PayPal has dominated the online money managing department for more than a decade now. Hundreds of millions of users still use the platform as the go-to online payment system. With the world moving towards complete digitization, using cash or cheques is becoming a dying tradition.
PayPal may still be dominating the online payment market, but it is far from monopolizing it. PayPal is no longer the only top brand in the scene. If you are not happy with PayPal and are looking for a capable alternative, I have got you covered. In this article, I have listed 7 best PayPal alternatives that you can use in 2020.
Also check out:
A Brief History Of PayPal
PayPal is an online money transaction management company. It is basically a digitized wallet that you can use to pay without using cash or checks. It is fast, secure, and very convenient to use.
PayPal was founded in 1998 by a group of tech enthusiasts, like Elon Musk, Peter Thiel, and many others. Just in 4 years, PayPal was already dominating the online money transaction scenario. It was then bought by eBay.
The company earned around $152 billion in 2012 and $712 billion in 2019. This shows the tremendous growth of PayPal and how it still has a big share of the online payment transaction scenario. PayPal is a diverse multi-service platform that makes it much more convenient to use than many of its competitors that are limited to a few online services.
Best PayPal Alternatives That You Can Use In 2020
If you are looking for alternatives to PayPal, then you are in the right place. Below I have listed 7 best PayPal alternatives in 2020. Look at the alternatives to PayPal listed below and check what they are most useful for. This way you can select the best PayPal alternative depending on your transaction needs.
Stripe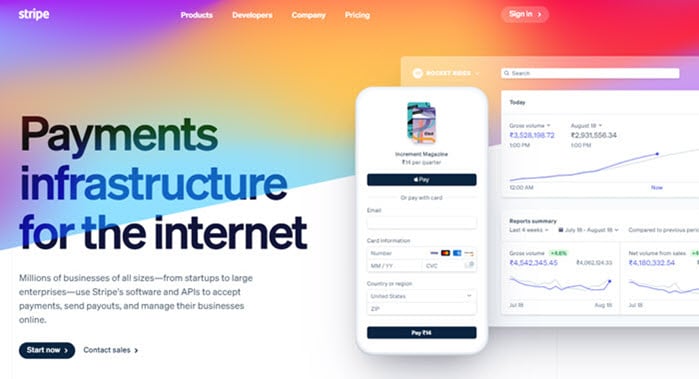 Stripe is a software platform for running an internet business. According to them, millions of companies in over 120 countries use Stripe to start, run, and scale their businesses. Even companies like Google, Amazon, and Microsoft seems to be using Stripe is some capacity, as far as their website claims.
You will find Stripe to be a nice option for handling your e-commerce business as it integrates with platforms like Shopify, Wix, Amazon, and several others. You can create customized pricing plans in Stripe to set up the perfect system for your business.
Stripe is a great alternative to PayPal, especially for small businesses. If you are truly looking for an alternative, give some consideration to Stripe.
Square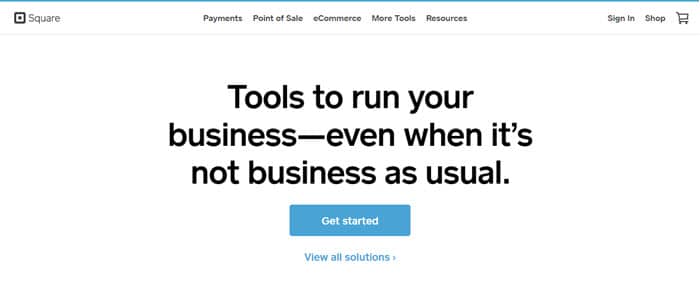 Square is one of the best payment alternatives to PayPal for small businesses. For a small business owner who is new to online payment platforms, Square can be a great choice. Square is very easy to use. From setting up your account to the pricing methods, everything is easy to understand.
Security is greatly emphasized by Square, just like PayPal. Like Stripe, Square also provides customizable pricing plans for your businesses. For any small businesses looking for a PayPal alternative, Square is a great solution.
Google Pay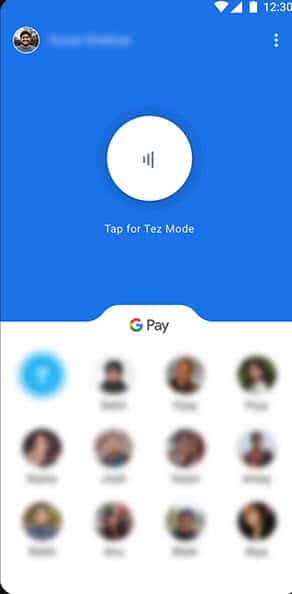 Google Pay as an online payment manager has become better with each year since its launch. Last year they finally added the peer to peer payment method, which was much needed in their platform. You can use Google Pay to make purchases on your local stores and online markets. The platform is secure and easy to set up and use. It is a great payment alternative to PayPal.
Amazon Pay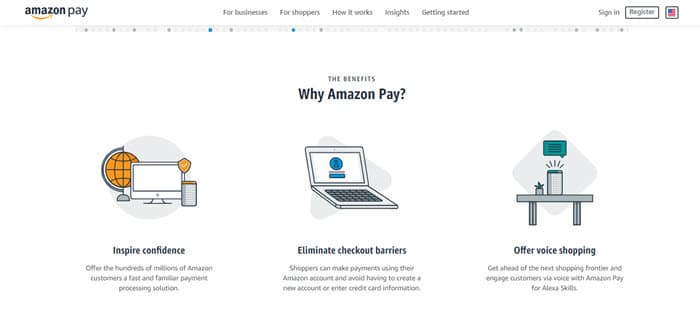 Amazon Pay is a great way to make purchases on Amazon. But it is no longer limited to that. Amazon Pay has become a simple way to manage all your online transactions. They provide quick, transparent, and easy to understand payment methods.
Amazon Pay is activated by default for all Amazon account holders. It is easy to sign up and integrate with your online business websites. No long-term contracts and no monthly account fees make it a great option for small business owners and normal users.
Skrill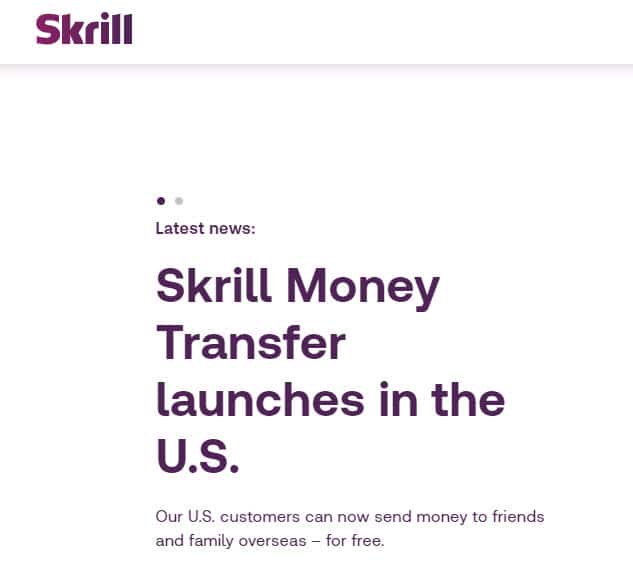 Skrill is very similar to PayPal. They have similar rates and fees, but Skrill's interface is very simple to use, which makes it stand apart. You can make international payments easily with Skrill as the money that Skrill sends, can be directly transferred to the debit card immediately.
The platform is used for US and European clients only, which makes it a great alternative to PayPal if you are from any of these places. Security is a prime focus for Skrill and the platform is secure. If you are someone who wants an alternative to PayPal for international payments, then Skrill is a great option.
Shopify Payments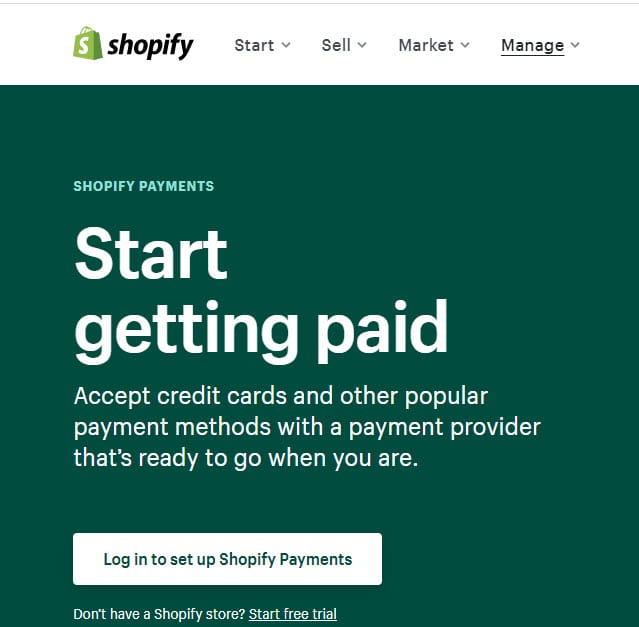 If you have made purchases on Shopify, you are already familiar with Shopify Payments. Shopify Payments can easily integrate with your online business website.
It also allows you to accept online payments without the need of integrating a 3rd party payment provider. This makes the entire process much simpler. If you are looking for an easier alternative to PayPal, Shopify Payments is a great option.
Payoneer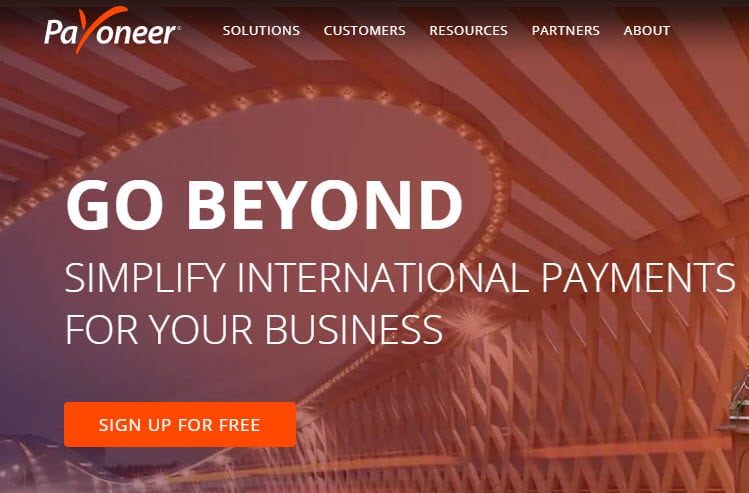 Payoneer is a nice PayPal alternative for performing international payments. The platform allows transactions in multiple currencies and bill clients online. This platform is available locally in the US, Canada, Australia, UK, China, and Japan. The platform is particularly useful for freelancers that have international clients.
Wrapping Up
So, there you have it. This is the list of 7 best PayPal alternatives in 2020. Choose the payment platform that suits you best and if you have any questions regarding this topic, ask them in the comment section.