IMDb or Internet Movie Database is the largest movie database on the Internet. The site provides comprehensive information about most movies and TV shows. You will find ratings, storylines, user reviews, cast information, and any other information we generally look for before watching a movie.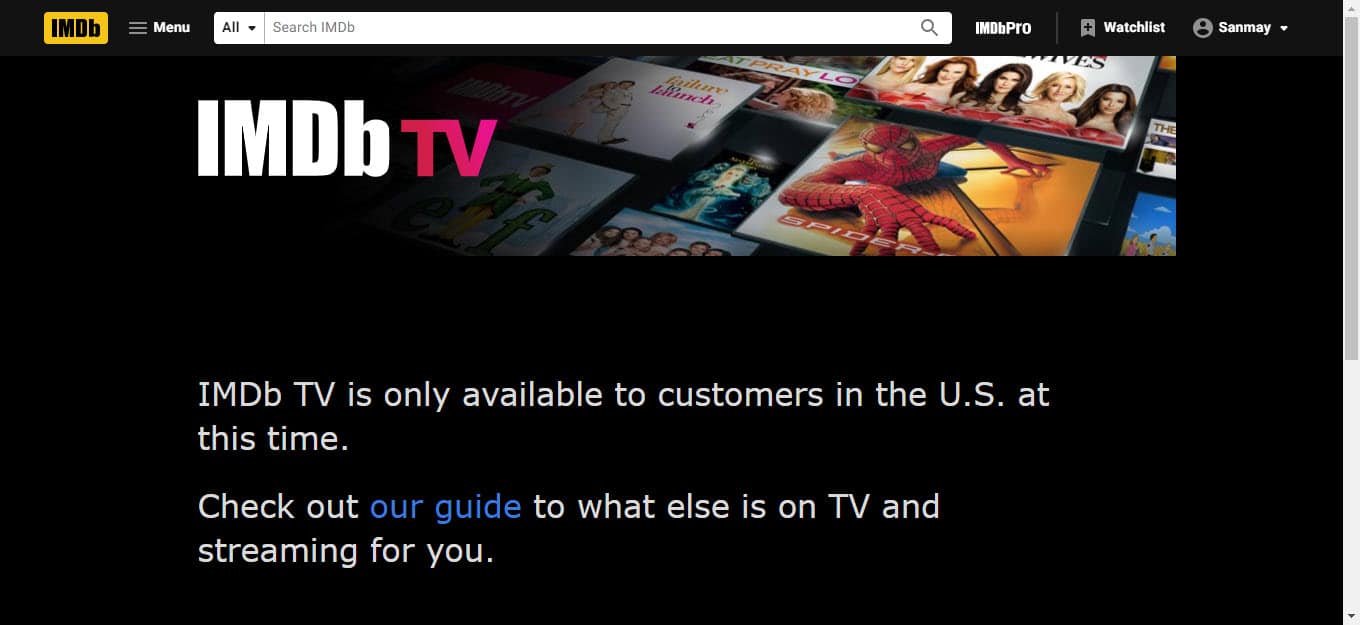 IMDb (bought by Amazon) launched a new platform for watching movies was as IMDb TV. So, is IMDb free to watch movies? Yes, you can watch movies for free on IMDb TV, but the available content is very limited. In this article, I have discussed how to watch movies on IMDb TV and also how to download movies from IMDb for free.
Also, check out:
What Is Special About IMDb?
IMDb is an information hub for all shows and movies. The site has extremely detailed reviews from movie trailer reviews to movies released on DVD reviews. You will also find comprehensive user reviews on the site for every movie and show. The ecosystem of IMDb is great and the reviews showcase that the users actually cared to watch rather than writing for the sake of it.
As of January 2020, there are approximately 6.5 million titles available on IMDb, which is massive in proportions. IMDb has over 83 million registered users and 10.4 million personalities.
In 1998, Jeff Bezos bought the IMDb from Col Needham, founder of IMDb. In 2019, IMDb launched the IMDb TV, a free movie streaming platform.
The IMDb movie ratings are highly recommended by many critics and users. They are said to be the most accurate representation of the movies in most of the cases. If you want to see movie reviews, this is the best place in my opinion.
Is IMDb Free To Watch Movies?
All the movies available on IMDb TV are free for watching. But, there are ads and commercials between the movies. It is a free platform so it shouldn't be an issue for the most of the viewers. So, how to watch movies on IMDb free?
To watch movies on IMDb, you can visit their website or download the IMDb TV app on your IOS (it is still not available for Android). If you're using Amazon Fire devices, then you will find the IMDb available separately in the Fire TV.
Simply open the site or app and register your account. Then, open any movie or show available to watch it. You will generally not find any latest releases on IMDb TV as the site is not premium and mainly contains old movies. But nothing is better than something. Being able to watch old classics for free is not a small thing, good content is good content irrespective of time.
IMDb TV used to lack the download for offline playback feature. But now that feature has also been added, just like Hulu (link). But there is a catch. To download from IMDb TV for offline playback, you need to get an Amazon Prime Video subscription.
Otherwise, you can use the 3rd party options to download the IMDb videos, which is illegal to do and should be avoided. Below I have mentioned some 3rd party methods get IMDb download movies for free, for only information. We strongly oppose piracy and never recommend it.
How To Download Movies From IMDb For Free?
If you want to know how to download from IMDb, you have come to the right place. The legally download from IMDb, you need to get an Amazon Prime Video subscription. This will allow you to download movies from IMDb and watch them online in their app.
But, how to download movies from IMDb for free? In IMDb download movies for free easily by the following two 3rd party downloaders.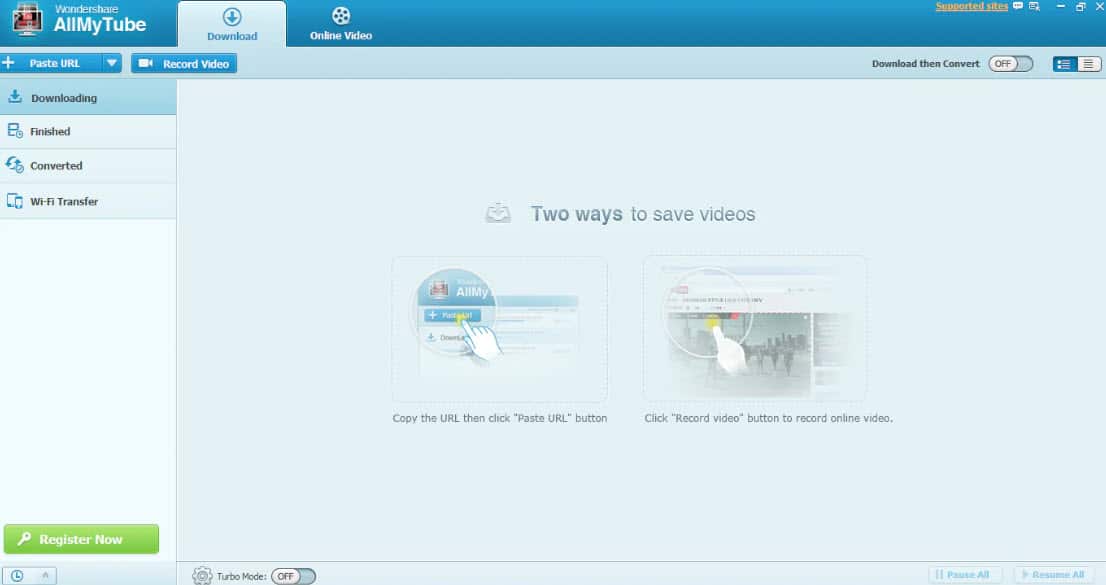 Wondershare AllMyTube is a great 3rd party downloader that can also download from IMDb for free. It is a powerful download tool that can download from over 1000 sites including popular ones like IMDb. The app is compatible with all browsers and has a simple interface. You can also initiate multiple downloads at the same time to save time.
To download movies from IMDb using Wondershare AllMyTube, follow the steps given below:
Download and install the Wondershare AllMyTube It is available for both Windows and Mac.
Next launch the app.
Visit the IMDb TV website and open the movie you want to download.
Copy the URL of the movie and paste it in the appropriate section in the AllMyTube app.
Download the movie after it loads.
2) 9xbuddy.org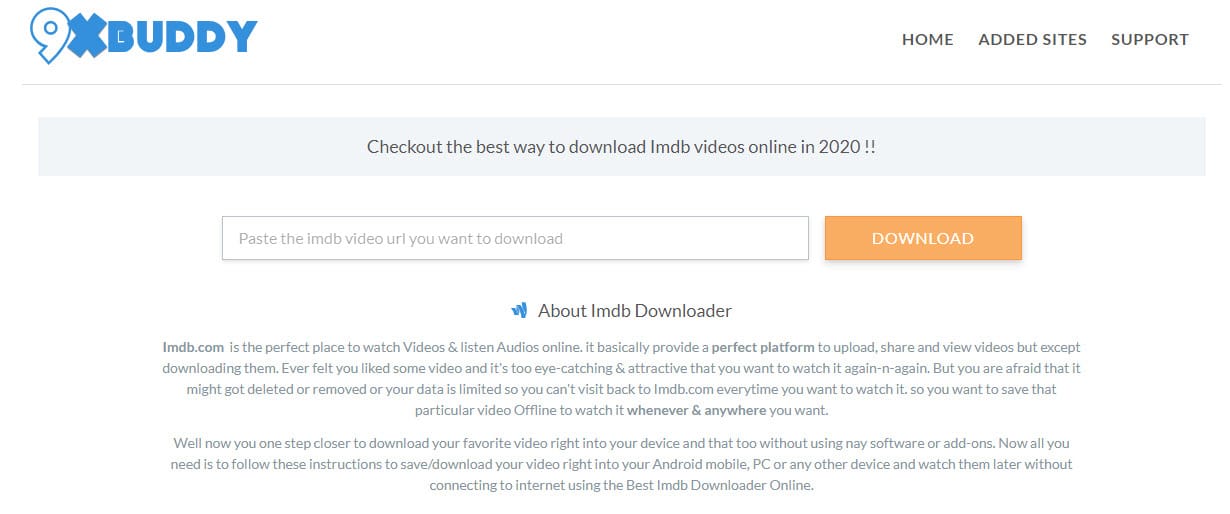 If you want to download small trailers or small videos from IMDb for free, then 9xbuddy is a great downloader. It is an online website where you can simply paste the video URL and download it. The tool is very powerful and easy to use. The download interface is a little hard to understand as you need to select the correct embed link to download the correct video. 9xbuddy.org contains ads, so be aware of it.
Wrapping UP
So, there you have it. Now you know have your answer to "Is IMDb free to watch movies?" question. You now also know how to download from IMDb, both from their apps and using 3rd party downloaders. If you have any questions regarding this article, ask them in the comment section.