This game is based on Chinese mythology and is set in the mythical world of Pangu. The game lets you choose from ten classes each with different skills and roles. The character creation is very comprehensive and players can create distinct appearances.
Character Creation
The advanced settings tab will open character customization and enable you to edit every single part of your character. The customization of your character will depend purely on your creative imagination. This game is a true masterpiece and will most definitely get your spirits raised.
Gameplay
The gameplay is smooth and characters can smoothly perform the stunts like jumping and acrobatics. Navigation is by the use of WASD keys. The mouse is also an integral part as you must hold right-click to revolve the camera. Holding the left-click as well as the right-click will relocate your character. These mouse controls are important to learn and master.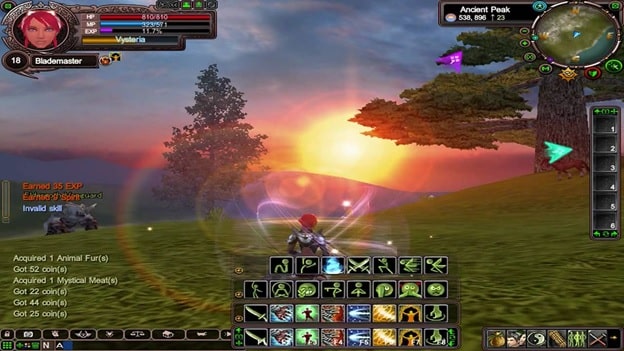 Progression
Going on a quest is easy and fun. The game gives you a master that will send you on different quests. Once a quest is complete you are sent immediately on another quest, this means there is a lot of running involved and you will surely get your mouse hot from all the clicking when completing the tasks.
PvE
Combats on Perfect World utilize strikes and skills assigned to your hotkeys. Takes time to master the perfect combos of these keys to be able to execute perfect attacks and neutralize the enemies.
This basic overview of the game shows how interactive the game is. Playing the game takes most of your time and the constant clicking when battling, creating new structures, and running around from time to time could get repetitive and boring.
Most gamers solve this by using autoclicker software that will let you customize your hotkey selection and mouse clicks and automate the gaming experience. You are therefore able to concentrate on other quests within the game.
Autoclicker software are easy to find and most of them are free to download. Clickers tend to follow the same formula. You just click and the software performs the desired function. The cycle goes on until the game is over.
These software have been around for decades. There is no real shame in cheating your way through a clicker game.  But if you want to spend a lot of time trying to unlock a level then that will be upon you.
How To Use Autoclicker On Perfect World Game
The operation is simple, users have to click continuously on PC to execute commands. Perfect Word is filled with different activities that require gamers on constant edge. Autoclickers are best when you need a break and you let your device handle the rest for you.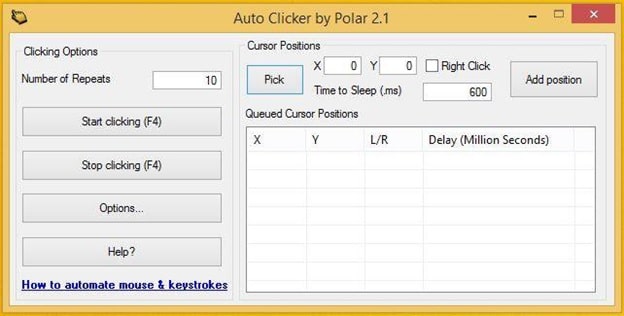 Perfect World game utilizes the keyboard and mouse combinations to perform different tasks within the game. All these actions can simply be automated and this will reduce the strain on a gamer.
 You simply have to download the autoclicking software and configure it to work with your controls. Using the X and Y coordinates you can set where the automation will occur. The maximum amount of clicks will entirely depend on what the gamer wants. Hotkeys will work in the background for convenience.
If you plan on trying out autoclicking then these apps will serve you best:
Click Assistant
Clicking and tapping on your screen repeatedly can be tiring. This app enables you to automate this step. It not only includes click automation but also features curved swipe and pinch automation. You can set the desired intervals between the desired outputs and modify the loop duration.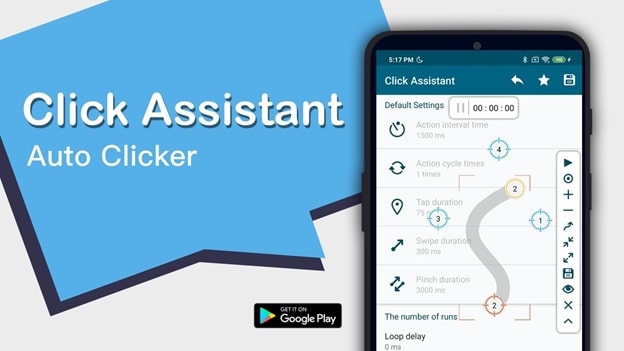 The app features an anti-detection mode and the floating control panel enables you to control it while on other apps.
Quick Touch
Features a floating control panel and supports screen swipes. It does not require root access on your device and works on full-screen devices. This simple app will perform all functions rather well and you can tweak the settings to enable the app to launch simultaneously with other apps.
Auto Clicker
This is for those looking for simplicity. From different swipes, repeated clicks to multiple points can all be handled by this app. Configurations are easy to set up due to it's user-friendly interface.
AutoInput
The only issue you may have with this app is that it is a plugin and you need Tasker to run this application. Tasker is also not free but there is a free two-week trial to test if this is the best app for you. However, the plugin gets a lot of praise from the users. Learning how to use this app might be a little challenging but once you grasp it, it is a powerful tool for use.
Wrapping Up
So, there you have it. Now you know how to download autoclicker for Perfect World game. Don't forget to leave your thoughts, on this topic, in the comment section.