Photo editing has become a very popular past time in this current age of the internet and social media. But we all know good photo editing apps can be pretty expensive to use. The expensive price tag alienates a lot of users from fulfilling their desires for editing photos.
Not many people know that there are some great free Windows 10 photo editors that are nearly as good as the premium options available in the market. In this article, we have listed the 7 best free photo editing software for Windows 10 available on the internet.
List Of Top 7 Free Photo Editing Software For Windows 10
Before we come to the list, we need to make it clear that the order in which the photo editing apps are listed below doesn't signify rankings in any way. All the editors listed below are considered the best. Now, let's start the list.
1) GIMP (GNU Image Manipulation Program)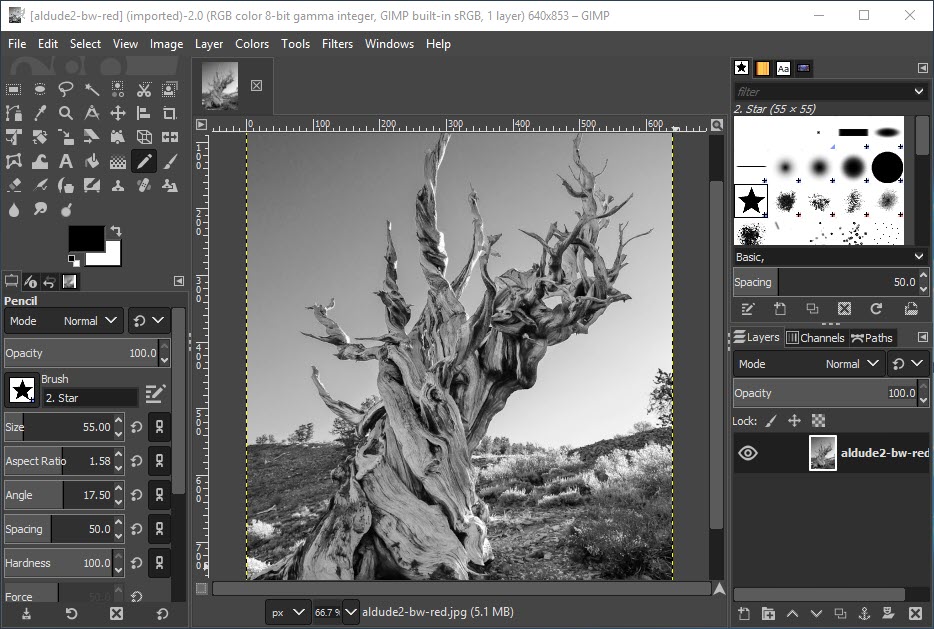 The first photo editor on this list is very popular among users. GIMP has a simple user-friendly UI that is customizable. This is a free open source photo editor for Windows 10 that comes packed with features and tools, which are generally only available in premium apps.
Some notable features of this app that we found are:
The channel mixer feature is also included in this app, which makes your photo stand out the way it needs to be.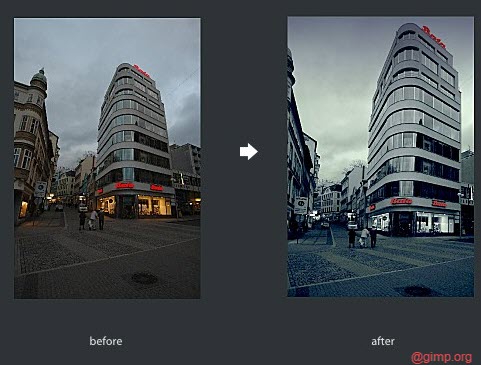 It also comes with advanced tools like various clone tools and the new healing tool.
The layers and channel features can also be used in the editor.
You can fix the digital photo imperfections like perspective distortion, barrel distortion or vignetting with the corrective mode and the powerful filters.
Other features like changing the size, angle or opacity of brushes are also available.
There are over 100 plug-ins that are already available for use.
It also has a powerful gradient editor and blends tool.
Overall, GIMP is a very good free photo editor that has many advanced professional features. You can download GIMP from their official website.
2) Fotor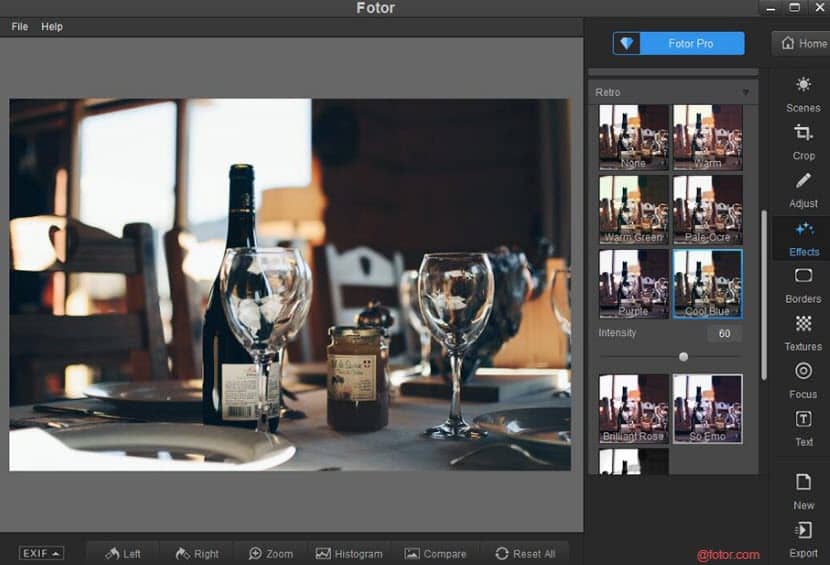 Fotor is also a fairly popular photo editor among users. It has a very user-friendly UI and includes features such as collage, batch processing, and many powerful photo editing tools. Fotor is a free application that has 2 versions, a normal version, and a pro version.
You can upgrade to pro from normal mode free on their website if you are on Windows pro. Fotor Pro includes many premium features that the normal mode doesn't have.
Some other notable features of Fotor are:
Fotor includes features like filters, the ability to add borders, tilt-shift and also various other effects.
This app contains a wide number of 1- tap enhance features, which are always useful for new users.
You can also manually edit the pictures without using the 1-tap enhance features.
The ability to focus on a certain part of the image is also included.
It has a separate mode for editing selfies.
Overall, Fotor is a nice Windows photo editor that you can download from their official website.
3) Canva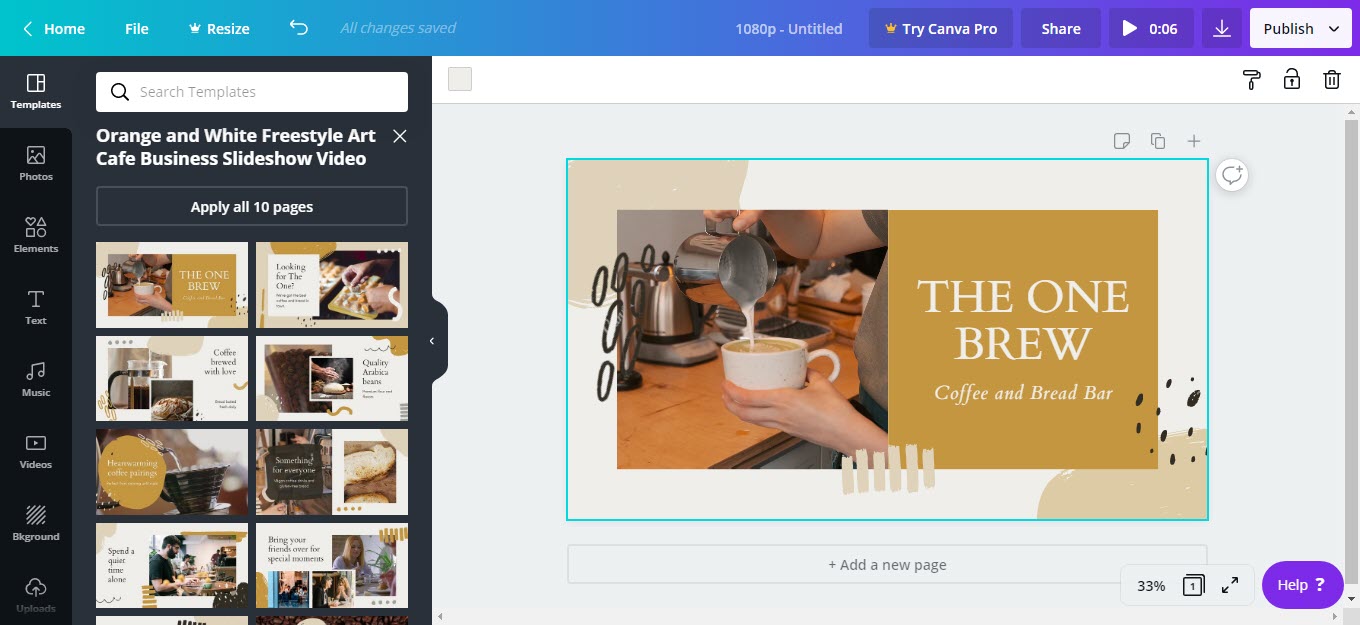 Canva is a photo editing website where you can log with your Google or Facebook account or you can create a separate Canva account. It has a huge number of different editing features and templets.
You can use Canva for free or get the premium version that includes many extra features. Some notable features that we found are:
You can use it anywhere without having to install it as it is a website.
The website comes with a big collection of free photos, music, videos and templates that can be used in editing.
The user interface is very beautiful and orderly.
You can include texts in various fonts and colors.
The feature to embed media in the design is also available.
Various one-tap effects, filters, and backgrounds are already available for use.
You can also adjust the different aspects of the image like brightness, saturation, vignette manually rather than using the one-tap filters.
Overall, Canva is a great free Windows 10 photo editor that you can use. Click on this link to open the Canva website.
4) Pixlr X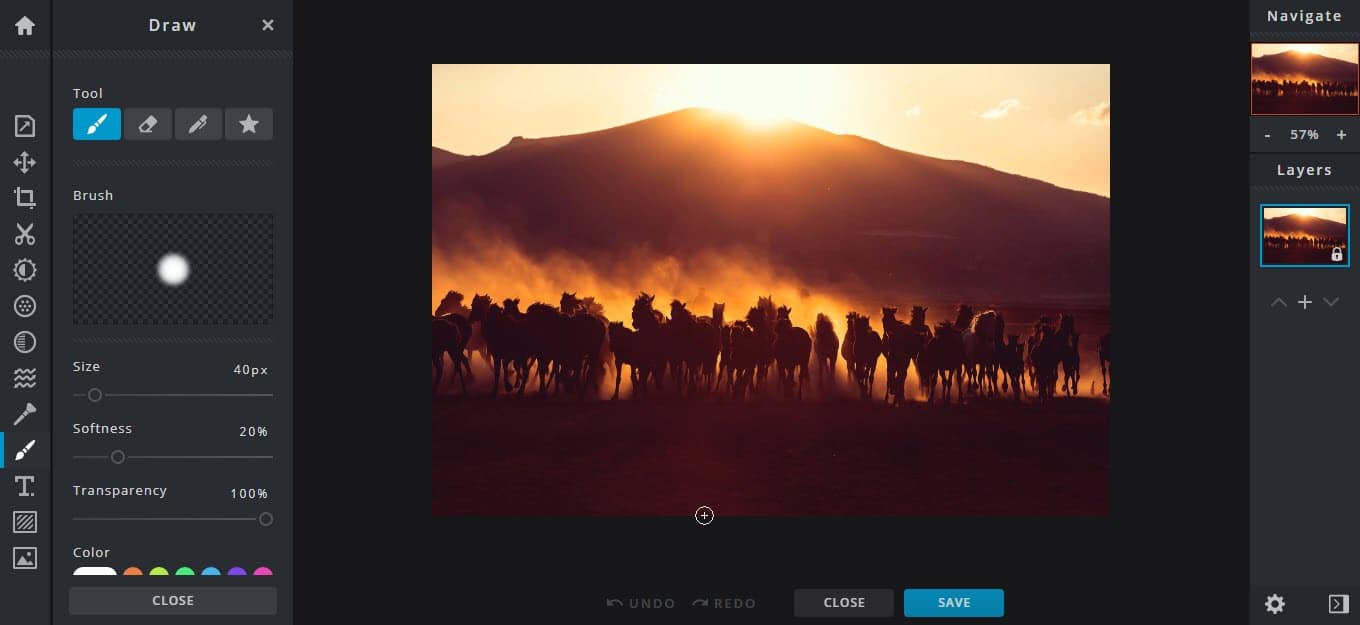 Pixlr X is another browser-based photo editor like Canva. But whereas Canva is more of a graphic tool rather than a photo editor, Pixlr X is purely focused on editing photos. The UI is simple and clean, and the website includes many professional photo editing features.
Some notable features of Pixlr X that we found are:
The simple editing tools like cropping, cutout, straightening features are all included. The cutout feature comes with various tools and shapes which we really liked.
You can manually edit the filters and adjust the colors, which the professional editors will like.
There are dozens of different 1-tap effects available that you can use.
Other features like adding overlays, changing backgrounds and adding other images are also available.
Overall, Pixlr X is a nice browser photo editor you can use, and it's free. To open Pixlr X, click on this link.
5) PhotoScape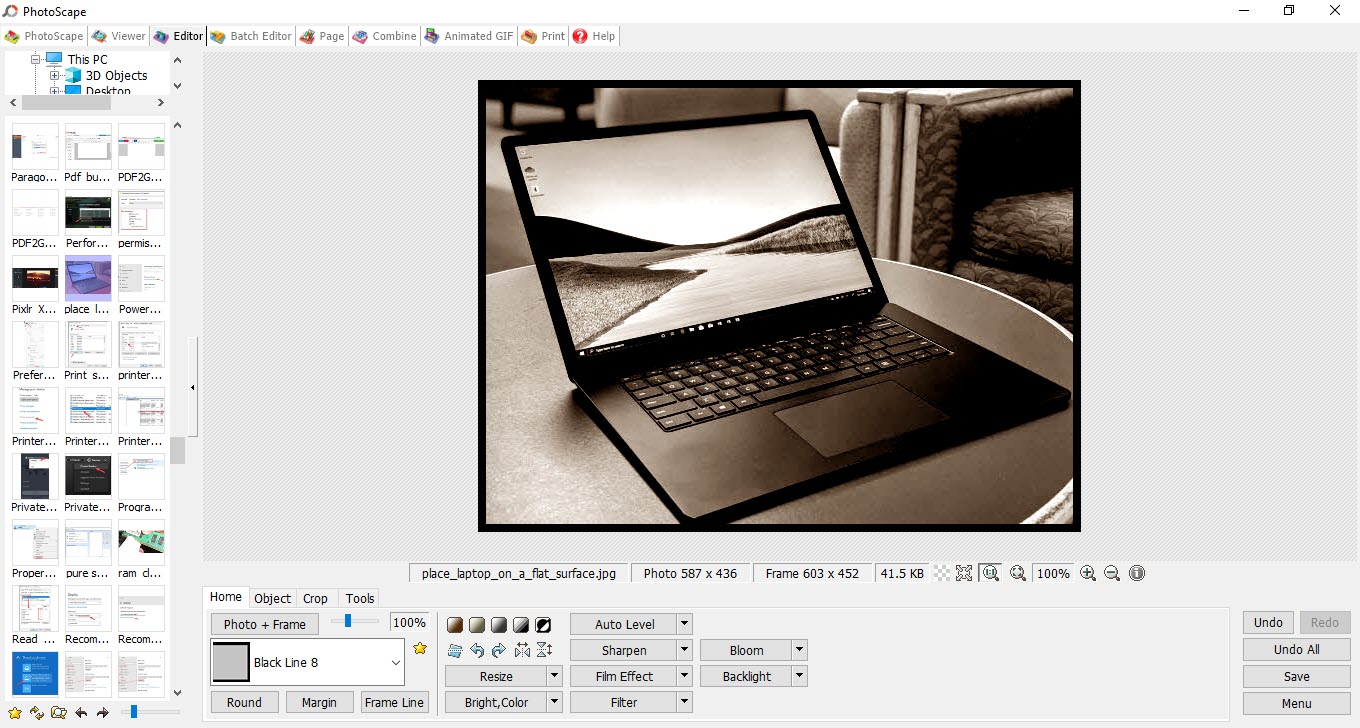 PhotoScape is a Windows photo editor that has a raw converter, screen capture, photo merging, and splitting, animated Gif creation features. The UI of this editor is very basic and appealing but inside it has many professional photo editing features.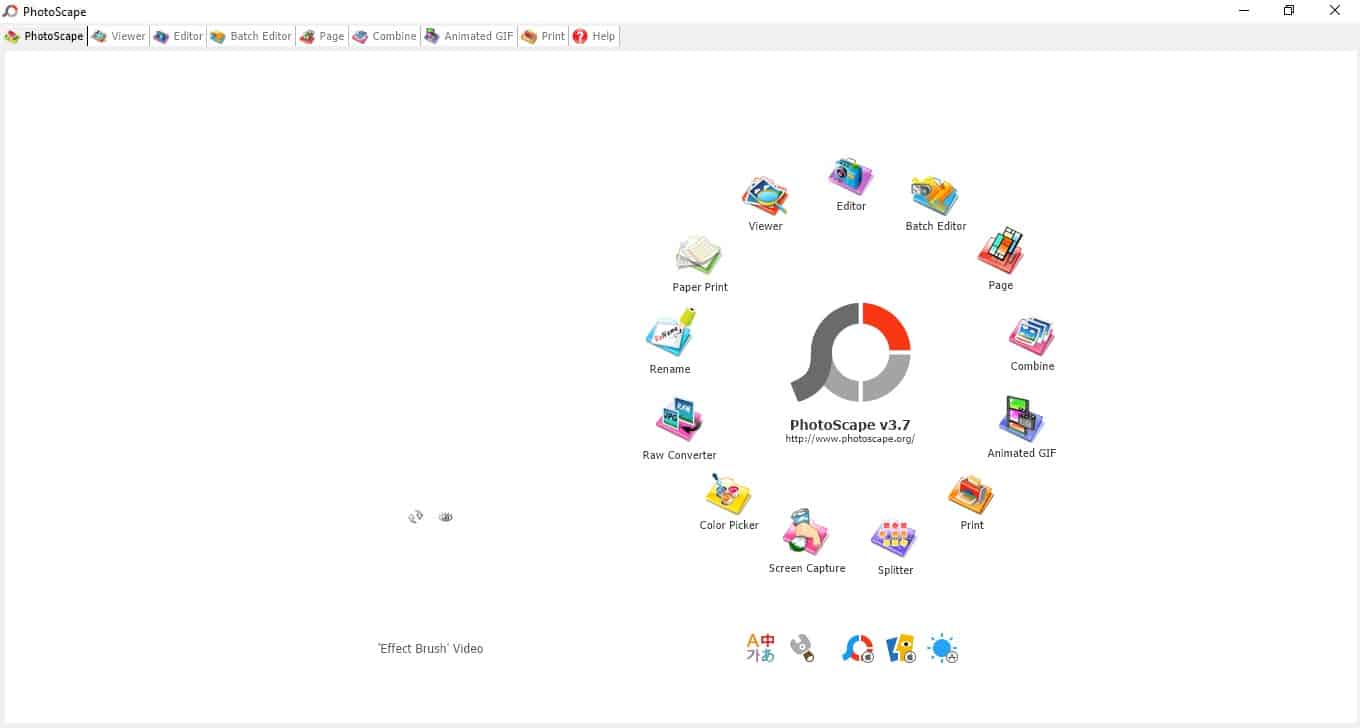 Some of the notable features of PhotoScape that we liked are:
It includes many simple one-tap effects.
Features like auto level, backlight, sharpen, bloom are also available for customization.
PhotoScape includes an enormous number of filters including vignetting, linear-gradient and region focus.
PhotoScape is a fairly nice free photo editing software for Windows 10. You can download PhotoScape from their official website.
6) Photos Pro Pos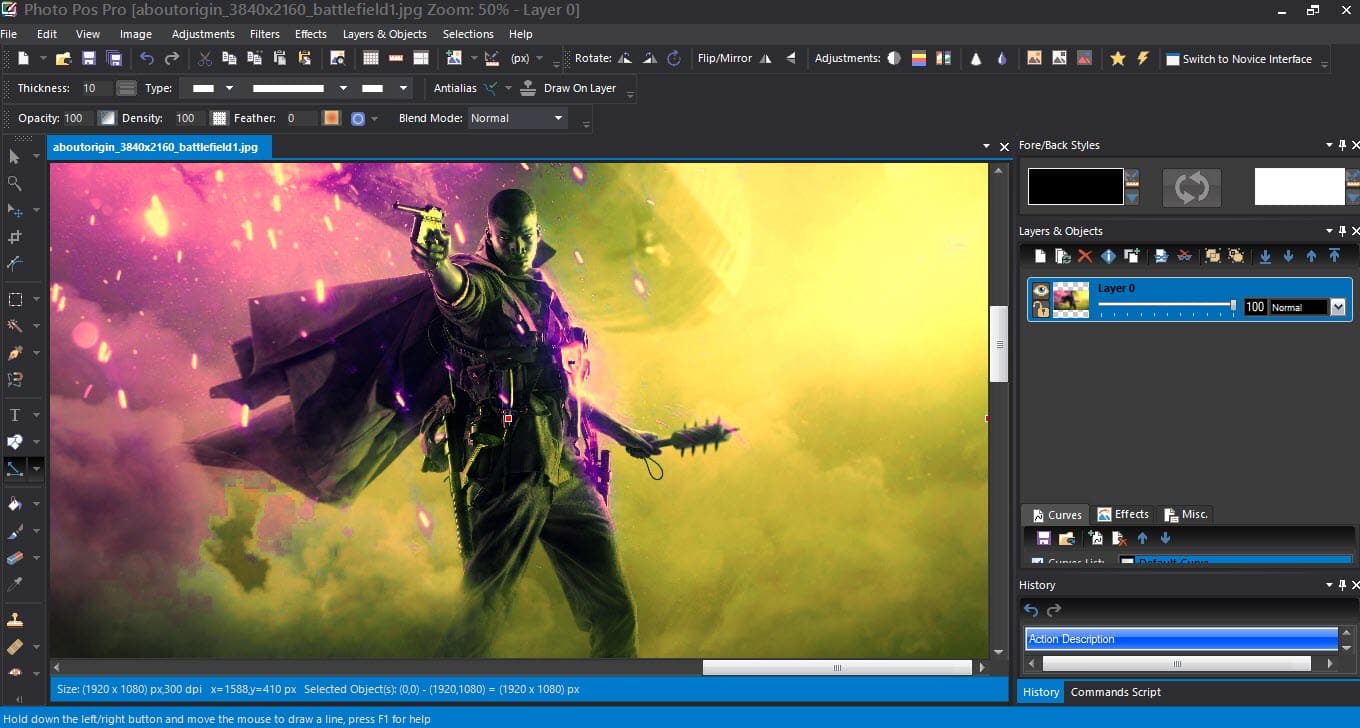 Photos Pro Pos is a top-quality professional free photo editing software for Windows 10. It has tons of different features that professional photo editors will love to use. The best feature that we like about this editor is that it comes with 2 different layouts, one for novice and another for professionals.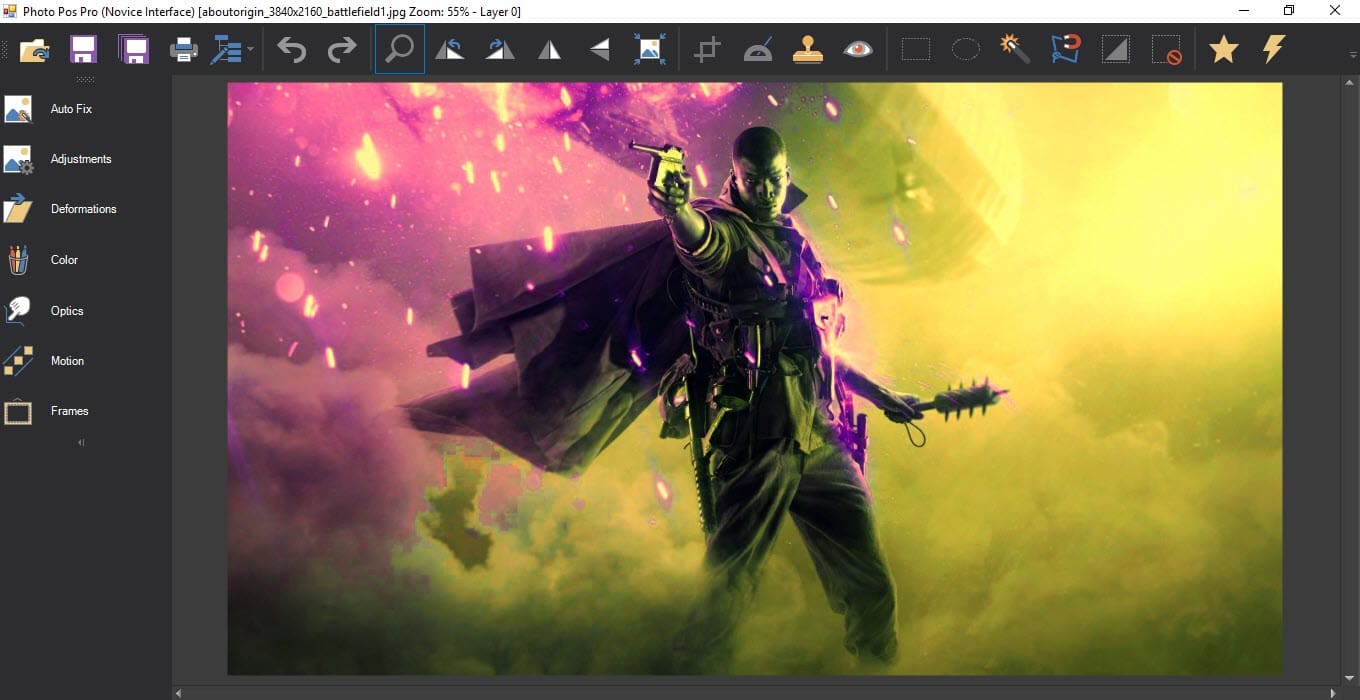 Some other notable features of this app are:
There are many 1 tap editing features like auto fix, color adjustments and effects in the novice layout.
For users who like to manually edit rather than using the premade 1 tap features, they can use the pro layout and edit manually.
Professional features like clone brush, magic wand, and anti-red eye brush are also available.
Features like motion effects and frames are also included.
Photos Pro Pos is a great free Windows 10 photo editor. It also has a premium version that some extra features, but we would say that the free version is enough for most of the users. You can download Photos Pro Pos from their official website.
7) PhotoWorks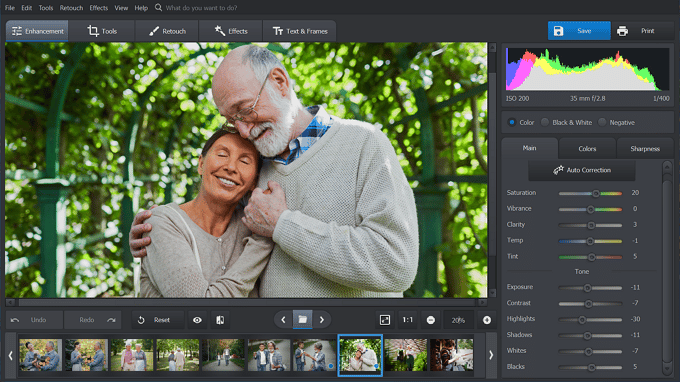 PhotoWorks is an AI-powered photo editor and portrait retoucher with a thoughtful interface. The software is packed with both essential and professional tools like Curves, HDR, and 3D LUTs. So it will assist you with most of your editing. Its content-aware engine recognizes details and people, allowing you to modify pictures automatically and manually. That is why you will enjoy using it no matter your skill level in post-production.
The tool allows you to sculpt your body and face, retouch your skin, remove unnecessary objects and people, switch the background of your image, add artistic effects, and much more. Most of that can be done in a quick slider drag or a click. And after you finish working on your photo, you can either print it or export it from the program as PNG, JPEG, TIFF, or BMP.
Some other notable features of PhotoWorks are:
Non-destructive editing

Support of 450+ RAW formats

Face & body sculptors, skin retoucher

Advanced color correction

Background switcher and object eraser

Cliparts, text styles, filters, frames

Watermark constructor
The photo editor operates with Windows 10, 8, 7, Vista, and XP. So it is accessible to most users. Check out the PhotoWorks official website to learn more about the program and try it yourself.
Wrapping Up
So, this is the 6 best free photo editing software for Windows 10 that is available on the internet. Hopefully, you have found your favorite Windows 10 photo editor from our list. Don't forget to share your views on this article in the comment section below.