If you are a manga lover, you will need a very convenient medium for reading those; in that case, a manga reading app is a good option.
This Japanese comic art form is increasingly popular worldwide, making it easier for readers to access their favorite titles easily.
It doesn't matter whether you are trying to read Manga on your tablet, PC, or smartphone since there are websites that will meet your needs.
What Are The Ten Best Manga Reading Sites And Apps?
Manga fans have many options for finding the best manga reader sites and apps to satiate their reading needs.
Even though Manga reading apps and websites are hard to find due to piracy issues still, here is a list of amazing platforms where you can easily access Manga.
Here are the best manga-reading sites and apps:
1) Manga Reader (Free Version)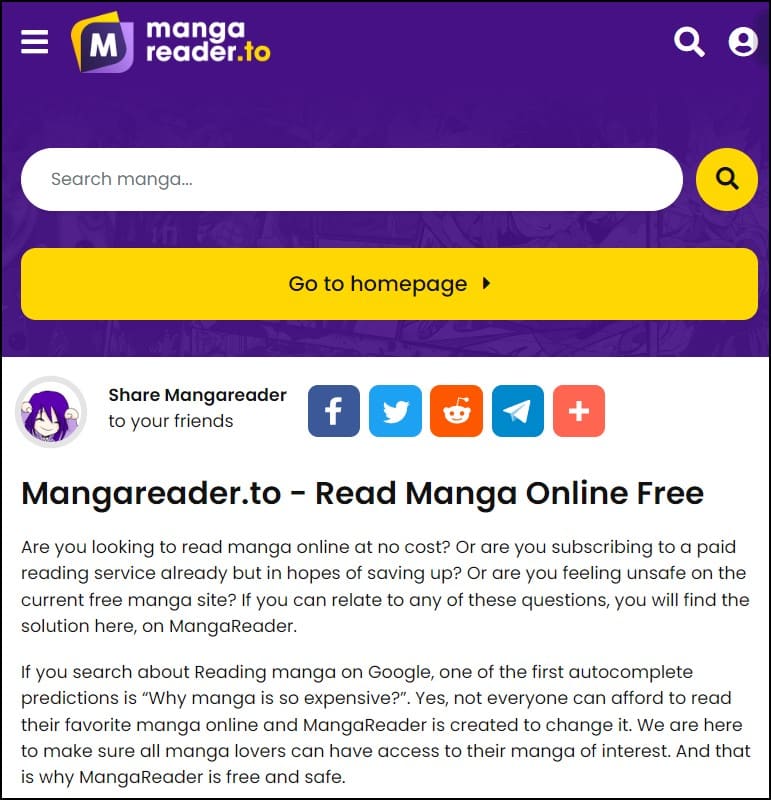 This powerful tool makes reading comfortable and automatically saves each chapter as your reading progresses.
It also offers access to numerous mangas from more than 30 sources which makes it the ultimate Manga app for both iOS & Android.
The smart filter lets you find specific comic books quickly and provides recommendations based on your search history.
Here, you can download up to 5 mangas and store them for future use for an uninterrupted online reading session.
The Manga Reader app allows the user to bookmark their favorite Manga for reading it later in three different directions along with three different modes.
Key Titles: Tough, Baki, Beelzebub, Initial D, Martial Peak.
Read : Manga Reader.
Install: Android
2) Manga Zone (Free Version)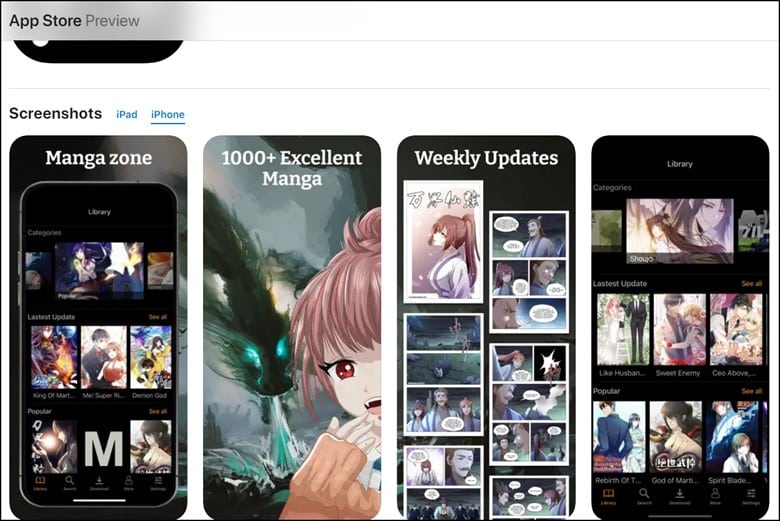 This app is especially for those who love reading Manga on their smartphone.
It is available for both Android & iPhone, but the Android app needs to be downloaded from the official site.
Manga Zone provides access to a wide range of manga titles for free. It also has a huge library of titles, and all of those are available in English.
Here, the users can even drop comments and share their opinions about the mangas they read.
The advantage of using this app is that it features minimal ads despite being a free reading app.
Key Titles Available: Apotheosis, God Of Martial Arts, Spirit Sword Sovereign, Moshi Fanren.
Install: Android
3) Manga Plus (Free Version)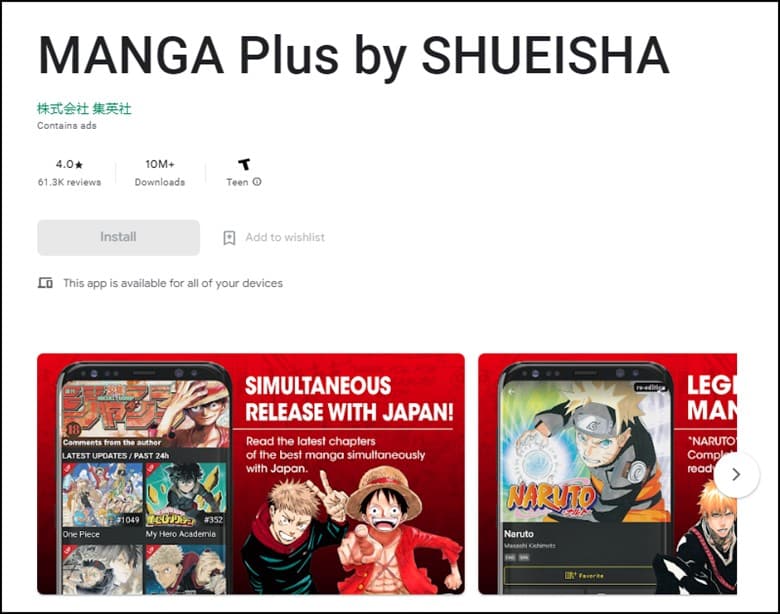 Manga Plus offers an online platform that allows readers to read Manga in English for free legally.
Manga Plus by Shueisha can be used without signing in to any account directly.
Also, several legacy titles can be read without the need for any subscription.
This platform is also known to offer exclusive content such as spin-off manga, one-shot, and also behind the scenes interviews with manga creators.
Manga Plus is available worldwide, new chapters are released frequently, and also the content is updated weekly.
This is free on the App Store and Google Play and can also be accessed through the website or the Manga Plus app.
It has got all the latest chapters from the most popular Manga series in English and Spanish.
Key Titles Available: Naruto, Dragon Ball, My Hero Acade, One Piece
4) Crunchyroll Manga (Free & Premium Version)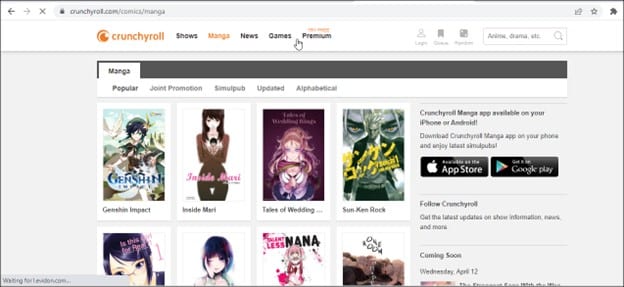 Anime fans have surely heard of Crunchyroll since it is one of the best streaming services.
This app offers a user-friendly interface, allowing readers to navigate different genres easily. It also translates Manga titles into various languages, making them accessible to a larger audience.
On this spectacular website, you can read any manga for free. But if you are in need of any popular anime or Manga series, then you will have to buy a premium subscription plan.
In the case of a premium account, you can download mangas for viewing it offline and then later stream it up to six devices at a time.
In case you have already subscribed to Crunchyroll, then go to its website and look for the Manga section.
There you will come across popular anime series and their mangas at your fingertips.
This app is easy to navigate since Manga and anime are arranged according to their themes. Not only this, but you can also sort Manga alphabetically and customize your watchlist.
Key Titles Available: Attack On Titans, Fairy Tail, Space Brothers, King's Game Origin
Install : Android/ iOS / Website
5) Shonen Jump (Free and Premium Versions)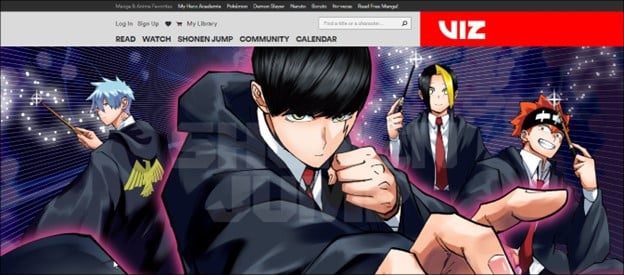 Shonen Jump is a popular Japanese manga magazine featuring serial series targeting the young male audience. Along with the physical magazine, there comes a digital version of the magazine as well.
Shonen Jump Plus, a subscription-based online platform, allows its readers to access various manga titles. This platform also offers translation of these titles in multiple languages, thereby making it all the more accessible to an international audience.
The enormous catalog Shonen Jump offers makes it one of the best manga reader deals.
It allows the readers to read up to 100 chapters for free daily, and if you aren't satisfied, then paying a $1.99 monthly subscription will help you in reading more.
Shonen Jump has got all the latest chapters from the Shonen Jump series that are updated soon after the release of new chapters.
So, waiting will not be in your cards ever, but you need to keep one thing in mind that is the app only deals with the Shonen Jump series.
It is undoubtedly a popular choice for manga fans since it offers a vast selection of manga titles, exclusive content, and also community fans to connect with.
Key Titles Available: Naruto, Dr. Stone, One Piece
Install: Android / iOS / Website
6) Managamo (Free and Premium Versions)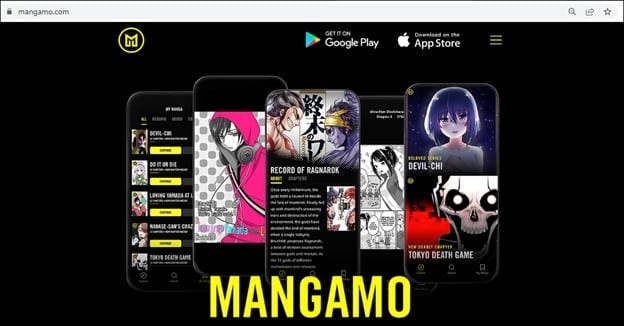 Managamo is one of the most popular Manga apps where you can get any latest anime series.
Without a premium membership, this app can be used since it offers a free trial where you can read one free chapter every 24 hours.
New chapters are added here every week, and also there aren't any ads to hinder your viewing experience.
But with a monthly subscription of $4.99, you can access 300 manga titles.
Key Titles Available: Attack On Titan, Devil-Chi, Loving Yamada At LV999
Install: Android / iOS / Website
7) ComiXology (Free and Premium Versions)

If you are a fan of Western comics along with a manga fan and prefer reading eBooks on Kindle, then ComiXology is the best manga reader for you.
Here, you will come across the manga series in digital formats, and the sale of these digital-only series determines whether a print edition should be released.
ComiXology is owned by Amazon and is a great place for buying comic books, Manga, and graphic novels.
Key Titles Available: Fairy Tail, Dragon Ball, One-piece
Install: Android / iOS / Website
8) Monster Manga (Free and Premium Versions)
This app offers a decent reading experience and a vast catalog of over 24,000 mangas.
Regular updates help the readers to get timely access to the latest editions.
The users will soon be able to get hold of this lightweight and clean interfaced app.
Key Titles Available: Naruto, One Piece, Bleach, Soul Eater, Avatar: The Last Airbender
Get Manga Monster
Install: Apple
9) Viz Manga (Free and Premium Versions)
The users can purchase individual chapters or full volumes of Manga and subscribe to access the library of manga titles for a monthly or yearly fee.
It is available on the web and mobile app for iOS and Android devices.
The users can easily download the content for later use and can also read the free previews of premium volumes.
Furthermore, VIZ Manga keeps on adding new series regularly so that the users can always have something interesting to read.
Key Titles Available: My Hero Academia, Dragon Ball Super, One Piece, Boruto, Vampire Knight, Chainsawman, Tokyo Ghoul
10) MangaToon (Free & Premium Versions)

MangaToon offers a free subscription service called MangaToon VIP for ad-free reading and access to exclusive content.
This platform is available worldwide, and the app can be downloaded easily for free from the App Store and Google Play.
It offers an extensive library and a wide range of genres, so you can definitely give MangaToon a try.
It also supports several languages like English, Indonesian, Vietnamese, Spanish, Portuguese, and Thai, which is actually an added advantage from the flexibility prospectively.
Key Titles Available: Supreme Demon Warrior Battle Through The Heaven, Mode II
Frequently Asked Questions (FAQs)
1. Is Manga Reader A Safe Website?
Yes, Manga Reader is a completely safe and secure way to read as many manga comics as you want.
This contains minimum ads and is free from the risk of getting infected by viruses.
2. What Are The Different Themes In Manga?
There are endless settings and themes in Manga, which include romance, action, adventure, science fiction, comedy, sports, and also horror.
3. What Are The Basic Elements Of Manga?
The basic elements of Manga include:
Picture (depicting objects and figures)
Word (including onomatopoeia)
Balloon (indicating words)
Frame (surrounding pictures)
4. What Does Manga Culture Represent?
Manga culture represents pieces of Japanese culture and history.
Wrapping Up
There are many manga sites and apps available, but not all of them are legal or safe.
So, being a user, you should exercise caution when it comes to choosing and usage.
It's best to select reputed sites and apps so that the fans can enjoy their favorite series.
Type your queries in the comment section below.