Nvidia Shield TV is a popular Nvidia entertainment console for Android TVs. It is a versatile console that not only packs a media player for watching your favorite TV shows, movies, and videos on other streaming platforms like YouTube but also allows the user to play games.
There are more than one packages of Nvidia Shield that caters to the need for different userbase. One of the advanced packages add a shield controller that allows users to enjoy games. Not only you can download games from the Play Store but also emulate games using any android emulators.
In this article, I have discussed some of the best Nvidia Shield Emulators for playing retro games from older platforms like NES, SNES, PlayStation, Game Boy, Sega. I have also discussed the steps required for installing emulators on Nvidia Shield TV.
Nvidia Shield Emulator Guide
Nvidia Shield TV provides a versatile entertainment experience for its users that not only includes streaming shows, movies, and media but to also play games. One of the easier ways to play games on Nvidia Shield is to directly install the games from the Google Play Store.
However, what makes this console different from others is the ability to emulate games. So, you can play the games on Play Store and also emulate games from other older platforms like NES, SNES, PlayStation, Game Boy, Sega, and others.
You may be wondering why not simply plug in your old PlayStation or the other similar consoles and play the games there? Well, you won't be able to take the benefit of modern technology provided by Nvidia to play games and also use it as a media player.
Saying all this, what remains is you would have to install the emulators on Nvidia Shield TV to emulate games. This, however, is not a simple process. Before I go on to mention the best Nvidia Shield TV emulators, here is an Nvidia Shield emulator guide for installing it.
Necessities For Installing Emulators On Nvidia Shield TV
Before you can install emulators on Nvidia Shield TV console and emulate games, you need the following things:
A good emulator that easily opens ROMs and is compatible with Nvidia Shield TV. You can choose one from the list given in this article.
One of the good file managers for Android. You can use the Solid Explorer file manager. This application is present in the Google Play Store. It is one of the better ones present out there and I have mentioned the steps for playing emulated games using this file manager.
A USB drive with sufficient space. Older games were not that big so a few Gigs, like 4GB or more, should be able to hold more than 15-20 games. The USB needs to be formatted to NTFS, exFAT, or FAT32.
How To Install Emulators On Nvidia Shield TV?
Now that you have sorted the necessities, it is time to set up the emulator. First, download one of the emulators mentioned below and install it. After installing, run the emulator. It will open with a notification asking for permission to access or read the external storage; give it access by clicking on OK.
If you are using the RetroArch emulator (and some other emulators may also require this), which is one of the best emulators for Nvidia Shield, you will have to download the core. The core is different for the platform you want to emulate the game of.
Suppose you want to emulate a game of GameBoy Advance, then you will have to download the core that supports it. This should be taken care of by the emulator itself. For RetroArch, click on Load Core and select the Download Core option. Locate the core you need and download it. After this, the emulator is set up for playing the emulated game.
How To Emulate Games On Nvidia Shield TV?
After you have set up the emulator, you need to install the file manager from Google Play. As mentioned above, download and install Solid Explorer. Download the ROM files of the game that you want to play and store them in the USB drive. Try to keep them in proper folders to navigate better. Now, insert the USB in Nvidia Shield and run the Solid Explorer.
Click on the 3 horizontal bars icon located on the left side of the screen and select the Settings icon (gear icon). Scroll down and uncheck the Bottom context toolbar box. Now go back and select the USB drive from the file manager (you will be able to identify it with its name).
Navigate to the folder with the ROMs and select it. Copy the ROM folder and paste it in the internal storage using the File Manager. After the ROM folder finishes copying, open the emulator. Search for compatible files using the emulator and it should show you the results from the ROM folder. If the scan doesn't work, then manually navigate the location using the emulator.
Open the ROM folder and select the game you want to play. Run it and now you can enjoy the game. This completes the Nvidia Shield emulator guide, now let's look at the 5 best emulators for Nvidia Shield.
5 Best Nvidia Shield Emulators
Here is the list of the best Nvidia Shield Emulators you can find in 2020. The list is compiled on the basis of the app's accessibility and features for running a ROM. Without further ado, let's have a look.
1) RetroArch
RetroArch undoubtedly takes the crown of being the best Nvidia Shield emulator. It supports multiple platforms and media players and is completely compatible with Nvidia Shield. Here are some features of this emulator that I really liked:
It automatically scans and sorts your ROM files.
RetroArch has an in-built core downloader and updater.
Runs on Android phones, tablets, PS3, PSP, and many other devices.
It has an auto-joystick configuration.
You can record and stream to Twitch and YouTube directly from the emulator.
Overall, I find RetroArch the most capable emulator for Nvidia Shield TV. Although, the features and UI can lean a tad towards difficult for new users, but it's nothing that you won't figure out after putting in some time.
Download RetroArch from Google Play Store.
2) My Boy!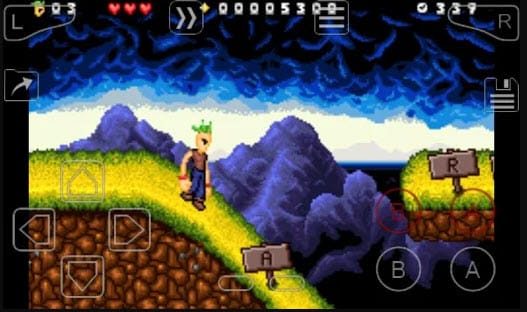 My Boy is another popular emulator for Android devices. It can quickly and easily emulate games for your Nvidia Shield TV. Some features that I like about it are:
The emulator includes cheat codes from ActionReplay and GameShark.
It allows IPS/UPS ROM patching.
My Boy is OpenGL compatible for devices with GPU, otherwise, it renders using the CPU.
It has external controller support, so you can use the Shield controller with it.
Easily able to save and load game states.
My Boy is also a nice emulator for Nvidia Shield. You can also download it directly from Google Play Store. The UI is a downside, it's too basic and hard to navigate, but otherwise, it's quite good as an emulator.
3) PPSSPP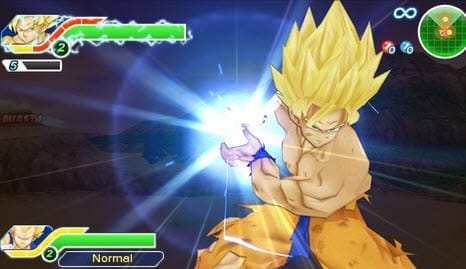 PPSSPP is one of the best emulators for playing PSP games. PSP games can run ROMs as .iso or .cso files and most Android emulators aren't to run them properly. PPSSPP is primarily for PSP games and it runs them with ease. The quality of the PSP games is preserved and you get a similar experience as you got from playing on your PSP.
This application has controller support so that you can use the Shield controller. Download this emulator directly from Google Play Store.
4) FPse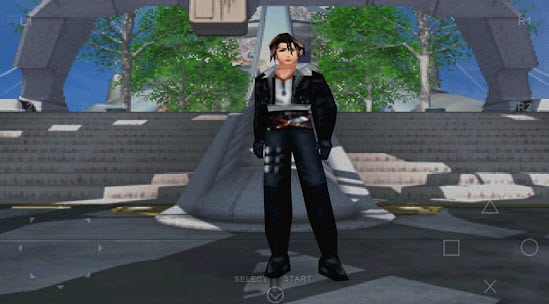 FPse emulator is an expert at running the Play Station 1 games. FPse sports support a variety of other extensions like .img, .iso, .psp and many more. It uses the OpenGL support for high-resolution gaming on the Nvidia Shield. If you are more into the PS 1 games, this is the emulator you should definitely try. Download it directly from the Play Store.
5) Classic Boy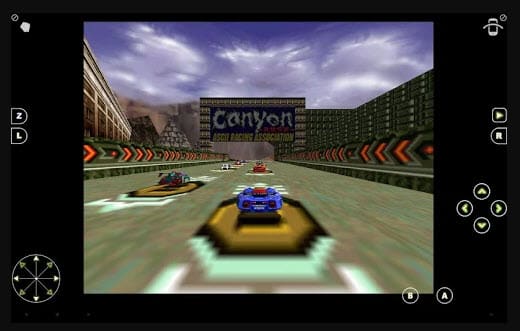 Classic Boy is another standout best emulators for Nvidia Shield TV. Classic boys provide you with all the capabilities of RetroArch and support multiple platforms. The UI is also passable, better than most other emulators. Some features of Classic Boy I really like are:
Save and load game states at any time.
Ability to customize controls.
Cheat codes are provided in the emulator.
Provides multiplayer capabilities.
External controller support.
Ability to customize rendering resolution.
You can download Classic Boy from here.
Wrapping Up
So, there you have it. Now you know how to install emulators on Nvidia Shield TV and the 5 best Nvidia Shield emulators. Remember to mention the emulator you liked or if you are using some other emulator that isn't listed here. If you have any further questions related to this topic, ask them in the comment section below.