You may have seen those incredible slow-motion videos all over the internet and wondered how to do they create it. Slow-motion always brings an overly dramatic flair to the video and if done right it can be amazing to watch.
Before, only those with an exceptional camera could make these slow-motion shots, but now there are many slow-motion software developed by different companies that can bring the same level of effect, especially because nowadays everyone has a high-quality camera in their pocket.
In this article, we have listed the top 5 slow-motion video editors available right now on the internet. Some of them have to be bought and a few of them are even free.
The List Of Top 5 Best Slow Motion Software
The order of the following list does not define rankings. All the five video editing slow motion software are the best that we have found.
Some software may have features that others in the list don't have, or some may be expensive while others are free of cost. They all have certain features that we loved and that's why we have formed this list without any rankings.
1) Adobe After Effects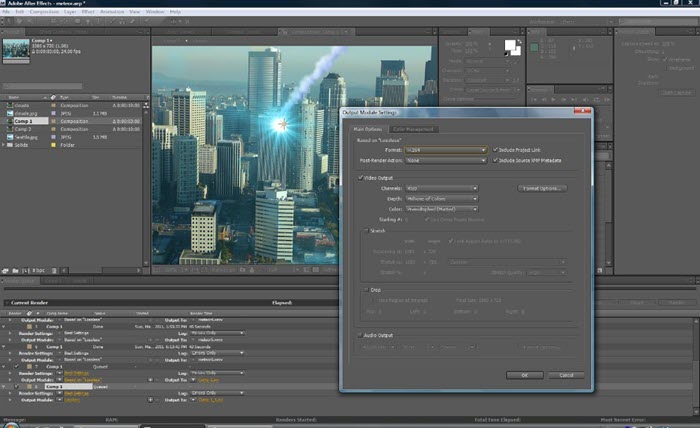 The first video editor with a slow motion effect on this list is Adobe After Effects and this software is absolutely amazing. It can easily create both the slow motion and fast motion effects of your videos.
It also supports a wide range of features that can be a little overwhelming for new users, but experienced users will find this software extremely effective.
Some notable features that Adobe After Effects have are:
It uses the data-driven animation tool, which can drive all kinds of animations from visual effects to creating animated charts or graphs.
It also has the "Create Nulls from Path panel" feature that basically lets the user build expression driven animations without the necessity to input the said expressions by themselves.
A huge number of motion graphics templates are available, which should be a big help for the advanced editing sessions.
This software also includes various professional editing features that will surely be appreciated by experienced users.
Overall, the Adobe After Effects may be a little hard to use for new users but for an experienced user, it is a gem. You can download the free trial of Adobe After effects from here.
2) OpenShot Video Editor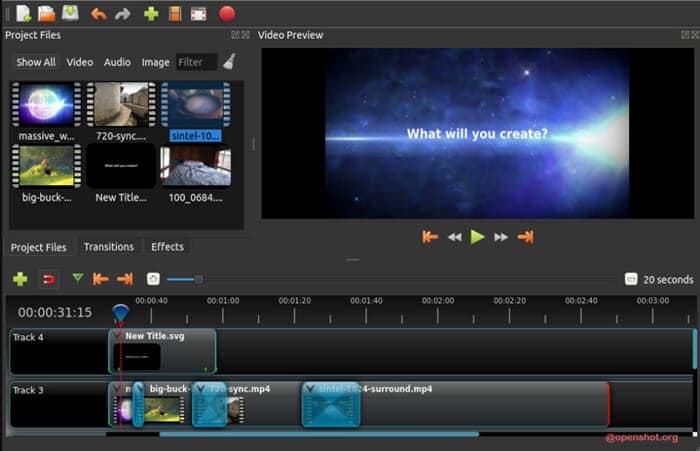 OpenShot video editor is a free open source slow motion video editor that is also very popular among the users. Being free software, it has a wide range of features and also includes both the backward and forward slow-motion features.
Some notable features of the OpenShot Video Editor are:
It supports unlimited tracks, which is very helpful for those who generally like to include a lot of background audio or videos.
It also supports a wide range of video effects for free software.
There are 70+ different languages available that you can choose from, which will help the non-English speaking users.
Overall, it's a great editing software to use and the fact that it is free and open-source really makes this software shine among the other video editing applications. You can download OpenShot video editor by clicking here.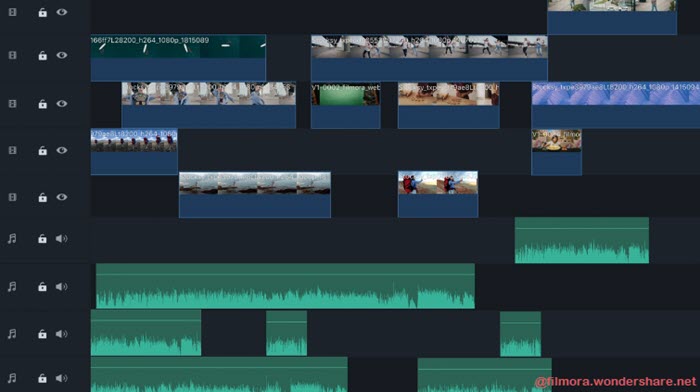 Wondershare Filmora 9 is another excellent slow motion video editor that creates some wonderful slow-motion effects of your videos. It also has a friendly and organized user interface, which is always helpful for new users.
Other than that, Wondershare Filmora9 also has some other notable features like:
It has some nice royalty-free music.
It also supports PIP, Green screen, Mosaic, etc that the experienced video editors will like.
Filmora9 also supports a wide array of functions like cropping or reversing videos.
Wondershare Filmora9 has a free trial and if you like it after using the free trial, then you can get the paid version.
4) Videopad by NCH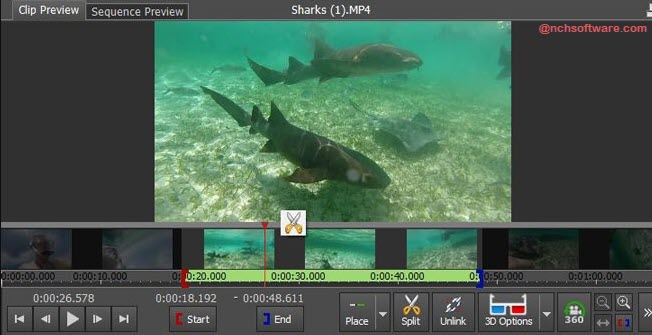 Videopad by NCH is also a very nice slow motion editor that can create slow-motion effects without any difficulty. It is easy to use, and the UI is neatly arranged so that new users shouldn't face any problem using this software.
Some other notable features of Videopad by NCH that we found useful are:
The user can narrate in real-time with the video, which we found extremely useful for making commentary videos.
It can create both slow motion and fast motion effects on your videos.
Videopad also allows 3D video editing, which is very useful for experienced video editors.
It has its own music library, which is always a bonus for professional video editors.
Download Videopad by NCH by clicking here.
5) BeeCut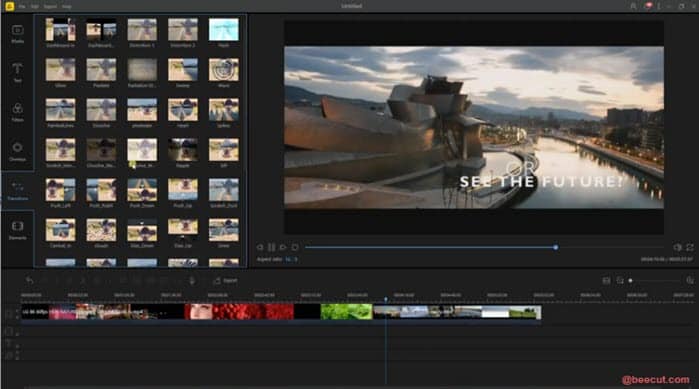 BeeCut is the last slow-motion video editor on this list but it's definitely one of the best out there that you can use. It has a very user-friendly and tidy UI, which makes it very easy to use for both new and experienced users.
It supports all the basic editing features like cropping, merging, playback speed as well as the complex ones like mosaic effects, various transition effects, and different aspect ratios.
To use BeeCut, you can either subscribe monthly or buy the license. There are two different prices for the home and office versions, so keep that in mind if you buy it. You can download the software by clicking here.
Wrapping Up
So these are the top 5 slow motion software available right now on the market. Hopefully, you will find your go-to editing software from this list. Share your views on this list of slow-motion editors in the comment section below.