Much of today's student work is done in a web browser. If you're in college or university, it's likely that most of your work and learning is also done in a browser — online essay writing, researching, preparing presentations, etc. Almost any browser supports extensions that you can use to make your college life much easier and your grades better. We have prepared for you a list of the best extensions to check grammar in your texts and messages.
Grammarly
Grammarly is an advanced grammar checker that scans your writing for hundreds of grammatical errors, stylistics, punctuation, and even a tone of voice. Moreover, the app will suggest synonyms to avoid tautology.
The free version of this app will help you prevent grammatical errors in most of your essays. The nice thing about this extension is that it works on almost all websites, including Gmail, Google Docs, etc. Unlike the majority of other grammar checking tools, it gives you the option to choose whether you're using British or American English.
The premium version of this app not only helps you check for grammatical mistakes, but also helps you scan your text for plagiarism. Moreover, the premium version of Grammarly finds more errors than the free version. The premium version syncs on all your devices and costs $12 per month. You can buy Grammarly at up to 60% off on Black Friday.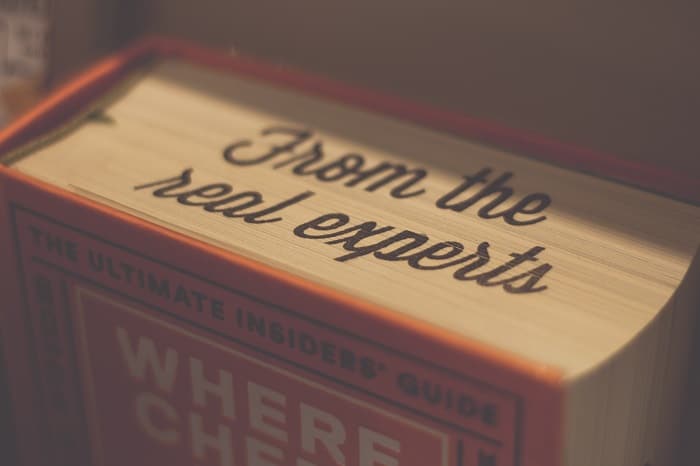 LanguageTool
LanguageTool helps you correct grammatical errors in over 20 different languages. It works on almost all websites, including social media and email accounts. LanguageTool underlines text that needs to be corrected and allows you to fix grammatical errors with a single click. It marks grammatical, punctuation, and style errors in text. The cost of LanguageTool starts at $59 per year. There is a free version. For privacy reasons, the LanguageTool extension does not store your texts.
Linguix
Linguix is an artificial intelligence-based writing assistant that checks your text for errors and provides context-aware grammar, punctuation, style, and vocabulary recommendations. The browser extension allows you to check your grammar in real time on all your favorite sites, from Google Docs to social media. With the Linguix browser extension, you can speed up your writing with pre-prepared snippets that you can instantly paste into emails, social media posts, etc. Linguix offers detailed explanations of grammatical corrections to hone your writing for business letters, academic work, and personal projects. The premium version of the extension costs $8 per month.
Ginger
It is a great extension for those who want to work with English texts in an ecosystem format.
The extension is very feature-rich. It is designed specifically to work with the tests you write. With its help, you can check the text for grammatical errors, the logical structure of sentences, pick up synonyms, or translate the text.
The Instant Dictionary function is worth mentioning. To recognize an unknown word, just double click on it. A pop-up window will appear with the meaning.
The app offers free and premium versions. The latter costs $14 a month, and $90 for an annual subscription. The premium version has unlimited grammatical corrections powered by AI, paraphrases, unlimited synonymic suggestions, and translation into more than 40 languages.
ProWritingAid Grammar Checker & Writing Coach
It is a great resource to help you improve your English writing style. It's something in between a proofreader that corrects mistakes and a tutor that advises you on how to write a sentence or phrase more naturally and accurately. Like other apps of its kind, ProWritingAid offers users synonyms and words that fit better in context. What's more, the extension generates reports on your most frequent mistakes and helps you improve your writing skills with self-reflection and educational materials.
The extension is free, but has limits on the number of characters you can check. The premium one-year version costs $79 and offers unlimited characters, access to a special library for writers, integration with different devices, and complete security and privacy of your texts.
Online Correction
It's not an extension, but it's also a great free online editor with a convenient minimalist design. There is nothing extra on the page — just a text input field. You can also choose the dialect: British, American, Australian, New Zealand, or South African English.
This simple service is ideal for those who want to quickly check the text for errors without delving into the stylistic nuances, and do not plan to publish their work.
Why Is It Essential To Check Your Text For Mistakes?
Many people falsely believe that they can forget about grammar once they graduate from colleges and universities. However, numerous polls indicate that literacy is more important than the way people look. Thirty-nine percent of users evaluated the suitability of candidates based on the literacy of their messages. And that factor was more important than a smile, clothing style, or even the state of their teeth.
Other studies have also shown that spelling mistakes or typos on a website cause people to leave immediately because they lose confidence in the material presented.
Corporations realize that part of their image is based on correct spelling in what they publish.
Lack of literacy can also be a barrier to finding a job. Many employers in Australia now offer written tests for candidates. Graduates may have all the necessary interpersonal skills, but they will not be hired if they cannot write intelligently and coherently. It would be a mistake to tell young people that literacy does not matter in a certain field or a certain position. It is a basic skill without which no further learning and development is possible.
Wrapping Up
Special browser extensions and spell checker apps not only help prevent embarrassing situations, but also help you avoid making so many mistakes when using the tool all the time. Almost every app provides a report of your typical errors, detailed grammar rules, and arguments. You can start with a free version and see how your texts change within a month.