Both Xbox and Windows are Microsoft properties, so they can effortlessly be connected to a Windows 10 or Windows 11 PC.
Connecting an Xbox controller to a PC is an easy task; it is almost similar to connecting to your console.
Using a mouse and a PC for playing games could be a better option and is troublesome too.
It can be paired to Windows 10 and Windows 11 devices and can be used wirelessly with any PC game.
Go through the article in detail to know more about the ways of connecting your X-box controller to a PC.
How To Connect An Xbox Controller To A PC?
If you are searching for different ways to connect an Xbox controller to your PC, here is how you can do it:
1) Use A Cable
Follow the steps mentioned below for using a cable:
First, you need to plug a cable into your Xbox controller and a PC.
Whether it's a USB-C or Micro-USB cable plug, you need to plug one end into your controller and the other into your PC.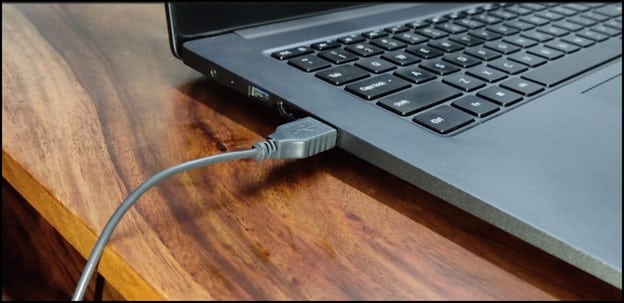 After they are tethered, press the Xbox button to switch the pad on.
After performing the above steps, let Windows install the necessary drivers.
Once this step is done, your controller will get connected to your PC automatically, and you can start using it immediately.
This is a one-time process and won't be required every time when you connect your controller to your PC.
2) Connect Via Bluetooth
Windows PC has inbuilt Bluetooth in them, and this is how you can use it effectively:
Press Windows + I keys to open Settings.
Then click on Devices and Bluetooth.
Turn on the Xbox controller and hold the sync button until the light starts blinking.
Next, click on Add Bluetooth or other devices, followed by the Bluetooth options.
Now, take a look at the available devices in the pop-up window, and you will notice "Xbox Wireless Controller" as one of the options.
Finally, select the controller, and your computer will pair successfully and will help you to use it.
3) Connect Via Xbox Wireless Adapter
This is an extremely simple method, but you need to purchase an Xbox Wireless adapter to do this.
Follow the steps mentioned below:
First, you need to plug the Xbox Wireless adapter into a USB port. A laptop or a PC is required for the same.
Next, hold the Xbox button and turn on your Xbox controller.
Hold the sync button after switching on your controller until the Xbox logo starts flashing.
Hold the sync button for a few seconds. If you notice the Xbox logo has stopped flashing, it indicates that your controller is connected.
How Can You Update And Configure The Xbox One Controller?
It is equally important to update and upgrade the Xbox Controller.
This is how you can update the controller:
First, you need to open the Windows Store and look for the Xbox Accessories.
Next, install the app and open it.
Now, plug in your Xbox One controller with the help of a micro-USB cable.
Finally, click on "More Options" and check whether it's a firmware update for your controller.
Note: You can also use the Accessories app for changing button mapping, swapping, and inverting sticks and triggers.
It also enables and disables rumble.
The accessories app can also be used to configure trigger and analog stick sensitivity in an Xbox One Elite Controller.
Frequently Asked Questions (FAQs)
Do I Need A Driver To Use My Xbox Controller On a PC?
Windows 10 will automatically install drivers for the controller.
Except for Windows 10, you don't have to download or install any other software.
Is A Keyboard Better Than A Controller?
A controller is better than a keyboard and mouse setup since it follows all your movements without your hands getting stuck to the desk.
Why Is My Xbox Controller Blinking?
If your Xbox controller is blinking, it isn't paired to a console.
Final Words
Now that you are aware of the steps of connecting an Xbox controller to a PC, you can enjoy a hassle-free gaming experience.
In case of doubts or queries, get in touch with us in the comment section below.