Etsy is one of the fastest-growing eCommerce platforms, similar to Amazon and eBay. It opens the door for small sellers who want to expand their business without spending a huge budget on promotions.
Moreover, Etsy is also an ideal platform for digital sellers who want to monetize their talent and earn money by selling their digital products. If you too want to start your digital journey as a seller, have a look at these five excellent tools that will help you out in this journey.
1. Vista Create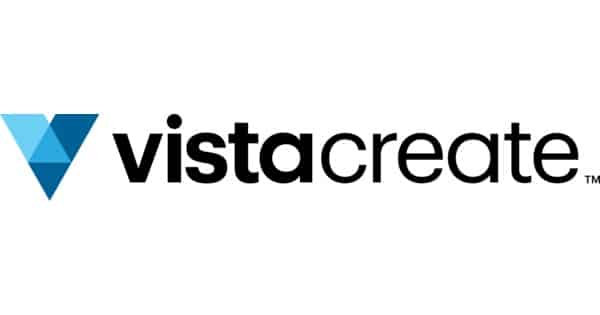 Talking about creating digital products and not listing Vista Create is quite dumb. Vista Create is the best tool for creating animated graphics, posters, Facebook posts, logos, flyers, and whatnot.
With Vista Create, you can crop image for free, add filters, and even remove background from images. It has a wide range of stock photos, vectors, cliparts, and other elements that are required for creating designs.
The best part of using Vista Create is that it offers a free-to-use plan, offering over 50,000 templates, and 1 million creative assets. For anyone who is thinking of starting a digital asset shop, this tool is a must-have.
2. Alura

For Google's keyword research, every blogger prefers Ahrefs, but when it comes to researching keywords for Etsy, sellers prefer Alura.
But why?
Because Alura is focused on providing tools that are essential for Etsy sellers who want to find out the most searched products, analyze shop and optimize your listing.
All you have to do is connect your Alura account to the Etsy shop and see what's missing in your listing, and optimize it for the Etsy search engine.
More than 43,000 sellers are using Alura, and it is definitely worth giving a try. There's a free-to-use flan with limitations and paid plans too. The best part is that you don't have to provide card details to sign up for an account.
3. eRank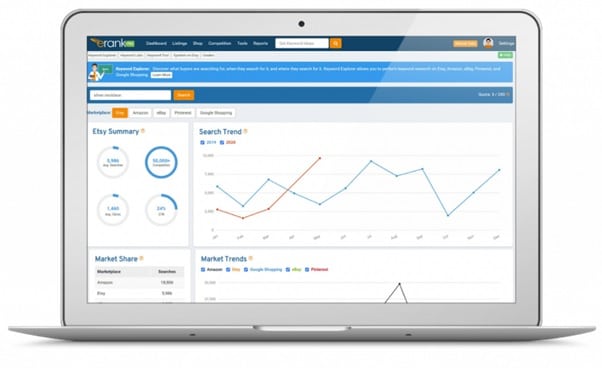 Another tool preferred by sellers is eRank, which is also free to use, no credit card is required. You can also explore the hottest and trending keywords and audit your listings and competitors' listings. Erank also allows you to check your listing's rank on the Etsy search engine and give you suggestions on how to improve it.
An interesting feature offered by eRank is the event calendar, which helps you to find out which event is coming next and what products you should prepare for it. There is a free plan available, but I recommend you to get a paid plan since it's pretty affordable and offers a lot more than Alura.
4. Pinterest
Pinterest is one of the most preferred social media platforms for exposure. Yes, you heard it right. If you still don't use Pinterest business tools for promoting your Etsy listings, you are missing a lot of free traffic.
Signup for a Pinterest business account, and start pinning your listings on Pinterest. Once done, wait for some days, and you will notice your pins are starting to get views and clicks. This helps people who are not using Etsy to find your listings and purchase them.
5. QuickBooks Self-Employed
For the sellers based in the US, QuickBooks Self-Employed will help you out to record transactions, sales, taxes and fulfill other accounting requirements. Quickbooks help systematically records each transaction and use this data to file taxes using Turbo tax.
Conclusion
Etsy is a platform worth considering if you want to start your journey as a digital seller. But it is not easy to crack the code by simply creating a shop because you have to do a lot more than just listing the products.
With the tools I mentioned above, you can start creating listings that are heavily searched by buyers, and use the tools to optimize listing and rank on page one of Etsy search.