If you are wondering how to delete hiberfil.sys in Windows 10, then don't worry as we have you covered. In this article we have discussed what hyberfil.sys file is and if it is safe to delete it.
What Is Hyberfil.sys File? And Is It Safe To Delete It?
Hyberfil.sys file is a system file that is used to store the state of the system when we hibernate our computers. This way the state of the computer before hibernating gets restored from this file once you start the computer again. The hiberfil.sys location is the root folder where the Windows is installed.
Generally, it is not required to delete the hyberfil.sys file and as it is a system file, one can't just delete it. One downside of this file is that it takes a significant space of the drive. So, users who have less space in their drives try to delete it.
Now coming to the other question, is it safe to delete the hyberfil.sys file? Yes, it's safe to delete it.
Also, you may like to check out this article on the Netio.sys error.
How To Delete Hiberfil.sys File?
As mentioned above, you cannot delete it by simple methods like selecting it and pressing the Delete key as it is a system file. It is not possible to delete it if the Hibernation mode is on. However, you can delete it after disabling the Hibernation mode.
To disable Hibernation mode and delete hiberfil.sys file, follow the steps given below:
Press the Windows + R keys on your keyboard to open the Run utility.
Type cmd and press Ctrl + Shift + Enter to open an elevated Command Prompt.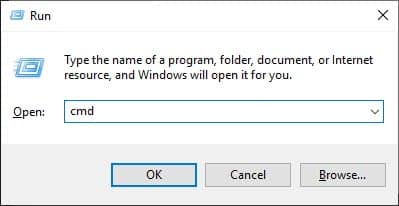 Type powercfg –h off in the command prompt and press Enter.

Now, the hibernation mode in your computer will be disabled and you will notice that the hyberfil.sys file has also been deleted.
Wrapping Up
So, there you have it. Now, you know how to delete hyberfil.sys in Windows 10. Remember that you can only delete it when you are not using the hibernation mode. Leave your comments below sharing your views on this article in the comment section below.