TikTok has become a sensational social media sharing platform in just a few years since its market launch. TikTok is a popular social media platform, much like Instagram, where you can share small videos and pictures. What sets TikTok aside is that you can only share a 1-minute video max, anything longer than that can't be uploaded.
This has drawn all the users who are looking for short videos of entertainment to flood the platform. In this article, I have discussed how to download TikTok videos on your PC or phone easily.
Also read:
How To Download TikTok Videos?
TikTok as a web platform doesn't allow anyone to download videos on their platform. It is illegal to download a video and share it that you don't have the license rights of. This article doesn't promote piracy but is written as a way to provide information.
As long as you use the downloaded TikTok videos for personal use only, you shouldn't face any issues. So, how to download TikTok Videos? There are many 3rd party TikTok videos downloaders available online that you can use to download TikTok videos. But which one to use?
I have listed 6 TikTok video downloaders below that can easily download videos from TikTok. Try them out to find your ideal downloader.
Common FAQs Regarding TikTok
These are some common questions that are asked by users in different forums. I have answered them to clear the confusion regarding this.
Can You Watch Tik Tok On PC?
Yes, you can watch TikTok on your PC. You will have to log in from on their website and from there you can watch the TikTok videos.
Can You Download Videos Directly From TikTok?
No, TikTok does not have a download option for the media uploaded on their platform. The only way to download from TikTok is by using 3rd party means.
How To Copy TikTok Video Link?
Before you check out the TikTok video downloaders listed below, you need to know how to copy the video link. The TikTok video link is essential, as that's what you will use to download the video in the downloaders given below.
First, open the TikTok website and search for the video you want to download? Next, click on the share icon (arrow pointing to the right) below the video. Select the Copy Link option and you are done.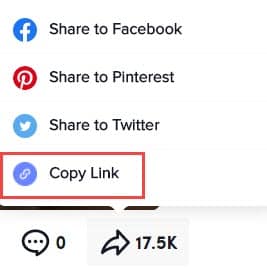 1) 4K Video Downloader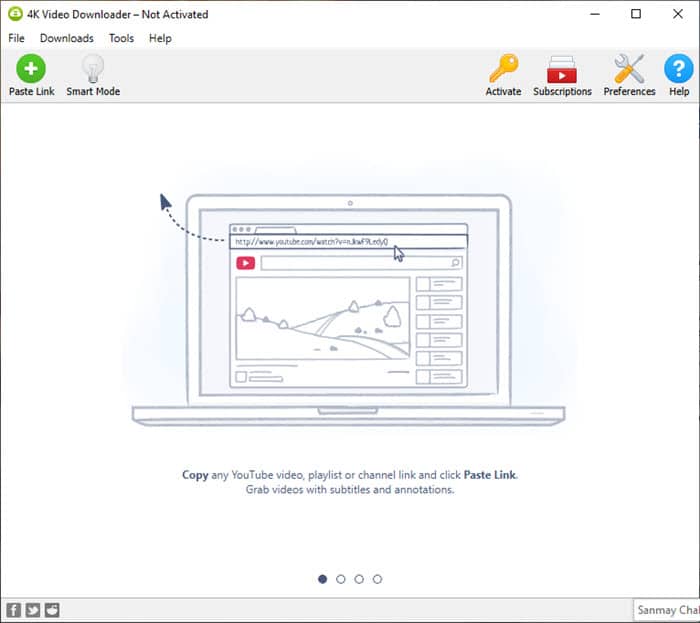 4K Video Downloader is probably the most popular online video grabber to date. The app is free to download (which also means ads) and allows you to download videos from multiple social media sites like YouTube, Reddit, Facebook, etc.
The videos can be downloaded in 4k and HD 1080p. 4k Video Downloader supports multiple audio and video formats and over 50 languages. It is truly one of the best video downloaders available. The app also has a premium version, where you can buy the license of the product. The premium version provides some more features that are useful for the price. Also, you get rid of the ads in the premium version.
Download 4K Video Downloader.
2) iTubeGo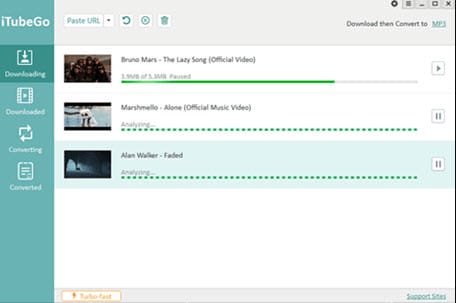 iTubeGo is primarily marketed as a YouTube video downloader but in its essence, it can download videos from most video streaming websites. It is easy to download videos from TikTok using iTubeGo and the simple interface makes it easier to navigate. After you have downloaded the video, the app will convert it to your desired file format automatically. iTubeGo also supports a huge range of video formats.
Features like audio extraction, YouTube subtitles download, and batch download complete playlists only make this app more useful. iTubeGo also supports over 50 languages. One downside of this app is that the free version can't download videos with 1080p or more resolution. However, this feature is available in its premium version.
3) ExpertsPHP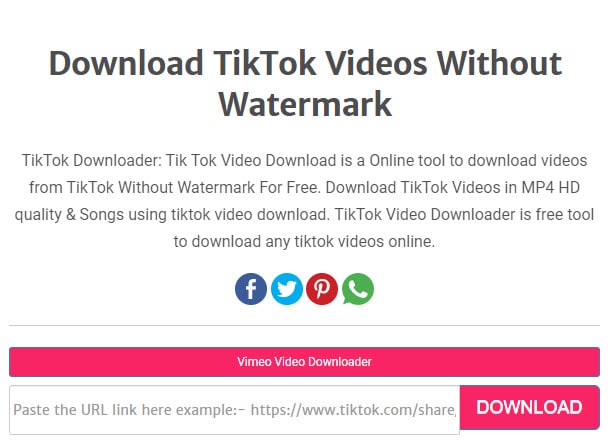 ExpertsPHP is a website based TikTok video downloader. It is extremely easy to use. Just visit the website, copy the video link from TikTok and paste it in the appropriate location. Search for it and download it. ExpertsPHP can also download videos and pictures from Pinterest.
You can download the videos with or without the TikTok watermark. It is a powerful online tool that you will love to use.
4) Snaptik.app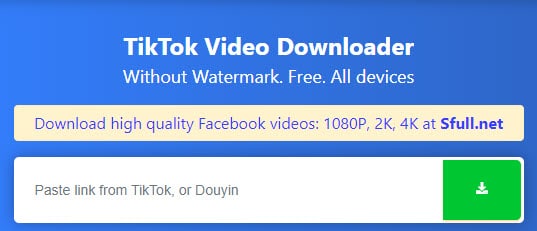 Snaptik.app is another amazing online TikTok video downloading website. Like ExpertsPHP, you only need to paste the link of the video to download it. The site interface is extremely basic and full of ads, which is a big downside. But the website does its job well, that's downloading TikTok videos. The downloaded videos have good quality, although you don't get the option to select it.
They also have a mobile app available for Android. You can use their mobile app to download TikTok videos directly on your phone. You can download the app from Google Play Store.
Visit Snaptik.app.
5) SSSTikTok Video Downloader

SSSTikTok video downloader is similar to the other website based video downloader. The site allows you to download videos from TikTok with and without the watermark. You can also download only the mp3 file of the TikTok video on this website.
The SSSTikTok video downloader is also available for mobile, but only for Android. You can download their app from the Google Play Store and use it to download TikTok videos directly on your phone.
Visit SSSTikTok.
6) TTdown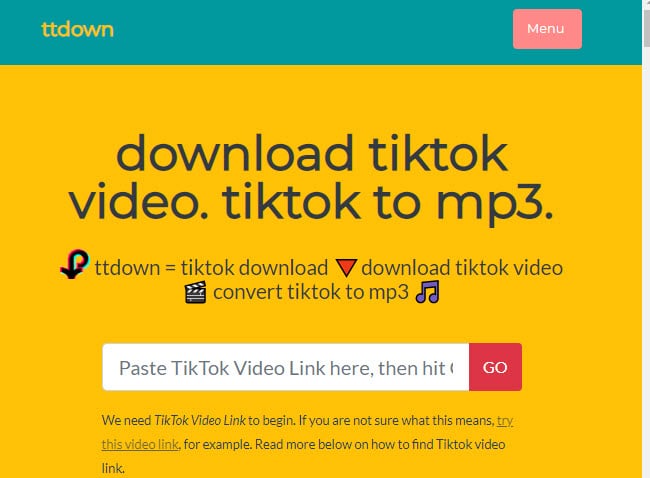 TTdown is a website TikTok video downloader where you can download HD TikTok videos easily. The site also has features to convert the video into MP3 and download it. The interface of the website is a little crowded and can be difficult to navigate at first. Also, the site is filled with ads, like the other free sites, but I didn't find any pop-up ads that are most annoying.
The website is a great way to download TikTok videos. If you don't have an issue with the interface and the ads, you will love the fact that you can download HD videos.
Visit TTdown.
Wrapping Up
So, there you have it. Now you know how to download TikTok videos on your PC and mobile. Remember that the videos are still protected by copyright license and you can't share them or use them for commercial purposes. If you are using them personally, then you shouldn't face any issues. Also, if you have questions regarding this topic, ask them in the comment section.