Smartphones are usually considered to be a source of distraction for kids. They play games and watch videos on a smartphone. Parents and teachers do everything to prevent their kid's education by using smartphones. But all their attempts end in vain. Well, the good thing is every cloud has a silver lining. Now, there are mobile apps that promote educational learning in students.
These mobile apps encourage young children to love studying and learning by making things fun-filled and interactive. The applications along with advanced learning management software are changing the landscape of education. Be it developing new skills or learning subjects, educational apps make things enjoyable and simple.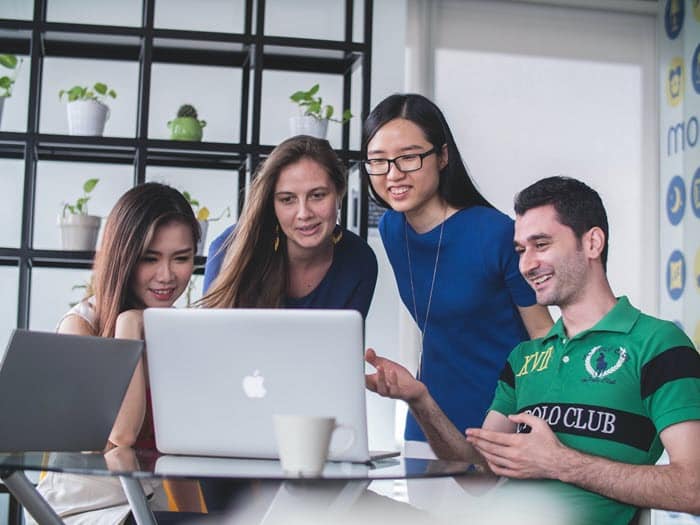 Let's take a look at a few educational apps that can help students learn better.
Khan Academy
This application takes the top spot on the list as the best free platform for students. The mission of the app is to offer world-class and free education for curious minds around the world. Once you use it, you will notice, they are delivering it quite impressively.
The solution is a great way to drive knowledge to your brains. The lessons are in the form of educational videos. These show the recordings of drawing on a digital blackjack. It is just like a teacher giving a lecture.
The narrator describes every lesson through the drawings. With Khan Academy, pupils can enjoy online courses for preparing for standardized tests, such as MCAT, SAT, LSAT, and many more.
Remind
Group learning can facilitate effective learning. It helps in filling up the learning gaps in students. However, it is not always possible to get several students under one roof for studying purposes.
Using the Remind app, you can easily solve this issue. It lets you stay connected to your school community. This community includes parents and teachers, too. Once you are a part of this community using the unique class or school code, you will get regular updates on the activities going on in the classroom. Remind can be used to message the entire class. Students can use it to submit assignments or clear their doubts.
Google Classroom
In an institution, pupils often have to complete and submit their assignments and homework. Teachers review these to grade them. However, it is not as simple as it sounds. The process can be largely frustrating. It would have been better if there was a process to streamline it. You can easily set up Google Classroom to write your assignment. Your teacher can then check it online. It is done by sharing a code. This is all it takes to create the virtual classroom. The good thing is Google Classroom can help you with it. It is a type of virtual classroom. This means it can be used seamlessly for creating classes, sending announcements, grading or submitting assignments, asking for answers and remarks, sharing resources, and so on.
Paperell
If you need help with your literary paper, you can take help from Paperell. They have experts who will help you write literature review online for your assignment. It ensures that top-quality and grammatically correct reviews for your topic. This ensures that you get better grades. With this, you can get your work done with a personal approach.
Quick Maths
If you are looking to improve your mathematics ability, download Quick Maths from the App Store or Google Play Store. Board games and toys are crucial to the problem-solving abilities of kids. It can be a substitution for the conventional learning method Quick Math has fundamental math concepts and skills. Kids have to overcome new challenges with each difficult level as the ability and skill of the child improves. What makes this application more exciting is the fact that kids will be able to practice math on time.
The app is ideal for students who are in grades 2-6. One of the most striking features of the app is handwriting recognition. This makes it fun and helpful for kids who are practicing handwriting.
SoloLearn
Currently, the scope of programming and coding is wider than ever. Without coding, we would not have seen many tech geniuses, such as Mark Zuckerberg, Elon Musk, etc. in the world.
If you are a coding enthusiast, SoloLearn is just for you. Whether you are a professional or a beginner, the app can get your coding juices flowing. It has a large collection of free coding tutorials across different languages, such as C++, Java, Python, JavaScript, CSS, HTML, and more.
Application development is something where you will notice a continuous demand for coders. The coding languages are the foundation of many mobile application development frameworks. Hence, if you use this solution to learn to code, opportunities are going to pour from all directions.
Importance of Educational Apps
Learning apps are available in different shapes and sizes. They cover an extensive range of topics, such as reading, writing, coding, mathematics, and more. These solutions come with many advantages. Let's take a look at a few.
1) New Learning Process
The new learning solutions have introduced new methods. Now fun games are available on the app that engages students in an efficient thought process and enables them to understand things from various perspectives.
2) Improved Parent-Teacher Communication
There are a few apps that help to build parent-teacher relations beyond the walls of the institutes. This enables teachers to respond to the parent's queries with respect to the development of their ward. Also, it maintains transparency.
3) Online Study and eBooks
These days students are usually fond of studying online. This is where book search and library digital solutions come into the picture. With a digital solution, it becomes much easier for the pupils to look for adequate study material in the mobile app. Also, it will keep them closer to the study material over the internet.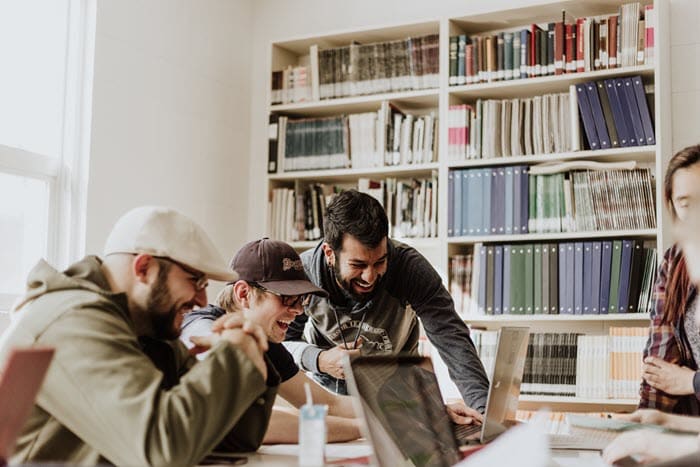 4) Reduced Communication Gap Between the Institution and Students
Following conventional methods, the institutes at times fail to pay attention to students. However, now, it is possible to reach all of them. With school communication apps, it is easier to impart details to each and every student and tell them about the new schedule, school activities, or different conferences.
Educational digital solutions are in trend for quite some time now. In fact, these are the most popular apps in Google Play.
Wrapping Up
People tend to think educational apps are just for students. However, that is not the case. It enhances communication between teachers, parents, and students. With time, all have understood the true potential of these solutions. Several tutors and institutions have already begun integrating platforms with these apps.
Learning has changed significantly in the last decade. There are still institutions for learning but more people are focusing on learning at home. There are apps for kids, as well as youngsters. Many of these apps have been around for several years and using them can prove to be largely beneficial. Just make sure, you are not having too much overall screen time.