Gambling is embraced by some parts of the world while others ban it entirely. The International Internet Gambling Law is a complex subject because every nation follows its own set of outlooks on the subject. Different jurisdictions within a nation might follow a different approach as well. There are two factors that are to be considered while understanding the effects of online gambling regulations in countries: 
Regulated and licensed platforms are the safest to use 

It is rare for it to be outright illegal to use online gambling platforms
One must always be cautious about the license and legalities of gambling platforms in order to avoid negative repercussions. Authentic operators usually advertise or display their licensing details on their website for reassuring the punters about their legitimacy.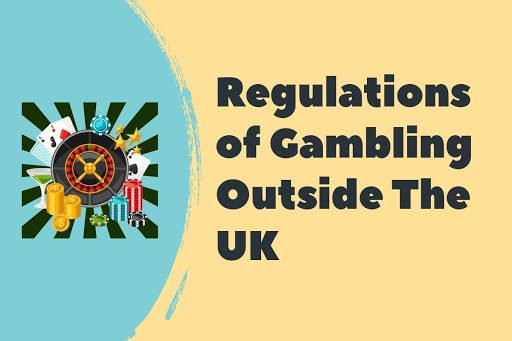 Europe
Europe consists of many countries with different viewpoints on the legality of gambling platforms. Some countries ban it completely while others have not. In the UK, all forms of gambling and betting are legal and well regulated. Any gambling platform wishing to provide its services in the UK must meet the necessary requirements laid down by the United Kingdom Gambling Commission which was established in 2005.
But there are also a lot of non UK casino sites presented by CasinoGap.org that are accessible for British gamblers. France follows a strict licensing process but allows overseas companies to accept French gamblers if they meet the required criteria. 
Casino games are however banned in France. Italy banned all forms of online gambling till 2010 and only allowed two sites managed by the racing organizations and national sports. In 2011, they unbanned online gambling and the licensing committee AAMS holds all responsibilities for granting licenses.
Germany bans most forms of online gambling. Poland only allows sports betting and the companies can apply for a license to conduct online sports betting there.
North America
The countries in North America follow different laws related to Gambling. The gambling laws in the USA are very confusing as all the states have their own approach to the subject. In Canada, the legislation has been passed by the central government but each province owns the right to regulate gambling in their respective regions.
For example, in California, you can easily access land-based casinos. Nevada and Louisiana are the only two states as of 2020,  which legalizes casino gambling with restrictions from both state and local governments.
Asia
Asia lacks consistency in the gambling laws due to the multiple numbers of countries. All types of gambling activities are banned in India apart from state lotteries. There is no specifically defined law regarding online gambling. Goa and Sikkim are allowed to have land-based casinos. Asia consists of more than 60% of the worldwide population and is the largest gambling market in the world. 
China allows different forms of betting like slot machines, lotteries, etc. Hong Kong allows some forms of gambling managed by the Hong Kong Jockey Club. Football betting, horse racing, lotteries are legal. In Macau, casinos and sports betting are legal. Singapore bans gambling in all forms. Japan does not allow online gambling.
Oceania
The Australian Gambling Companies follow strict rules regarding gambling and allow certain gambling services like Sports betting and lottery-style gaming to the residents. However, there are no laws that restrict Australians from accessing overseas gambling sites as they fall outside the jurisdiction of the government.
Africa
In 2008, the South African government had passed a Gambling Act for providing the residents to gamble in both land-based and online casinos. Nigeria has 3 land-based casinos, two in the capital city of Abuja and one in the Lagos metropolitan centre. Morocco allows land-based casinos and offers games like roulette, baccarat, poker, slot machines, and blackjack. Sports betting is legal in Morocco.
Conclusion
Gambling has been a major topic of debate among countries due to the moral issues revolving around it and the psychological issues it has on the players. On a global level, no consensus is there among countries for regulation. If considered on the national level, most countries have an entirely different approach and laws supporting their stand.
Thus, regulation of gambling on a general level is not possible. However, promoting healthy gambling is what countries are aiming for in order to reduce the number of gambling addicts.