Fortnite is a massively multiplayer battle royal game that everyone is playing nowadays. It involves building, shooting, strategizing and you can also play with your friends. Currently, it is played across the world.
But recently, an error is stopping gamers from playing their favorite games including Fortnite, Apex legends, Rust and various other games on Steam and Ubisoft. We have got multiple reports from gamers about how their game keeps closing abruptly and an error message "Game security violation detected (#00000001)" is shown.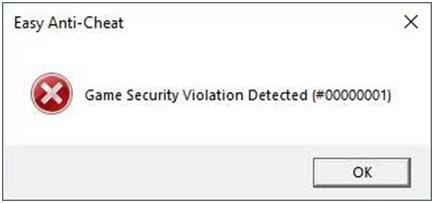 Most gamers get worried that their account has been banned for cheating when they didn't even cheat. Well, rest assured this error has nothing to do with cheating and your account has not been banned. We will tell you why it might be happening to you and how you can troubleshoot it.
You can also check out this article on IsDone.dll error, which gamers also face frequently.
What Is Causing This Error?
Now to fix any problem, the cause for the problem needs to be checked. So, here are the problems that can cause this error:
RGB software is the most common reason seen for this error to happen.
Various hidden Viruses and Malware are also known instigators for this problem.
Outdated GPU drivers can cause a lot of problems for your PC, including this error.
Outdated Games or Game launcher is also known to cause such errors in the community.
Solving The "Game Security Violation Detected" Error
Now that you know the various causes that can create this error, its time for you to troubleshoot it. Carefully follow the given solutions and hopefully, you will be able to solve this error.
Solution 1: Uninstall The RGB Software
What is RGB software? Well, it is the software that is responsible for the LED lights working around Motherboard or RAM. Check, if you also have LED lights. If yes, then that's probably what is causing this error for you.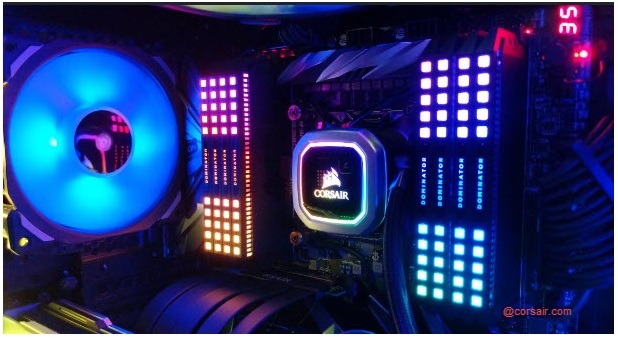 The RGB software is a well-known instigator for this error. Try updating the software and see if the error still exists or not. If the error remains, then there are only 2 other options that you can do. Either, close the software manually from the Task Manager, each time before you open your game or uninstall it completely from your computer.
To close the RGB software, follow the steps given below:
Press the Ctrl + Shift + Esc keys to open the Task Manager.
Locate SelLedV2.exe, RGBFusion.exe or something like this in the Process tab and right-click on them.
Click on the End task option from the drop-down menu to close them down.
To uninstall the RGB software, follow the steps given below:
Open the Run utility by pressing the Windows + R keys and then type appwiz.cpl and press OK.
The Program & Features panel will open on your screen. Locate the RGB software and right-click on it. Select the Uninstall option to remove the RGB software from your computer.
The error "Game security violation detected" in Fortnite was solved for some users after using this solution.
Solution 2: Scanning for Viruses or Malware
Hidden Viruses or Malware can be the reason for this error. For a gamer, viruses and malware are their biggest enemies even more than the opponent player.
Here are some steps you can follow to run a full Antivirus scan:
Search Windows Security in the Windows search bar and select it.
Now, click on the Virus & Threat Protection option.
Click on Scan Options and select Full Scan. Then, click on the Scan Now option.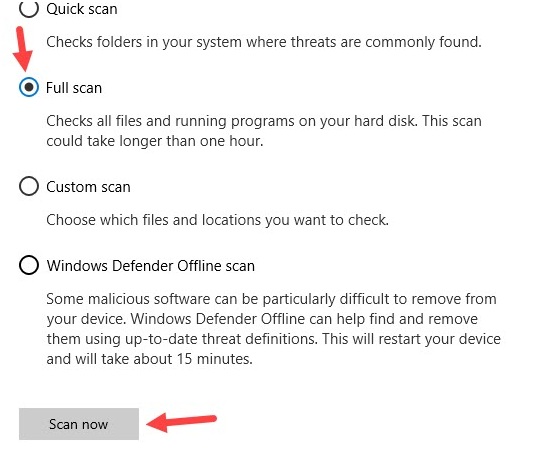 In the popular game Apex legends, "Game security violation detected" error was solved for a lot of users after using this solution.
Solution 3: Update GPU Drivers
The graphics driver is a program that controls how your graphics components work with the rest of the computer. Sometimes when graphics drivers are not up to date or if there is a driver mismatch, then this type of error may show up.
Although this is not the common reason for this error, a few gamers have commented in forums that for the popular game Rust, "Game security violation detected" error was occurring because of outdated GPU driver.
To update your drivers, follow the steps given below:
Simply type Device Manager in your Windows search bar and select the appropriate option.
Here, find the name of your graphics card.
Right-click on it and then click on the Update Driver option from the pop-up menu.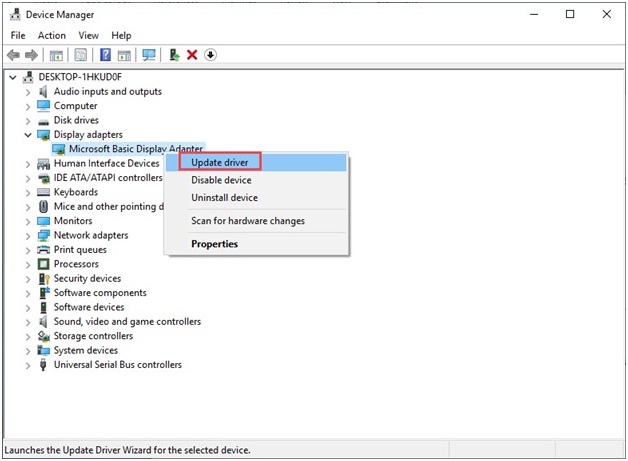 Updating the driver should fix this error for you, if the earlier solutions didn't work.
Solution 4: Update The Game And The Game Launcher
Sometimes this error is caused due to the outdated game or game launcher. Many users have reported that after updating their games and game launchers they were free from this error. For you, this also may be the case.
Try to update the game that is causing this error and see if it fixes the problem. You will generally find the option to update the game when you select the game from your game launcher. To update your game launcher, you can generally find the option in the settings of your game, or you can download the latest version from the launcher's official website.
Wrapping up
So, now you know how to fix the "Game security violation detected" error on your own. If you ever face this error, you know how to tackle it now. Feel free to leave your comments down below sharing your experiences and problems.