Imagine if you are playing a very intense level in your game and are on the verge of finally clearing it but suddenly your game minimizes to desktop and you fail to complete the level.
For any avid gamer, games minimizing to desktop will make them angry that's why in this article we will discuss the ways in which you can troubleshoot this problem.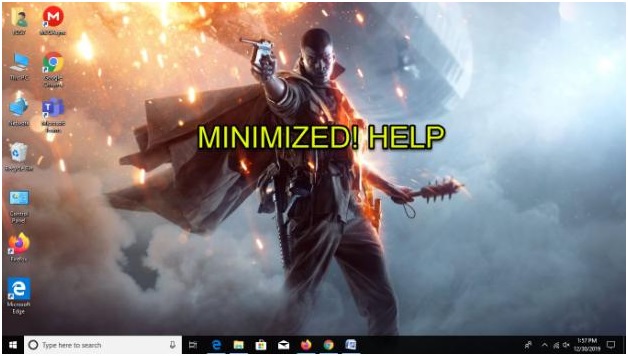 We have shown a VIDEO walk through at the end of the post for easy solution.
Why Does Your Game Keep Minimizing?
Games minimizing to desktop is a common problem among gamers, and almost every gamer has faced this problem at least once.
There can be various reasons for this, as discussed below:
Unnecessary background applications can tangle up the resources, and can be the cause for your games minimizing to desktop.
There are various Malware and Viruses out there that can open other applications over your games.
Various unwanted notifications can also be the cause for your games minimizing.
The Microsoft Windows 10 Game Mode is a known offender to cause this bug.
If your GPU Drivers are outdated, this type of bugs can happen.
If your game has lower CPU priority, then the game can minimize on its own.
Windows Error Reporting Service is known for causing such bugs.
The Cortana service is known to interfere and break other services.
Here's How To Solve "Games Minimizing To Desktop" Error:
As mentioned above, there can be various reasons that your game keeps minimizing. Now we shall look into some solutions you can use to get rid of this problem.
Solution 1: Close Unnecessary Background Applications
There are various background applications that can minimize your games. What we would need to do, is turn off any unnecessary applications and let only the vital ones run.
Follow these steps to do it:
Search Task Manager on our Windows Search Bar or right-click on your taskbar and select it.
Click on the Startup, and disable the applications that are not vital.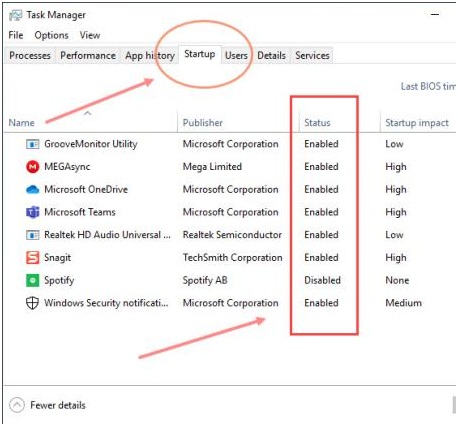 Now click on the Details tab and there you can see all the applications that are taking up the most memory.
You can clearly see which files take the most space. Just right-click on them and click End task.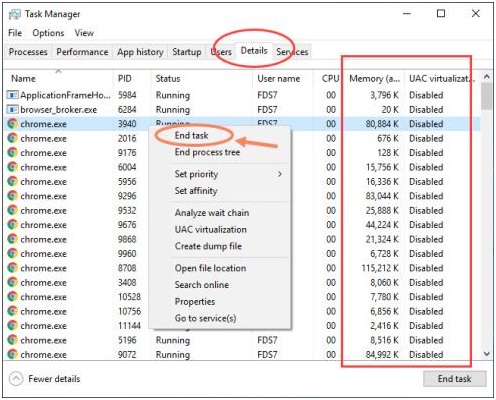 Finally, restart your computer.
Solution 2: Run Anti-Virus Scan
There are various viruses and malware that will open other applications over your games, causing your games to minimize. For a gamer, viruses and malware create the most trouble.
Here are some steps you can follow to scan your system:
Search Windows Security in the Windows search bar and select it.
Now, click on Virus & Threat Protection option.
Click Scan Options and select Full Scan, and then click Scan Now.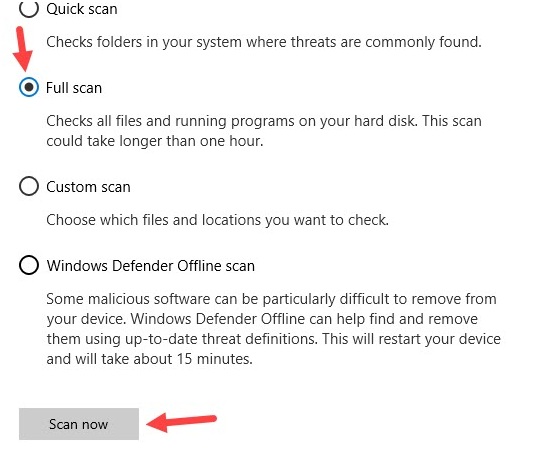 When the scan is complete, run the game and see if the "game minimizing to desktop" bug still persists.
Solution 3: Turn Off Notifications
It is known that some games keep minimizing due to app notifications or action taskbar notifications.
To get rid of this issue, follow these steps:
Go to Settings and then click on the System option.
Select Notifications & Actions and turn off all the notifications of the different applications.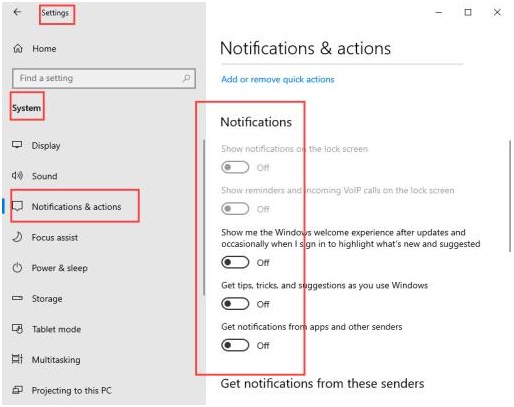 Now, run your games and see if the game is minimizing to desktop again. Your error should now be resolved.
Solution 3: Disable Game Mode
If your games randomly minimize in Windows 10, then the Windows 10 Game Mode is probably behind the problem. It was introduced as a promising aspect for gamers, but it soon turned out that it didn't exactly do its job.
It may be the case that you have your Game Mode Enabled and it is causing this problem.
To turn your Game Mode off proceed with these steps:
Press Windows + This launches the game bar.
Select the Settings option.
Now, in the General tab click on the Edit more preferences in Windows Settings option. This will open the Gaming section of the Settings app.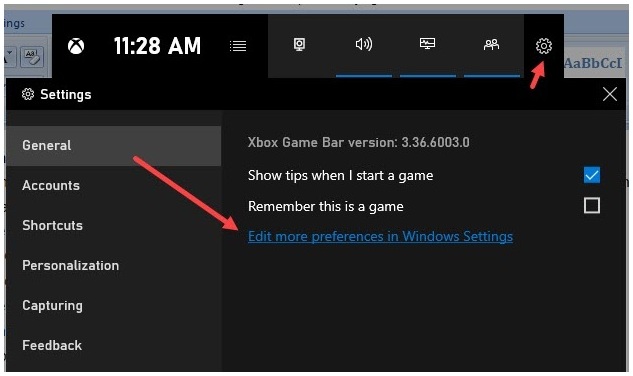 Click on the Game Mode tab, and then turn off Game Mode toggle.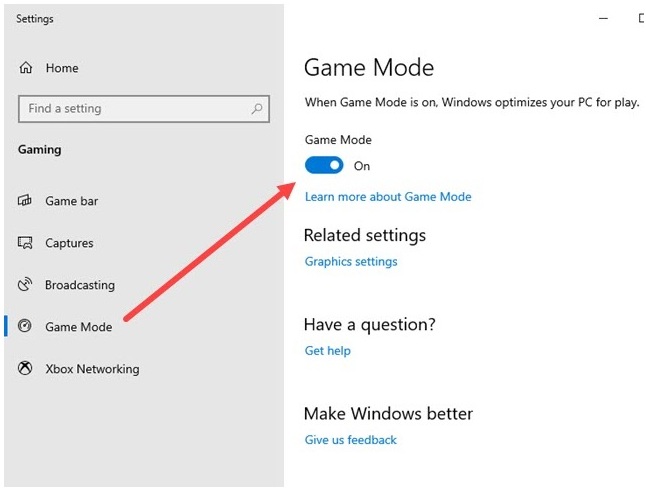 And by following these steps you have successfully turned off the Game Mode. If still, you see games minimizing to desktop, don't worry as there are other solutions also.
Solution 4: Update Faulty GPU Drivers
The graphics driver is a program that controls how your graphics components work with the rest of the computer.
Sometimes when graphics drivers are not up to date or if there is a driver mismatch, your games can minimize by itself or not even work.
It is possible that a new update to the graphics driver may be causing this bug. There may very well be an older version that works better, as the new version may be incompatible with your hardware.
To update your drivers, follow these steps:
Simply type Device Manager in your Windows search bar and select the appropriate option.
Here, find the name of your graphics card.
Right-click on it and then click Update Driver.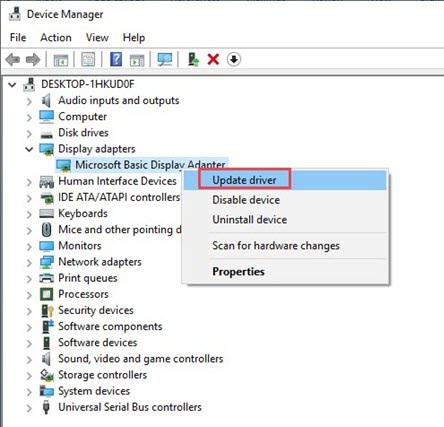 By following these steps, you will be able to update your drivers if an update is available.
You can also use the same steps to uninstall any recent updates, and then manually download the latest version of the driver from the manufacturer's website and install it.
Also while you are at it, check if your Windows is up to date. If not, then update them, as it may also be the reason that your game keeps minimizing.
Solution 5: Give Your Games Highest CPU Priority
You can give your games the highest CPU priority so that your CPU solely focuses on optimizing your games while you are playing. This is exactly what the Windows Game Mode was supposed to do as mentioned above. But sadly it did not really do its job.
Do the following steps carefully:
Start your game. Then press Ctrl + Alt + Delete and select Task Manager.
Click on Details and then right-click on your game that's running.
Click on Priority and then click High from the context menu.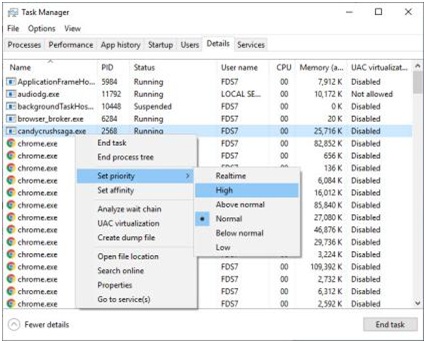 This will make your CPU give your game high priority, which will optimize your gameplay. Resume the game and play for a while to see if your game still keeps minimizing or not.
You can also check out this article on how to reduce CPU usage while gaming.
Solution 6: Turn Off Windows Error Reporting Service
Microsoft's Error Reporting Service is supposed to notify Microsoft about application faults, kernel faults, and various other application-related problems you might be experiencing.
But, it has been noted to cause your games minimizing to desktop in the past. To fix this, the best way is to disable the Windows Error Reporting Service.
Follow these steps to do it successfully:
Type Services in the Windows search bar and click on the appropriate option.
Now, scroll down and find Windows Error Reporting Service.
Right-click on it and select Properties.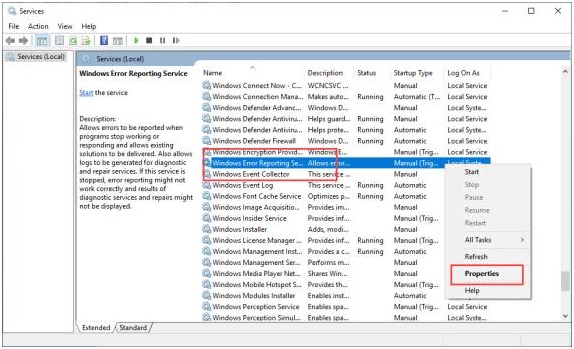 Then go to the Startup type section and select Disable.
Finally, just click on Apply followed by OK.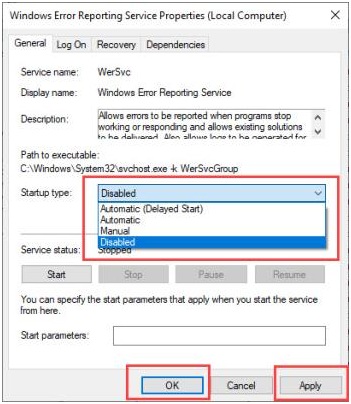 Restart your computer.
Now you have your Windows Error Reporting Service turned off. Open your game and play for some time to see if it minimizes automatically or not.
Solution 7: Disable The Cortana Service
Cortana is a voice assistant for Windows, just like Siri is for Apple or Alexa for Amazon. It was introduced in Windows 10 to revolutionize the consumer experiences for Windows.
It is also a known offender in the community to interfere and break other products and their services. It can prioritize its services over your game and hence minimize it.
To disable Cortana, follow these steps:
Just type Cortana in the Windows Search Bar.
Select the Cortana & Search Settings.
Turn off all the Cortana related services.
Finally, restart your computer.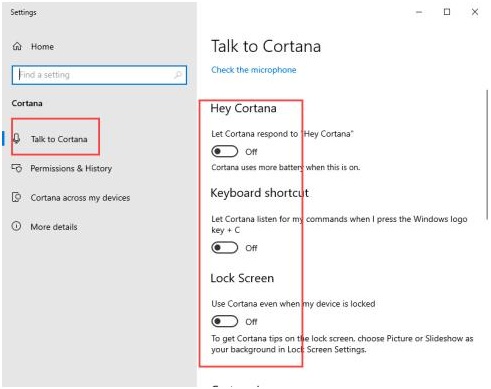 Start your game once your computer restarts and see if the bug is still there or not.
Wrapping Up
We know it can be annoying when your game keeps minimizing especially if you are playing a delicate level. So, we have provided various solutions to the problem you are facing that should hopefully eliminate the problem permanently. Now you know what to do if your games are minimizing to desktop again. Feel free to leave your thoughts down below in the comment section.