There are around 4.66 billion active internet users worldwide as of the first quarter of 2021. This is approximately 60 percent of the global population. The data from these 4.66 billion active users are all interconnected in what we know as the internet.
Every online activity we perform stays on the internet for others to see. When a picture is shared on social media, even if it can be taken down, doesn't change the reality that others have already seen it and may have made copies. From simple online surfing to publicly making social media posts, all data stays in the digital space.
Risks Of Data Theft
The digital space is not a safe place. Whether your data is held by multimillion-dollar companies, like Facebook or Twitter, there is always a possibility of a data breach. A good example is the recent data leak cases emerging from Facebook and LinkedIn.
Once your data is stolen, it can be used for various malicious purposes, the worst being identity theft. Other than massive data leaks, one should also be conscious of what they share online with others, as it may come to haunt them in the near future.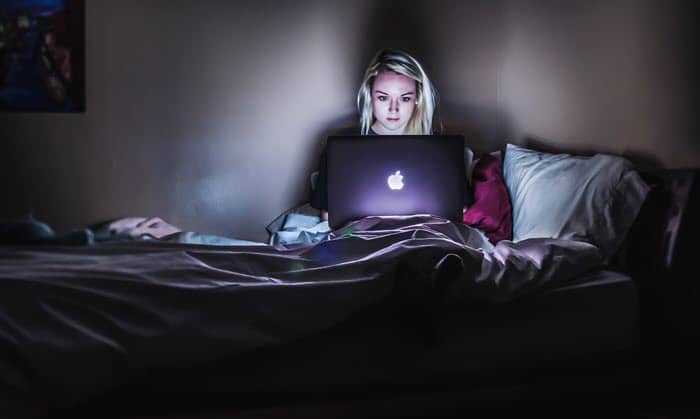 There are hundreds of cases where past statements made by politicians were used by their opponents for defaming and ending their political careers. Similarly, many people have lost their jobs after their old posts or tweets resurfaced on social media.
We should always be mindful of what we share online what it may lead to in the future. Remembering that your data always stays online is always the first step.
5 Online Digital Safety Tips
With the rampant news of data breaches and old data resurfacing to haunt their owners, it is important to follow certain strict guidelines while going online. These guidelines may not be a full-proof plan, but they will significantly lessen the chances of a data breach. Here are 5 online digital safety tips for keeping your data safe.
1) Use An Encrypted Network
One of the most essential things that every user must follow is to use an encrypted network. Many users don't take into consideration the repercussions of connecting with public Wi-Fi at cafes or hotels. Public Wi-Fis are unencrypted. Unencrypted networks are vulnerable to cyberattacks.
Cybercriminals can easily hack into your device, stealing all your data, or even eavesdrop on your online activity and spy on your internet traffic. This also includes your payment details, location, and contacts.
This will nullify any privacy you maintained and can lead to massive personal or workplace damage. Basically, your life will be at the hands of the cybercriminal. So, how to always use an encrypted network?
To always use an encrypted network, you must always connect with the internet through a powerful VPN. VPNs are highly effective in protecting one's private information and sensitive data through encryption. Guard your data with a VPN and avoid the risk of cyberattacks.
2) Keep Your Personal Information To Yourself
A big mistake many users make is updating all their personal information online. Your personal information is also a way for cybercriminals to reach you. This can lead to compromised personal identity and even identity theft. Keep your personal information out of your public profile.
Your potential employers only need to know your job qualifications and how to contact you. This way even if someone tries to steal your data and maliciously use it, they will be vastly limited to how they can affect you.
3) Download Only Verified Files
Downloading unverified files online is another big mistake that many average people make. Using torrent sites or other unprotected sites can lead to an immense security threat. Cybercriminals push malware through such files, which will embed in systems and send them all your device activity, and in extreme cases, lead to a complete data failure to sabotage your system.
Make sure you download only from verified websites and the downloaded file is checked with a powerful antivirus before you use or install it on your PC. Especially exempt from installing suspicious apps from unknown web stores.
4) Do Not Shop From Unsecure Sites
One major mistake many make is shopping from unsecured sites. Before your give anyone your credit card details, you must be sure that it is safe to do so. Cybercriminals are waiting with open hands to get your credit card details.
The first thing you must check is whether the website URL has HTTP or HTTPS. The HTTP protocol is unsecured, while HTTPS is secured. Even if the website is using HTTPS, you still must make sure that it is a legit shopping website. Checking online for reviews regarding that website is a good first step.
5) Think Before Posting Or Sharing Anything Online
Do not simply post anything without putting thought behind it. What you may think is fun right now may be looked down upon in the future. Think before sharing or posting anything, even memes. Many people have lost their jobs and had their careers finished over past statements that they may even disagree with now. Think before you share or post anything online. Remember that it will stay forever in the digital space.
Wrapping Up
Keeping your data safe is of paramount importance. Cyberattacks leading to data theft or even identity theft can end careers in an instant. Follow the above tips and keep your data safe. If you have any questions regarding this topic, ask them in the comment section below.