Microsoft has recently updated MS Paint version 11.2304.17.0 for Windows 11.
This latest version is rolled out to Windows Insiders in the Canary and Dev Channels with Zoom improvements and dark mode.
Getting excited to know the details? Go through this article to know how to enable dark mode in Paint and what new features this new rollout offers.
Also Read: How to edit text in Paint 3D.
Lucrative Features In The Latest Update For MS Paint
With this new update, MS Paint will default to adapt to the system theme preferences, but you can change it from settings.
The update includes new improvements and changes that the paint users will enjoy.
This new rollout has many improvements in Zoom control and flexibility over the view of the content.
You will get the classic press still available in the latest version, but you can now zoom in and zoom out with much finer granularity increments on the slider.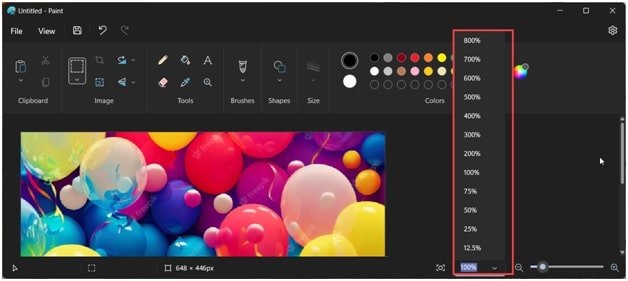 You can also set a custom zoom value for a preferred precision.
A fit-to-screen option has been introduced to optimize Zoom to match your Window's size.
A new image Properties feature is added to this new Paint version to match your Windows 11 style.

Improved access key & keyboard shortcut support has also been introduced for improved productivity and accessibility with the keyboard.
How Can I Get The Dark Mode In MS Paint?
If you cannot wait until Microsoft releases the new Paint update for all users, here is how to get the update manually. Follow these steps:
But as this is obtained from a third-party source, you may receive a warning message.
You can ignore that and proceed. I have personally downloaded the package on my PC and tested it before offering the link to you.
Once you have downloaded the New Paint v11.2304.17.0 .msixbundle from the above link, open it.
From the open window, click the Update button, and wait until Paint updates itself to this version.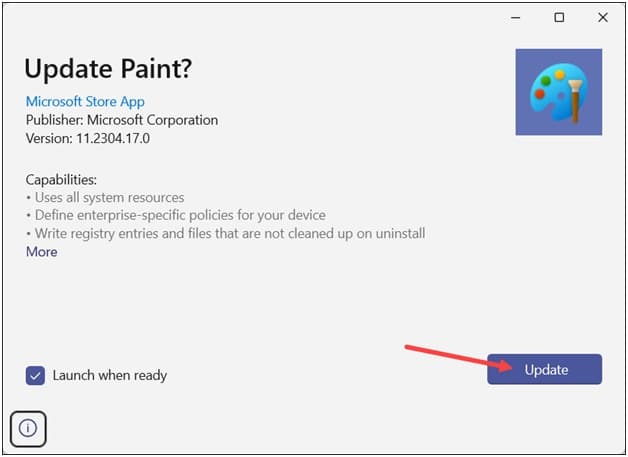 Next, open MS Paint, and if your PC's theme is dark, the Paint will load in Dark Mode automatically.
How Can I Manually Enable Dark Theme N MS Paint On Windows 11?
You can also manually enable the new dark theme on Paint. To do that, follow these steps:
Open Paint and click on the Gear icon from the upper right corner of the Paint window. In the normal Paint version, you will not get this option.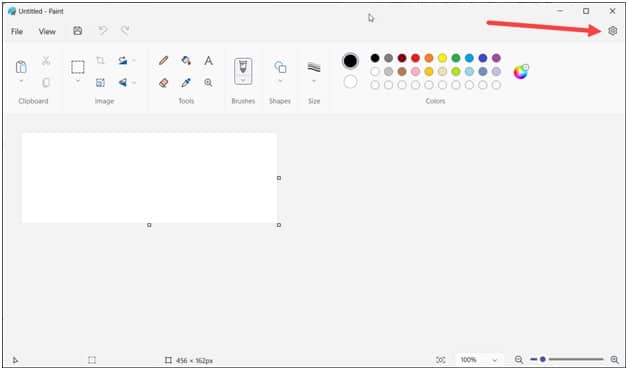 From the Appearance tab, click on the Dark option under the App theme, as shown in the image below.

Now whenever you open Paint, you will see it is loading in a Dark theme. You can also change from Dark Theme to light if you wish.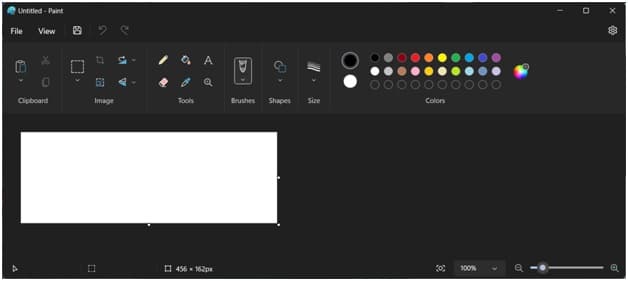 Frequently Asked Questions [FAQs]
Here are commonly asked questions by the users who are keen to enable dark mode on Paint:
What is the Google version of MS Paint?
The Google version of MS Paint is PaintZ. It is designed to be easy & fast to use. It provides full online support, and there is no Flash Player required.
Where is MS Paint on Windows 7?
To find MS Paint on Windows 7, click on the Start button. Then go to All Programs > Accessories > Paint.
Who discovered MS Paint?
The first version of Paint, Windows Paint, was programmed by Dam McCabe.
Wrap Up
Let us know about your experience of exploring this new Paint update and enabling dark mode.
Stay tuned with us for more new tech and game-related posts!