Antiviruses are very important for your PC. Without them, your computer is vulnerable to malware and viruses. Avast is one of the most used antiviruses and it is great at its job. But even though Avast is popular, users have some problems with it.
One of the biggest problems that the Avast users face is the Avast browser that comes for free when you download Avast. In this article, we have explained what Avast browser is and how to stop Avast browser from opening.
We have shown a VIDEO walk through at the end of the post for easy solution.
What Is Avast Browser?
Avast browser is a privacy and security-focused, Chromium-based internet browser that comes bundled with the Avast antivirus. It does have various useful features like Adblock, anti-phishing, anti-tracking, HTTPS encryption, password manager, privacy cleaner, flash blocker, hack check, webcam guard, anti-fingerprinting, etc.
These features sound good, so why the users want to turn off Avast browser? It's mostly because most users don't even know how the browser was installed on their PC in the first place.
The Avast browser is bundled with the Avast antivirus. During the installation of Avast antivirus, the users can decide if they want to install the Avast browser or not. This option, however, is already enabled and is quite unnoticeable unless you are searching for it.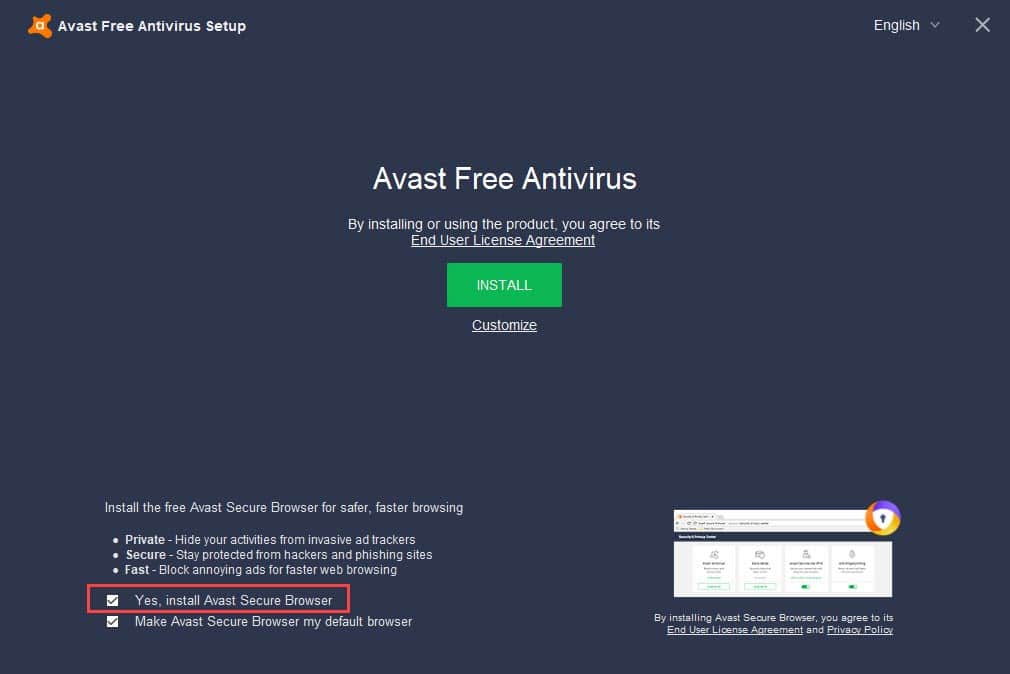 It's a clever marketing tactic by Avast that definitely doesn't go well with the users. Another reason that users want to disable Avast browser is that it automatically sends usage statistics to Avast servers. This feature can be disabled but the app should ask before doing it in the first place.
Other than that, the Avast browser is basically like Google Chrome as it is based on Chromium engine. One can use it if they want if they don't have issues with the above-discussed issues. But there is no point to use if you already use Google Chrome.
Also, you may also like to read this article on what to do when Google Chrome won't open.
How To Stop Avast Browser From Opening?
Now coming to the important question, "How to delete Avast Browser?". You can stop and uninstall the Avast browser by following the instructions given below.
1) Stop Opening Automatically At Startup
This feature in Avast browser is particularly annoying. It opens the Avast browser automatically when your computer boots into the desktop. To disable this feature follow the steps given below:
Open Avast browser and type secure://settings/ in the address bar and press Enter.
The Settings page of the Avast browser will open on your screen.
Scroll down and locate the On startup section.
Turn Off the Launch Avast Secure Browser Automatically when your computer starts toggle.
You can also disable the Always check to see if Avast Secure Browser is the default browser on startup toggle, which is also another annoying feature.
Close the Avast browser.
Now, this will turn off Avast browser from opening at startup.
2) Delete Avast Browser
Deleting Avast browser is pretty simple, as you don't need to delete Avast antivirus to delete the browser, the browser can be deleted separately. To uninstall Avast browser follow the steps given below:
Open the Run utility by pressing the Windows + R keys.
Type appwiz.cpl and press Enter to open the Programs and Features panel.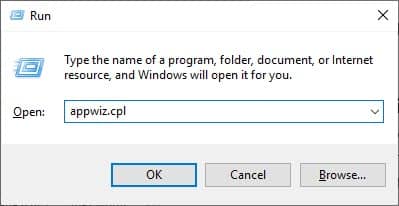 Locate the Avast Security Browser and right-click on it.
Select the Uninstall option. Follow the instructions on your screen to complete the uninstallation process.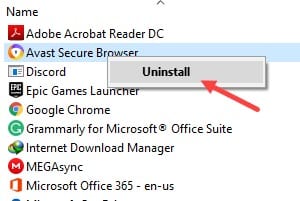 Now, you know how to delete Avast browser.
Wrapping Up
So, there you have it. Now you know how to stop Avast browser from opening. Follow the above methods carefully and you will be able to do it easily. Leave your comments below sharing your views on this article.