Are you running a blog? Looking for some proven strategies to amp up your website's rank on Google? If so, you're on the right page. We've put together the 6 best strategies that can help you get ahead of the game.
Well-Written Content
If you want to know how to get a higher rank, writing high-quality content is the first step to getting there. Therefore, work on the quality of your content first. Ask yourself some basic questions such as:
Does my content have a unique angle?
Is it easily readable?
Does it have a niche?
Is it relatable to the targeted audience?
Does it sound engaging?
Reflecting on these questions will help you realize how well-written your content is. You may also ask your friends and family to read your articles and share their feedback. Remember a well-written content depends on how easily readable it is and how much real value it offers to the reader.
Even if you manage to get the user to click on your link but fail to stay on your page, there is no point. Your content must be engaging enough to hook the reader and want them to check other posts on your webpage. Here are a few things that you can do to make it attractive and increase readability:
Add bullet points.
Write short sentences.
Avoid passive voice.
Add questions.
Add subheadings.
Keep the paragraph short.
Don't forget to use transition words.
Use keywords naturally in a sentence. Don't try to stuff your content with keywords.
Whether you want students to buy cheap essays from your website or want the readers to get valuable information, you need to incorporate the elements mentioned above. After all, organic traffic is what you need to expand your footprints online.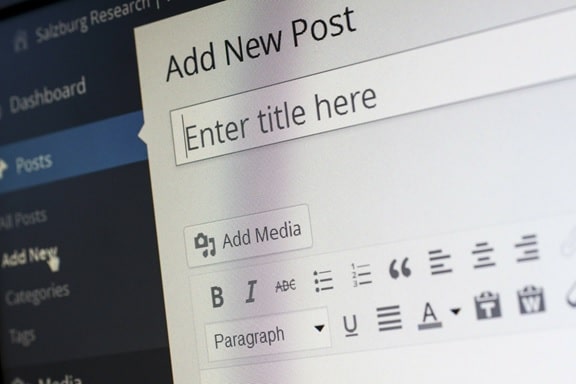 Promote Your Blog on Social Media
One of the best ways to increase traffic to your blog is to promote it on various social media platforms. Wondering why? Well, usage of social media is one of the most popular activities online. Over 3.6 billion people around the world will be using social media in 2020. This number is expected to increase to nearly 4.4 billion by 2025.
Thereby, using it to promote your website could be an innovative strategy to increase blog rank. So, it is essential to create a separate account for your blog on different platforms. You may link it with your account, but having an individual ID for your blog account gives a professional feel.
Besides, you can also use paid promotion to make your accounts and website visible to more people on social media. Initially, you may have to struggle to get enough followers and leads. But, consistency is the key.
You need to be active on social media and engage with your followers and other bloggers. Building an online rapport will help you get more attention and visitors. In short, social media can prove to be a great tool when it comes to promotion.
Write Better Titles
Believe it or not, titles play a huge role in alluring the users to click on your link. Here are a few things that you need to keep in mind when creating a title for your post:
Add an interesting adjective such as intelligent ways, easy steps, best tips, etc.
Add a digit such as 5 clever ways, 7 easy steps, 3 best tips, etc.
Keep it short such as 5 intelligent ways to increase your online visibility.
Include the primary keyword.
Incorporating the tips mentioned above in your title is sure to make your title interesting and clickable. When a user searches for a particular keyphrase, several results show up on the page.
The user, however, clicks on the link that seems the most relevant and informative. Thus, it is crucial to create a title that is relevant to the content yet appealing enough. Besides, using your primary keyword in the title will help the reader decide what they are looking for.
Refresh Old Content
When you keep posting new content regularly, it is customary to ignore the old content. But statistics and research reveal that Google prefers to put up-to-date pages on top results. This is why it is essential to keep refreshing your old posts.
For instance, if your title is "7 best android apps to use in 2020", it wouldn't be relevant in 2021 or the coming years. So you may have to update it to 2021 or publish a new post and add an internal link.
Moreover, if you have published something about Bitcoin, you may have to refresh and update the information to keep the post relevant. This is one crucial step to increase blog traffic because people are interested in only up-to-date information.
Therefore, if some of your posts have good views, ensure you keep them refreshed so that it keeps appearing in the search results. Moreover, if you have book reports online, a list of gift or book suggestions, or something similar on your website, you need to keep updating them.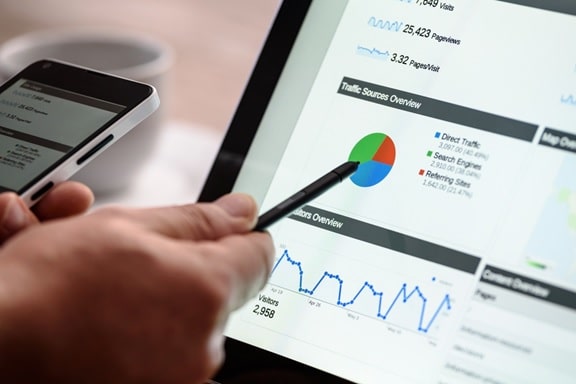 Add Subtitles to Videos
If your blog has embedded videos, ensure it includes subtitles. They make the videos easily accessible to a larger audience. Not only this, but they also help boost engagement and SEO for bloggers and other content creators.
All in all, subtitles help increase the depth of your video's keywords. Consequently, your content gets indexed even by key phrases or words that aren't in the titles, t, tags, or descriptions.
Generate Backlinks
If you want your blog to be a high-traffic blog, backlinks can help you achieve that goal. Also known as incoming links or inbound links, these links are from one site to another. Google employs inbound links as a ranking signal. So put, when your website is linked to another, it shows your content is noteworthy.
Thereby, creating high-quality backlinks on a popular website can get traffic to your blog and increase your website's visibility. Therefore, these links play a crucial role in the search engine algorithm and the overall growth of your page.
For instance, you are a blogger, and you wrote an interesting post about a much-hyped cricket match. Then, another blogger links your article in her article when sharing their article on their popular online magazine website. This is what creates a backlink to your page.
Since the online magazine has a broad reach, many other websites will also link to the article on that page. As a result, it will amplify the authority of that online magazine. Your writing, in turn, will also get a valuable backlink.
In short, making your web page a high-traffic page is no rocket science. All it needs is the right strategies and consistency. Now that you're aware of 6 proven strategies, ensure you follow them consistently and see your blog is reaching new levels.
Wrapping Up
So, there you have it. Now you know 6 proven strategies to increase your blog rank. If you have any questions regarding this topic, ask us in the comment section.