CRM is a modern tool that businesses use to interact with customers. Short for customer relationship management, it helps companies to improve customer service by collecting the right customer data, analyzing the data, and presenting the information for improving business interactions.
Companies that are interested in improving customer engagements must therefore integrate CRM software. But what is CRM? As we already mentioned, CRM stands for customer relationship management. However, the term is essentially used to refer to the CRM system.  Creatio CRM is used by businesses to synchronize, organize and automate business processes.
CRM supports sales, customer service, marketing campaigns, and technical support. In this article, we will focus on the types of businesses using CRM and how they benefit from the system.
Businesses That Use CRM
Manufacturing
CRM delivers several solutions to power the success of manufacturing. For example, large OEMs will put more focus on renewable energy. As a result, there will be much more contracts to monitor. In this category, CRM acts as a tool for collaboration between marketing, support, sales, and engineering.
Besides, manufacturers also want to form close relationships with distributors and dealers. However, keeping this relationship becomes cumbersome as the network grows. Manufacturers, therefore, need good CRM software for the company to organize data and streamline quote-to-order processes effectively.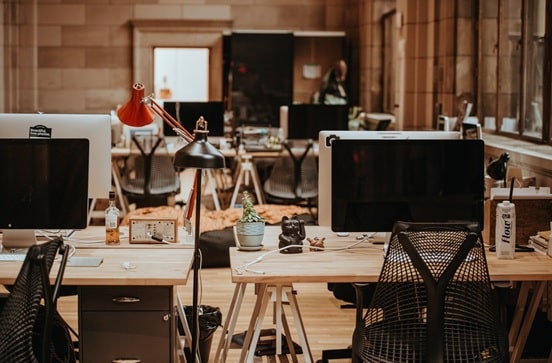 Also, manufacturing businesses benefit more when they integrate with other systems. For instance, when enterprise resource planning integrates with CRM, coordinating sales processes and workflow between departments becomes easier.
Manufacturers can therefore leverage CRM to carry out pull-production that effectively aligns inventory and production in line with market demands. This kind of targeting helps manufacturing companies save money and cut wastes.
B2B Businesses
Business-to-business companies are known to undergo very complicated sales cycles. B2B customers are generally businesses with complex needs and processes. They usually tend to seek expensive and customized products and services. Sales cycles, therefore, become longer, more business interactions occur, and more attention is given to customer service.
CRM simplifies B2B transactions, tracks leads and customers with the data management tools. In addition, there is increased adoption of AI and predictive analytics that help managers to determine actions as well as optical design methods for client approach and management.
In addition, CRM automates sales processes to speed up transactions without compromising the quality of data.
Professional Services
In professional companies, the relationship with colleagues and clients is very vital. This is because long-standing relationships can be used as sales drivers. This may be done through positive reviews or just offering business referrals. With these functionalities, CRM comes in to support the integration.
Benefits Of CRM To The Business
Better Customer Service
CRM gathers and stores customer contacts and other relevant information. This information is made available to employees so that they can offer a better customer experience. This improves customer satisfaction and sales.
Recycle The Blueprint
Many businesses struggle to become innovative by trying to begin processes from scratch. CRM, however, helps companies to leverage business processes that work best and retain them for sustained consistency. The cost of inventing new opportunities with new management system is therefore brought down.
For instance, CRM will analyze your campaigns and help you make the right decision on what works best. You can then duplicate successful campaigns over and over for better results.
Customer Retention
Businesses use the information provided by CRM to improve service and encourage repeat business. The CRM offers automatic ticketing, behavior tracking, customer support automation, among other services, to help you identify and address problems quickly.
Focused Targeting
Targeting the right customers in your marketing campaigns helps to increase lead conversion. As many businesses go online and the competition stiffens, you need a solution that helps you send clear messages to potential clients only.
Many businesses are yet to discover how CRM innovation helps businesses to target only the right customers. CRM does just that by sifting through your leads and targeting only those who are more likely to buy. Besides, the CRM collects and stores relevant customer information such as their past buying trends, preferences, and behavior. This kind of information helps business managers to make an informed decision for improving customer experience and satisfaction.
Segmentation
It is good practice for marketers to monitor market trends before offering commodities for sale. The monitoring results should be segmented in terms of age classifications, job roles, company size, job roles, etc. Other trends such as personal likes and dislikes, recent activities, and emails opened can also be used. CRM in business helps by collecting this information and segmenting customers based on the responses for improved targeting.