Regarding popular sandbox video games, Minecraft and Roblox are the two that are a cut above the rest.
These two games might look similar at first glance, but in spite of sharing a lot of commonalities, they appear to be drastically different.
Roblox and Minecraft have merits and demerits, making them worthwhile experiences for all gamers.
Go through the article in detail to get a clear idea about both games.
What is Minecraft?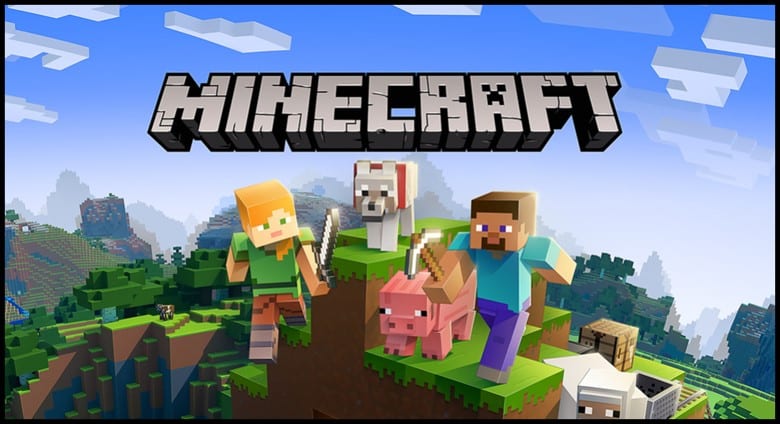 Minecraft is a sandbox game with no definite storyline to complete.
You can build or explore freely in the start itself and even start construction by manipulating the blocks.
In this game, players can manipulate by traveling, adding blocks, or removing them.
Toolsets are used to build houses or mines in the mountains.
Interaction with various players and exploring the different environments is very much possible in this game.
The Minecraft worlds are infinitely generated, each seed being unique.
What Is Roblox?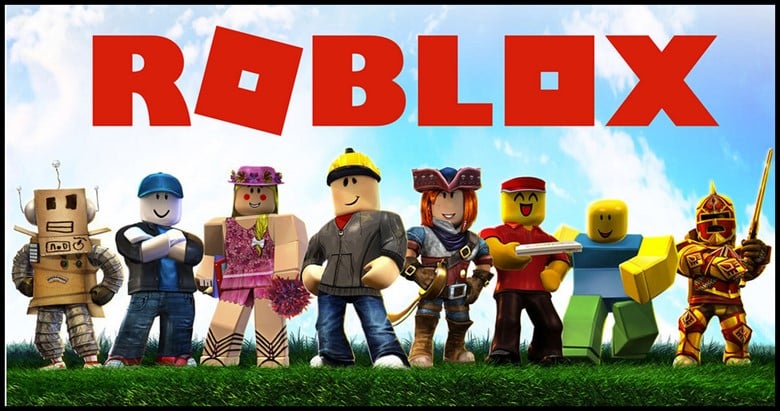 Roblox is a collection of games that are actually built on the Roblox platform.
Here, the players need to create their own character and choose a specific game that they want to play with that character.
The players have the liberty to create communities and develop their own ideas, and they can travel and interact with other things in the world.
Not only is there an opportunity for the players to create and experience their own, they can also watch other players enjoying that game too.
The characters of this game resemble a cool LEGO design.
You will always have things to explore in Roblox because new games are constantly added to the interface.
Similarities Between Minecraft And Roblox
The similarities between both the games are summed up below:
Both games use the sandbox concept, and the players create their own path through the games.
Both use a distinctive graphic style, making them easy to recognize among the other games.
These games offer no restrictions, and the players are free to explore the game world at the beginning of the game itself.
They allow the players to imagine and recreate their own virtual world without any restrictions.
These two games allow children and young members to be a part of it.
There is also no pre-determined storyline for both games since they are virtually limitless in their exploration.
How Are Roblox And Minecraft Different From Each Other?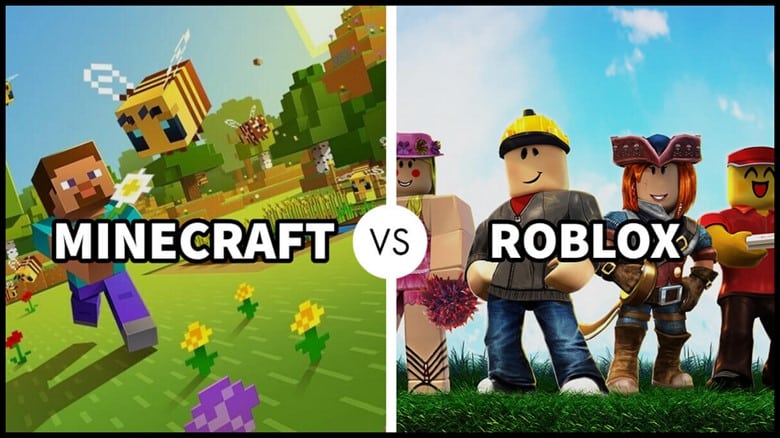 Gameplay
When it comes to gameplay, both Roblox and Minecraft are different.
Minecraft is best when played solo, while Roblox has multiple options along with a wide variety of mini-games inside it.
In Minecraft, players' interaction is minimal (unless the player wants to play multiplayer) and is best when played solo.
Roblox is a complete gaming engine that offers a wide variety of games with multiple players.
Minecraft is created by developers and content creators, whereas in the case of Roblox, the gaming community creates new gaming modules every day.
In Roblox, new content is developed continuously, but the game's quality and mode differ.
Pricing
Price plays an important role in the case of comparison.
The original Java edition of Minecraft for Mac and Windows costs $26.95, while the Bedrock Edition for mobile costs around $6.99, and for consoles, it is $19.99.
The subsequent upgrades of Minecraft are free. Hence, users can enjoy the game for an indefinite period of time.
The premium subscription for Roblox costs between $4.99 and $19.99 a month.
But it offers a free version on all devices for the users to try out the game first.
Parental Control
The parental control of Roblox isn't very effective, whereas Minecraft is safer for kids.
It is difficult to govern players who play Roblox due to their diversityn in games.
Structure
Minecraft is actually a self-contained game, whereas Roblox gives access to other games.
Minecraft is much more predictable in terms of content, whereas the players of Roblox get a different experience right from the start of the game.
Popularity
Minecraft was at its peak when it came to popularity in mid-2010.
But Roblox didn't have the popularity of Minecraft even though it's not much older.
The younger generation shows more eagerness when it comes to Roblox in comparison to Minecraft.
Minecraft And Roblox Create Mods Differently
The players of Roblox create new mods, which in turn gives the user more freedom to express their creativity inside the game itself.
Minecraft mods are designed by the creator of Minecraft itself, ensuring the user won't suffer due to poorly crafted ideas.
Frequently Asked Questions (FAQs)
Is Minecraft A Roblox Copy?
No, Roblox was released in 2006, and Minecraft was released in 2011. Minecraft is completely different from Roblox in terms of gameplay, so no it is not a copy of Roblox.
Is Minecraft Good For Kids?
Minecraft is generally recommended for kids of 8 years and above.
This, in turn, helps the kids to imagine, create, and hunt and also gives them ample opportunities to think out of the box.
What Does Roblox Do If The Child Is Under 13 Years?
If the child is under 13 years of age, then Roblox will automatically place the child on a restricted chat system.
Wrapping Up
Both these sandbox games give you a lot of freedom when it comes to creativity and is also great for exercising critical thinking and problem-solving.
Get in touch with us in the comment section below for further doubts or queries.