Microsoft Teams is making a move to spice up the virtual workspace by adding some classic games, competitions, and puzzles.
Game for Work is the new app from Teams that is developed to facilitate team bonding and engage remote co-workers during conference calls and online meetings.
Plenty of casual titles are available, like Microsoft Solitaire, Microsoft Minesweeper, Espionage, Microsoft Teams Trivia, and so on.
Also read: How To Attach A Document During Microsoft Teams Meeting
What's So Cool About Playing Games During Work?
Playing games with co-workers has the powerful ability to break ice, foster relationships, and boost collaboration.
It's proven that playing games can solve mutual problems, builds a sense of community, improves the amount of effort generated, brings new ideas, and improves productivity.
Games are the easiest way to gain and build trust among co-workers.
Building relationships is the greatest challenge for remote workers.
Co-workers who seldom communicate with each other can come closer to playing games together.
These Microsoft Teams games are like brain teasers to boost friendly competitions and infuse levity into the monotonous work schedule.
Explore Microsoft Teams Games To Build Work Connections
Microsoft Teams games are easy to play, interactive, and available in multiplayer versions. It can include from 2 to 250 workers at a time!.
Each game emphasizes a different element of team building and cooperation.
Jill Braff, the General Manager of Integrations and Casual Games, Microsoft declared —
"Games promote creativity, collaboration, and communication in powerful and unique ways, and we can't wait to see how the Games for Work app on Microsoft Teams inspires productivity and helps foster connections in the workplace."
Some Teams titles include leaderboards that help in comparison with the co-workers.
So, there is nothing harmful in friendly competition, right? Players can go head-to-head in Minesweeper, Solitaire, and other games.
Microsoft Teams Icebreaking Games & Activities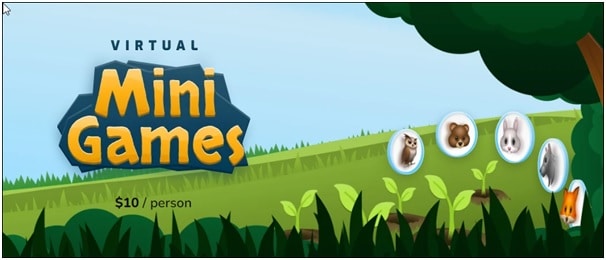 MS Teams icebreaking activities are some virtual exercises that are a quick and fun way to learn.
So, you can kick of the boring meetings and start them with these types of gaming activities like Ice-Shaker, Virtual Water Cooler or Social Shuffle.
Microsoft Teams icebreaker games can help co-workers meet each other in a fun and friendly way and integrate the newbie into the company culture more quickly.
Team Hint, Mini Games, and Pictionary are some of the MS Teams ice-breaking games.
Unique Games

Instead of playing generic games, you can try these kinds of common games with a unique twist.
Drag Queen Bingo, Horse Racing or Fiesta in Barcelona are some unique games that you can enjoy with your colleagues.
Scavenger Hunts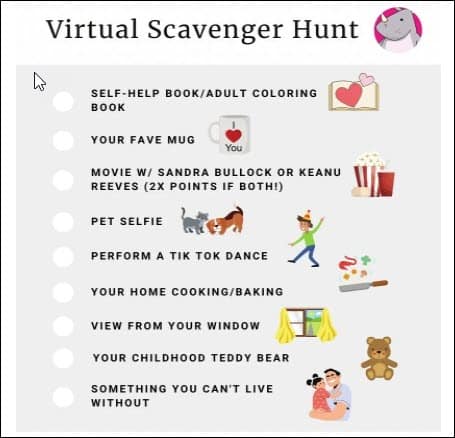 Scavenger hunts engage workers in a healthy competition to find easter eggs and other objects on other interfaces or on a site.
These games connect the co-workers and challenge them to hint for items, clues, or objects in virtual space.
Wild Goose chase, Scavenger Hunt App and Scavenger Hunt Through Italy are some of my favorites.
Virtual Trivia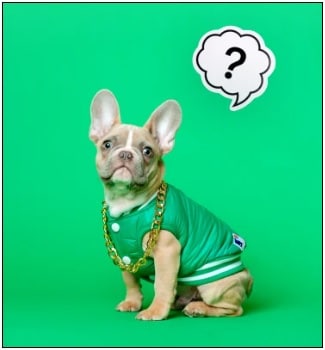 Virtual Trivia are like quiz contests that can be played both in large and small groups.
So, enjoy the quiz style activities with International Trivia, Guess Who, Trivia Time Machine to encourage good vibes amongst each other.
Virtual Tours
This is one of my favorite MS Teams gaming activities where you can take people to virtual places without packing bags and traveling.
When you cannot take a leave a go to places, these games give you a world of relief.
Some of my favorites include – Holiday Festivities, a Trip to India, and a Virtual Tasting Experience. So, immerse in a virtual escape from the monotonous schedule!
Other Social Apps In MS Teams
Along with the Games for Word app, Microsoft Teams has introduced some social apps to boost Team member's relationships and boost productivity.
Kahoot in Microsoft Teams – Kahoot lets you launch a live game for bringing co-workers together and encouraging team learning.
You can assign a challenge directly within the Teams groups and track progress using a leaderboard for some friendly competition. You can use Kahoot in Teams chats or channels.
Polly in Microsoft Teams – Polly is a fun way to raise polls, and run surveys, trivia, and quizzes for live engagements.
This encourages active conversations and candid responses in mind activities. Polly can be used in Teams channels, chats or meetings.
Frequently Asked Questions [FAQs]
What are the free Microsoft Teams Games?
Several games like Microsoft Teams Bingo, Espionage, Just a Darn fun event, Microsoft Teams Trivia, Guess Who, and Scavenger Hunts are absolutely free in Teams.
What cool things can I do in MS Teams?
You can enjoy individual and group chats, contact search, conversation search, access control activity feed, assistant bots, channel-based working, customizable alerts, multi-factor authentication, and much more in Teams.
What are the Teams games for remote employees?
Ice-breaker, video Charades, Donut for Slack, Time Traveller, and Pitch me are some of the games that are best for remote employees.
Related: Making Microsoft Teams Stay Green Or Active ALL THE TIME
Closing Up
So, that's all! Build a team in a more fun way with the Microsoft Teams games.
Contact us in the comments section provided below for more information and queries.