Data security has become a huge concern for employers since many people have started working remotely and not using their office's internal server. Employees and companies must work together to make security a priority. They should understand how to keep the data safe while employees are working from home. Here are a few ways that can help you: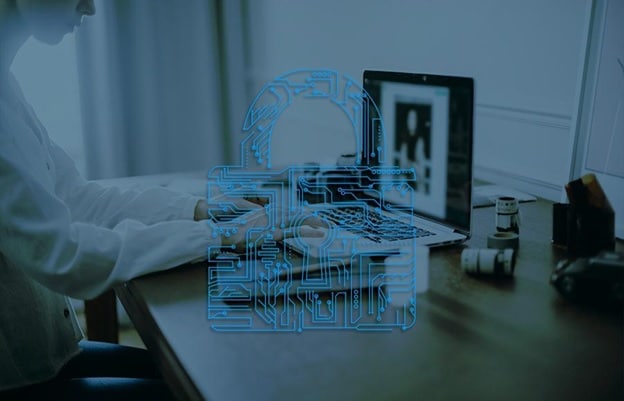 Ensure all Internet Connections Are Secure
Unsecured Wi-Fi networks are one of the most common ways that make your company exposed to data security breaches. Employees often feel comfortable going out to a cafe sipping coffee while working with other remote workers. They use free public Wi-Fi located there that is not secure.
Using a tool like VPN (Virtual Private Network) is the easiest solution to help your employees. When they sign in to any public Wi-Fi network, the fastest VPN service will encrypt the internet traffic, keeping an eye for any signs of infection. It will allow them to work from wherever they want while ensuring a safe connection.
Rely on Two-Factor Authentication
Two-factor authentication (2FA) plays a vital role in data security management. It confirms the user's identity by first verifying the username password and then asking to enter a PIN that was sent to their cell phone.
There are cases that cybercriminals steal your password, but with 2FA, the chances of them knowing a PIN is unlikely. It acts as an extra layer of security. Companies can also have added verification steps like fingerprint, voice, or retina recognition. It is undoubtedly expensive and complex, but you can decide this based on your organization's security needs.
Establish a Cybersecurity Policy
A company must make a data security policy and should make every employee aware of it. Many employees already know about data security, but some might not be aware of it. It is something that they should be concerned about at both personal and professional levels.
Employees often assume that since they are not operating at an upper level of the company hierarchy, they will not have to worry about data security. Thus, it is important to educate everyone about their role in it. A cybersecurity policy will help your organization by making sure that all the employees follow the protocols and guidelines given in the policy. When they sign it, they will make sure that they follow all the policies that will support cybersecurity.
Use Encryption Software
It is yet another way for companies and remote workers to protect themselves. If anyone's device is lost or stolen and falls into the wrong hands, it may expose the company to data breaches and vulnerabilities. An encryption software ensures that the company's data is protected by barring access from any unauthorized users of those devices.
Moreover, companies should make sure that the programs their employees use for emails, chattings, or applications have end-to-end encryption.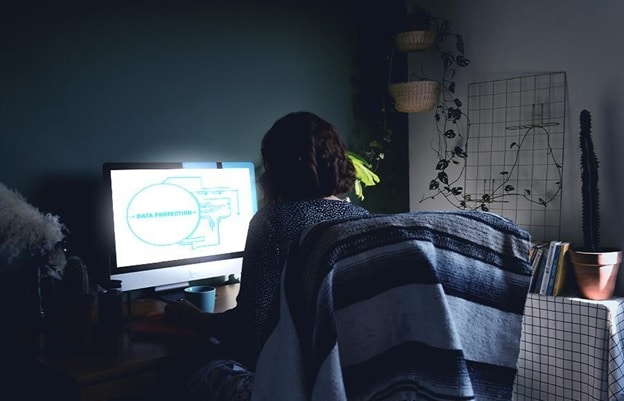 Use Strong Passwords
It is an easy way to increase the protection of your organization's data. Employees should try using complex passwords that are difficult to identify and remember. It should be a mix of characters, numbers, and special characters. They should also ensure that they do not use the same password from device to device and program to program.
Passwords managers are available in the market that randomly generates passwords and store them safely for you. It will make things easiest for employees as they will not have to remember all of their different passwords for different programs, and the devices will also remain uncompromised and secure in this way.
Wrapping Up
So, there you have it. Now you know how small businesses should protect data when working remotely. If you have any questions related to this topic, ask them in the comment section below.