Recently many users have complained that they have got locked out from their PSN account.
If you have attempted many times and yet could not unlock your PSN account, then read through this article and know what to do.
Why Is My PSN Account Locked?
The PSN account can get locked because of various reasons.
Tried To Log In Too Many Times: If you have tried to log in too many times to your PSN account with the wrong account credentials, then Sony may block your account.
Wrong Log-In Details: If you have entered the wrong email address or forgot your password and entered the wrong one, then this can be the reason why your PlayStation account is locked.
Logged In From Multiple Devices: Your PSN account can also be locked if you have tried to sign in from too many devices.
If you do so, you can have a problem signing in.
Your Account Is Hacked: Unfortunately, your PSN account can also get hacked. This can be the reason why you cannot sign in to your account.
How To Fix When Locked Out Of PS4 Account?
Follow The Methods provided below when PlayStation is locked out of the account and unlock it.
1) Check Your Account Details
Make sure the account credentials you are typing to log into the PSN account are correct.
Double-check the spelling, letter case, email, address, and password and ensure they are correct.
If you find everything is OK, then you can reset your password.
2) Reset Your Password
You can reset the password and check if this can unlock your PSN account.
To change the PSN password, follow the steps given below:
Click here to visit the PSN official site.
Click on the sign-in button.

Next click on the Trouble signing in option.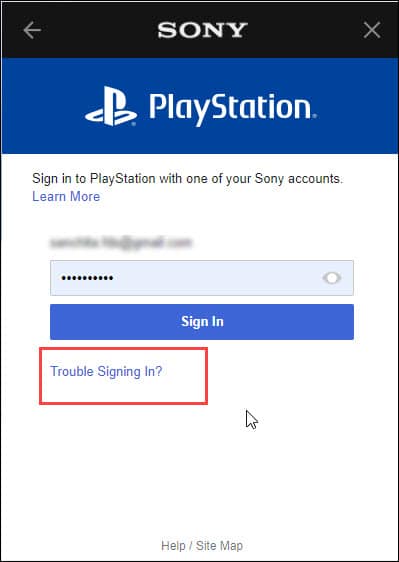 Then click on the Reset your password option.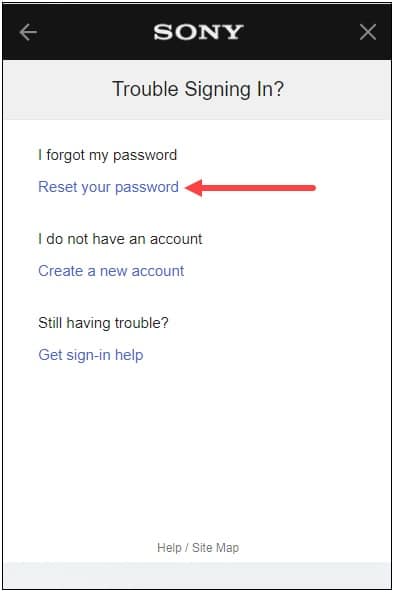 You will be sent a link to reset your password via email. So click on the Send Email button to confirm.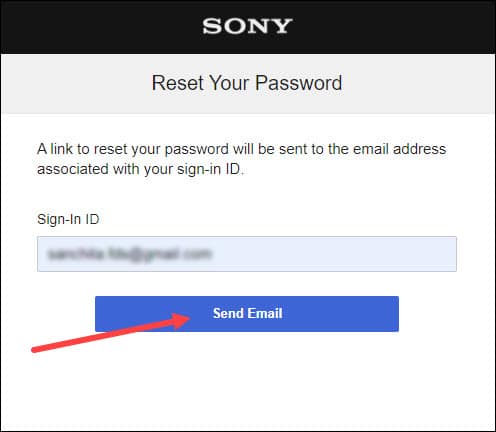 Open your mail and click on the Change password button.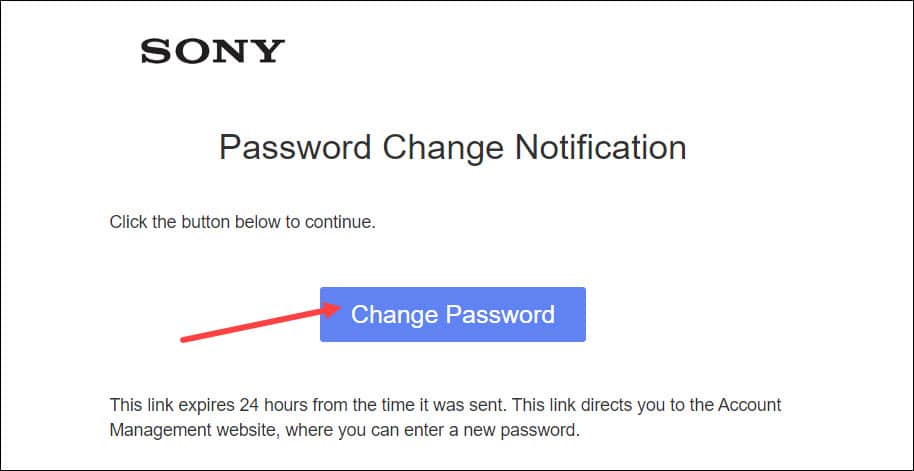 Select the method to verify your account and follow the onscreen instructions given.
Create and new password and try signing in with that. If you still cannot sign in.
3) Create A New Account
You can create a new account and enter another region. But this way, you will not be able to use the PS Store credit from your previous account in the new account.
The process of creating a new account is simple. Here is how to do so:
Visit Sony Entertainment's Official Website and click on the Create button.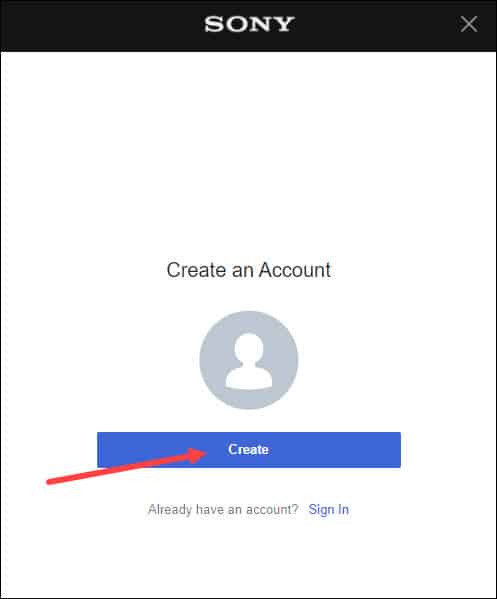 Select a location and select a language you prefer.
Then click on the Next button to continue.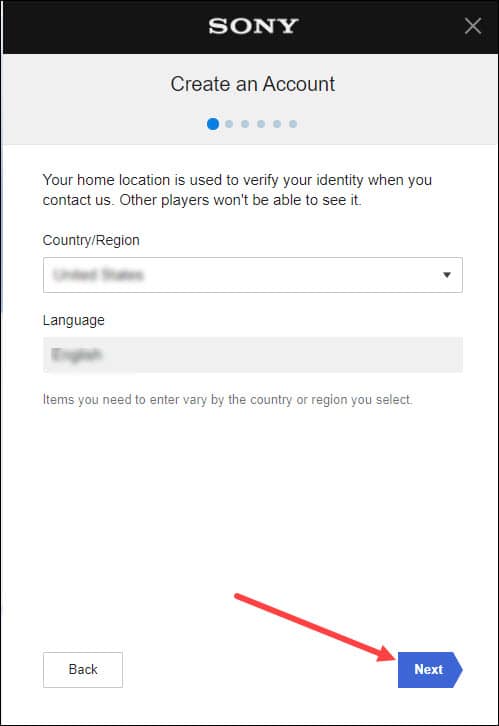 Input your email, create a password, confirm it and then click on the Next button.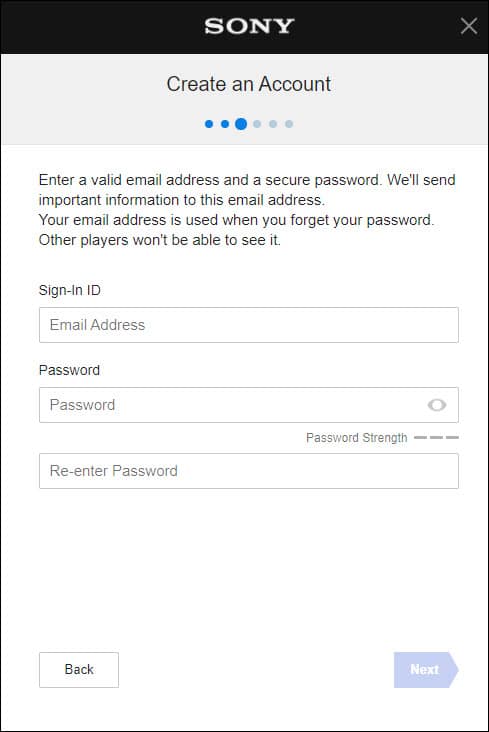 Enter your Date of birth and then click on the Next button.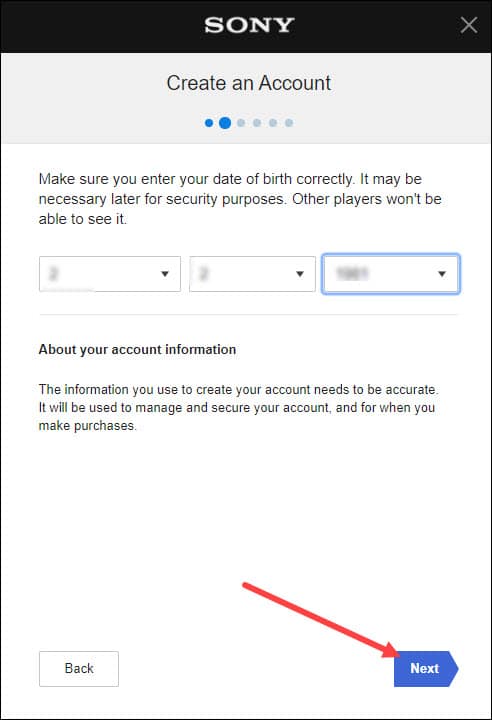 Enter a proper email address and set a strong password. Then click on Next.
Verify your account and after completing the verification, choose your City, State, or province and input your postal Code. Then click on the Next button.
Fill up the profile details and again click on the Next button.
From the next page, configure the notification settings and click on Agree and Create Account option. You can now log in to the PSN account with the new account details.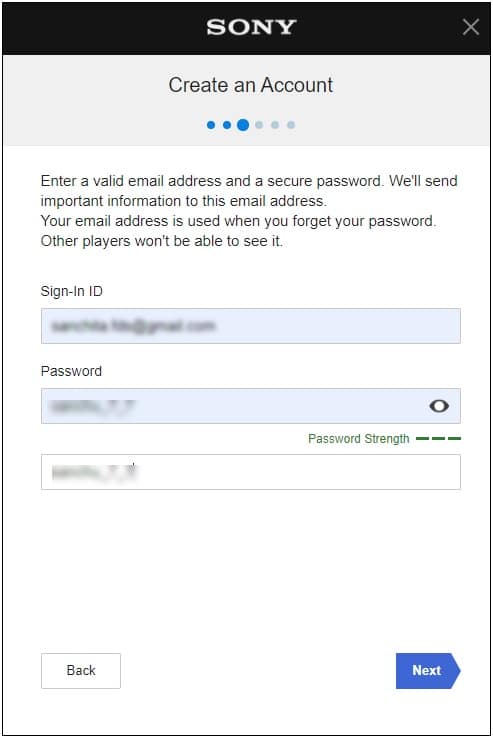 Next, select your current location, State, give the Postal code and click on the Next button.
Then follow the onscreen instructions and fill in the details and click on the Next button each time.
After that, Sony will ask you how you'd like to receive information about your new account. Check the boxes and click on Agree and Create Account options.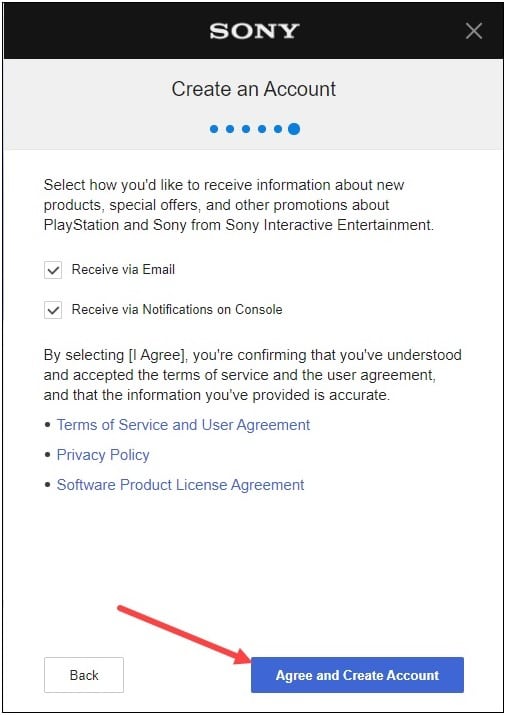 Now you will see the "The account was successfully created" message. Click on the OK button after that, and your account will be successfully created.
4) Contact PSN Support
If you do not want to create a new PSN account and continue with your previous account, then you can contact PlayStation support for help.
Visit the PlayStation's official website and contact the Customer support unit.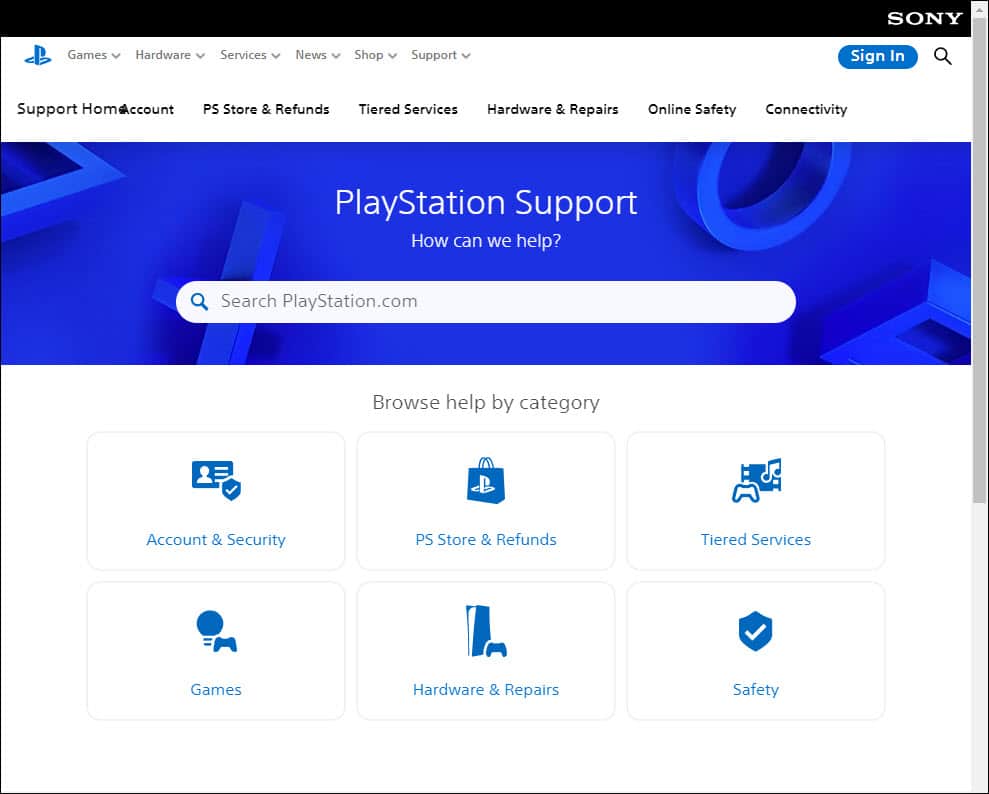 Check if your account has been suspended, banned, or permanently deleted anyway.
How To Prevent PSN Account From Getting Locked?
If you don't want to get locked out from your PSN account again, follow the basic rules we have provided below:
Change your PSN account password at least once a year.
Make sure not to violate any of the PSN Community guidelines.
Do Not ever try to cheat or hack.
Always use the PSN's Two-way verification process to protect your account.
Frequently Asked Questions [FAQs]
Here are some commonly asked questions when their PSN account is locked:
For how long can your PSN account stay locked?
There is no exact time for how long your PSN account can be locked.
After you have attempted a maximum number of attempts, the account will be locked for 120 minutes for security reasons. Then you can re-enter or reset your password.
Can I play a game on a PlayStation if my PSN account is locked?
No, to play games on a PlayStation, you need to have your account up and running.
So, until you get your PSN account unlocked, you cannot play games on the PlayStation.
Final Words
Let us know if the above method worked for you to unlock your PSN account.
For any related queries, ask us in the accounts section provided below.