New technologies are being innovated all of the time and they have many exciting applications for businesses in every industry. Recent innovations include AI powered drones changing the distribution landscape for ecommerce businesses like Amazon and the use of quantum computing to optimize traffic flow and accelerate battery development for car manufacturers to Volkswagen.
One industry where changing technologies are having a big impact is gaming, with better graphics, improved functionality and new gaming experiences being created by new software and hardware innovations. The online gambling sector has utilized these developments to create and improve casino gaming products, such as live casinos and virtual reality (VR) casino games.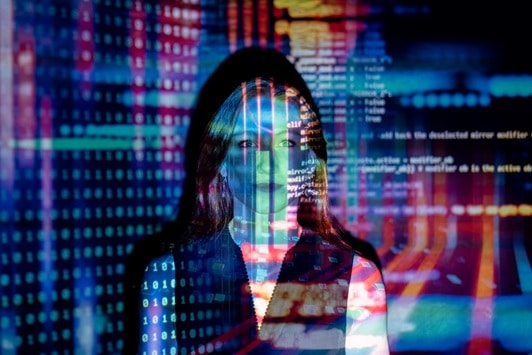 Here are some of the key technological developments that have impacted the casino gaming experience in recent years:
Virtual Reality
The concept of virtual reality was once considered to be nothing more than science fiction, however technological developments have now made it possible for games developers to bring VR to life. This tech creates completely simulated worlds for game players to enjoy, these worlds are so intricately made that they look and feel just like real-life.
To play in a virtual reality casino, gamers need to have a VR headset and find a compatible online gambling platform to play through. As this technology is relatively new, there is not a huge range of platforms available at present, however as demand increases more operators are investing in offering this type of service and the number of VR headset models on the market continues to grow.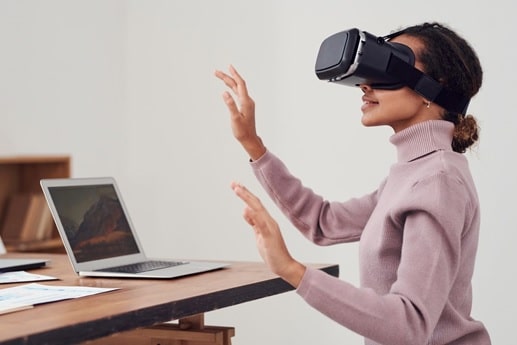 Players who want to play at a VR casino will need to purchase a VR headset.
So, what is it like playing in a virtual reality casino? Players often compare it to the experience they have when visiting an actual bricks and mortar casino venue, as they are able to move around and interact with games and people as they would in real-life.
For example, in a typical online casino you are sometimes able to converse with other players through text-based chat features, however in a VR casino you might have the opportunity to sit in a lounge or at a poker table and chat with other players in real time.
The games are obviously the main feature of these casinos and playing them in VR is even more thrilling. The atmosphere and buzz that players experience in a real casino can be felt whilst wearing the headset and having more visual cues can help in strategic games such as poker.
Besides the VR headset, anyone who wishes to play in a VR casino will also need a high-powered gaming PC in order to achieve optimal performance and enjoy the experience without any glitches.
Improved graphics
You might not realise the full extent to which game graphics have improved until you compare a new game with an older one. Graphics have been developed substantially over the last decade to create much more immersive experiences and this is due to both software developments and the release of improved mobile and computer hardware.
One game that has received a particularly noticeable glow-up is online slots. Part of the appeal of this game is the vibrant graphics, exciting themes and lively animations and sound effects.
When slots first appeared on the internet in the late 1990s they were simple games featuring a machine with a reel and some basic symbols. However, all kinds of themes, including historical periods, famous movies, films, and other pop culture are brought to life with 3D graphics and intricate animation sequences.
It has become increasingly important that games work across different platforms and that casino sites are optimized for all screen sizes given the increased use of mobile and tablet devices for playing games.
The 5G Network
Internet connectivity is also influencing the gambling landscape. While players have been able to access online casinos on their mobiles via WIFI, 3G or more recently 4G connections, recent developments have significantly improved internet speeds and connection reliability.
The 5G network is currently in the process of being rolled out in many countries around the world and because of this mobile casino game developers can have more confidence that their games will run on devices without interruption and can therefore release games with better graphics and animations.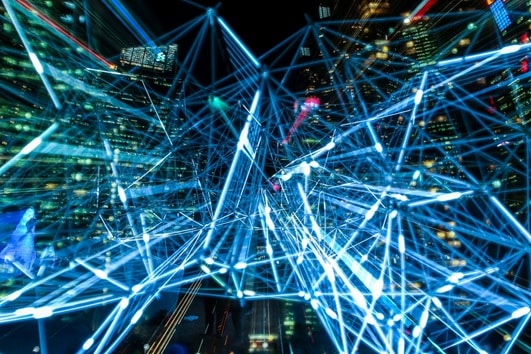 5G will help improve the speed and loading times of online casino games.
Artificial Intelligence
Artificial intelligence has been around for a while, but developers continue to improve and find new applications for it. Online casinos can use AI to collect and analyze useful data about their users, such as their favourite games and features.
This data then enables operators to provide more personalized experiences to their customers. This can be through keeping them updated about relevant new game releases or sending them generous promotional offers.
AI can even be used to detect problematic gambling behaviours and allow operators to provide support and close the accounts of anyone who is identified as being at risk of gambling addiction. This illustrates how technology can improve the safety and regulation of gambling services for users.
Wrapping Up
As technology continues to advance and game developers invest more in creating new types of games, we can expect many more exciting changes to the online gambling landscape and player experience in the future.