Today's technologies are transforming the world and industries around us at an incredible rate. There's medical apps that enable us to order prescription medicine or seek professional advice without leaving home, apps to order your favorite takeout, apps to watch the latest shows and movies and even apps to do laundry. 
There's no denying that the technologies available on portable devices have made a huge difference to the way we live, but one of the industries app technology has impacted the most is the travel sector. Gone are the days when you had to visit a travel agent to book your holiday. Now consumers are in control of their search from beginning to end. In fact, it's indicated that 60% of smartphone users regularly use apps when planning a trip.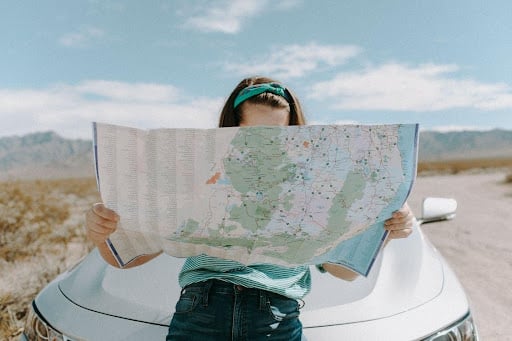 It's clear they've become an essential part of our lives. Below we'll take a look at 8 of the best Android apps to use when you're travelling. 
1) Crackle
When travelling frequently, it's always nice to be able to have the comforts of home with you on the road. Whether you're going away for work or for a vacation, being able to take your favorite tv shows and movies with you can make the experience more enjoyable. 
If you're into uncut and unedited movies, then crackle is the ideal app for you. Powered by Sony, the service is completely free and is supported by the ad model, meaning there is no option to upgrade and ditch the ads. That being said, the service has some great movies that you can download when connected to a nearby Wi-Fi. 
2) Airbnb 
Looking for a more authentic stay than a hotel? Airbnb enables you to find rooms, couches or even entire apartments, depending on what your budget and needs are. There's a huge amount of options to choose from in a wide range of countries and booking is made secure through the app.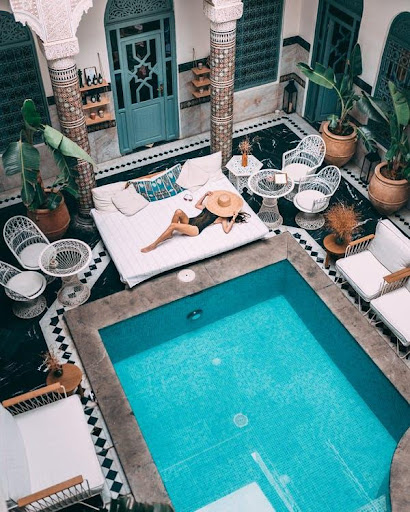 If you're looking for a truly authentic experience, why not stay with a local host? Not only might you get the chance to enjoy their home cooking, you'll also have a friendly tour guide at your disposal. 
Airbnb can also be a great option for large groups or families that usually struggle to fit into one hotel room. Airbnb's easy to use search tools enable you to select a detailed criteria easily, meaning you can find your dream apartment in just a few taps on your android phone. 
3) Skyscanner
Looking for a flight? Skyscanner is a trusted app that's available on Android and IOS devices alike. The app enables you to search millions of flights from over 1,200 sources, enabling you to identify the cheapest option or shortest route to meet your needs. 
The handy date chart feature indicates the price of a flight on each day, meaning you can easily identify if it's cheaper to fly on a different day. You can also set up alerts for the price of the flight to your desired destination. 
4) 888 Poker
888 Poker is a poker android app that enables you to play your favorite poker games from anywhere in the world, and at any time. Whether it's waiting in line for a plane or traveling on long bus journeys, this is the ideal app to help pass the time. The integrated android app makes it even easier to access games, tournaments and other personal account features too. Also, there's real money games on offer and with a secure cashier, they'll always do what is in their power to help you. 
5) Open Rice
If you're heading off to Asia, Open Rice is a great app as it brings up the details of local restaurants, including location, rating, phone number, menus and more. While it can be tricky to find a restaurant or take out service in an area you don't know. Open Rice makes it incredibly easy to get your hands on your favorite Kung Pow chicken in minutes.
Open rice is available in most of South East Asia, including Hong Kong, Malaise, Indonesia, Singapore, Thailand and the Philippines. 
6) Sterling Bank
Ever got to the airport and realised you had forgotten to get any money exchanged? What's worse, a lot of exchange bureaus inside the airport charge a considerable amount more than highstreet providers.
However, with Sterling Bank, there's no need to draw out any money to get exchanged. Instead you can go fully digital by embracing technology and opening a Sterling account. One of the great things about Sterling is that there's no interest fee on the exchange for using money abroad. The handy app tool also makes it really easy to keep on top of your spending while you're away. 
7) Duolingo
Venturing abroad? Why not make sure you're ready to mingle with the locals by practicing a new language on Duolingo. Duolingo uses an intelligent teaching method to familiarize users with new target vocabulary, before moving on to more complex terms like the structure of a sentence or how to use the correct grammar.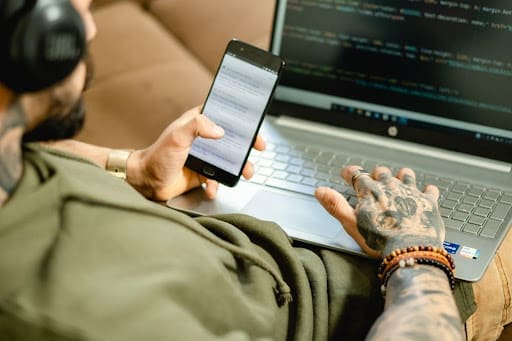 There's a huge range of language options available from French, Spanish, to Swedish, German, and even Klingon. 
8) Adobe Lightroom
Looking for an easy way to edit your pictures and get them looking magazine worthy? Adobe Lightroom harnesses some of the most powerful tools from the Adobe suite, enabling you to add ready-made presets to photos, remove other people, lighten or darken the picture and much more.
While many people feel overwhelmed about using the Adobe Suite, it's incredibly user friendly and has even won an Editor's Choice Award. 
9) Honeygain
Would you believe if we say you can save up for your next journey while traveling? Honeygain is an app that allows you to earn money online without requiring much effort. The app works as a crowdsourced web intelligence network, which safely gathers publicly available web information via your shared internet connection.
In exchange for your unused bandwidth Honeygain shares the profits. That said, Honeygain won't pay you enough to cover your whole journey, but it is an easy way to add to your savings.
You can download the app and install it on your Android device, register and let it work in the background generating you passive income effortlessly while you enjoy your travels.
Wrapping Up
Overall, there are some incredibly useful apps out there that make travelling so much easier. From being able to book accommodation from your phone, to apps that identify the cheapest apps and much more. Now all that's left to do is book your trip!