When browsing online, having another layer of security is crucial, especially if you're running a business. For this, proxy servers or proxies are most useful as they serve as intermediaries between your computer and the page you're visiting.
For businesses, proxies can be one of the most valuable tools in their arsenal, allowing them to improve their business operations further.
With that said, here, you'll learn more about proxies and how they can be beneficial for businesses everywhere.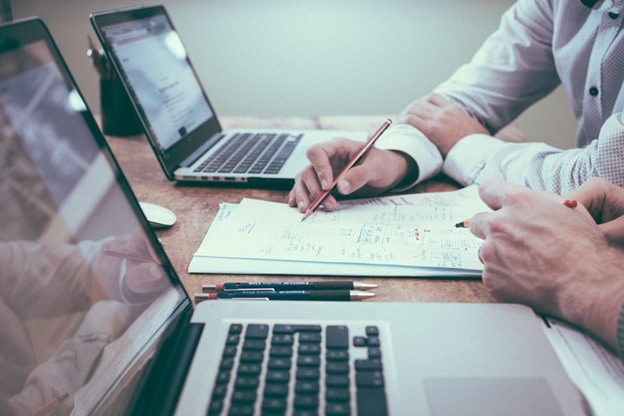 Defining Proxy Servers
As mentioned, proxies serve as intermediaries between you and the page you're visiting online. This can help add another layer of security to your online activities because all your web requests are redirected to the proxy server before submitting it to the web page.
By doing so, websites won't have direct access to your computer's information, including your location and IP address. This can prevent cybercriminals from gaining access to any personal information and sensitive data.
Aside from securing your online activities, there are other benefits to using a proxy server. Some of them include a higher level of anonymity online and the ability to bypass restrictions, such as geo-blocking.
Uses Of Proxies: Why Businesses Should Use Proxies
Although proxies can benefit anyone browsing online, businesses have more to gain if they use one in their operations. Proxies can be incredibly useful for businesses, primarily if they conduct many activities online.
With that said, check out some of the ways businesses can use proxies for their operations below.
1) Collect Data For Better SEO Strategies
A solid online presence is crucial nowadays, and SEO strategies can help businesses stay relevant in a highly competitive industry. However, to ensure your SEO strategies are effective, you need to do proper research.
While it's entirely possible to collect data online manually, it can be time-consuming and tedious, especially for business owners who have to deal with several aspects of their business. Thus, many companies opt to use web scraping tools to gather the data they need for SEO.
However, it can be tricky to scrape data online without alerting the websites' servers. In this case, proxy servers can help businesses collect data without being noticed or getting blocked by the website's servers.
2) Improve Online Security
One crucial use of proxies for businesses is how they can significantly improve a company's security. Data breaches can be extremely taxing for businesses, resulting in enormous losses for the company.
Data breaches won't just cost businesses money; they will also cost them the trust of their customers. After all, who wants to transact with a company that can't keep their information safe?
With proxy servers, you can help improve your online security, preventing cyber criminals from getting their hands on your company's sensitive data.
3) Bypass Restrictions On Content
As mentioned, gathering data online can be crucial to a company's business strategies, whether for its SEO or marketing efforts. However, sometimes, business owners find themselves at a loss on how to get the necessary data due to online restrictions like geo-blocking.
With geo-blocking, you might not be able to access websites from other countries because of your location. In this case, proxy servers can help companies bypass geo-blocks by masking their IP address and giving their own instead.
For example, suppose you're connecting to a Japanese website and find yourself unable to do so. In that case, you can use a Japanese proxy to give you access. Click here to find a Japanese proxy on Oxylabs website along with proxies from other countries.
Using a Japanese proxy, the website you're accessing will see an IP address from Japan rather than your actual location. They will then give you access to the site, allowing you to gather the data you need.
4) Limit Access To Websites In The Workplace
Nowadays, an internet connection in the workplace is crucial. It helps make the business process run more smoothly. However, there are numerous websites online that can distract employees and reduce productivity in the office.
In this case, proxy servers can also limit employees' internet access in the workplace. Not only will this help them focus on their tasks more, but limiting internet access can also prevent them from accessing harmful websites that can put your company's information at risk.
5) Balancing Online Traffic For Server Stability
Proxy servers can also help balance online traffic in the workplace, keeping everything running smoothly. By balancing the traffic, businesses can prevent server crashes, allowing everyone in the office to remain productive.
This will also prevent customers from becoming frustrated due to problems accessing the business's website.
Wrapping Up
Proxies can be incredibly beneficial not just for the average web users but also for businesses. With proxies, they can improve security, gather the data they need without being blocked, and bypass online content restrictions.
Proxy servers can also help improve workplace productivity and server stability to ensure that everything in the business runs as smoothly as possible.