High-quality VPNs allow sports enthusiasts to follow along with important games and matchups from wherever they are.
Undoubtedly one of the biggest aspects of sports culture is the presence of cheering, enthusiastic, die-hard fans. Those people who would follow their team to the end of the world, whether they win or lose.
As such, the ability to watch live games on television is hugely imperative for the modern-day sports follower. In fact, few things are as prioritized as watching a highly anticipated sporting event from the comfort of one's own home, the sounds of gameplay reigning throughout the house.
However, leaving your home country can often result in lost access to these beloved live screenings. Because certain regions have their own streaming rights, exclusivity is a hurdle many sports fans have to travel over when abroad. This is when VPNs, or virtual private network, come in serious handy. This technology allows for users to access these same events by providing you with an IP address from the specific country you are currently located in.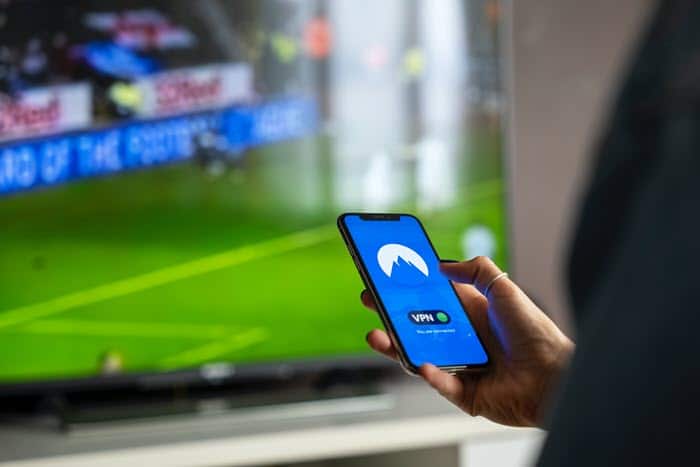 5 VPNs for Streaming Sports in 2023
Let's take a look at a few of the best VPNs on the market nowadays.
Nord VPN
Nord VPN is our number one choice for the ultimate sports buff. With over 4,000 servers in 60 different countries, the service allows users to access a wide range of sports content in a matter of seconds.
Operating under ultra-high speeds, Nord VPN opens up access to popular American sporting networks like ESPN and NBC Sports. This is perfect for the devoted fan who keeps themselves up to date with expert pundit's picks in leagues like the NFL and would never dare to miss an important game. Nord VPN is a competitively priced option with great security.
Express VPN
Express VPN is a popular favorite and a top seller as far as reliable VPNs are concerned. For the frequent traveling sports enthusiast this is a great service as its available in a whopping 94 countries worldwide.
Another benefit of Express VPN is that its customer service is known for being efficient and available around-the-clock, so if any problem does arise with the service, your viewing time probably won't need to be cut short.
Surfshark
Next on the list is Surfshark. Living up to its name, the service operates at top speeds with the ability to enter over 3,000 different services in 80 countries. 24/7 live chat customer support is also available here, so fans can rest easy knowing they will be taken care of.
A big advantage of Surfshark is that its price, $12.59 per month, is affordable and reasonable. This price also gradually decreases if you choose to sign up for a longer period of time. Additionally, their VPN encryption keeps all your sensitive information tightly under wraps, another valuable benefit.
IPVanish
IPVanish offers less servers than the others on the list with nearly 1,700, but its speeds are what make it extremely attractive. A zero-logs provider which is also available for IOS and Android devices, sports fans can take this service on-the-go with them wherever they are.
The unique aspect of this VPN is that there is a no connection limit, which, as its name suggests, means users can gain access to multiple connections simultaneously.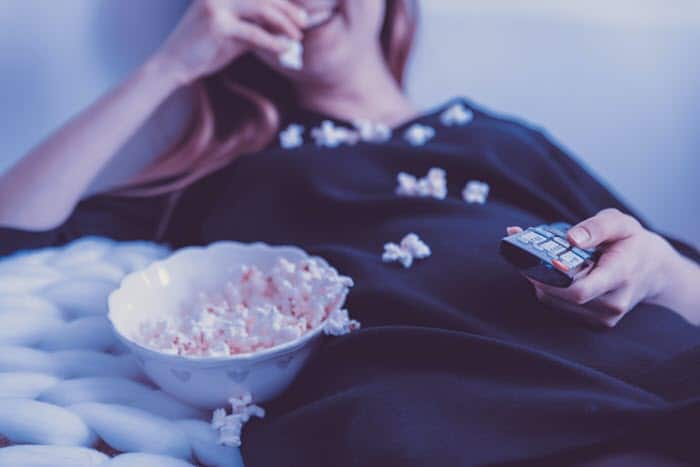 Fans should not have to let travel interrupt their sports viewing experience.
VyperVPN
Last but not least, Vyper VPN is a well-known VPN service operating in over 60 countries with up to 5 connections at a time. A 30-day trial is available so that sports fans can check out the product for themselves before committing.
When considering all of these selections, fans that want to make the most out of their VPN experience should think about utilizing a cloud storage platform such as OneDrive that provide even more security and free up device space.
The Bottom Line
Each of these VPN services give sports followers the opportunity stay connected and to never miss a touchdown pass, homerun, or goal even while traveling.