Given the magnitude of data security incidents making headlines these days, your organization or someone you know may have become the victim of a data breach. Despite data security efforts put in place, one can have little control over how sensitive information or confidential documents are stored and guarded in a particular location. Nevertheless, it can be difficult and daunting to have your personal information jeopardized. Not only is there undue stress on how the stolen data can be used against you and your organization, security managers also have the responsibility of cleaning up the huge mess caused by malicious or inadvertent people.
Victims Of Data Breach
According to a recent survey conducted by Experian, it was revealed that over 75% of those affected by a data breach experienced severe anxiety and stress, post the incident. (Kudos to the 25% for maintaining their relaxed stance.) However, in a surprising result it was seen that less than half of the affected took any measures to safeguard their data from future theft.
In spite of dealing with numerous issues and receiving notifications concerning breach of information, some individuals wanted to put the incident behind them, refusing to take any steps in preventing future occurrences. If you have experienced a data breach at the cost of an organization that has lost your information, here are some steps you can take to protect itself.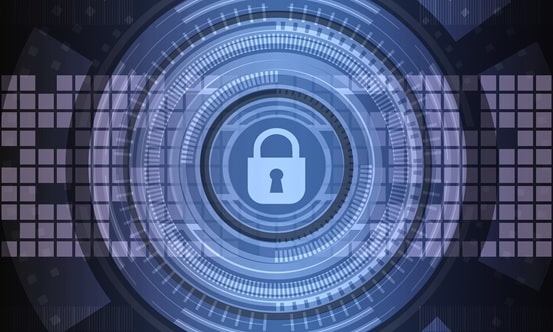 Discover the kind of data that is compromised. There are many different types of data breaches. Before you can comprehend the sort of damage that you're vulnerable to, you will need to know if the data stolen from you including financial information, medical records, email addresses, Social Security details, credit card information, personal credentials or anything else can endanger your identity and financials.
Look into your bank and credit card accounts. If you have discovered that the data stolen from you was financial in nature, scan through your account statements to ensure no purchases or transactional activity has taken place.
Contact your financial provider immediately. Regardless of whether there has been any activity on your account, it is crucial to speak to your bank or credit card provider in the event of a data breach. This could involve cancelling your existing credit cards or temporarily suspending or closing your bank accounts based on the kind of data that has been stolen.
Change passwords instantly. You will need to change your passwords immediately if any of your emails, bank account information or passwords have been stolen. It is  good practice to change your passwords frequently across the services and applications you use.
Employ credit monitoring services. To receive notifications regarding the use of your credentials, employ the services of credit monitoring applications. These services can help stop or notify you when new accounts are created in your name or if they observe any suspicious activity.
When a large organization becomes a victim of a data breach, they often lend assistance to their consumers whose information has been stolen. For instance, Home Depot provided identity repair services to affected consumers across the United States and Canada in addition to added credit services. As a former sincere apology, these services can be helpful from companies that have experienced a data breach.
However, recent research from the Identity Theft Resource Center revealed that over 50% of identity theft victims failed to resolve the issue even after experiencing a data breach within a year.
Document Security Tools To Help Prevent Data Breaches
Many organizations are now looking at rights management solutions to adequately protect data and documents from both unauthorized and authorized access.  Enterprise Rights Management (ERM), Information Rights Management (IRM) and Digital Rights Management (DRM) are all tools that can be used to control document access and use.  Rights management tools can safely protect data across platforms, in storage and in motion.
By giving you total control on how your data is being used; you can exercise additional controls or revoke access depending on the nature of the information you share with a permitted user.
Rights management solutions can be advantages even if you are the owner of a small business.  For example, an ebook publisher can employ ebook DRM to protect ebooks from piracy and theftensuring revenue streams are protected.
Even if your computer system has a robust firewall, malware protection, antivirus system and basic security processes in place, while at the same time taking every traditional measure to secure sensitive documents and data, a crucial ingredient is missing from your security architecture – user activity supervision. When you share your data with an individual, you lose control over how the individual is treating your data.
Hence, users are regarded as the weakest link in data security because they can take risks with the data they have in their possession. With a rights management solution in place, you can monitor how, when, and where you documents and data are accessed and ensure that they are not being misused.
Wrapping Up
So, there you have it. Now you know what it means to be the victim of a data breach and learned about document security tools to help prevent data breaches. If you have any queries regarding this topic, feel free to ask in the comment section below.