In this article, I will discuss PCIe or PCIe Express and also how it helps the different components for achieving the desired functionality.
Modern motherboards are highly customizable, so it is straightforward to install more components for better performance.
Read the article to know more about PCIe or PCIe Express.
What Is A PCIe Or PCIe Express?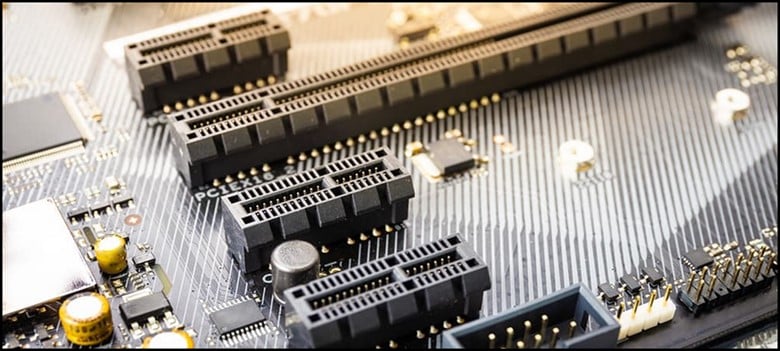 The term PCIe card or expansion card refers to the hardware, like graphics cards, CPUs, SSDs, or HHDs, which can be added easily to the device through the PCIe slots.
It is nothing but another name for hardware that can be added to your device through the PCIe slots.
PCIe is specially designed to handle the point-to-point connections for the non-core components.
The word "express" has been added after PCIe to distinguish the new one from the old one. It also indicates major performance improvements.
Peripheral Component Interconnect Express is an interface standard that is known to be used for connecting high-speed components.
Inserting a PCIe x8 card inside a PCIe x4 slot will work only with half the bandwidth.
It is a standardized interface for motherboard components that includes graphics, memory, and storage.
What Does PCIe X16 Mean?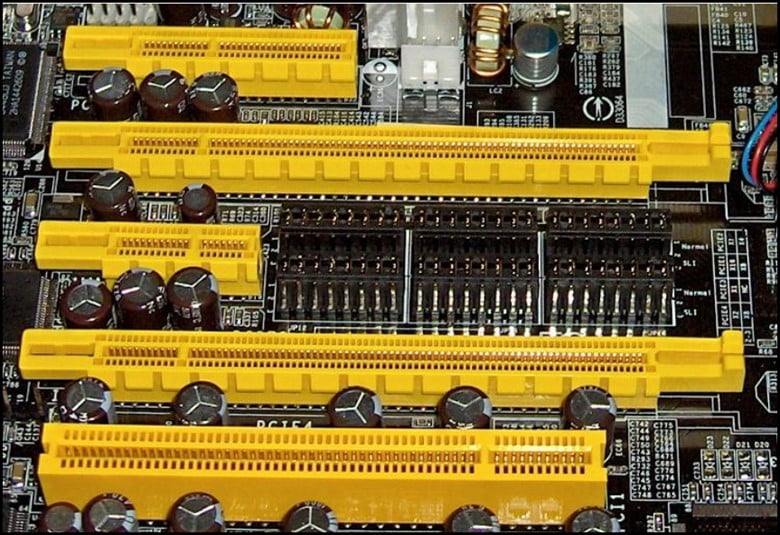 PCIe x16 is actually a motherboard slot with 16 data links that are known as PCIe lanes.
Mostly all GPUs need a PCIe x16 slot to operate at their full potential.
This slot has the highest throughput rate and can be used with expansion cards of a very high bandwidth requirement, like a graphics card.
For high-speed devices, we generally use the PCIe interface, and there are different versions of the same.
Among the PCIe standard, the x16 slot is the largest one and generally offers the highest throughput rate on any consumer-grade motherboard.
PCIe x16 has 16 lanes which measure 89mm in length and have 82 pins, each serving a different purpose, like providing power and transferring data.
Normally a CPU has 16 dedicated PCIe lanes, and an average motherboard offers about 4.
Devices that are commonly used with PCIe x16 slots are:
Graphics Card
Heavy-Duty Networking Cards
Heavy-Duty Storage Cards
What Are The Various PCIe Sizes?
The number after the PCIe indicates the physical size of the PCIe cards or slot.
X16 is the largest one, and x1 is the smallest one.
The PCIe cards can fit in any PCIe slot on a motherboard that is at least the same size.
For instance, a PCIe x8 card can easily fit in any PCIe x8 or PCIe x16 slot.
A larger PCIe Express card or slot supports greater performance by assuming that the two card slots which you are comparing can support the same PCIe version.
There are four PCIe versions, namely 4.0, 3.0, 2.0 and 1.0
The number on the PCIe that you can find on a product or a motherboard indicates the latest version number of the PCI Express.
The most significant change that can be noted from version to version is the increase in bandwidth.
The version improvements are also known to fix bugs, improve power management and also add certain features.
What Are The Different Types Of PCIe Slots?
PCIe slots can be classified into different physical configurations, namely: x1, x4, x8, and x16.
These slots are available on the PC, and it entirely depends on the motherboard you buy.
They come in configurations like x1, x4, x8, x16, and x32.
The digit after x tells us how many lanes that particular PCIe slots have.
The different types of PCIe slots are:
PCIe x1- These are the smallest PCIe slots and are used for almost all average network adapters and USB expansion cards.
PCIe x4-These are often used for single M.2 NVMe SSD expansion cards. Not only this but they are also used for SATA 3 expansion cards and high-speed network adapters.
PCIe x8-These are commonly used for GPUs or for M.2 NVMe SSD expansion cards.
PCIe x16-These have the largest slots that are used for cards that require higher bandwidth, like GPUs.
What Are The Popular Uses Of Extra PCIe Slots?
Adding Or Upgrading Your Dedicated Graphics Card Or Sound Cards.
Adding TV Tuner Cards And Video Capture Cards.
Adding WIFI And FAX Functionality.
Upgrading Or Adding New Storage Or Raid Controller Cards.
Is It Possible To Mix And Match Cards And Slots?
In the case of PCIe connections, you can quickly hook up the smaller connections to larger ports and even connect larger connections to smaller ports.
But you need to be extra careful while doing that since you are using two different size configurations.
It has been reported that these connections have a decrease in bandwidth.
Also, users have reported that placing a larger card on a smaller port has a higher negative impact on the quality of the user experience.
Frequently Asked Questions (FAQs)
What Does X16 Means On PCI Express?
PCI Express contains links 1,4,8,16 and these lane counts are written with an "x" prefix.
For example, x8 signifies an eight-lane card or slot.
What Does 16 Mean In PCIe X16?
PCI Express x16 signifies that it has got 16 communication channels in the interface between the motherboard and video card.
What Is The Full Form Of The PCI Slot?
Peripheral Component Interconnect (PCI) originated in the early 1990s and is still used.
Is PCIe Better Than SSD?
Yes, PCIe or Peripheral Component Interconnect Express SSDs are better and more expensive than SATA SSDs.
Final Words
Update us with your input or comments, if any.
Also, write to us in the comment section below in case of any doubts or queries.