Windows media creation tools are essential in creating Windows installation media. Using it is a simple process, but many users have reported that it doesn't work for them.
Here I have shown the solutions you need to perform when Windows 11 media creation tool is not working on your PC.
How To Fix Windows 11 Media Creation Tool Issue?
This error is common, and the solutions I have given here should fix it for you. So, read the instructions carefully and perform as shown to easily fix it.
Solution 1: Run Media Creation Tool As Administrator
The first thing you can do is run the media creation tool as an administrator. This issue often occurs when the tool doesn't have the necessary permissions. Running it as an administrator can solve this problem.
Here is how you can do it:
Right-click on the Media Creation Tool.
Click on the Run as administrator option.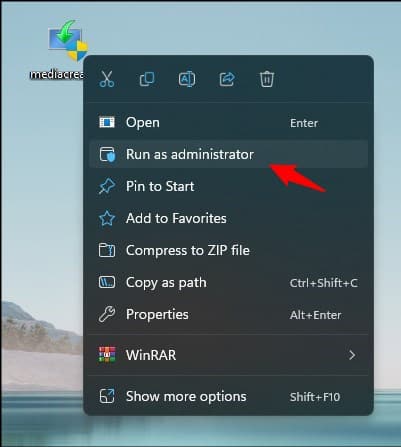 Solution 2: Disable Antivirus
Antiviruses are known for blocking applications from performing if they assume it is a possible security breach. Many times these are false positives.
Your antivirus can block the media creation tool and stop it from working. If you use any 3rd party antiviruses, you will need to disable them and see if that fixes the issue.
If you are using Windows Security, which is the default antivirus of Windows, then here is how you can disable it:
Type Windows Security in the search bar and select the top result.
Click on the Virus and threat protection option.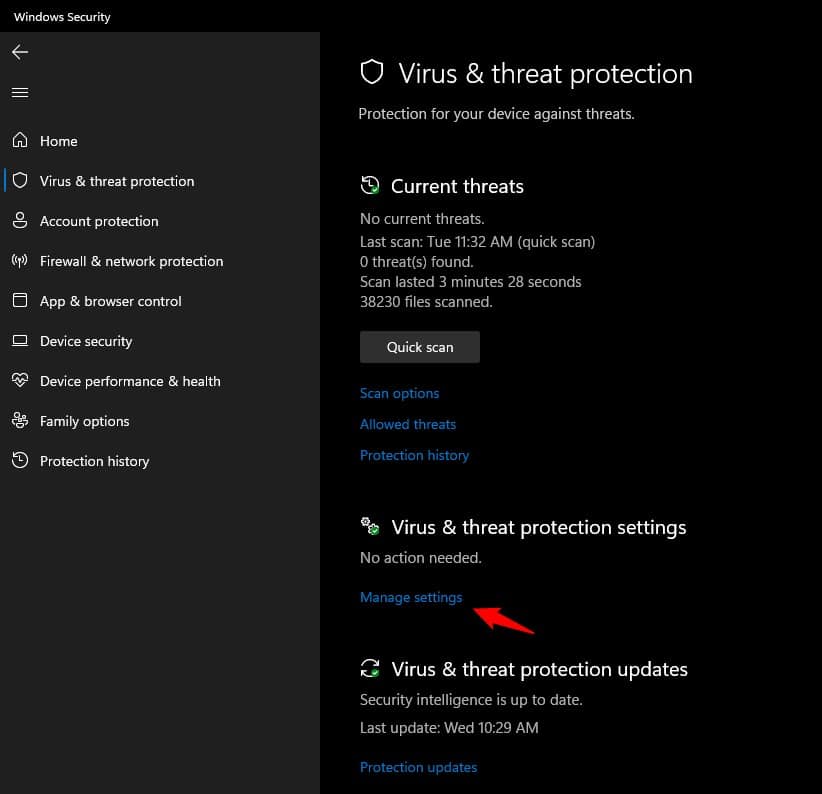 Select the Manage Settings option under Virus and threat protection settings.
Disable Real-time protection. Doing this will disable Windows Security on your PC.
Solution 3: Enable And Run Important Windows Services
This error also occurs if important Windows Services are not running. Here is how you can solve it:
Press the Windows + R keys to open Run.
Type services.msc and press Enter to open the Services app.
Look for the Windows Update service and right-click on it. Select the Start option.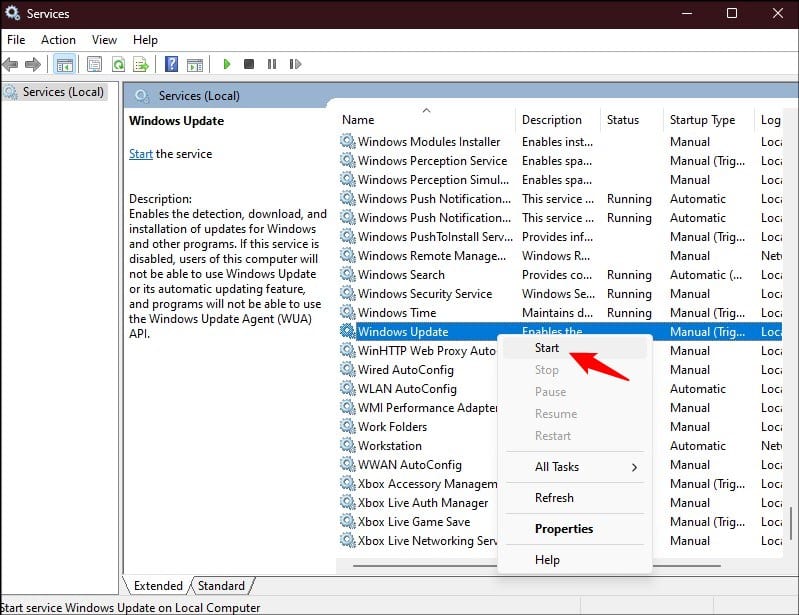 If the start option is greyed out, select the Restart option.

Do this for the following services also:
1) Background Intelligent Transfer Service (BITS)
2) Server
3) IKE and AuthIP IPsec Keying Modules
4) TCP/IP NetBIOS Helper
5) Workstation
Solution 4: Tweak Registry
If restarting the above services didn't solve it, perform this registry tweak and see if it solves the problem.
Here is how you can do it:
Open the Run command box again and type regedit. Press the Enter key to open the Registry Editor.

Navigate to this path:
HKEY_LOCAL_MACHINE\SOFTWARE\Microsoft\Windows\Current Version\WindowsUpdate\Auto Update
Select the Auto Update key and right-click on the blank space on the right side.
Select New and then click on DWORD (32-bit).
Name the new DWORD as AllowOSUpgrade and right-click on it. Select Properties.
Type 1 in the Value Data section. Click on OK to save the changes.

Restart your PC.
Doing this should fix the Windows 10 media creation tool not working issue.
Wrapping Up
So, that's it. If you have any questions regarding this topic, ask us in the comment section below, and we will try to help you.