Some Yahoo users have come across the error "No Healthy Upstream Error, " which is a strange error that is appearing on other platforms.
There are several ways to bring this "No Healthy Upstream Error" to come a standstill and I will discuss those in this article.
Go through the write-up in detail and resolve this error by using the troubleshooting method.
What Are The Causes Of Software Bugs?
Mostly the major cause of the no-healthy upstream error is actually a software bug that can be fixed by a developer.
There can be many causes of this software bug and one of the major causes of this software bug is human error.
Since codes are prone to human errors the review team will test and identify the bugs in the code.
The other reason for using third-party tools like HTML editors, debuggers, and plugins is definitely said to save time but they have bugs too.
Miscommunication can also be counted as one of the reasons for bugs.
Other reasons include faulty design, changing requirements, obsolete automation scripts, lack of skilled testers, unrealistic timeframes or deadlines, or software complexity.
What Does Healthy Upstream Error Mean?
Basically, No Healthy Upstream Error means the data will not be sent to the administrator for an addition to the source.
This software error prevents the operation of a certain application.
In some situations, even the users take quite a long time to realize that they are actually affected by the No Healthy Upstream Error.

Upstream Connect Error is basically a generic error that occurs when an envoy is trying to move forward the traffic towards a service that is actually not available.
The "No Healthy Upstream Error" is actually a browser or server problem of many online services.
It is mainly caused by a bug that prevents a few apps from functioning and it pops up on certain platforms like Spotify, eBay, Netflix along with Yahoo.
Also Read: Why is google chrome not saving passwords?
What Are The Ways To Fix The No Healthy Upstream Error?
The best way to fix this error is by clearing the browser cache and also by reloading the media pages.
Here is how you can fix this No Healthy Upstream Error:
1) Restart Your PC
Restarting your PC at times solves most of the problems. It is not actually a fix but more of a workaround.
So, when you get the 'No healthy upstream error, then you can restart your PC and check if this helps.
2) Restart Your Server And Check The Settings From Your Host
Try restarting the server when the error occurs.
If the issue reappears again after the restart, then the DNS isn't properly set up.
In this case, you need to communicate with your provider and get the required information.
3) Clear The Cache On Your Browser
This is what you need to do for clearing the cache:
First, click on the Menu button in Chrome and then select Settings.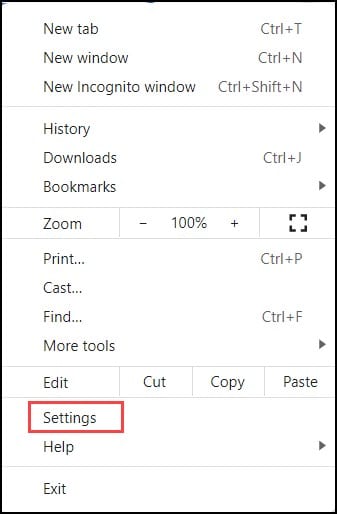 Next, select Privacy and Security from the left pane and then click on Clear Browsing Data.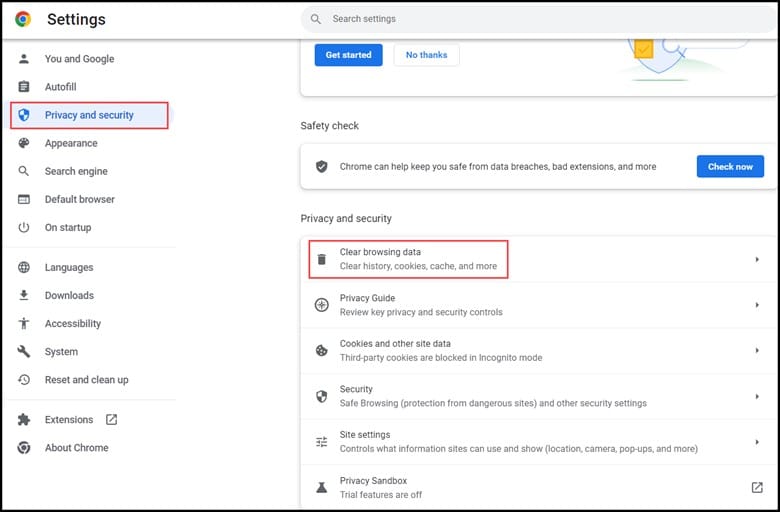 Mark on the Cache Images and Files and click on Clear Data at last.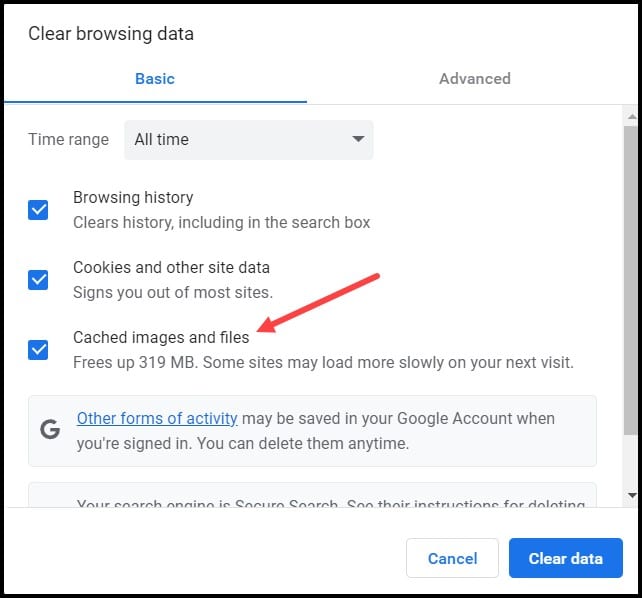 Finally, restart your browser and visit the page which displayed the no healthy upstream error.
Note: This error mostly occurs in Chrome but however the process remains the same for other browsers as well.
4) Open Your Web Browser In Incognito Mode
The moment you open your web browser in the incognito mode it will disable all the browser extensions.
If you open the web browser and start playing it in incognito mode then there will be less possibility of getting a "Content issue no playable video source found" error message.
This is how you can open Chrome in incognito mode:
Click on the New Incognito Window option after opening the Google Chrome menu.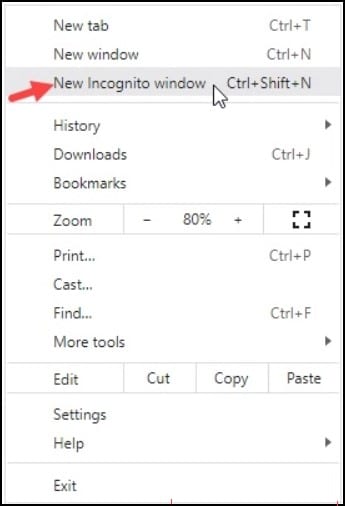 Start playing your video in the new window and see whether the issue is resolved.
5) Update Your Browser
Playing a video game using an outdated browser will display an error that is "error loading no playable resources found" error message.
This is how you can update your web browser if it has not been updated recently:
Click on the Help option after opening the Google Chrome menu.
Next, from the left pane select About Google Chrome.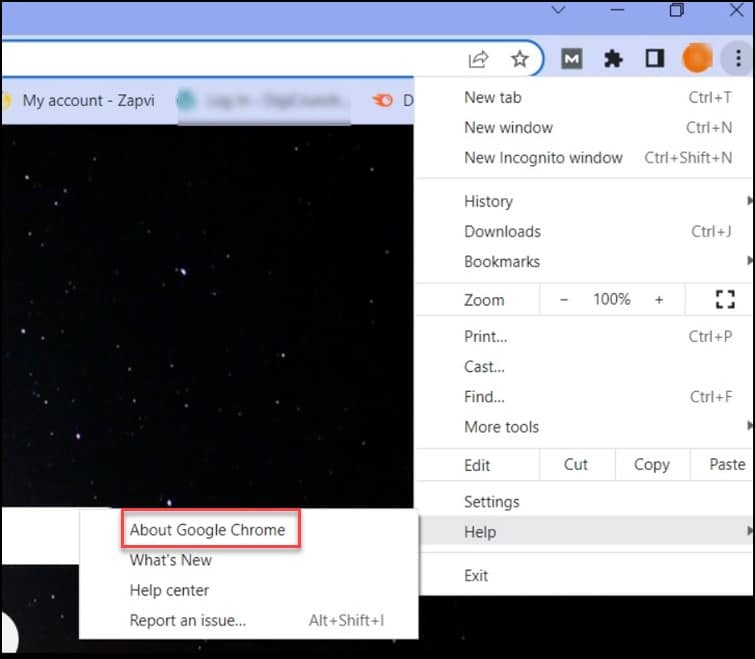 Now, Chrome will automatically start checking for updates and downloading them.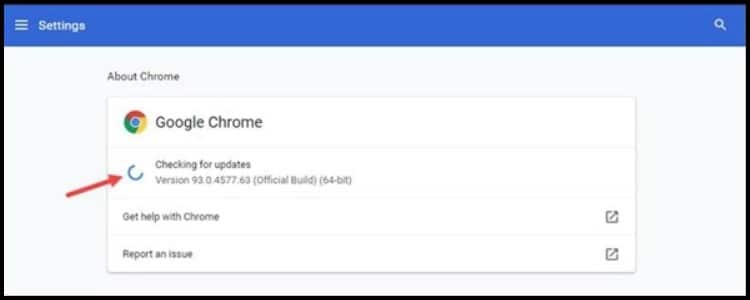 After Chrome finishes updating try and check whether your issue is resolved.
6) Try Another Browser
You can look for another browser alternative since the No Healthy Upstream Error is mainly caused due to faulty communication between the browser and the server which you are trying to reach.
Changing the browser often helps fix these types of problems.
Bottomline
Share your thoughts regarding the No Healthy Upstream Error in the comment section below.
Also, update us with your inputs or comments if any.