The PDF file format is the most used document format for sharing documents. Most documents online are in the PDF format. PDF is a great format to keep the document from getting edited. However, to open a PDF file you need a PDF reader.
PDF readers are common on the internet. But not all of them provide the same features. I understand that not every user has time for testing out the different PDF readers. That's why I have listed the 8 best PDF readers that you can use in 2020.
8 Best PDF Readers
A good PDF reader is important for many reasons. You may be looking for a powerful tool to edit PDF documents related to office work, or you may be looking for a good ebook reader. Below, I have mentioned the list of 8 best PDF readers that are very useful to have. Some of the PDF readers mentioned below are free, while others require a subscription to work.
See which PDF reader seems the best for your work and download it.
1) Adobe Acrobat Reader DC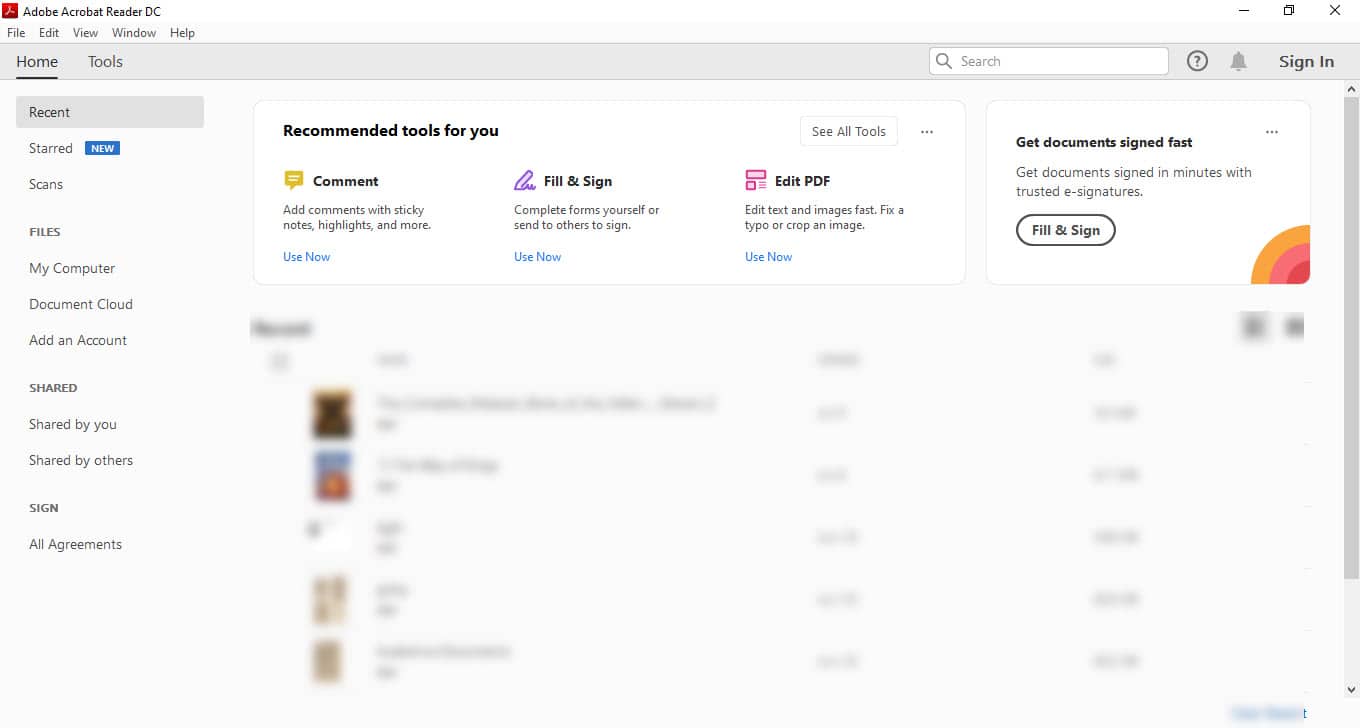 Adobe Acrobat Reader DC is easily one of the best PDF readers available online. Adobe readers have been around for ages and remain the standard PDF reader for many users. One very useful feature of Adobe is the Add an Account feature. You can add your Dropbox, Google Drive, or One Drive account to Adobe Reader and directly access the PDF files uploaded in these cloud storage.
You can comment, edit, share PDFs with ease using Adobe Acrobat Reader DC. Features like the text to speech, annotations, highlights are also available. The interface is basic and simple (the Adobe way since forever) but easily navigable.
Adobe Acrobat Reader DC is free to download on Windows and Mac. It also has a premium version, which unlocks many extra PDF editing features.
Download Adobe Acrobat Reader DC.
2) Foxit Reader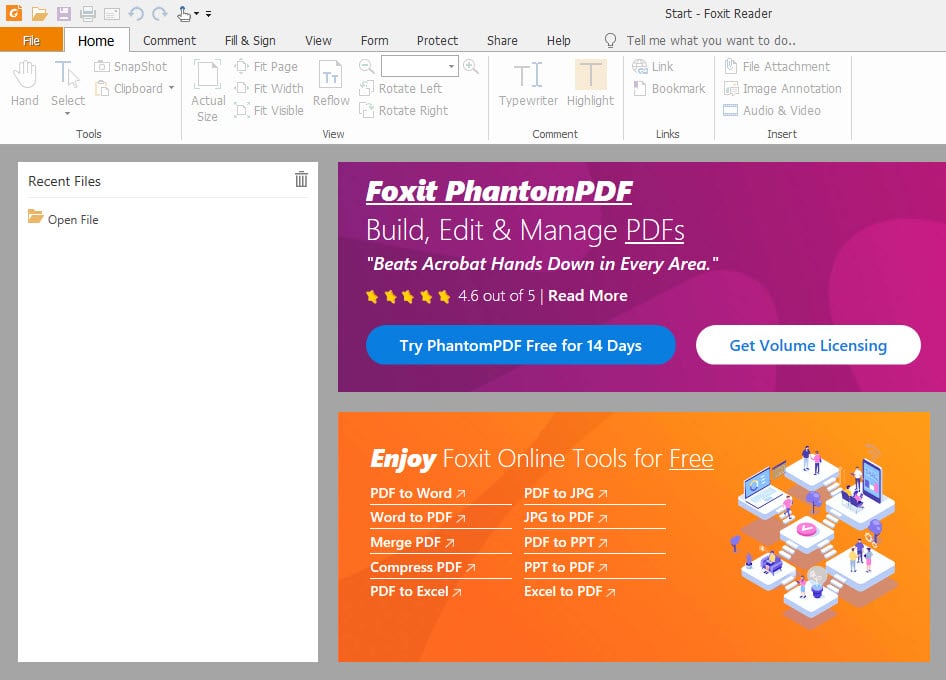 Foxit reader is another one of the best free PDF readers that comes full of useful features. Foxit provides many useful editing options. All these options are neatly present in a Microsoft office style ribbon bar, which makes every option easily accessible.
Foxit also supports the integration of other cloud storage services, so that you can directly edit, share, and comment on the PDF uploaded in your cloud storage. The interface is very neat and organized. The Microsoft style ribbon toolbar also adds to the cleanliness.
Download Foxit Reader.
3) Nitro PDF Reader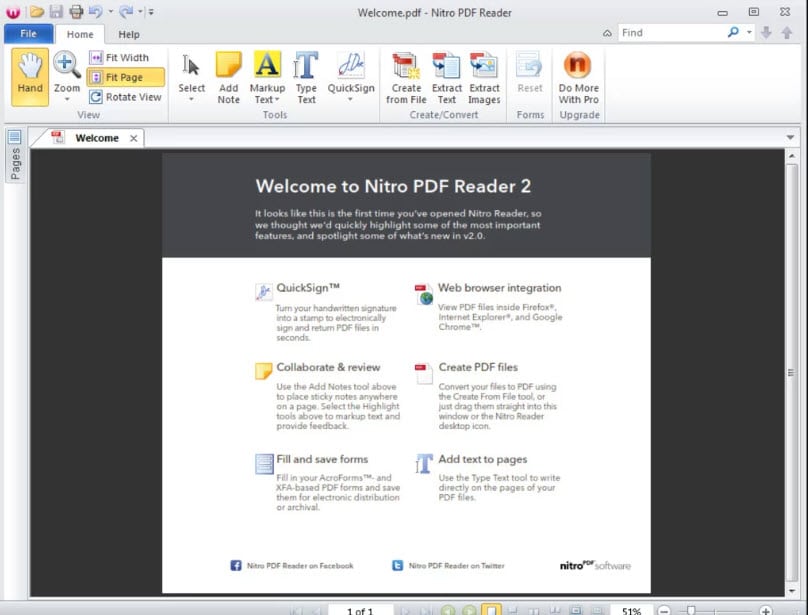 Nitro PDF reader is another great PDF editor. The interface of the app looks exactly like Microsoft Office applications. Unlike Foxit, which only has the same styled ribbon bar, Nitro reader looks like a Microsoft application.
But that's not it, Nitro PDF reader is full of features, including signing documents with a digital ID, adding notes, extracting images, or converting to plain text., Nitro has it all.
If you prefer the MS office interface (that most do), then you will love to use this PDF reader. Nitro PDF reader allows the download of a free trial version or you can buy the license.
Download Nitro PDF Reader.
4) SumatraPDF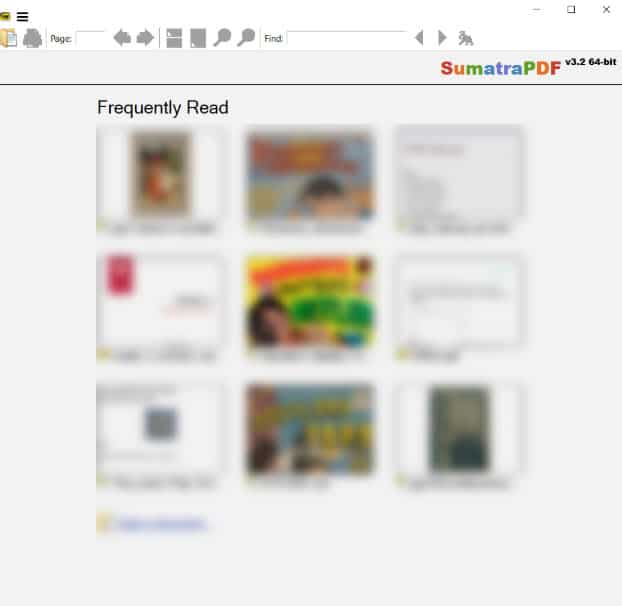 SumatraPDF is one of the best lightweight PDF readers available in 2020. It is a simple app that has heavy customization features. It is a free open source PDF reader and it also has a portable app. Sumatra has many keyboard shortcuts to make it easier for users to navigate through the pages.
The app also supports ePub, Mobi, CBZ, and CBR formats. The app is very easy on the system and users who prefer lightweight PDF readers will definitely prefer Sumatra over others.
Download SumatraPDF.
5) Web Browsers
Web browsers like Chrome, Firefox, and Edge all come with integrated PDF readers. This is the fastest way to read a PDF online without downloading it. Chrome, Firefox, and other popular web browsers act as a free online PDF reader.
Simply, click on the link of the PDF file and it should open on in your browser. If the PDF doesn't open in Chrome, then head over to this article. If you are looking to edit PDF on Chrome, then check out this article on Chrome PDF editors.
6) PDF-Xchange Editor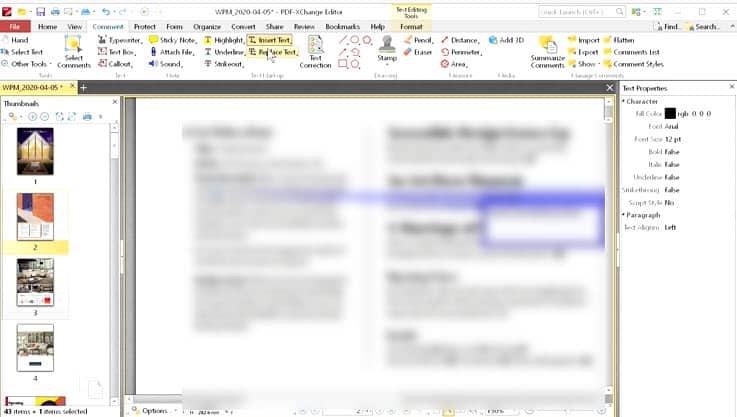 PDF-Xchange Editor is also one of the best lightweight PDF readers in 2020. The interface is very simple and somewhat overwhelming with all the toolbars and options, but other than that it is a good PDF reader that doesn't consume much system resources.
It has all the basic editing features like adding notes, highlight text, strikethrough words, attach files, and many more.
Download PDF-Xchange Editor.
7) Javelin PDF Reader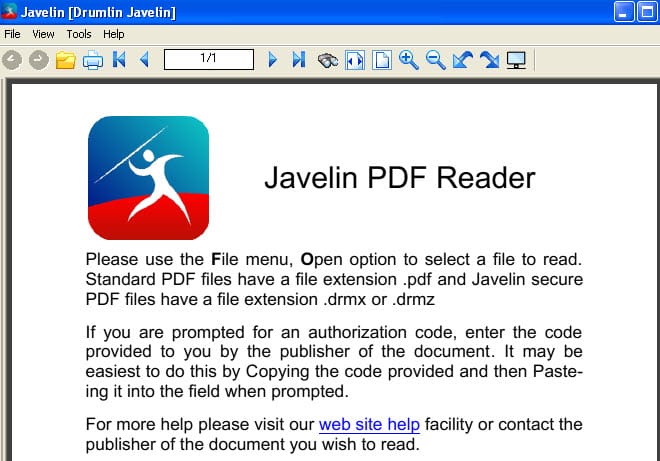 Javelin PDF Reader is a nice free lightweight PDF reader. This app is only for reading PDFs and doesn't have any editing features. For ebook readers, this is a great option. You will find the app easily navigable and the interface is perfect for reading ebooks.
Options like full screen, jump to page, easy one-click page change are all great features for ebook readers that are available on this app. Javelin PDF reader is available for Windows, Mac, Android, and IOS platforms.
Download Javelin PDF Reader.
8) STDU Viewer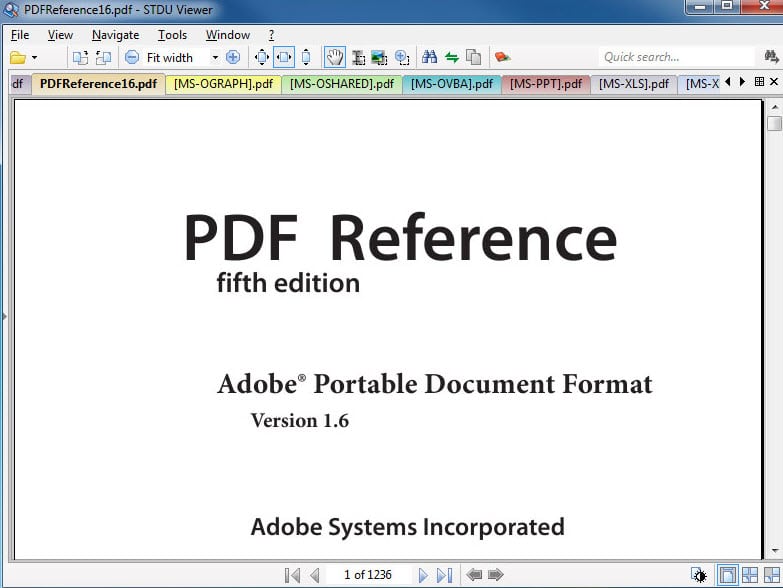 Another app competing as the best PDF reader is the STDU viewer. This document reading app is not limited to only reading PDFs. The app supports DjVu, MOBI, ePub, CDX, and CBR formats other than PDF of course.
What I loved about this app is its ability to open multiple documents at the same time on different tabs. You can easily change from one document to another by click on the different tabs. It also has the basic PDF editing features like highlighting, strikethrough words, adding text, and others. The app also has a portable version making it one of the best lightweight PDF readers out there.
Download STDU Viewer.
Wrapping Up
So, there you have it. These are the 8 best PDF readers in 2020. All the apps listed above excel in some features. See which one fits your taste and use it. If you want to recommend any other PDF reader that you like, then do so in the comment section.