If you are a Nintendo Switch Lite user and searching for the best charging dock, then you are in the right place.
In this article, I will discuss some of the best charging docks available in the market. So, go through the details, before you pick up one.
If you are looking to buy Nintendo Switch lite and and haven't made up your mind yet, then read this article to learn if Nintendo Switch Lite is worth it.
Some Of The Best Charging Docks For Nintendo Switch Lite
There are various charging docks available in the market for Nintendo Switch. Here I have enlisted some of them to guide you on how to choose the best ones. So, keep following.
You can add this charging dock to your wish list. FYOUNG is famous for its slick and stylish design.
It is a small, flat-shaped charging dock measuring 3.4 x 3.4 inches.
The dock has an anti-slip mat, which provides extra support and prevents the Nintendo Switch lite from falling.
The dock also has an air outlet to pass out the hot air. This keeps the dock from overheating.
The dock is slim, sleek, and easily carriable.
The only drawback of FYOUNG portable charging dock is that it doesn't support Nintendo switch charging.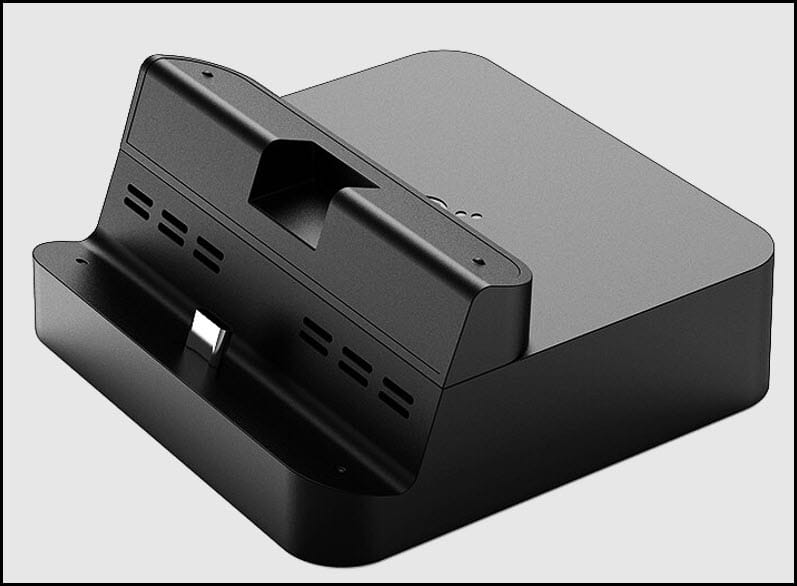 The dock is available in multiple colors which allow users to choose from a wide range of options.
It is a rectangular, arched shape charger made with ABS plastic material that provides a good hold on the ground.
There is a rubber pad on top of the arch that gives your console better protection and support.
The dock comes with LED light on the bottom lip, which creates a fancy look on night.
Because of its large size, you cannot carry it easily. But despite this negative point, the shape provides you with a comfortable viewing angle.
This charging dock is available in 3 colors- black, yellow, and turquoise.
The stand does not provide any AC charger, but it can work with both Switch and Switch Lite.
The best thing is that it comes with a full money-back guarantee.
If you don't like it, you can refund it and get your money back.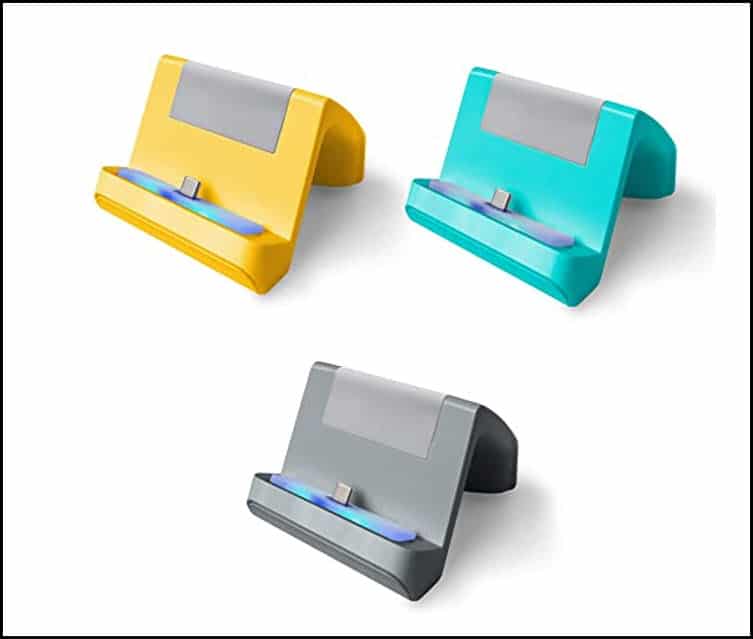 YCCTEAM is a good quality charging dock and features a portable and light design.
It is designed in a simple rectangular shape with a strong stand.
The stand is adjustable in different angles, ranging from 20 – 90 degrees, which makes it unique.
This portable travel-friendly dock is only available in Black color.
It charges both Nintendo products by connecting through an AC adapter.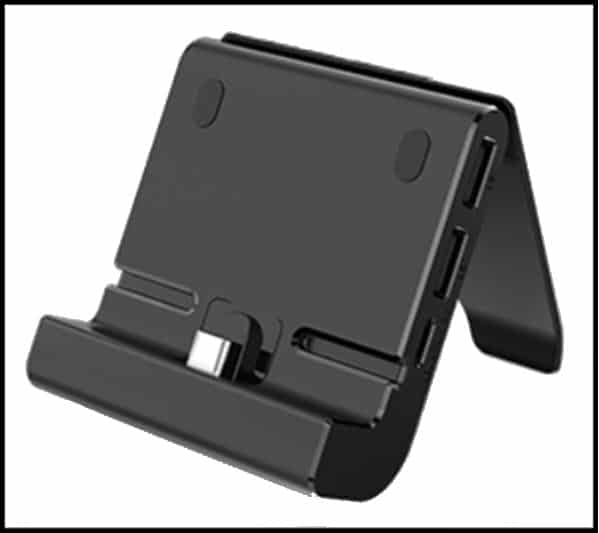 This is a Triangle charging stand for Switch lite but it is also compatible with Nintendo Switch and Switch OLED.
The dock comes with a metal bottom and triangle stand, which makes it much more stable.
This portable, travel friendly dock supports USB-C type port, quick charging, and fully charges within 2.5 hours.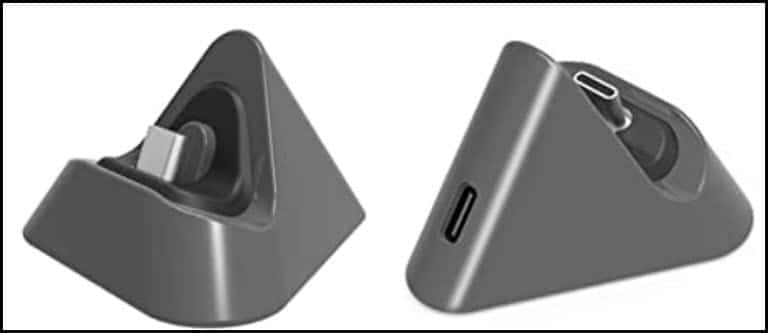 This is an in built battery case for only Switch-Lite and provides a massive 10400 mAh rechargeable battery.
The battery supports a 10 hour plus game time.
You can also use the charger as a power bank and charge other device like smart phones and tablets.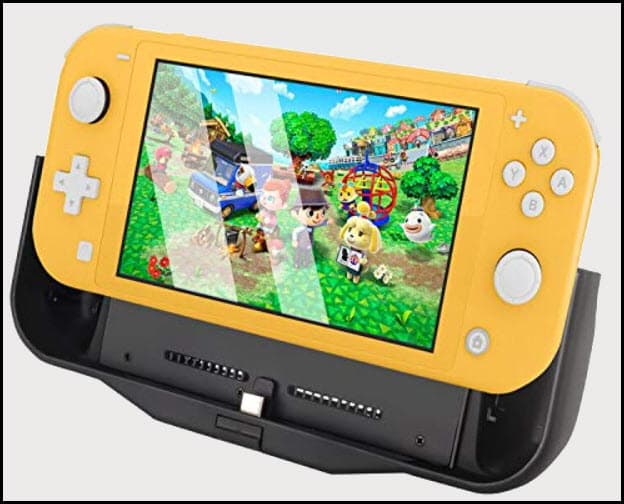 If you want to connect your Switch lite to TV, then here is a complete guide you need to go over.
Conclusion
So that's it. These are the best charging docks for Nintendo Switch available in the market.
Send us your feedback in the comments section below and feel free to ask about any tech-related issue.