It is truly a wonderful time for gamers. Gaming has become much better in the last few years with new top-quality games releasing one after another. The games have improved significantly in terms of game mechanics and definitely in terms of graphics.
But, the nostalgia of playing an old classic can never be overthrown by new games. In this article, I have listed the 8 best nostalgic games you can still play. I am sure that seeing these classics will force you to try them out once again for the zillionth of time.
8 Best Nostalgic Games You Can Still Play
The nostalgia of playing the games from your childhood can't be beaten by any current AAA quality games. Newer games may have better game mechanics and graphics, but they are not attached to us emotionally, like the games from our childhood.
You may be surprised to know that these listed old games can still be played. I am sure that you will jump on some of the games right away just after reading the name. I surely did that while writing this article and let me tell you one thing, I enjoyed every bit of it.
1) The Sims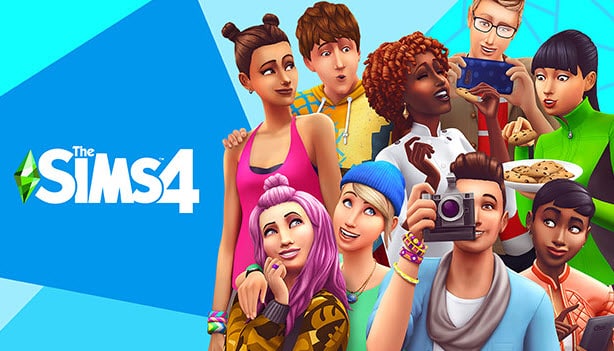 The Sims is one of the perfect life-simulation games created to date. It is one of the best nostalgic games you can still play.
You want to live a complete life, from finding a job, marrying your life partner, and die at an old age, everything is possible in Sims. You even have to make sure you keep your daily activities in check like eating, bathing, using the toilet, everything can be done in the Sims.
The game also includes a huge list of customizable options, from changing the character's look to changing your house and environment. Sims is truly one of the most nostalgic games that you can still play. The game is available for mobile and computer. Multiple versions of the game are available on Steam, Play Store, App Store.
It is also available in Microsoft Store, where you can get extra Microsoft Reward points for purchasing them. If you are looking for a free version of the game, then you can download it from here.
2) Zoo Tycoon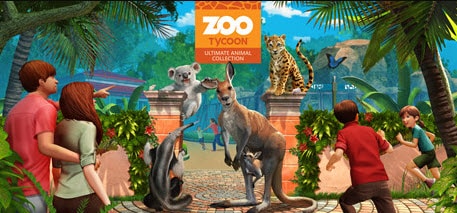 One of my all-time favorite games, Zoo Tycoon was a true masterpiece of its time. The game allows you to create your zoo. You can choose which animals to have in your zoo to attract visitors/customers. But the game isn't so simple, you also need to take care that the animals in the zoo are securely kept away from the visitors. Also, make roads, buildings like restaurants and toilets, street lights, and every other thing to provide the best service to your customers.
The best part about the game is the feature to interact with your zoo in 1st person mode. Returning to the game has been a great nostalgic experience for me and those of you who are familiar with it will likely have similar experiences.
Zoo Tycoon is one of the most nostalgic computer games and you will definitely enjoy playing it again. The game is available on Steam for purchase.
3) The Legend Of Zelda: A Link To The Past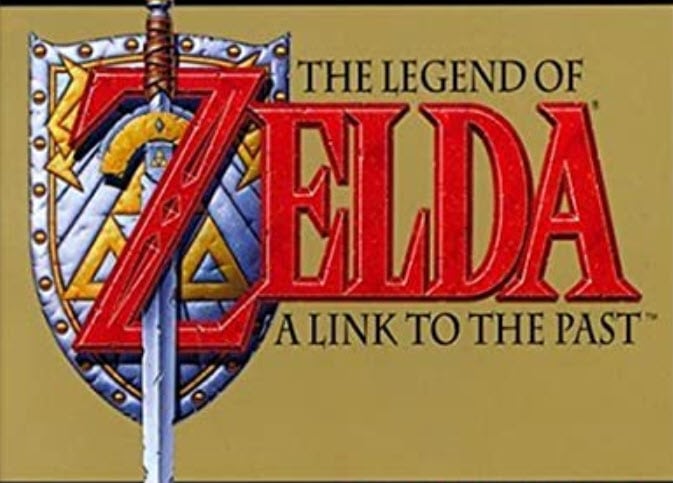 One of the best Super Nintendo games, The Legend of Zelda: A Link To The Past is a game that will throw the hardcore Zelda fans into a frenzy of nostalgia. The game that popularized the Zelda franchise, is still extremely fun to play. Live the nostalgia by saving the light world again by killing the evil Ganon.
The game can still be played using a Super Nintendo emulator for your PC. Snes9x is a nice Super Nintendo emulator for PC that you can use to play A Link to the Past again. Undoubtedly, The Legend of Zelda: A Link To The Past is one of the best nostalgic games that you can still play.
4) Stardoll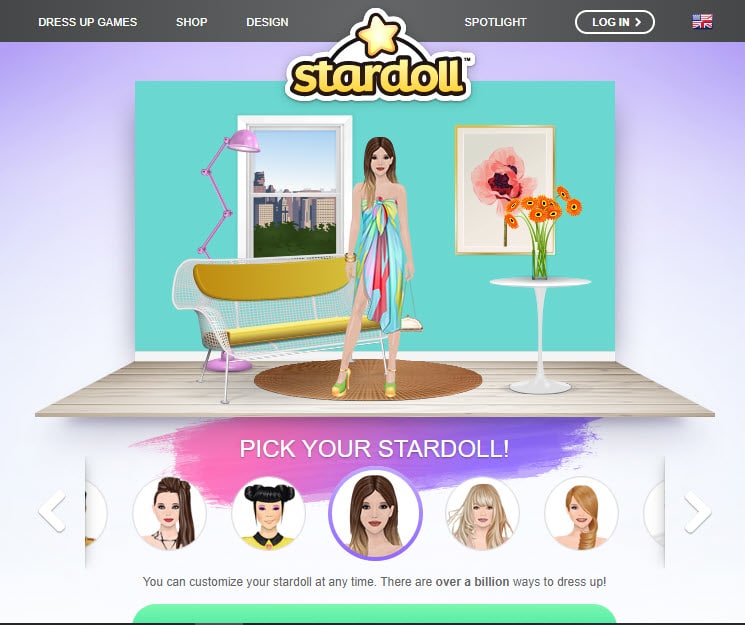 Stardoll has been a favorite for many users since its release. It is a website game where you can dress up many celebrities or create your Stardoll. The game was first launched in 2004 and still has over 12 million members. Stardoll has only gotten better and visiting it can definitely be a nostalgic experience for you.
5) The Oregon Trail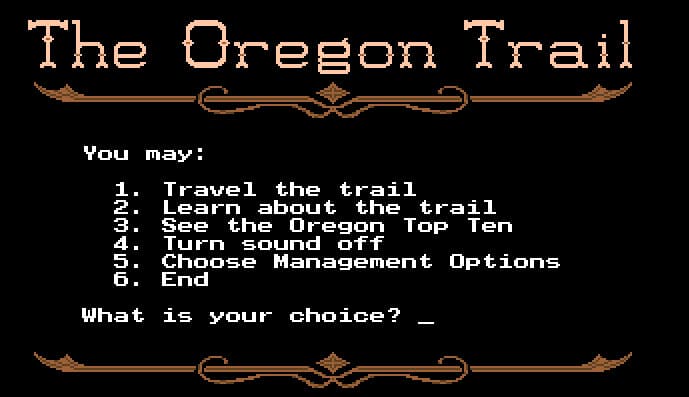 The Oregon Trail is one of the most nostalgic games. The 90s game left quite an impression on those that played it. The game is more of an educational game (not the boring type) where you learn about how to plan ahead, make correct decisions on a journey, so it doesn't lead to illness, you being poisoned, or death.
It is a great adventure game that merges the discovery and learning elements perfectly. The game is available in the Internet Archive for free. You can also buy a hard copy from Wallmart.
6) Club Penguin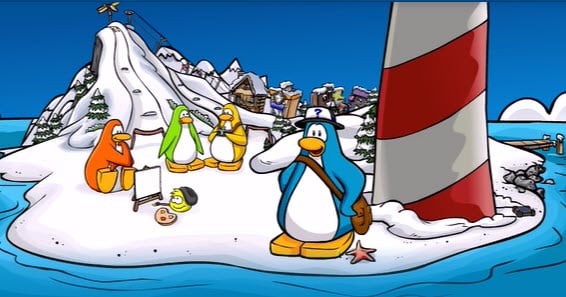 Club Penguin became massively popular after its release in the early 2000s. It is an online game where you play as a Penguin and have complete freedom of customization over your appearance and "igloos". The game became popular among school kids because it allowed a way to collaborate with your friends and chat with them in-game.
You can buy clothes, raise a pet, customize your igloos, speak with your friends, what more do you want to get back in it? The official Club Penguin site was shut down in 2017, but you can still play the game on this unofficial free site. Club Penguin remains one of the most nostalgic games and you will thoroughly enjoy playing it again.
7) Elder Scrolls IV: Oblivion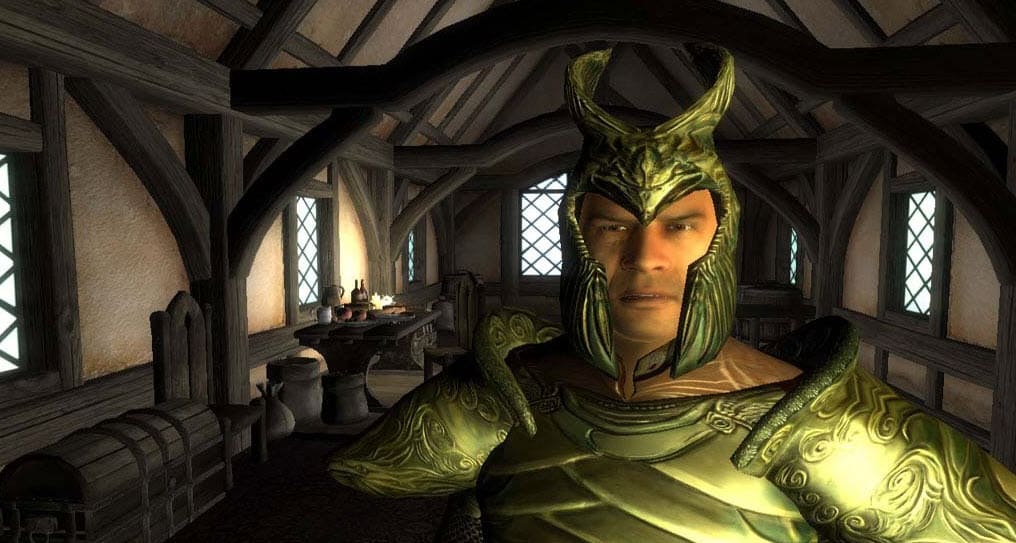 The Elder Scrolls IV: Oblivion is one of the most loved games in the Elder Scrolls franchise. The game has an incredible story and extremely well fleshed-out side characters. Skyrim may be the most sold Elder Scrolls game to date, but Oblivion has a charm that still entices every Elder Scrolls lover. It is one of the most nostalgic computer games that you can still play.
The game has many bugs and issues, Bethesda never fixed those, but these bugs are part of the fun. It brings back the nostalgia of playing it the first time, getting angry over the bugs, nevertheless still playing it. Elder Scroll IV: Oblivion is still available on Steam.
8) The Impossible Quiz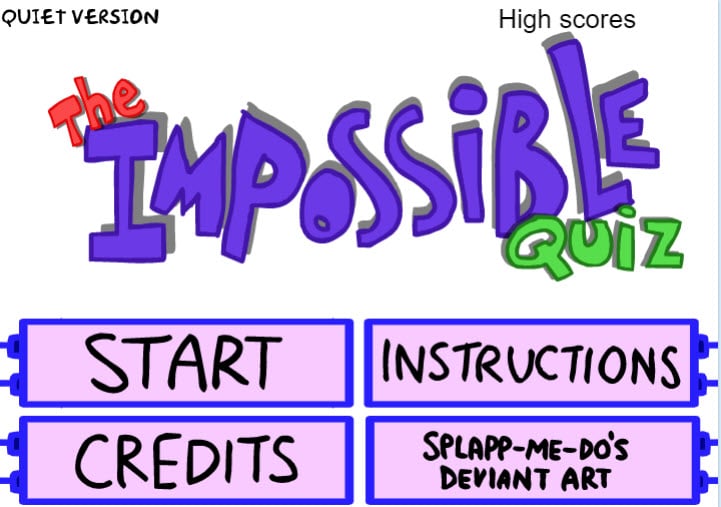 The Impossible Quiz was so weird and fun at the same time that it still remains in the memories of those who played it in the past. I was shocked at how many weird questions I remembered from the past. The quiz has remained as weird and absurd. For those who have played it in the past, you will surely get nostalgic playing it again.
You can play the game by visiting this site. If you are using Google Chrome, then you will have to unblock flash for the page first.
Wrapping Up
So, there you have it. This is the list of 8 best nostalgic games you can still play. The list is small and I am deemed to miss out the hundreds of other nostalgic games. Do comment the most nostalgic games in your opinion below, we would love to hear about it.