YouTube has blown up in recent times. Billions of users are consuming daily content on YouTube. This has opened many career options for individual content creators. Many individual creators have bagged huge fame that their names are directly associated with YouTube.
Chosing a single creator from the list really gets troublesome. Because of this opportunity that individual content creators get on YouTube, newer users are considering it as a career option.
But one needs the correct equipment to start a successful YouTube channel. One of the basic things required is a good recording software for YouTube. In this article, I have discussed about the best recording software for YouTube that many professional YouTubers use. If you are serious about starting your YouTube career, then this is a must-read.
7 Best Recording Software For YouTube
It is important that the recording of your content is of pristine quality if you want to start your YouTube career on the front foot. But what do YouTubers use to record? Here is the list of best YouTube recording software.
1) Open Broadcast Software (OBS Studio)
Open Broadcast Software or more commonly called OBS studio is likely the most commonly used recording software among YouTubers or, to be exact, streamers in general.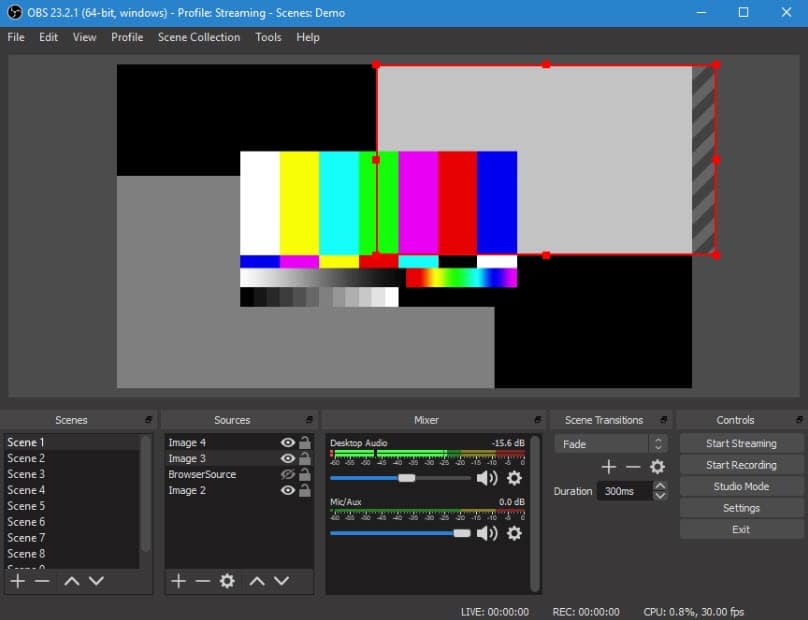 It is reliable and available for free, so it doesn't require any big investment to start checking its functionalities, which is why it makes the best recording software for YouTube list. It also has a professional version that is preferred by the professional YouTubers because of its extra features.
Some of its features that I liked are:
Feature to set up an unlimited number of scenes that can be switched seamlessly via custom transitions.
Multiple audio and video filters like noise gate and noise suppression.
Modular UI that can be rearranged exactly as the user wishes.
Studio mode is available that allows the user to preview the scenes or create new scenes and sources before pushing them live.
Multiple customizable transitions are available.
Overall, OBS is a great choice as a gameplay recorder for YouTube. Download OBS Studio from here (link).
Filmora Wondershare is one of the big reputed companies when it comes to recording applications. The new Wondershare DemoCreater is truly up to the standard and easily makes it in the best recording software for YouTube list.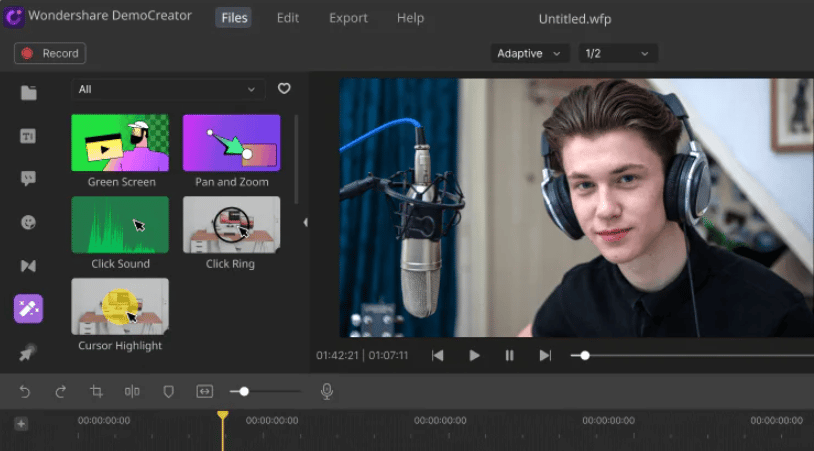 It allows users to record high-quality gaming playthroughs with narrations and reviews. Other than the gaming content, you can create video tutorials or even create training courses by recording your screen or using a webcam. Some of its features I liked are:
Ability to add markers to important points in the recording.
Gameplay can be recorded at up to 120 FPS.
Freedom to either record the entire screen or part of it.
Detachable audio from the video narration while editing to reduce the noise.
Simple to use video editing features are also available.
Directly share the videos to Vimeo, Facebook, Twitch, and YouTube.
Wondershare has many other editing and screen recording software that you can have a look at. However, I preferred this one as it seems quite easy to set up and use. Also, it has a free version available with limited features that you can check out to see whether this app is working for you or not. Download Wondershare DemoCreator from here (link).
3) Bandicam
Bandicam has been around forever and has established itself as one of the most reliable and best YouTube recording software. Some may consider it old and not up to the current standards, but they are making a big mistake. With Bandicam, users can not only record gameplay with high quality capturing but also record anything on their screen.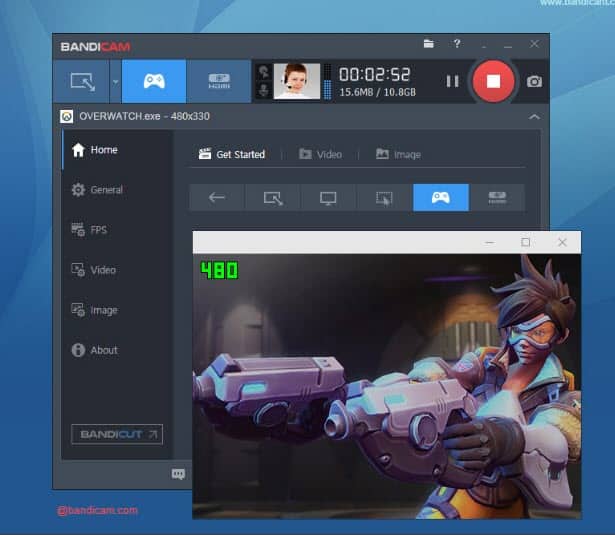 Recently, it was revealed that "Pewdiepie", one of the biggest individual YouTube content creators, uses Bandicam and rather has been using it for over many years. This just shows how reliable the screen capturing old timer is and you should definitely check it out. Some of its features I liked are:
Freedom to either record the entire screen or part of it.
Realtime drawing that allows users to draw and outline on the video or screenshot in real-time.
Available feature to overlay the webcam recording over the screen recording.
It also has a scheduled recording that allows users to set a specific time on a daily or weekly schedule of the recording to start automatically.
The ability to record the system sound and mic audio at the same time.
These are some of the features that I particularly liked, other than that the UI is simple and user friendly. The free version of Bandicam attaches a watermark in the recorded videos, but you can have a look at its features using the free version before shifting to the premium one. Download Bandicam from here (link).
4) Camtasia
Camtasia is one of the best recording software for YouTube. It is a popular screen recording software that is a great gameplay recorder for YouTube.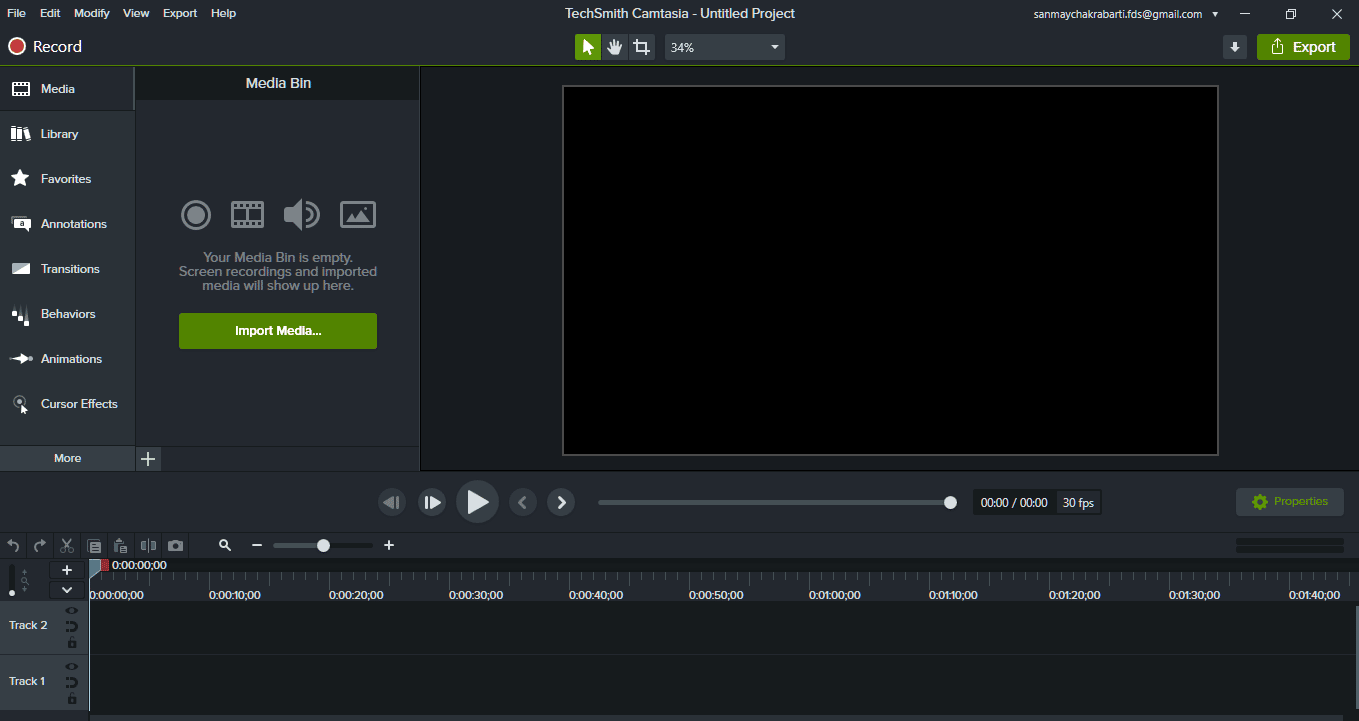 It is similar to Bandicam when it comes to recording, and it also has an inbuilt video editor. Some of its features that I liked are:
It is quick to learn and has plenty of templates and one-click effects for new users.
The ability to record system audio and mic audio at the same time.
Camtasia has its own music library, which you can use to add unique music and sounds to your content and enhance it.
Ability to overlay captured video and audio of your webcam directly on the video.
Using Camtasia users can even integrate their PowerPoint presentation in the videos. They can record with the PowerPoint Add-in or import slides directly into Camtasia.
It also allows users to create and export template packages to share with teams, or creating other similar content.
Camtasia is not free but it has a limited free trial version that you can use to get an outlook of the available features. Download Camtasia from here (link).
5) NVIDIA ShadowPlay
Nvidia Shadowplay is another great gameplay recorder for YouTube. One of its plus sides is that it can easily stream from low-end PCs. Nvidia ShadowPlay is free with Nvidia graphics cards, but sadly it only works for Nvidia GPUs.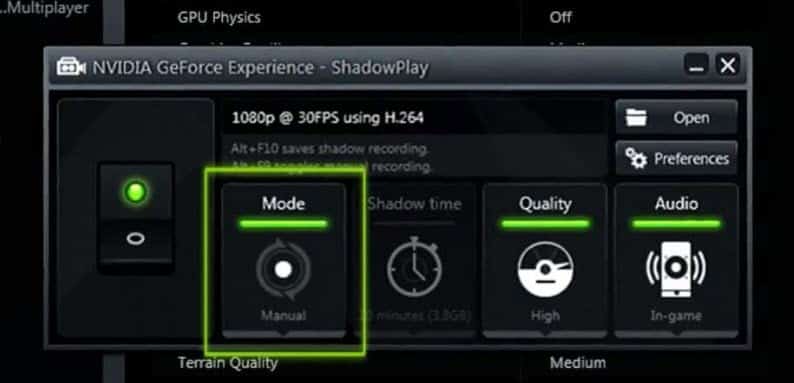 Nvidia ShadowPlay uses the GPU rather than the CPU to encode, that means it has barely any performance drop while streaming. This is why it is one of the best recording software for YouTube for content creators with low-end PCs.
Sadly, you can only record the game with the Nvidia Shadowplay and nothing else on your screen, but it can still be a good gameplay recorder for YouTube.
6) EpicRewind
EpicRewind is another good gameplay recorder for YouTube that many starting YouTubers use. It has a RAM Rolling Buffer mode, which enables the user to replay a certain section of the recording instantly.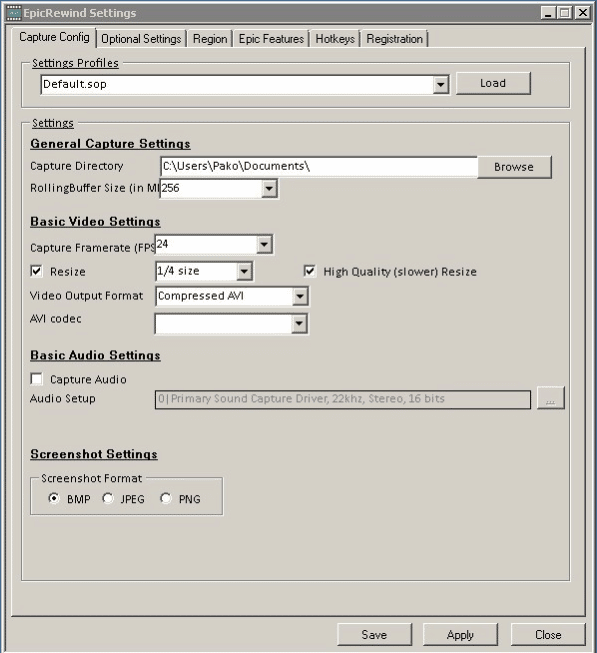 Other than that, the user can also save the buffer content with a pre-defined key for a later upload.
It has a simple and clean UI and it should be easy to use for new users. Some of its features that I liked are:
Allows you to capture video from Flash games.
Rolling buffer mode keeps the computer load to an absolute minimum.
Direct-to-disk capture mode allows the user to save the recording directly on a disk.
Freedom to configure video output format and codec.
It can also capture screenshots.
The app has a free trial version available online that you can have a look at.
7) D3DGear
D3DGear is a very lightweight gameplay recorder for YouTube. It is also compatible with even Windows Vista and XP. As it is lightweight, PCs that are low-end can stream using it with very little performance drop. If you are planning to start a YouTube career but don't have a powerful PC yet, then you must give D3DGear a try.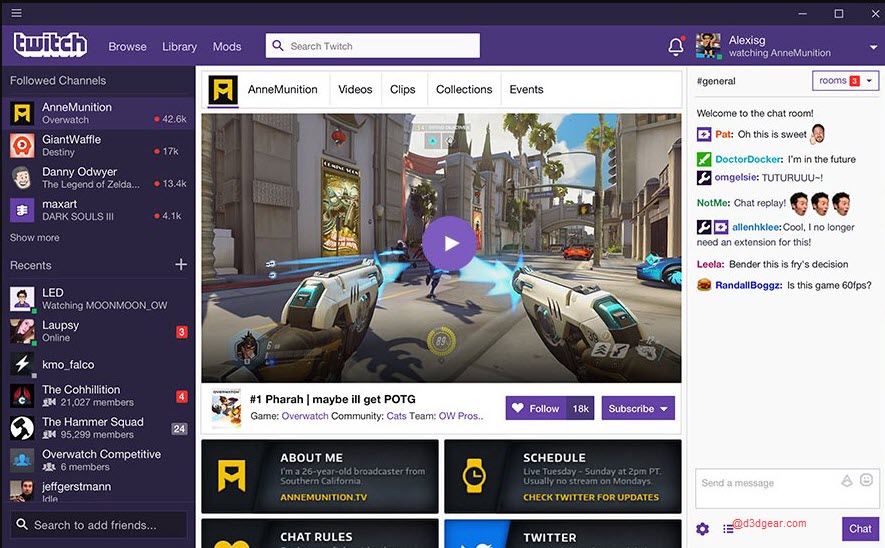 The user interface is fairly simple, it doesn't seem that new users will have any problem finding their required settings. Some other notable features of D3DGear are:
There is support for both internal and external audio.
It supports max gameplay recording of 1440p and 120 FPS.
D3DGear is able to livestream directly to Facebook, YouTube, and Twitch.
There is also support for webcam overlays.
D3DGear can be downloaded for a 15 days free trial and if you like it, then you can buy it for $29.85. You can download the trial version or buy it directly from here (link).
Wrapping Up
So, there you have it. Now you know the 7 best recording software for YouTube. Hopefully, this list helps you in uploading quality content on YouTube. Share your views on the software given above and also if you use any other application to record for YouTube in the comment section below.