Netflix has become one the biggest streaming service in the world, with millions of users daily logging in for their dose of content. With the vast number of titles available on Netflix, it can get uncomfortable to decide what to watch. Everyone has limited time, and no one wants to spend it watching a movie or TV show that is average at best.
The good news for sci-fi lovers is that I have compiled this list of the 10 best sci-fi on Netflix with a detailed review for each one.
Best Sci-Fi On Netflix
Best anything is subjective. With the large number of great titles available on Netflix, it can be overwhelming to write the best 10. Plenty of movies are noteworthy in the sci-fi genre that you may have liked, may not be listed here.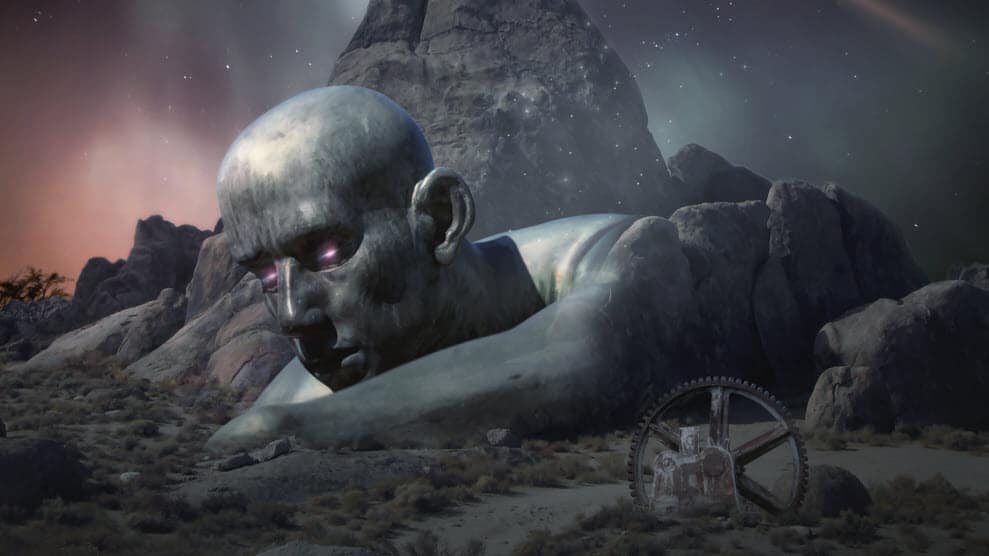 This list will be biased to my preference, as all opinions are, but I can assure you that I loved watching these movies and hopefully you will also enjoy them. One more thing before we get the list, the following list doesn't have any ranking, I have simply written 10 of the best sci-fi movies on Netflix, without ranking them.
Also, many of the movies mentioned here may not be available on Netflix for your region, because of content region restriction. In such a case, read this article and learn how to unlock the entire Netflix library from your region.
Here are the best sci-fi movies and TV shows available on Netflix.
1) Prometheus
Prometheus is a thought-provoking sci-fi movie directed by Ridley Scott that questions the origin of human life and takes place in the same universe as the 1979's science horror fiction "Alien". The movie is vastly different from the mindless killing shown in the old "Alien" movie, even after sharing the same universe.
It focuses on a recent discovery on the origins of humans and the story continues as the trillion-dollar spaceship "Prometheus" and its crew has the task of unraveling this mystery.
The movie stars Noomi Rapace as Elizabeth Shaw, one of the crew members who believes that life started from a divine involvement (god), Logan Marshall Green as Charlie Halloway, another one of the crew members on Prometheus, Elizabeth Shaw's boyfriend and a scientist that strictly considers Darwin's theory of evolution as the source of human origin. It also stars Michael Fassbender as David the Android, the walking PC has the data and computing ability to figure out almost anything, even Alien language.
Prometheus also features Charlize Theron and Idris Alba as two other important figures on the ship crew. Idris Alba playing the captain of the ship with the name Janek, and Charlize Theron plays Meredith Vickers who is a representative of the corporation funding the Prometheus.
The tantalizing story continues as they reach the distant world where supposedly humans originated. They soon came on a vast pyramidal dome that housed the secrets they were searching for. The movie leaves out enough information to thought provoke viewers without making it annoying.
Prometheus is sadly not available on Netflix for many countries due to region restrictions, but it is still available in Germany, South Korea, and Switzerland.
2) Interstellar
Interstellar, directed by Christopher Nolen is among the best sci-fi movies period. Christopher Nolen's thrilling thought-provoking and visually amazing filmmaking that movie lovers have come to love are all present in the super trippy ride that is Interstellar.
The movie follows the story of astronauts on a space trip to the other end of the galaxy, searching for a habitable planet for humankind as Earth has despoiled and is near unlivable. The film features the story of Cooper, played by Mathew McConaughey, a former test pilot and engineer with two kids, Murphy and Tom.
Interstellar starts as Cooper and his kids live on the deteriorating Earth, relying on each other. The film features the timeline where the regression of the Earth has been accepted and scientific laws previously determined have 'gone out the window'. Amid the deteriorating Earth, Cooper gets the offer to travel to the other side of the galaxy in search of any planet that can sustain life.
The story rotates around the mysteries of the universe while integrating well with the love for his family back home and the longing to return to them. Many have named this movie the most anti sci-fi sci-fi films as it goes deep into the struggles of human emotions instead of whitewashing every as for science.
3) Snowpiercer
Snowpiercer is another movie in a post-apocalyptic setting on our Earth. It is set in the future, as most apocalyptic films are, where a climate-correction experiment went wrong and killed almost all life. The few people alive now have to travel on a train, named Snowpiercer, that moves all over the globe.
Snowpiercer is not a simple train, it is similar to a lavish city, and is divided into classes, depending on the wealth and power of a person, much like all normal societies. It showcases how evil can still exist in humankind even after facing a catastrophic disaster.
The class system separates and segregates those living on the Snowpiercer all along the length of the train. Snowpiercer shows the dark truths of the society that can still exist after near-extinct apocalypse through conflicts between the classes, escalation of violence, and the unraveling of dark mysteries on the train.
Director Bong Joon-ho has done an exceptional job with the cinematography and makes the linear scope of a train into an entire world, forcing the audience to experience it in a side scroll view. The storytelling is exceptional with impactful acting from the entire cast.
4) Okja
Okja is another Bong Joon-ho masterclass and easily one of the best sci-fi movies on Netflix. It focuses on the agricultural industry, intertwined with genetic engineering. The story follows Okja, a super animal, genetically engineered and raised naturally in South Korea by Mija, Okja's caretaker.
The Mirando Corporation is behind the breeding of Okja and is now seeking to take back their investment and studying it for further information. This is done in order to improve financially and agriculturally. Mija goes against the corporation and does everything in her power to bring Okja back home.
The story revolves around the struggle of Mija to bring Okja home, while others like animal rights activists, corporate goons, and media complicates it further. Okja is a rollercoaster of emotions and forces viewers to differentiate between right and wrong.
5) Stranger Things
Stranger Things is one of the best Netflix original shows. It is a sci-fi horror set around 1983 in a fictional town named Hawkins. Hawkins residence is a quiet enough place until a kid named Will Byers goes missing in the woods.
To find Will Byers, his 3 friends Mike Wheeler, Lucas Sinclair and Dustin Henderson decide to go look for him. In their search, they find horrific, dark things. They also come across a normal-looking girl named Eleven, because of her tattoo, who has supernatural powers.
The show has 3 seasons, with a fourth one releasing soon. The storytelling and character interactions are top-notch. The main cast of Finn Wolfhard, Caleb McLaughin, Gaten Matarazzon, and Millie Bobby Brown did a fabulous job, bringing the characters to life.
6) 3%
3% is a Brazilian sci-fi thriller that takes place in a dystopian world where the people are heavily segregated. In this dystopian world, any children from the slum who have recently turned 20 get a chance to enter the Process. The Process is an evaluation system where the volunteers have to undergo a series of physical and psychological challenges. Only the top 3% of the students from each class can win the prize, a chance to live in the affluent society offshore.
The offshore is where the rich life exists. It is an environmentally and technologically engineered island for comfort, basically a paradise. This process of removing the wheat from the chaff is a highly anticipated tradition for impoverished people, and their only chance to escape the hell they live in.
With such disparity in wealth, it is common that a rebel association will exist and actively work against it. The Cause in 3% is one such rebel organization that works actively behind the scenes for disrupting the Process. A common method they use is convincing Process recruits to join their cause, so they can act as moles once they legally get the chance to enter the offshore. However, it is not so simple to fight against wealth when you also get access to it.
The story gets into various deep aspects of the human mind and the cinematography is exceptional. I do suggest you watch with the Portuguese dub over the English dub and use subtitles to get the best experience. Also, 3%'s season 4 just released in 2020, so you will have a lot of content to keep yourself hooked up for a long time.
7) Steins Gate
Steins Gate is a critically acclaimed sci-fi thriller anime series that is now available on Netflix. The popular anime takes the user on a wild ride of time manipulation and its consequences. Steins Gate has a wide range of characters with the lead character, Okabe Runtarou, a university student, referring to himself (and behaving like one in most cases) as "crazy mad scientist Hououin Kyoma".
Like all "mad scientists", Okabe Runtarou also has his secret lab, a room on rent above a grocery store. He is supported by other lab partners, Hashida Daru (a hacker/software developer) and Shiina Mayuri (a normal girl and Okabe's childhood friend.
Out of all the disastrous failed creations of Okabe, he unknowingly created a time machine, while trying to create a phone microphone, and used to create a time paradox, which then started a long chain of events.
The story soon introduces Makise Kurisu, a genius scientist, who gets tied up with Okabe and his other lab partners, without knowing that her life depends on it. Steins Gate is a mixture of absolutely amazing comedic timings, soul-crushing moments, complete despair, and for science fanatics a lot of time paradox discussions.
8) Platform
Platform is a Spanish sci-fi horror movie that takes place in a dystopian future where prisoners are kept in vertical cells where those on the upper platforms get the choice to eat the food as it slowly drops down the platform, getting finished much before the last platform.
The story encapsulates the essence of greed and gluttony in every one of us, where all common sense fails to exist in comparison. The prison is an enormous tower with one cell per level and two prisoners for each cell. At the top of the tower, a glorious banquet is lowered with fixed timing for each cell level for eating.
This makes those at the top get the first pickings, while those at lower levels eat the leftovers if any is left. All is not lost as one guy (our protagonist) tries to bring order at his own life's risk for those that live below him, and it leads to some unexpected results.
The story is filled with violence and shows exceptional cinematography skills. The director and the actors have done a phenomenal job and it is a must-watch on Netflix.
9) Neon Genesis Evangelion
Neon Genesis Evangelion is the 2nd anime series on this list, and it is among the most highly rated anime to date. Evangelion (the short name) recently became available on Netflix, and it created a big commotion all over the world.
Evangelion is 1996 anime series (yes! it is that old) where the story takes place in a post-apocalyptic world in the future where their world is under invasion from beings named Angels. Earth suffered the unknown cataclysmic event in 2000, which changed the global sea levels and temperatures and is linked with the appearance of these Angels.
The Angels are massive entities that no human or army battalion can defeat. Thus, like always humans created machines to fight back. In this case, they built giant Mecha suits, much like Pacific Rim, only more than a decade ago. Now, the show is much deeper than simple Mecha battles.
Neon Genesis Evangelion is an extremely mature show that tackles psychological impact and morality. Violence and sexuality are also a big part of the anime, but the biggest reason Evangelion has become a must-watch anime series is the unexpected ending that spurred up a million questions rather than answers (in a good way).
10) Black Mirror's Bandersnatch
Probably the weirdest sci-fi movies on Netflix is Black Mirror's Bandersnatch. It is the only non-movie movie on this list. In other words, it's an interactive movie, like a game of sorts, where you decide how the story progresses.
Black Mirror's Bandersnatch follows the story of Stefan, who is an aspiring programmer and building the game, Bandersnatch, based on a fictional adventure novel by a dead psychotic author. The story gives you the choice to make major decisions in Stefan's lives, but it is not limited to it as you even get to decide his meals and his interactions with others, like his father.
The movie/game soon takes wild turns as your decisions start to show the consequences. To not spoil much, Stefan can easily die based on your decisions, and those are not the worst endings. The sci-fi movie even lets you directly interact with Stefan, where Stefan self realizes that the viewer is watching and interacting with him, letting you even chat with Stefan through his PC.
Black Mirror's Bandersnatch truly lives up to the sci-fi tag in the truest sense.
Wrapping Up
So, there you have it. Now you know the 10 best sci-fi on Netflix. Enjoy the movies and shows mentioned here and leave your feedback in the comment section below.