Netflix is one of the biggest streaming platforms with millions of active users all over the world. You will find thousands of TV shows and movies on Netflix. The abundance of content and features like downloading Netflix videos for watching offline and the continue watching list has made the platform what it is today. But, there are still some things that Netflix can do better.
The Netflix region-specific content has made many users unhappy. When you are paying for the subscription, you want access to all the content. This is where a VPN comes in handy. But, how to watch Netflix with VPN for unlocking all region-specific content?
In this article, I have discussed how to use a VPN with Netflix to unlock all region-specific content. I have also listed 4 best VPNs for this purpose.
What Is Netflix Region-Specific Content?
Netflix has an abundance of content in their library. However, all contents in their library are not available in every region. There are many movies and TV shows that are region-specific. This is due to "territorial license".
The territorial license is the license rights sold by producers to media distributors (like Netflix) to stream that content in that specific region. This is a way to maximize the profit that one can get from their content.
So, the media distributor (Netflix) won't buy territorial rights of shows for regions that they know won't bring them profit in that region. This is one reason for region-specific content.
There is another situation, where a show or movie is banned in a region. This means, even if Netflix has territorial rights to stream the show in that region, they can't due to legal restrictions. So, how to watch Netflix with VPN? I have answered this below.
How To Watch Netflix With VPN?
VPNs are the best way to unlock region-specific content on Netflix. Netflix uses your IP address to track your region. The library is the same, but they hide region-specific contents after reading your IP. By using a VPN, you can change your IP to show that you are from another region.
This way you will be able to fool Netflix into believing that you are from that region and easily access the shows and movies specific for that region. So, you can watch all Netflix content from your own Country. However, you do need a Netflix subscription to watch content on their platform, there is no way around that.
Now, how to use a VPN with Netflix? First, you will have to install and sign up on a VPN that Netflix cannot detect. We have listed 5 of them below, so you can check that out before continuing. Once you have signed up, follow the steps given below:
Open the VPN and connect to the server of the region you want to unlock the Netflix library.
Once connected, visit the Netflix website, and sign in with your account.
Now, search for the region-specific show you wanted to watch.
Play the video and enjoy it.
Also read:
Can't Watch Netflix With VPN? Here Is Why
After the recent updates, Netflix has updated its security policies and can detect most of the VPN IP addresses. If you can't watch Netflix with VPN, Netflix has likely detected that you are using a VPN and blocked you from accessing their library.
So, how to watch Netflix with VPN in these circumstances? There isn't much you can do other than use a VPN that can evade Netflix's detection. I have listed 4 of the best VPN to use with Netflix and they have evaded Netflix's detection when I am writing this article.
It is very much possible that Netflix updates its VPN detection methods in the future to detect these VPNs. But until then, these VPNs are a great way to completely unlock Netflix's library.
1) ExpressVPN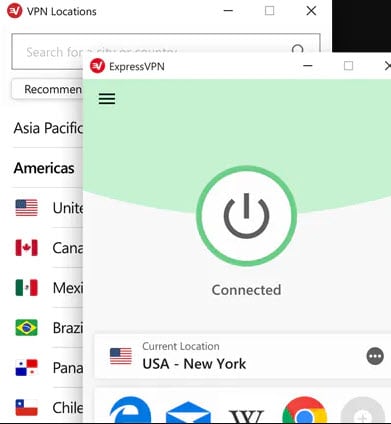 ExpressVPN is a great choice for watching Netflix. They have dedicated features for connecting to Netflix that will very handy in these circumstances. The servers provided by ExpressVPN are quite fast and are able to stream Netflix videos in HD without buffering.
The subscription for ExpressVPN has a 30-day money-back guarantee, so you can give it a try without worrying. ExpressVPN is also a reliable VPN for other privacy protection purposes. Overall, it is one of the best VPNs for unblocking Netflix's library.
Download ExpressVPN.
2) NordVPN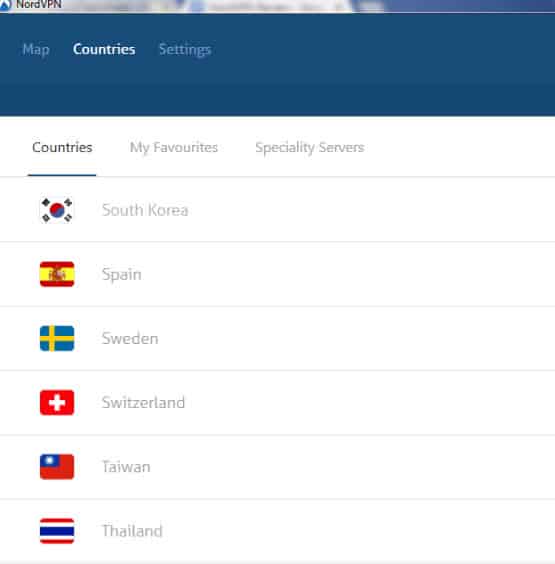 NordVPN is another great choice for unblocking Netflix's library. Most of their servers work with Netflix, at least when I am writing this article. You can access Netflix region-specific content from the web and the Netflix app using NordVPN. The subscription cost of NordVPN is cheaper than many other VPNs. They also put great emphasis on security.
NordVPN is a good option to use with Netflix. The servers are also fast enough that you shouldn't face any issue. They also provide a 30-day money-back guarantee, so there is no harm giving it a try.
Download NordVPN.
3) VyprVPN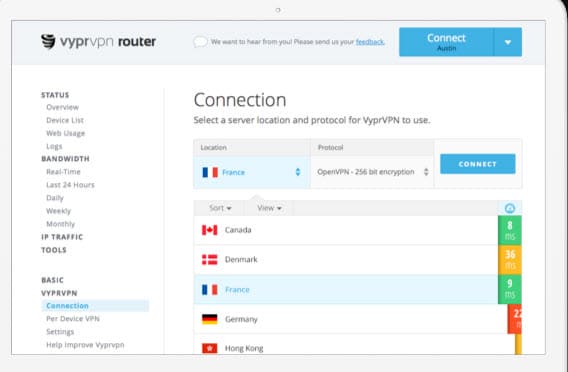 Another great way to proxy into Netflix is VyprVPN. VyprVPN is a nice VPN to use and has very affordable plans. They are known to work well with Netflix for some time now. They have great and very responsive customer service.
The VyprVPN servers provide good speed and you can watch Netflix content in HD, unless your internet connection is unusually slow. The app's interface is user friendly and can easily be set up.
Download VyprVPN.
4) Surfshark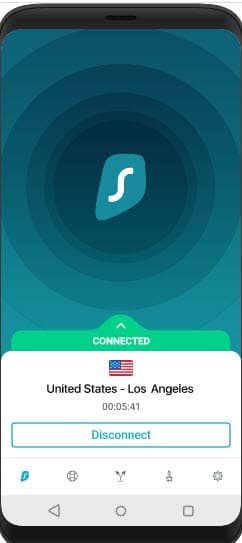 Surfshark is an affordable VPN to watch Netflix's blocked content. The monthly subscription for Surfshark is $1.99, which is very cheap compared to many other VPNs. Surfshark provides good servers, maybe not as fast as ExpressVPN, but it is much cheaper in comparison. They have many useful features like ad-block, blocking browser trackers, and many other essential VPN features.
They also put great emphasis on security and had a good track record regarding it. Surfshark is constantly working to unblock every region-specific Netflix content. They also have nice customer support.
Download Surfshark.
Wrapping Up
So, there you have it. Now you know how to watch Netflix with VPN and which are the best VPNs to connect with Netflix. The 4 listed VPNs have been tested to work in unblocking Netflix servers when I am writing this, but it can obviously change in the future. If you have any questions regarding this topic, ask them in the comment section.