Sims franchise has been one of the most robust gaming franchises I have seen in all these years. It features completely new gameplay with each playthrough, with stories ranging from normal life to living as a werewolf or vampire. The range of possibilities in Sims is the reason for its widespread popularity.
Sims 4 is the last released version of the popular Sims games and in this article, I have discussed the best Sims 4 expansion packs, with detailed reviews for each of them.
Also read: 8 Best Nostalgic Games You Can Still Play
Best Sims 4 Expansion Packs
The Sims base game is never the highlight of the game. The expansion packs are what Sims fans live for! To be introduced to a new world in the same old game, with even new game mechanics. Most popular games release expansion packs, but none like Sims.
Sims 4 alone comes with nine expansion packs, eight-game packs, and 17 stuff packs. With so much additional content, you cannot expect them to be free. The base Sims 4 costs around $35 – $40, but with all the additional content, it can cost up to $700, which is a hefty price.
If your priority is only to buy the best expansion packs for maximum enjoyment with limited spending, then you have come to the right place. Here are I have given the Sims 4 expansion pack reviews and highlighted the Sims 4 best expansion packs.
1) Seasons
Season is arguably the best Sims 4 expansion with its game-changing features. Seasons does not add a new world, but the added content it provides succeeds most other expansions. One of the best things it adds is its namesake "seasons" and weather, depending on the calendar. This even allows the celebration of a wide range of holidays and events that was missing earlier.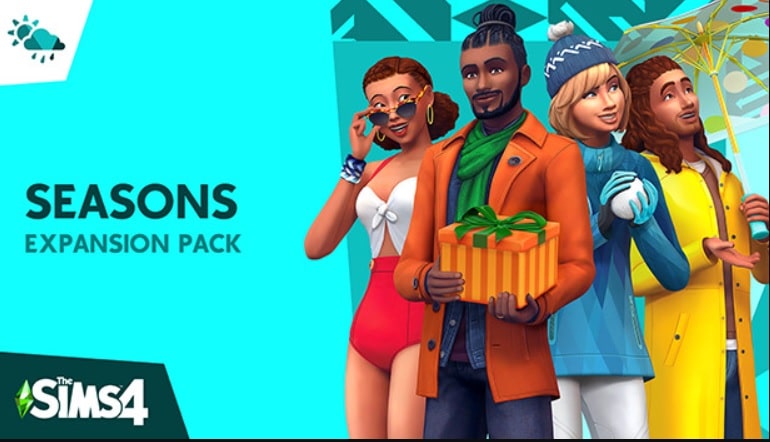 Adding Seasons is the biggest change across the game that you will ever see in The Sims 4 and adds a new depth to every home in every neighborhood. It also allows more realistic gameplay in terms of being able to add and plan regular events, including birthday parties. This is also the expansion which is the most general, adding new features that have a wide range of uses and implications. A worthy winner of the top spot on this list.
2) Discover University
One of the best expansion packs for and the one leading this list is Discover University. This is arguably one of the strongest packs in Sims 4. The pack features incredible amount of details that goes into student loans, living on the campus, student interaction, joining clubs, and participate in various college events, just how a normal university works.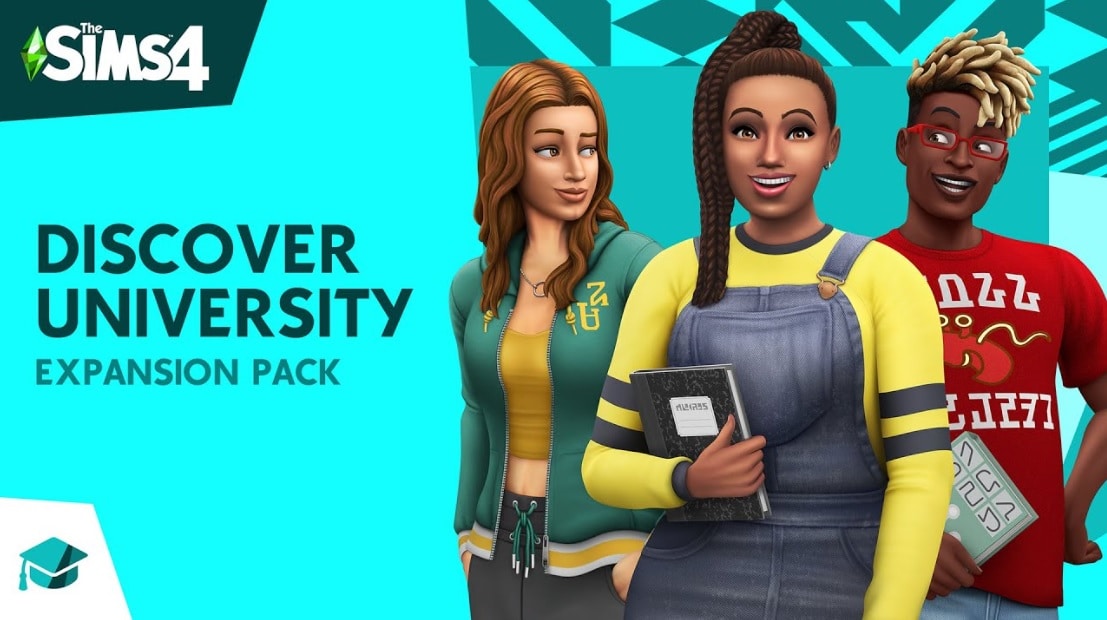 With this pack, you won't be bored. It comes with a variety of things to do. One downside of Discover University is that it is quite expensive compared to the other plans. Although, the pack does fulfill its price with the amount of content it provides.
3) Eco Lifestyle
Eco Lifestyle was an unexpected theme that had many players' skeptical at first. However, as it's been explored simmers have discovered that it's far more versatile than expected. It offers several different ways to affect your world, including eco footprints and action plans.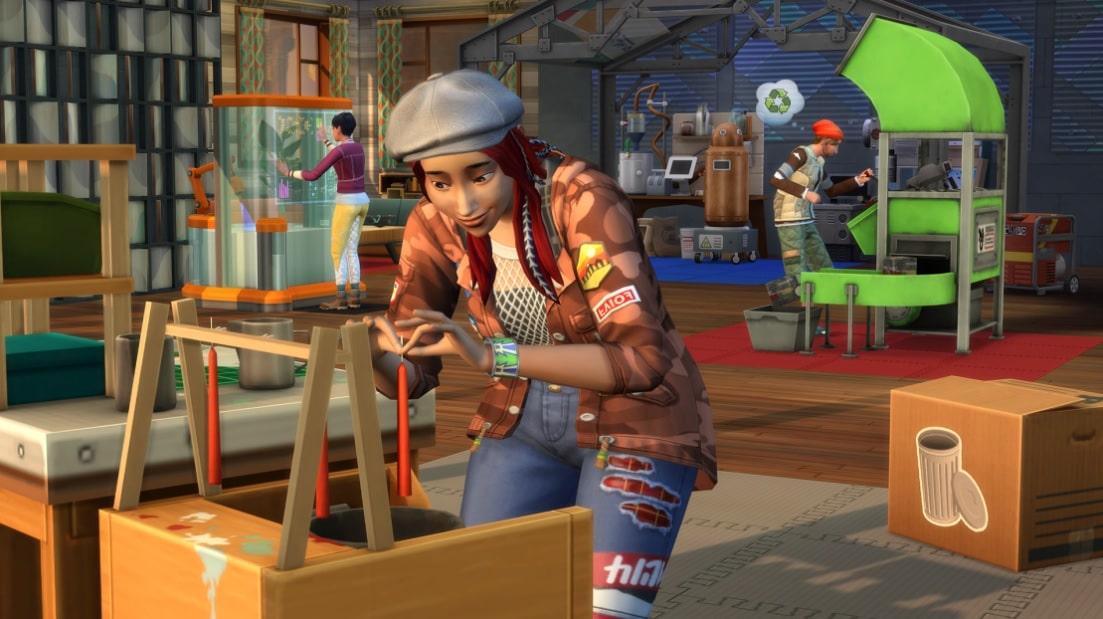 Eco footprints allow you to change the world into a green area full of beauty or plunge it into an industrial smog. You can also influence sims behavior through action plans, although these currently have some glitches that push this pack down the list a little.
The pack also adds green energy, a new career, fabrication and candle making skills, evolving community lots and so much more. It was a surprise that was well-received, pulling numerous small features together into a well-rounded expansion.
4) City Living
Another great expansion is City Living. It adds the "City Living" experience by adding apartments, city festivals and even work from home careers. This expansion also adds the San Mychuno city, which adds a new experience for the Sim 4 players.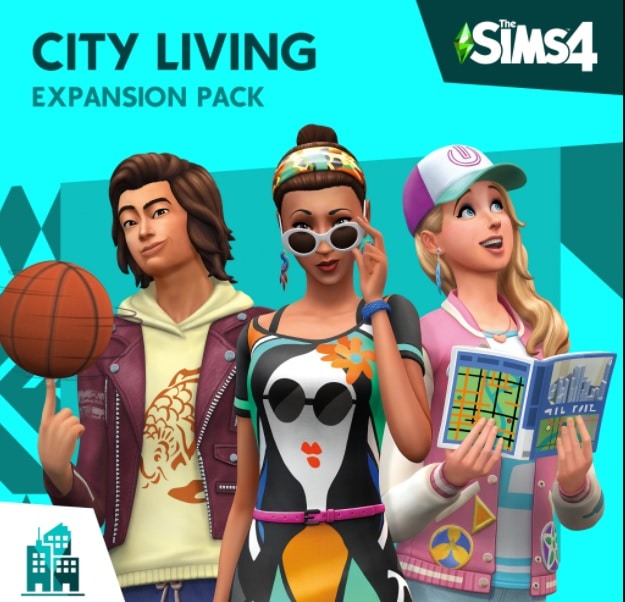 This expansion drastically changes the gameplay mechanics by introducing the apartment system, rent to live lifestyle and paying upfront for the furniture. These new elements make the game much more interesting.
The work from home careers include Social Media Influencers, professional critics, which has stayed relevant for longer than most careers. It also features food stalls, festivals, and community lots, which adds to the fun of the game.
5) Get Together
Get Together may not be the best Sims 4 expansion but it sure is a lot of fun to play. It adds a gorgeous world of Windenburg, which is a massive world. This expansion features a unique club system that is one of the most versatile and under used systems in the games. You can create a club and recruit sims.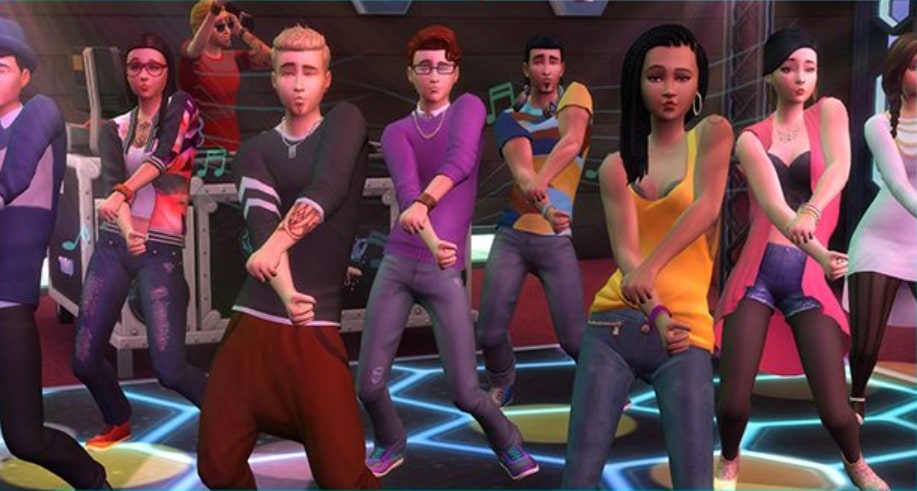 It also features club meetings with up to 8 sims at one place. You can also do events or tasks with your club members, like choreographing dance routines. Overall, Get Together expansion is extremely fun to play and any Sims player will thoroughly enjoy it.
6) Cats And Dogs
Cats and Dogs can easily take the first spot for Sims 4 best expansion tag for anyone that likes or has pets. This expansion adds cats and dogs to the game, with further additions like interactive veterinary careers. The Cats and Dogs expansion also adds the Brindleton Bay world, that has become one of the favorites among Sim players.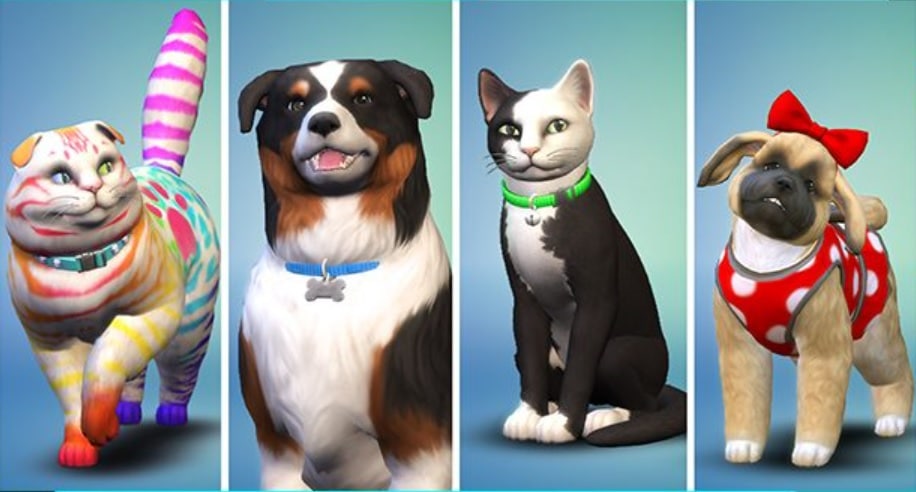 With pets, there also comes issues with taking care of them. The pets can get sick and you will also have to care of its other needs, much similar to how you have to care for all needs of your sim. The cats and dogs also come with many customization options.
This expansion is not only for animal lovers as the pets does make the house more lively, which many will appreciate. But if you don't like animals or taking care of them, then this expansion is not for you as it can get annoying quite early with the demanding chores of your pets.
7) Island Living
Island Living is a make it or break it type of expansion. Either you like or you hate it, there is very little middle ground here. It features a new lifestyle on the island of Sulani. Similar to City Living, Island Living also introduces experiences that are akin to an island lifestyle.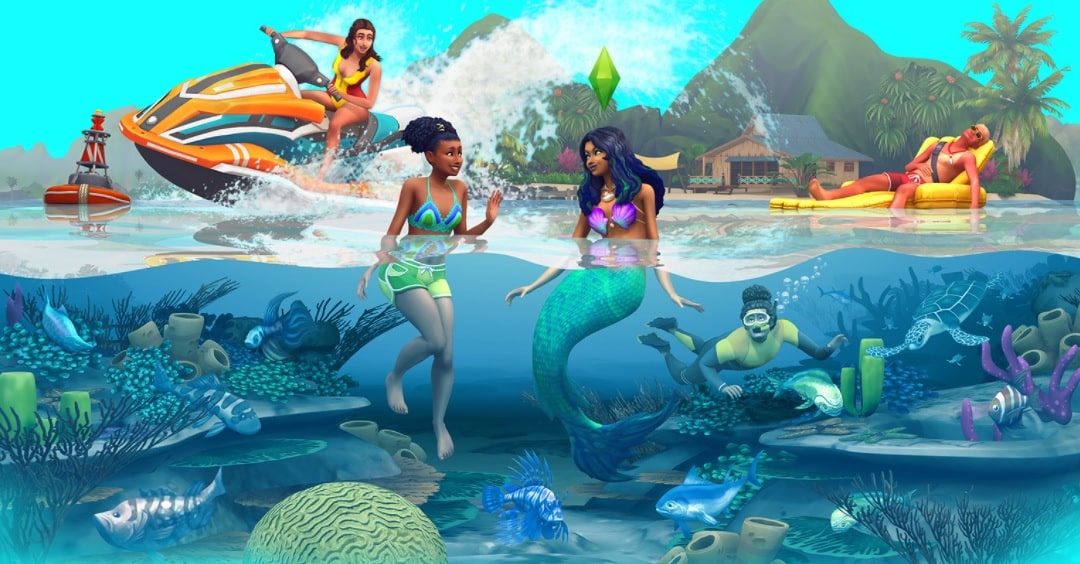 It features some stunning scenery, mermaids, dolphins and a variety of new jobs like becoming a Diver, Lifeguard, Conservationist, or even a Fisherman. The conservationist career allows you to change the surroundings as the island evolves with each progress you make in game. You can also build oceanfront lots, which can be exciting for those that prefer building on Sims.
Overall, Island Living is a great expansion, unless you dislike the Island lifestyle. The gameplay is unique and can be a lot of fun to experience.
8) Get To Work
One of the earliest expansions of Sims 4 is Get to Work. This expansion has some great qualities, but likewise there are many issues with it that needed fixing. As the expansion name suggests, Get To Work focuses on interactive careers like being a doctor, detective or scientist. Interactive careers are some of most fun element of Sims 4 when done right, and it is quite enjoyable in this expansion, until it becomes boring or unbearable because of bugs.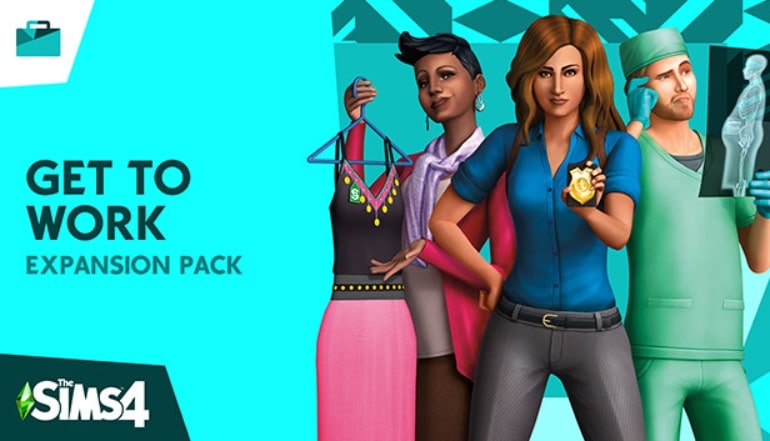 The Get To Work expansion also adds first occult, aliens and running retail stores. Seeing that this was the first expansion, it does a good job. However, the later expansions are simply more enjoyable and have less bugs.
9) Get Famous
The last expansion is Get Famous, which can be fun for those that are interested in interactive acting and the unique fame system. The fame system allows your Sim to build their fame, which will lead to certain events. It sounds great but in terms of actual gameplay, the fame system has been erratic at best.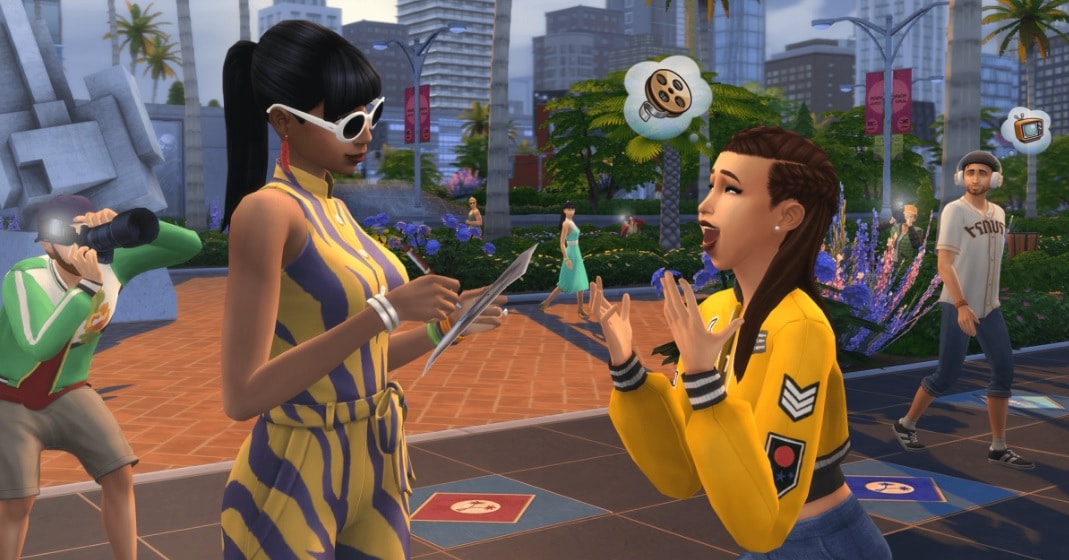 There are also content creation careers, but the City Living expansion does a better job of it in my opinion. The interactive acting career is the highlight of this expansion, but it can also get boring soon with the same jobs.
If the erratic fame system does not annoy you, then you will have a good time with this expansion.
Wrapping Up
So, there you have it. Now you know what is the best Sims 4 expansion pack and a list of other best Sims expansion packs that you may also enjoy playing. If you have any questions regarding this topic, ask them in the comment section below.