Chromecast is among the leading streaming devices for TV. Developed by Google, it easily mirrors the phone screen to the connected TV, while using its connected internet. Other than streaming shows and movies, there are many games that can also be played using Chromecast.
Here I have discussed how you can play games using Chromecast and the best Chromecast games for TV.
Also read: 5 Best Nvidia Shield Emulators For Playing Retro Games On Nvidia Shield TV
A Brief Introduction To Google Chromecast
If you are unfamiliar with Google Chromecast, then here is a brief introduction to it. Chromecast is a streaming service, similar to Amazon Firestick or Roku TV, which streams media to the connected TV wirelessly.
Chromecast can be used for playing digital music, images, videos, and play games. It has many digital media players, which are used to mirror audio and video from an external device, like your phone, to an HD (high definition) screen, like your TV. So, Chromecast acts as a kind of mediator between the devices and the television.
How To Game On Google Chromecast?
While gaming is not a popular thing on Chromecast, it is still doable. There aren't many games that are compatible with Chromecast, but you can literally play any game from your Android or IOS, by mirroring to the TV. However, playing incompatible games will lead to certain complications, like input lag, bad graphic display, etc.
Playing games that are not meant to work on big screens can create these issues. Fortunately, there are still games that are Chromecast compatible and runs great on any Chromecasted TV. Other than mirroring your phone, if you are using Chromecast on Google TV, you other options for gaming.
How To Game On Google TV With Google Chromecast?
Other than mirroring the game from your phone, which I will further discuss below, if you have a Google TV and high-speed internet, there are some other exciting options. Some of you may have guessed already, I am talking about cloud gaming. Now, before you stop reading, cloud gaming is actually decent on Google TV with Chromecast.
Chromecast on Google TV supports many of the Cloud gaming apps, but none natively. Stadia is supposed to be natively available sometime in 2021. However, you can sideload Stadia, GeForce Now, and Steam Link. The performance of Cloud gaming is actually decent, much better than what it used to be on Google TV with Chromecast and high-speed internet. Input lag is still apparent in shooting and racing games, but it is far better than before. If you are looking for some fun on your Google TV with Chromecast, you should definitely check out cloud gaming.
How To Game Play Games On TV With Chromecast?
If you don't have a Google TV or a TV that supports cloud gaming, don't worry as there are other ways to play games on it using Chromecast. You can download games on your Android or iOS devices, and mirror them on the TV, using the Chromecast. The device should be supported by Chromecast for it to work. Chromecast will use its own internet connection to stream the game on the TV.
So, how to mirror the game on the TV using Chrome cast? There are two ways to do it. The first way is from inside the actual. This obviously only works for Chromecast-compatible games. However, you can also cast games to your with Chromecast even when they are not "compatible". This may or may not lead to the unfortunate circumstances mentioned earlier for every particular game.
To Chromecast incompatible games, follow the steps given below:
Open it, once the installation finishes.
Set up your Google Home by going through the on-screen instructions.
Pair up with your Chromecast device. It will likely ask for some code, which will be shown on your Chromecasted TV screen.
Now, select the left menu button (3 horizontal bars) and tap on the Chromecast screen/audio option.
Select the device you want to cast it to in-case you have multiple TVs with Chromecast paired.
That's it. Now you can enjoy the game on your TV using Chromecast.
Which Are The Chromecast Games For TV?
Now that you have understood how to Chromecast games on your TV, there are two types of games you can play. One is obviously the games that Chromecast considers as compatible. The other types are games that are not considered compatible.
The best Chromecast games are those that are optimized for Chromecast. However, these games may not be suited for most of you. Basically, the best games for Chromecast are low graphics games that not many will enjoy. However, highly intensive games, like Real Racing 3 or PUBG Mobile, and good indie games, such as Limbo can also be Chromecasted.
That doesn't mean all incompatible games will best for streaming using Chromecast. Geometry Dash is one such game that is near impossible to play using Chromecast, as it requires an almost instant response.
List Of Compatible Chromecast Games For TV
Now, I have kept mentioning Chromecast compatible games without actually mentioning what they are. Here is a list of the compatible games on Chromecast:
Just Dance Now
Tricky Titans
Chess
Angry Birds Go!
Cardcast
Up Down Fish
Heist
JUMP AND BUMP
Floating Brains
DEER HUNTER 2018
Tankcast
Cast-a-Draw
Wheel of Fortune
Alien Invaders
DrawParty for Chromecast
To get more games or an updated list of the games, visit here.
Best Games For Chromecast
Here I have mentioned some of the best Chromecast games that I have found. These include both compatible and incompatible Chromecast games.
1) Real Racing 3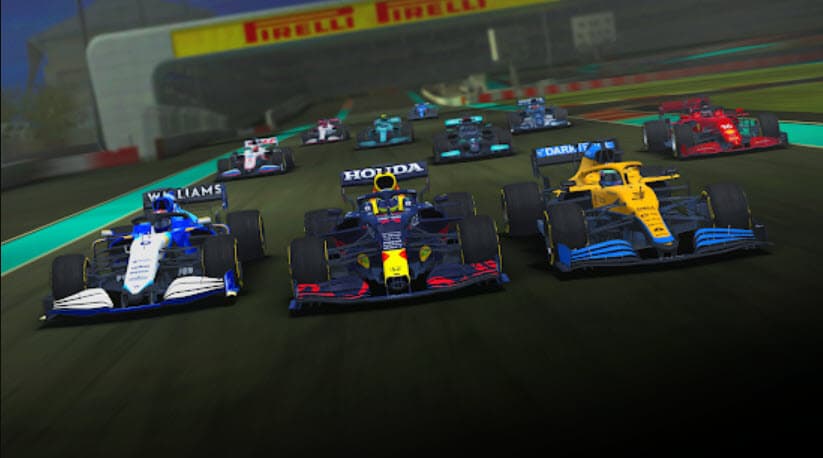 Real Racing 3 is one of the most compatible, non-compatible Chromecast games that you can play on your TV. It has a very minute input lag, but the graphics on your TV will make up with the experience. Real Racing 3 is a racing game in the world of motorsports. It is among the best racing games on mobile and it is completely free to play.
You can download Real Racing 3 on Android and iOS.
2) Limbo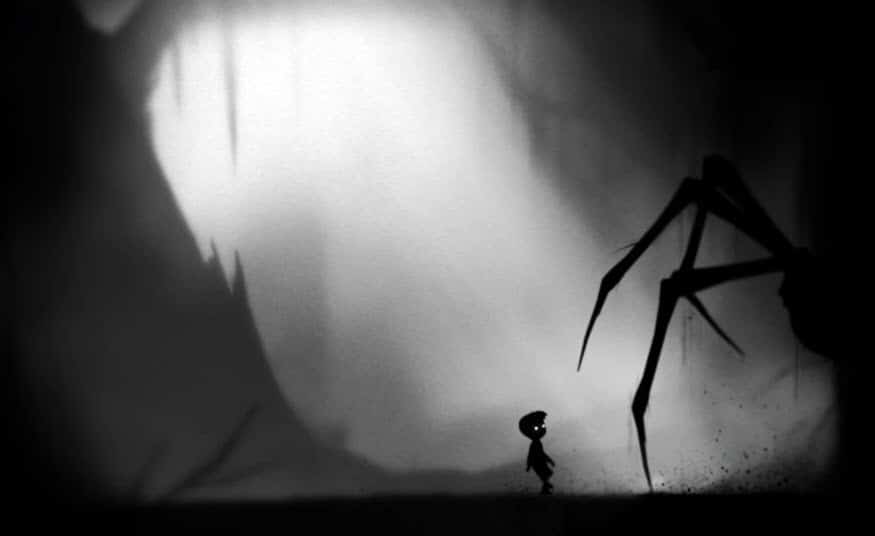 Limbo is an award-winning indie adventure game that takes place in a dark dystopian land. This game is also incompatible with Chromecast, but it works quite well anyway. The story follows a boy that is in search of her sister in a land of darkness, where unpredictability lurks everywhere. Solve puzzles as the boy and cross the dystopian dark land of Limbo and finally find his sister. Limbo is not free to play, and you can buy it on Android and iOS.
3) Monopoly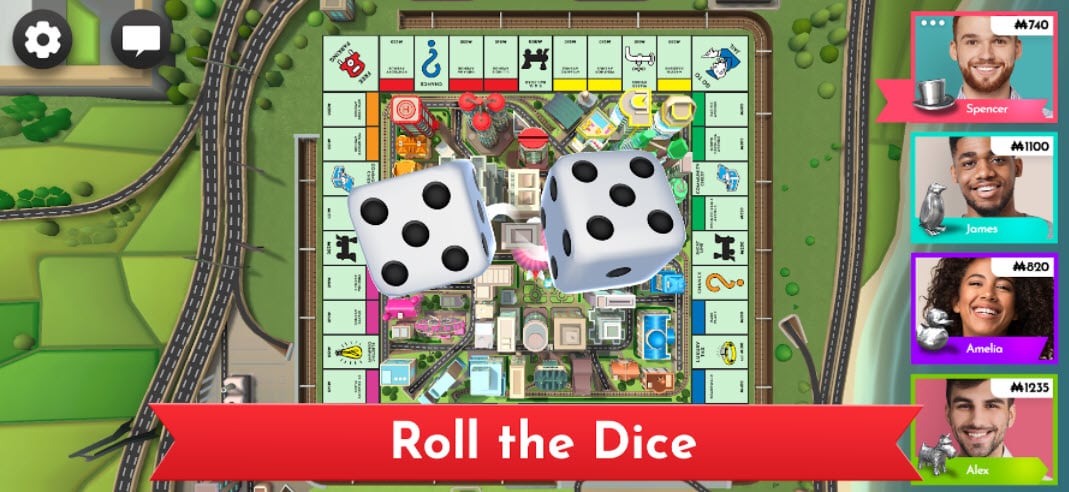 Who doesn't love the old board game Monopoly? This family board game was revitalized on digital platforms, such as phones and PCs. Playing Monopoly on your phone is great while traveling, but playing it at home with the entire family can become tricky with the small screen. Chromecasting Monopoly on your TV is a great way to enjoy this game with your family. One downside is that it is not free.
You can download Monopoly on Android and iOS.
4) Angry Birds Go!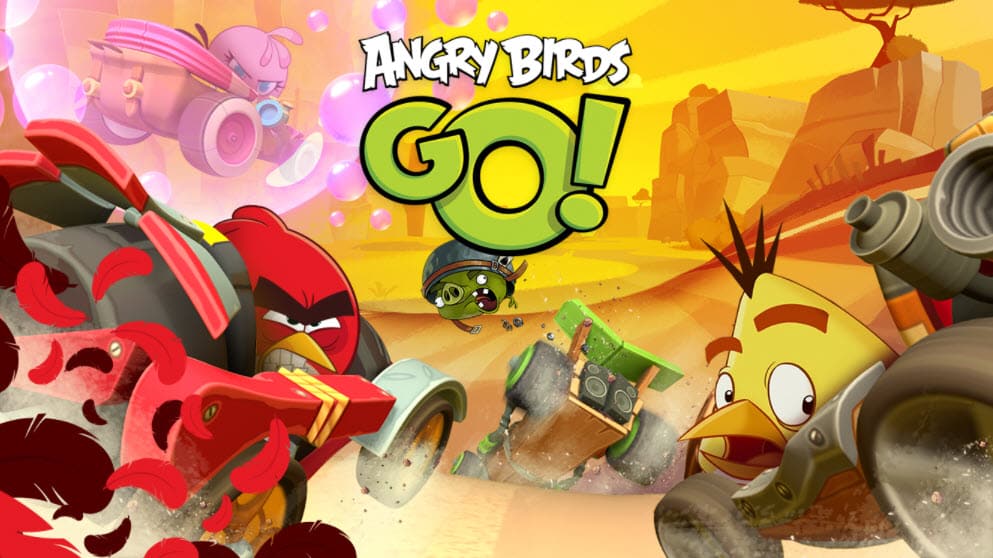 Angry Birds Go! is among the best Chromecast games list as it runs extremely well while Chromecasting. The game is compatible with Chromecast, which is understandable seeing how well it does. This game is a little different than the traditional angry birds game. It is a racing game, where you can race as the birds or the pigs. It features many game modes, characters, and vehicles to keep you interested in it for a long time.
Download Angry Bird Go on Android and iOS.
5) Chess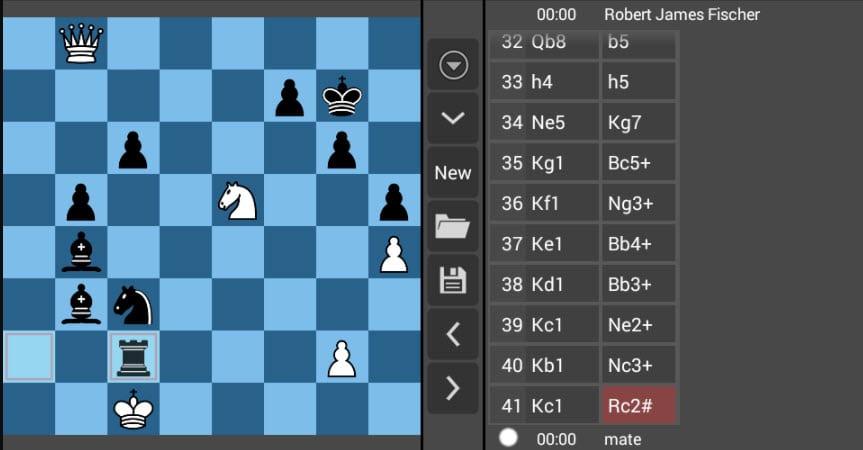 The all-time classic game, Chess, is the last on the best games for Chromecast list. Playing chess on a big screen with your friends or the AI is a great way to enjoy a simple game. Many times, you will see moves, which are otherwise hard to notice on small screens. Chess works really well with Chromecast and if you are a chess fan, you should definitely give it a try.
Download Chess on Android and iOS.
Wrapping Up
So, there you have it. These are the Chromecast games for TV and now you should know how to play them. If you have any questions regarding this topic, ask them in the comment section below.