Google Maps is an incredible app developed by Google that uses GPS technology to tell you where you are. This app has been extremely useful for users to navigate in unknown areas without getting lost. But finding your location isn't the only thing that Google Maps can do.
The app has tons of useful features that go under the radar of most people. In this article, I have discussed how to explore on Google Maps better using 10 Google Map hidden features.
Also, check out:
10 Google Map Hidden Features
Google Maps holds a hundred different useful features. But surprisingly, few people know them. Here, I have listed 10 of the hidden features that are very useful in certain situations. Check them out and I can guarantee you will find them useful.
1) Visit The Past
Ever wondered what time-traveling looks like? Well, you will likely never time-travel, but you can get a similar experience with the new feature in Google Maps Street View. This Google Maps secret allows us to see how a place (tourist spot) looked in the past and how the area developed over the years. The Street View feature was amazing by itself because you could see a place that is miles away easily in 3D on your device.
But, the potential of this feature of looking at the past takes it to a different level. This feature is still limited to some specific tourist spots, but one can only wonder how much it develops in the future. It is one of the Google Map hidden features that is still unknown to many.
2) Download Route On Google Maps
Many users still don't know that they can download routes on Google Maps for offline use. If your internet isn't that strong and navigating with Google maps becomes hard, you can simply download the routes and use them offline to navigate your way. To download routes on Google Maps, follow the steps given below:
Open Google Maps on your phone.
Search the location you want to visit.
Tap on the bottom bar and select the Download option.
Choose the size of the region that you want to save and enter a name for it.
Now, you can start navigating offline. Using the downloaded routes on Google Maps means that you will be missing the traffic and other road-related reports, so keep that in mind before using it.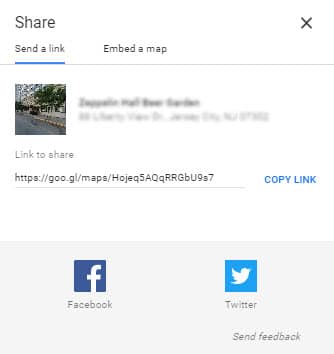 Ever found it irritating to give directions to your friends for navigating to a location? Well, Google Maps even solved that issue. One of the Google Map hidden features allows you to share the route with your friend using Google Maps. This way you don't have to constantly get troubled whenever your friend gets lost. What's even more interesting is that you can share the location through online messaging apps.
It is very simple, just look up the address you want to direct your friend to (can be your own address) and tap on the More Info button. Select the Share option and select your friends to share it with them.
4) Locate Your Parked Car
One of the most annoying ways to waste time is finding your parked car. We all have issues in our life that it can become hard to remember simple stuff, like where we have parked our car. And with how the parking lots look the same, it can become a hell to simply find your parked car.
That's why being able to locate your car with Google Maps is so amazing. You can save your parking location on Google Maps so that you don't forget about it. This is a simple feature, but it can be extremely helpful for many people.
5) Zoom With A Single Finger
Yes! You can zoom on Google Maps with a single finger. You don't need to use 2 fingers and pinch to zoom in and out. This is particularly useful while driving.
To zoom with a single finger, you need to make sure that you center the location in Google Maps you want to zoom in. Double-tap on your phone's screen and keep touching the screen on your 2nd tap. Now, you can zoom in and out on the location in the center of the map by sliding your finger up and down.
6) Voice Commands
Google can use voice commands to help you navigate your route better. It is an extremely useful feature for safe driving. You no longer need to move your hands off the steering wheel and try to find your location on the map, Google will tell you what to do. Google Maps uses Google Assistant AI to make this happen.
To activate Google Assistant, simply say "Ok Google" while using the navigation feature. There are various commands you can use, like finding the location in Google Maps, which should cover most of the things you need while traveling. This Google Map hidden feature will allow you to drive much safer.
7) Add Stops To Your Journey
One of the Google Maps' secrets is the Add Stops feature. It is unlikely that when you travel someplace, you will directly go there without stopping in other in between stops, like to grab something to eat or refill the tank.
You can add the regular stops location in Google Maps to better prepare before going out. Maybe mark your favorite restaurant or a nearby gas station, it makes traveling much easier and ordered.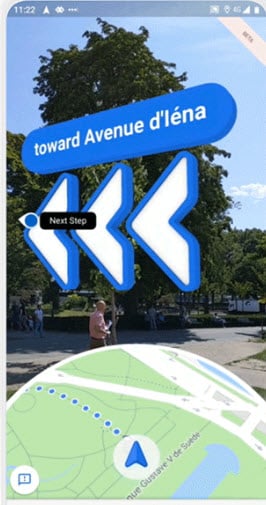 The latest Google Map update adds the AR navigation feature that very few people know about. You don't know how to explore on Google Maps? Simply turn on the AR navigation, which will use your camera to help you find your way.
Tap on the Live View option in the Direct, to get live images from your camera on your screen with navigation icons on top of it. Now using this Google Map trick, you will be able to see which way you are supposed to go in Augmented Reality.
9) Avoiding Hurdles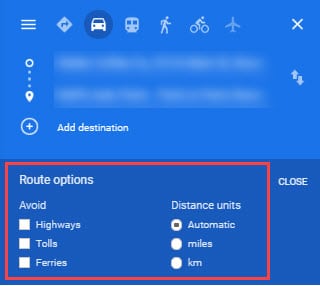 Google Maps is not just for navigating your way to the designated location. It is for navigating to your location in the best possible way. You can use Google Maps to locate every road-related issue that can stop you from reaching your location faster.
This Google Map trick will tell you about local traffic reports, any police-reported issues, where the toll booths are located. This will help in reaching the location much faster and save the precious time that we can't get enough of.
10) Locate Essential Buildings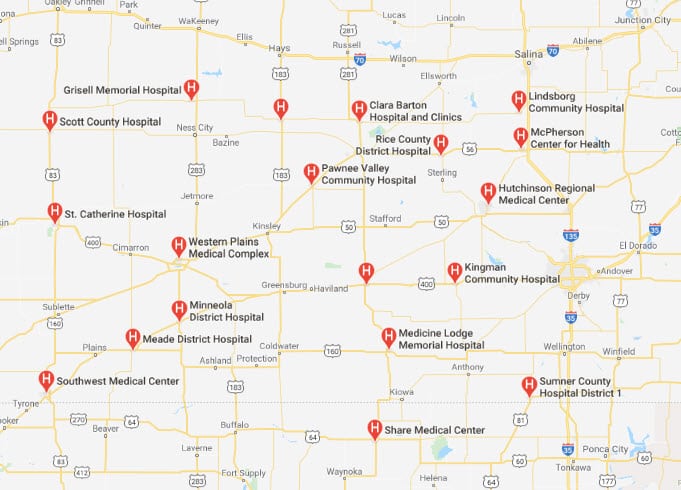 With avoiding hurdles, you can also find nearby hospitals, police stations, popular restaurants' locations in Google Maps. This hidden Google Maps feature is very useful. You can also see inside certain buildings using Google Maps like museums, Airports, or a local restaurant. Obviously, you won't have the live footage of inside the building, but a pre-recorded view is enough to locate a building or check it out.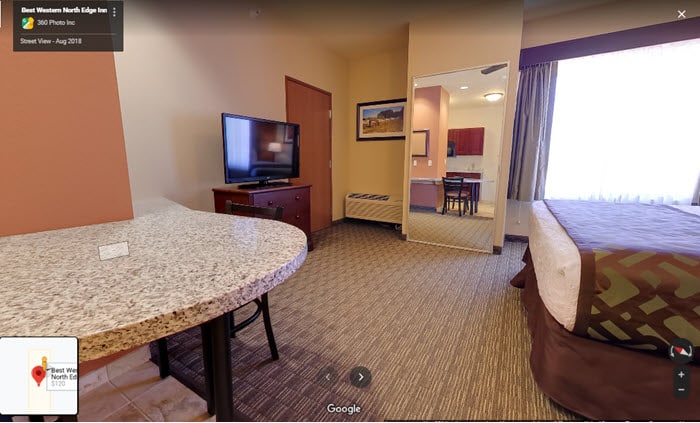 When you have searched for a building, click on the 360-degree icon beside it to get the inside view. Although remember that you won't able to see places that are not recorded in the system.
Wrapping Up
So, we have come to the end of this article. Now you know how to explore on Google Maps using the 10 Google Map hidden features. One of my favorite features is how you can download routes on Google Maps to use them offline. This helps greatly when your internet speed (link) isn't fast. Comment below some of your favorite Google Map features.