Mozilla Firefox is a popular web browser that has its loyal userbase. Even though Firefox is the front running competitor of Google Chrome, the difference in their userbase has become too big. This is due to the multiple Google services that benefits users on Chrome. One of the key features of Google Chrome is its native ability to translate a webpage.
Mozilla Firefox has still not included native ability to translate webpages like Chrome. To translate a webpage on Firefox, users need to use other methods. In this article, I have discussed how to use Google Translate for Firefox.
Also checkout:
Google Translate For Firefox
One of the easier ways to translate a page in Firefox is to use Google Translate. Users can translate a web page on Firefox by copying the URL of the webpage and pasting it in the Google Translate page, opened in Firefox. Google Translate returns a link to the same webpage, but now users get the option to translate the page.

The method is fairly easy and very popular among users. However, Google Translate is not a sure shot solution for Firefox users as it can sometimes fail to translate the webpage. Not to mention that the process is quite tedious.
There is another way you can translate on Firefox and that is through extensions. There are many translating extensions available for Firefox. Below I have mentioned some of the best translating extensions that you will find on Firefox.
How To Translate A Page On Firefox Using Extensions?
Using translating extensions is another effective way to translate a webpage on Firefox. Here are the best translating extensions on Firefox, which are available on the Firefox addons store.
To Google Translate Extension Firefox
To Google Translate extension on Firefox is a popular extension that has 621,543 users and over 1000 5-star reviews. After you install the extension on Firefox, the To Google Translate extension will be added in the right-click context menu. To use the extension, follow the steps given below:
Select the sentence or word that you want to be translated and right-click on it.
Click on the To Google Translate option and select the translation language.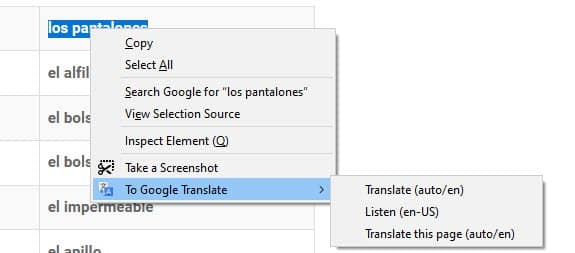 After completing the above steps, To Google Translate will redirect you to the Google Translate page and automatically translate the selected text. It is one of the recommended language tools of Firefox, which means it is safe to use.
Download To Google Translate Extension on Firefox
ImTranslator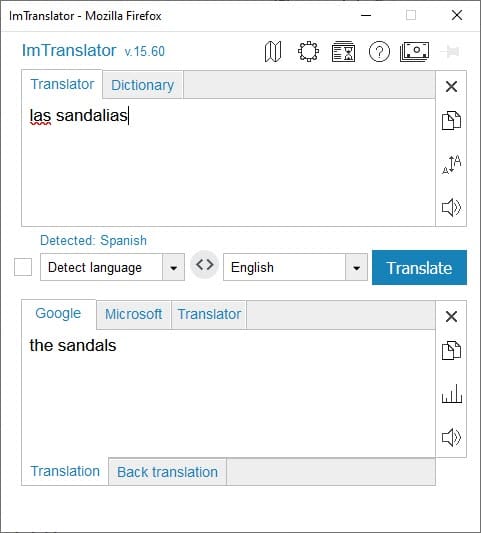 ImTranslator is another popular translating extension on Firefox. It has around 164,137 users and 1100 5-star reviews. This extension also adds the translating option in the right-context menu of Firefox.
But unlike To Google Translate Extension, the selected text is not directed to Google Translate but rather the ImTranslator translates the text for you. Overall, the extension does its job quite well and you should definitely check it out.
Download ImTranslator.
Google Translator For Firefox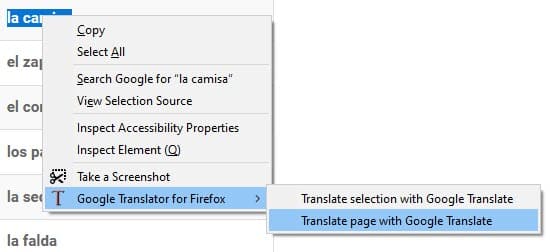 Google Translator for Firefox is a translating extension with over 408,573 users. It can translate up to 1100 selected characters at a time or you can simply translate the entire page using Google Translate through this extension. Overall, it's a nice tool to quickly translate a page on Firefox.
Download Google Translate For Firefox.
Wrapping Up
So, there you have it. Now you know to use Google Translate for Firefox. The extensions mentioned above are also useful to quickly translate pages. If you have any questions related to this article, ask them in the comment section below.