Are you looking for ways to translate Japanese from images? Maybe you are in Japan and finding it difficult to understand the street names? Or maybe you are just trying to finish your project work? Whatever the reason may be, you have come to the right place.
In this article, we have discussed how to translate Japanese from images. After reading this article, all your doubts about this matter should get cleared.
Also, check out this article on 5 best Google Chrome PDF editors.
We have shown a VIDEO walk through at the end of the post for easy solution.
How To Translate Japanese From Image?
If you are looking to translate Japanese to English from image, then you will have to use the Japanese screenshot OCR software. There are plenty of software and tools that easily translate from image Japanese to English, without a hassle.
However, it may not be as accurate as manual translation, but considering how much hassle-free it is and how you are getting instant translations, it definitely looks the easier alternative.
We have described 4 such tools that we found helpful for us and we hope they will be helpful to you as well.
1) Google Translate On Your Android Or IOS
The Google translate application for your smartphone is truly an amazing translation app. Google keeps on working to develop this app to be the only translation tool you may ever need. It is extremely simple to use and at the same time very accurate. You can use the camera on your phone to capture the Japanese words and then translate it using Google Translate app.
To use the app, simply open it and choose the language that you are translating from and translating to. Then, tap on the instant translate option and use your camera to capture the Japanese text image. Next, convert it to plain text. After it becomes plain text, Google translate can anyway translate it easily.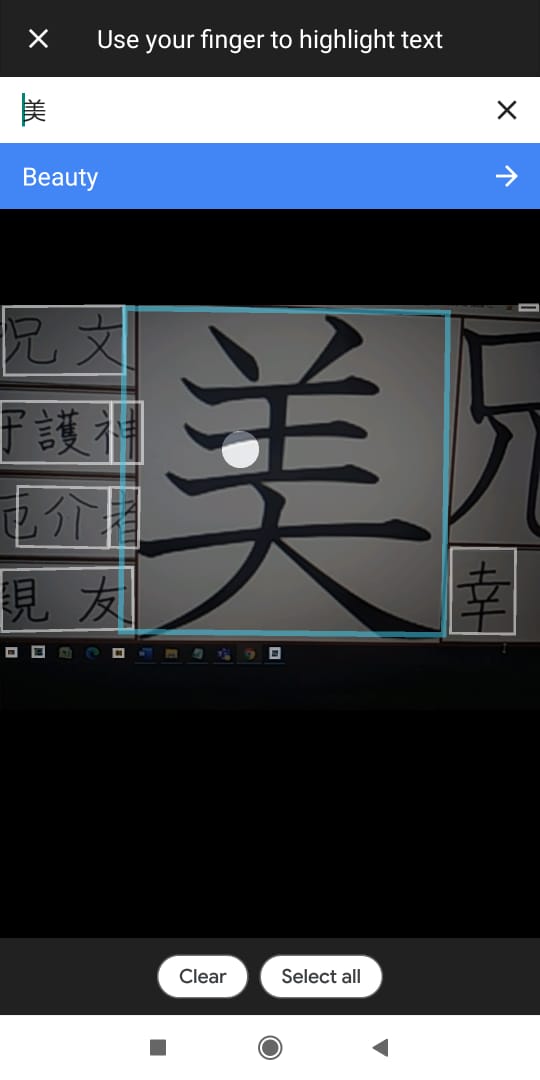 2) Yandex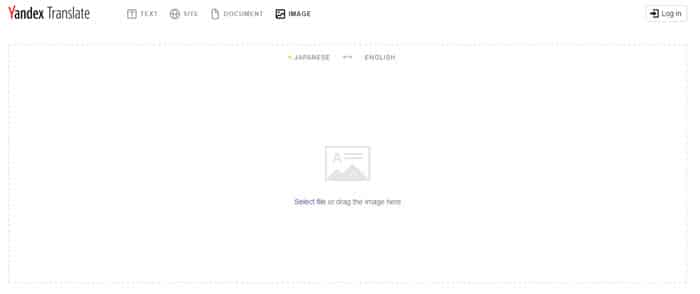 Yandex is a free website translator that translates from Japanese images to other languages. It supports a vast number of languages to translate to apart from English. It is simple to use, just visit the website and drag the image you want to translate on the website's screen.
The image will get automatically detected and translated. You can select the different languages you want to translate to. Yandex also translates images from other languages, so you can use it for that reason also.
3) EasyScreenOCR Online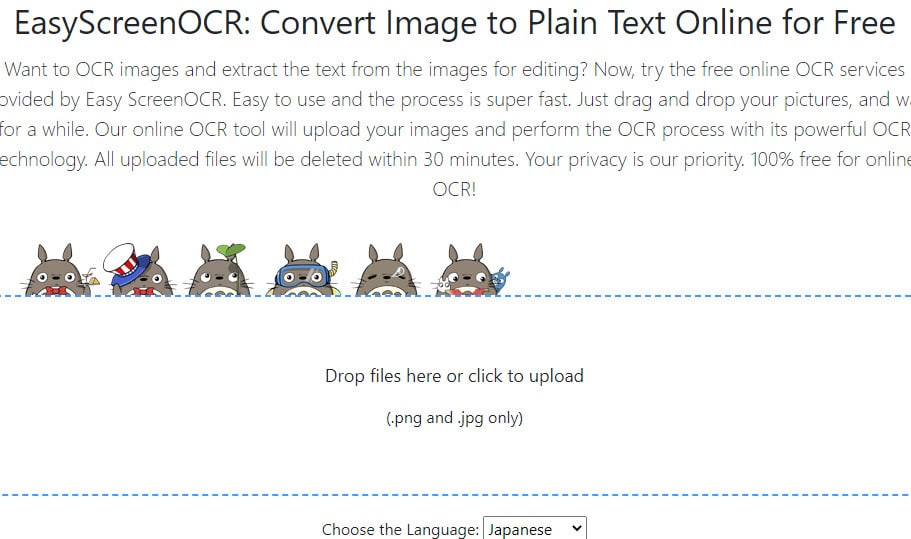 EasyScreenOCR Online is another free website translator that efficiently changes your Japanese screenshots to text files. This way you can copy the text file and use Google translate for translation. The conversion of the image to text accurate and fast as well.
It is also easy to use, just simply drag the image and it will auto-detect the file and start converting, After the conversion is finished, download the text file and use Google translate for translation.
4) EasyScreenOCR
EasyScreeOCR is a free software that can easily translate image from Japanese to English. It uses integrated advanced logic to recognize and convert text to your desired language. Just download and install the app, then capture the screenshots through the app and translate it to English.
Wrapping Up
So, there you have it. Now you know how to translate Japanese from image. If you have any questions regarding the apps mentioned in this article, then ask it in the comment section below.