Reading comics is something most of us have done while growing up. Even when we are adults now, still the addiction of reading comics remain in many of us. Reading comics after buying them from the store has a different feeling attached to it, but after such a long time the comic collection can become massive.
If you have been reading comics like me for a long time, then you already know that storing all the copies of the comics isn't an easy thing. And no reader can simply throw their old collection of comics away, it has our emotions attached to it. So, what's the solution?
In this digital age, replacing the physical copies of the comics with digital comics is the best way to enjoy reading them, while managing the storage issue. In this article, I have discussed how to read comics on PC for free.
Also, checkout 8 best PDF readers for reading PDFs on your PC.
How To Read Comics On PC?
In this advanced age of digitization, comics and books have become readily available for reading on PC. But how to read comics on PC? Digital copies of comic books are nowadays available online in abundance. There are both paid and free options for getting a digital version of a comic. But comics are generally in the file formats like CBR, CBZ, CBA, CBT, and CB7.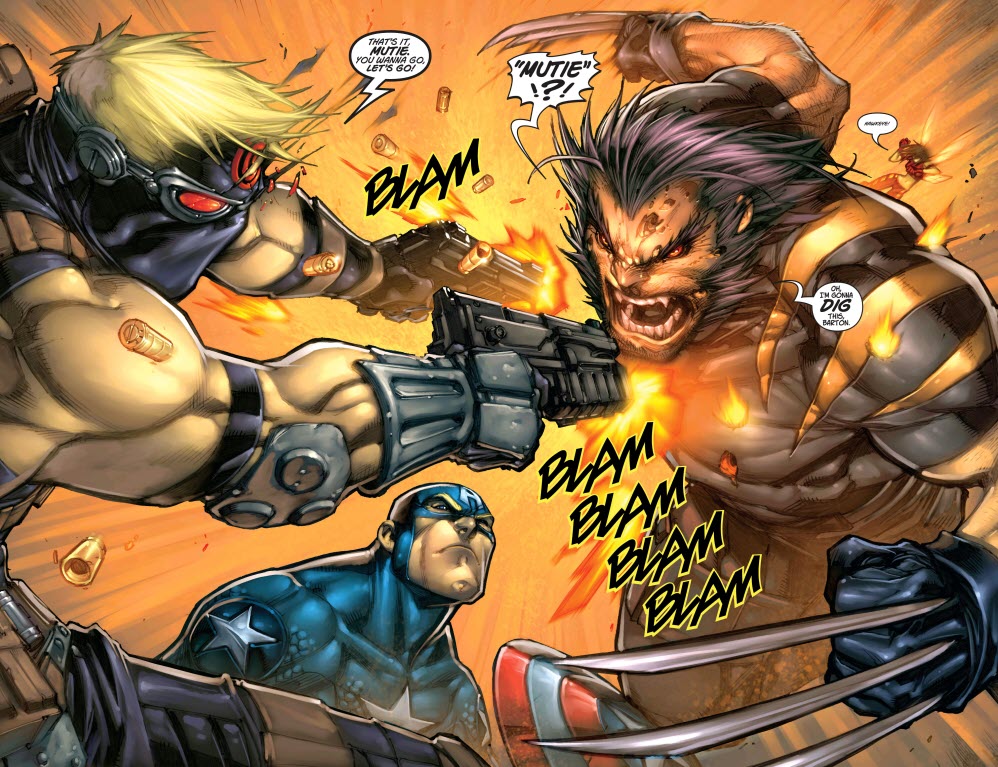 These file formats are not supported on most file readers. Not all document readers support these formats, that's why there are specifically created comic book readers available online. Using these applications, you can read the comic books on Windows and Mac. So, which comic viewer should you use? Here are some comic readers that you will like using.
1) ComicRack
ComicRack is a popular comic viewer for Windows that is completely free to use. It has plenty of customization options for viewing pages and listing favorite comics separately. This app offers fast navigation, with features like auto-scrolling, auto-rotation, multi-tab, and multiscreen options.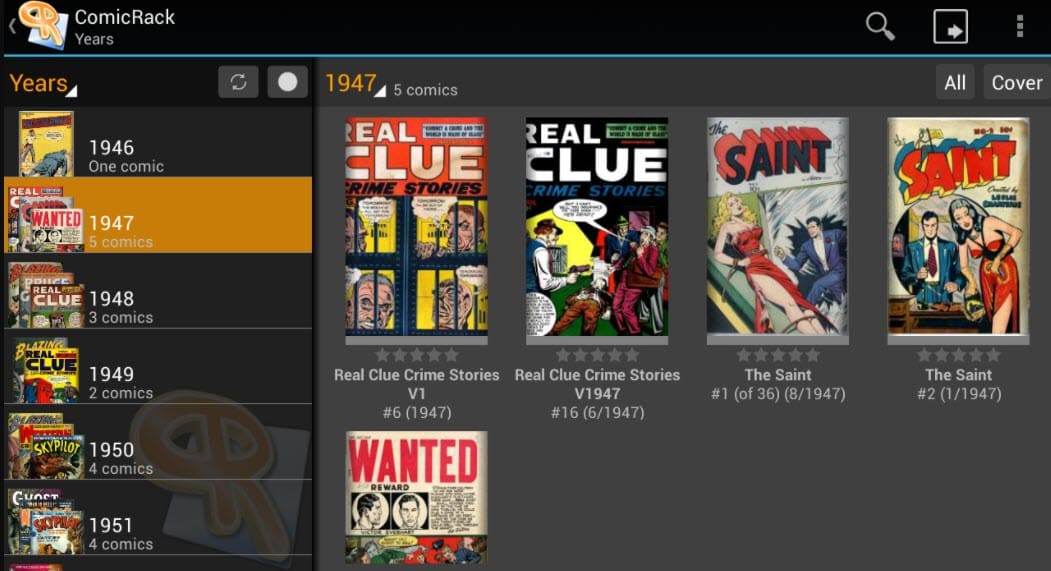 Other notable features of ComicRock that I liked are:
The UI of the app is clean, fast, and user friendly. It also provides a search box for quicker navigation.
It supports multiple modes including the Manga (right to left) and Western (left to right) modes.
This app also allows users to edit the comic, like changing the reading order or entering additional information.
You can also use this app to convert the file formats of the comics.
Overall, ComicRack is one of my first choices for a comic reader. One downside of ComicRack is that it is only available for Windows. Download it for free from their official website.
2) YACReader
Another robust comic reader is YACReader. It supports multiple OS, like Windows, macOS, and Linux. It is an open-source application and has a basic UI. However, the UI isn't of much importance as most users will read in full screen anyway. The basic UI even makes the app look cleaner, in my opinion.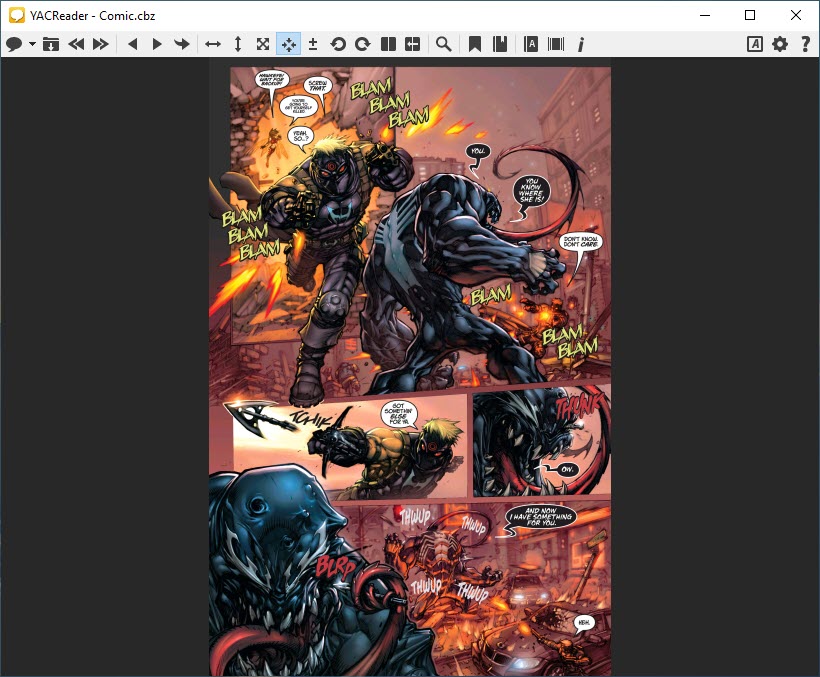 YACReader supports all the basic comic book formats available as digital copies. Features like image rotation, double-page mode, full-size view, customizable background color, custom page fitting, and personal bookmarks, only make the app much better than many of its competitors. YACReader also has a built-in search option that makes it easier for users to navigate their comics.
This app can be downloaded from its official website.
3) SimpleComic
SimpleComic, as its name sounds, has an extremely simple UI, which is very fluid to use. It's a comic book reader for Mac only. It includes all the basic features of a comic reader like one or two-page display, different page ordering (left to right or right to left), rotating pages, extracting individual pages, and zoom in on details.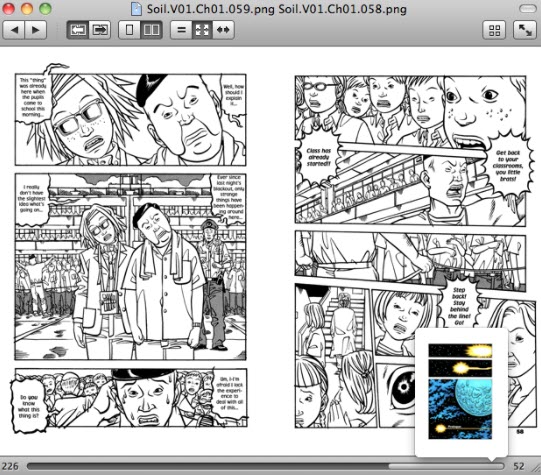 It also has some other features which I like:
You can view multiple comics at the same time.
It has automatic bookmarking.
Fullscreen thumbnail view for quickly finding the page you want.
It automatically generates icons and previews for your comics.
SimpleComic is open-sourced and you can download it from their official website.
4) MComix
MComix is a simple comic reader with a basic and easily navigable UI. It is free and open-sourced. This app has a basic library function and supports most of the basic comic formats, like CBR, CBZ, and PDF. It is also a portable app so no need to install it, simply downloading it is enough.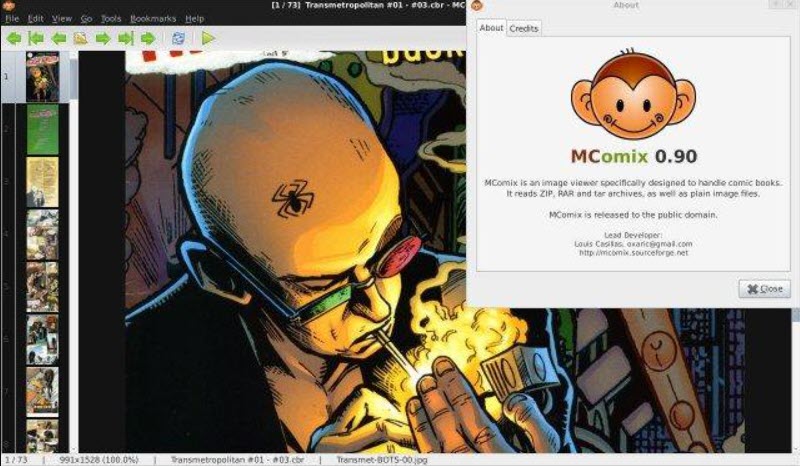 Other basic features like double page viewing, changing page order, and full-screen view are also available.
One downside of MComix is that it is a comic viewer for Windows and Linux only. Visit here to download MComix.
How To Read Comics On PC For Free?
You now know how to read a comic on your PC. But where do you get a copy of the digital comic in the first place? Here is how to read comics on PC for free.
1) ComiXology
ComiXology is a comic book website with thousands of titles from multiple different publishers. It is a great place to read comics on PC for free. The website has a plethora of free comics that you can get. It has a wide variety of genres that you can browse around.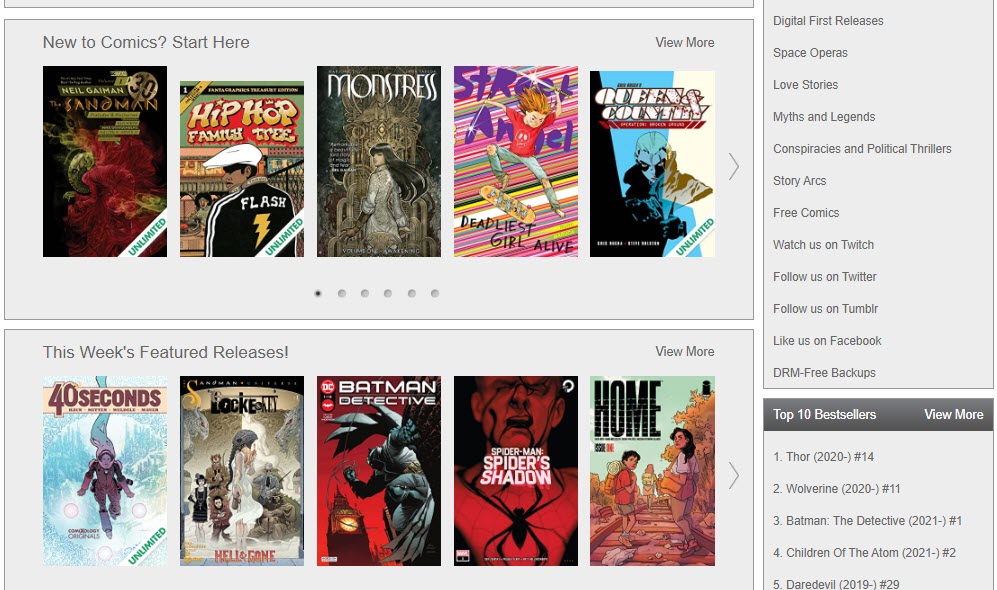 You will also find multiple original comics on their website. Other than the free comics, there is also a huge collection of special edition comics that are purchasable.
Visit ComiXology.
2) Amazon
Amazon may not go hand in hand with free in your mind, but you will be surprised to learn about the huge number of free comics available on their platform. There are multiple free and purchasable comics available on Amazon.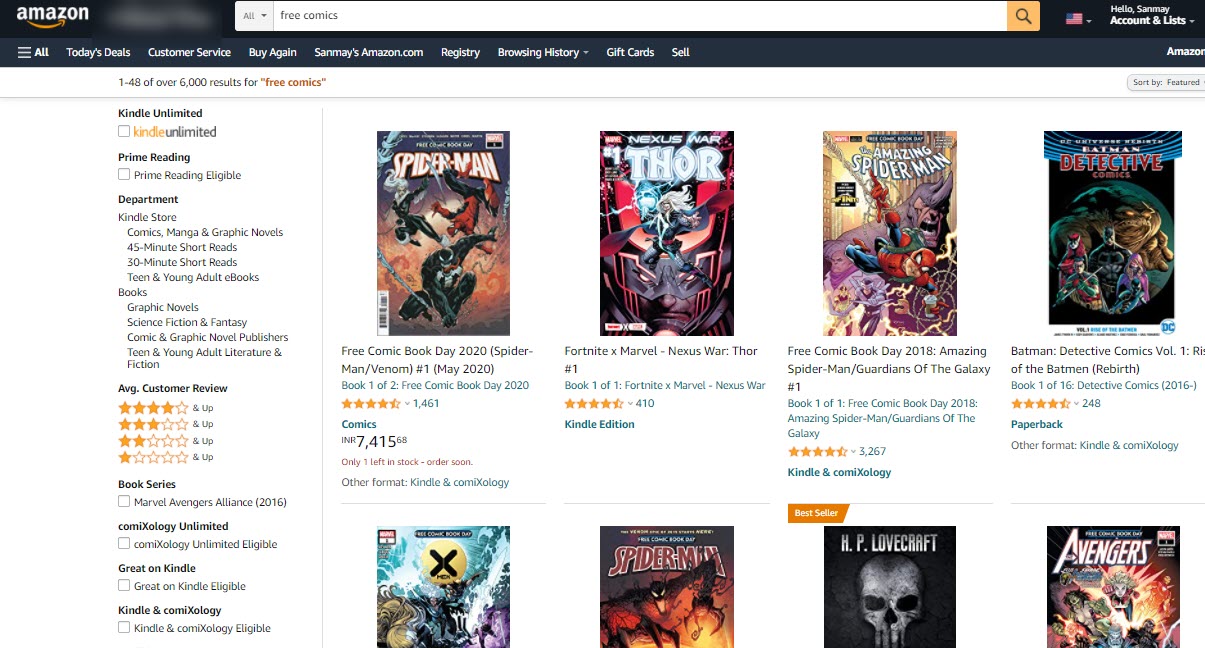 Not just comics, you will also find free graphic novels and manga here for free. Click on this link to view the free comics available on Amazon.
3) ComicBook+
ComicBook+ is a site where you will find a plethora of free comic books to read. The GUI of the website looks pretty chaotic and may put you off when you first visit it. But that doesn't shroud the enormous comic content available on this platform.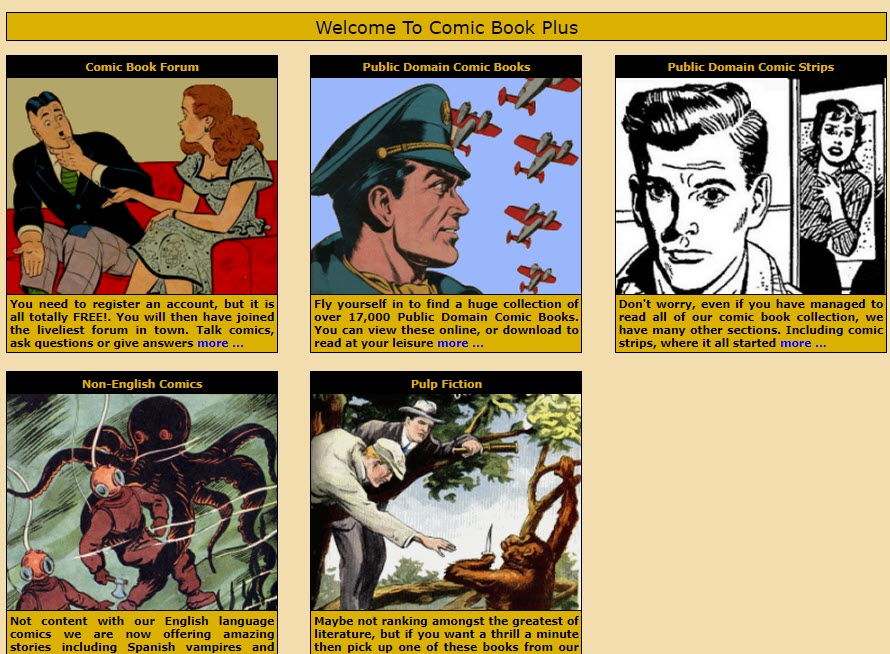 The site basically showcases the golden and silver age of comics, which are all available in the public domain.
Visit ComicBook+.
Wrapping Up
So, there you have it. Now you know how to read comics on PC for free. Share your favorite comics in the comment section below and also mention if this article helped find your favorite comic viewer.