The Skype users have long suffered the banner ads in the chat screen. It's very annoying to have the ads right in your face every time you open Skype to chat with your loved ones. Unless you have paid for not showing the ads, you will have to suffer it. Or will you have to?
There are other methods you can use to remove those horrible banner ads on Skype without paying. In this article, we have given instructions on how to remove ads from Skype. If you are looking forward to removing those ads, then read the instructions given below carefully.
Also, check out this article on what to do when Netflix continue watching is gone.
Steps To Remove Ads From Skype
To remove Skype ads, follow the steps given below:
Press the Windows + S keys to open the Windows search bar.
Type Control Panel and select the top option.
Click on the Network and Internet option.
Next, select the Internet Options. This will open the Internet Properties on your screen.
Select the Security tab click on the Restricted sites icon.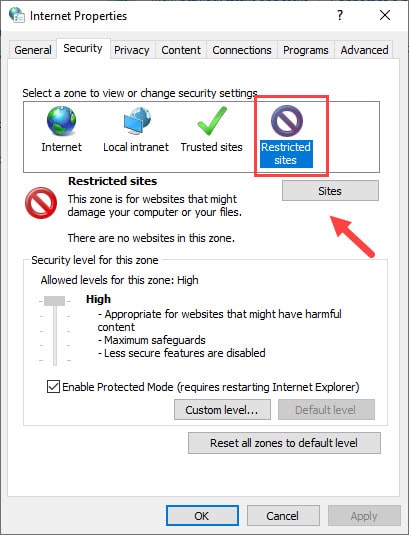 Now, click on the Sites option and type the command given below in the Add this website to the zone section to remove Skype ads:
https://apps.skype.com/
Next, click on the Add option and then restart Skype.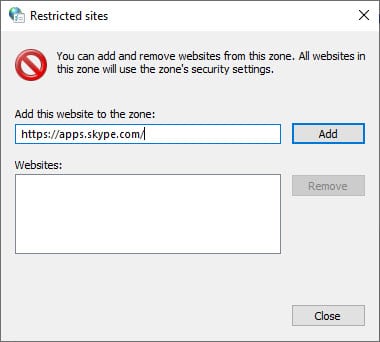 After restarting Skype you will notice that the ads have disappeared and there are only empty placeholders in its place. Another thing you will notice is that the Home page of Skype has also been disabled. This is a side effect of applying this trick, and the Homepage is useless anyway on Skype. Now you know how to block Skype ads.
Steps To Remove Ad Placeholders From Skype
Follow the steps given below to remove the ad placeholders from Skype:
Press the Windows + R keys to open the Run utility.
Type %appdata%\skype and press Enter. The Skype profile folder will open on your screen.
Locate and open the folder that is named after your Skype ID.
Find and open the config.xml file in Notepad.
Press the Ctrl + F keys to open the Find feature in Notepad and paste the following line:
AdvertPlaceholder
Now, change the value from:
<AdverPlaceholder>1</AdvertPlaceholder> to <AdverPlaceholder>0</AdvertPlaceholder>
Save the file by pressing the Ctrl + S keys and exit.
Now, reopen Skype and you will find that the ad placeholders are also gone. Enjoy the ad-free experience.
Wrapping Up
So, there you have it. Now you know how to remove ads from Skype. Follow the steps given above carefully and you should be able to block ads from Skype easily. Leave your comment below sharing your views on this article.