This article has been updated with the latest solutions relevant to this issue.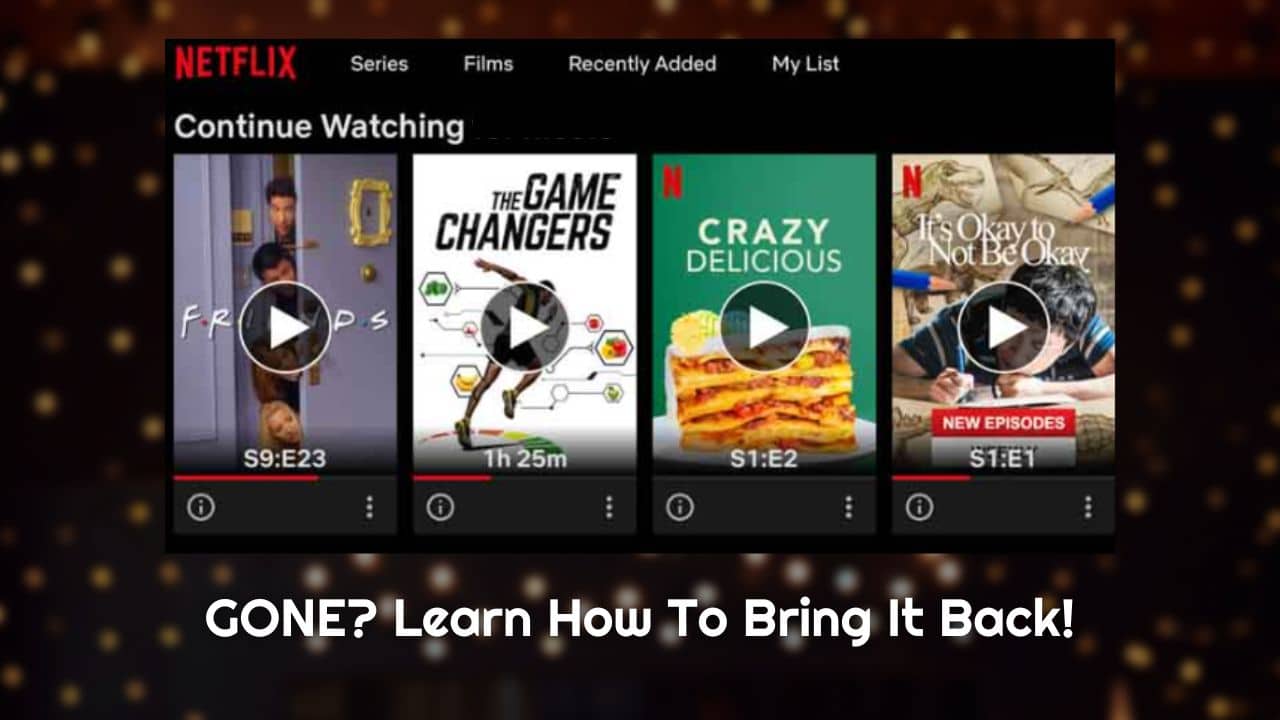 Netflix is a very popular streaming website. Millions of users across the world use this streaming service to watch a huge collection of shows present on the platform.
Netflix Continue Watching is a feature on Netflix which shows the list of videos or episodes you have been watching recently.

The feature is quite useful when it actually works. Many users have reported that Netflix Continue Watching is gone from their accounts and they can't find it anywhere.
Others have reported that sometimes it appears and then it's gone again, sounds like a ghost doesn't it?
Well to say it straight, the Netflix continue watching feature is broken and here are some fixes that can solve this problem.
Also read: 10 Best Sci-Fi On Netflix That You Must Watch!
Solving The Netflix Continue Watching Gone Issue
Generally, there is not much you can do when Netflix Continue Watching is missing. Follow the solutions carefully and the issue should get fixed.
Solution 1: Don't Log In With Other Accounts
A common trigger point for this issue that I have noticed among the users is logging in with a different account on their device and then finding the previous accounts continue watching list missing.
Try to keep only one account logged in on one device and you won't likely face this problem again.
Solution 2: Sign Out And Sign In
The next thing you can try is the old sign out and sign in trick. Yeah you might have already done this, so you can skip to the next solution.
But if you haven't then definitely give it a try and see if it solves the problem. Signing out and signing in can reset the bug thats causing continue watching list to disappear.
Solution 3: Check Netflix's Server
Another probable cause f0r this bug is server issues. Your regions Netflix server might be having issues and so it's unable to show the continue watching list.
You can visit Downdetector.com and check the Netflix server for any issues. If you find it live and without issues, then move to the next solution.
But if there is a server issue, then all you can do is wait for Netflix to fix it.
Solution 4: Clear Watch History
If the Netflix watch history is not updating rather than not showing, then you can try clearing the entire watch history.
Some users have also said that for the Netflix app, simple reinstallation can fix this problem. Try these fixes and see if they work or not.
Solution 5: Change The List Order Settings
Some users have reported that changing the List Order settings in Netflix can fix this issue. To change the My Order List, follow the steps given below:
Open your List Order settings (My List) after signing in to your Netflix account.
Check the Manual Ordering circle and click on the Save option.
Now, you should be able to modify the order in which the lists are on your browser page.
Move the Netflix continue watching list to where you desire it to be.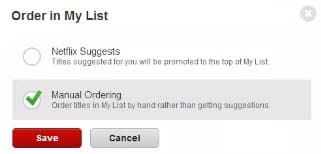 This solution should resolve Netflix Continue Watching not working issue.
Solution 6: Use The Netflix Continue Watching Extension
Update: This Extension is no longer available on Chrome Web Store.
If the above solution did not fix this problem, then you can use an extension for the continue watching feature. This is a workaround rather than a solution, but it will at least bring back the Netflix Continue Watching feature.
To add the Netflix Continue Watching extension, follow the steps given below:
Visit the Netflix Continue Watching extension on the Chrome Web Store.
Click on the Add to Chrome option and then click on the Add extension option. Google Chrome should now install the extension.
After the installation is finished, restart Chrome and then log in to Netflix and check if the issue has been resolved or not.

Wrapping Up
So, now you know what to do if the Netflix Continue Watching is gone in your account.
Don't forget to share your views on this article in the comment section below.