Instagram DMS is one of the platform's most used and best features.
But if the DMs are not working for you in the Instagram app, then don't worry because we have got you covered here.
In this article, I will explain why Instagram DMs are not working and how to fix it.
Dive deep into the article and try out the fixes to resolve your issue.
Also read: How To Download Instagram Photos
What Causes Instagram DMS Not To Work?
There can be a variety of reasons why Instagram DMS may not work.
I have listed the common reasons below:
Unstable Or Weak Internet Connection
Server Outage
Old Build Of Instagram
Bug Or Glitch In Instagram
Outdated Version Of Instagram
Corrupted Cache Files
Too Many Visitors Are Using The Instagram DMS AT The Same Time
Your Actions Are Limited By Instagram
Minor Bugs In Your System
How To Fix Instagram DMS?
Here is a compiled list of fixes that you can implement and make your DMs start working again.
1) Check Your Internet Connection
If you want your Instagram DMs to work properly then it is very important to check the internet connection.
The app needs to get connected to the internet for sending or receiving DMs.
If you don't have an active or stable internet connection then Instagram and its additional features will not work properly.
2) Check Instagram Outage
It is highly likely that the Instagram servers are down or they are malfunctioning.
It isn't a difficult task to check whether the server is down.
The easiest way to check this is by visiting the Instagram Down Detector and seeing whether the users are facing this same problem or not.
If you notice any issues with the Instagram servers then you cannot do anything except wait for it to get resolved.
Once they fix the server issue use the Instagram DM feature and check whether the issue is resolved.
3) Log Out Of Instagram and Log In Back
This particular method has worked for many. All you need to do is log out of your Instagram account and then log in back with the same credentials.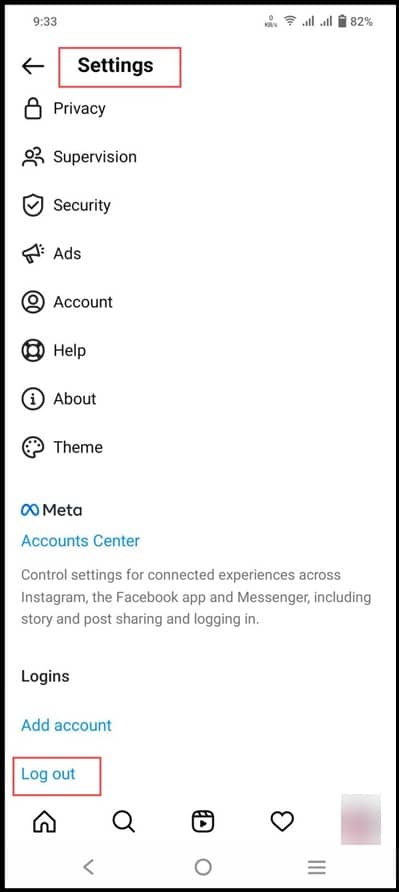 After you log in back check whether you are able to send DMs.
If the issue is still prevalent then go to the next method.
4) Sender Has Unsent DMS
There are also chances that the sender of the DM has deleted the messages from both sides.
This isn't actually a bug or a glitch or there isn't anything wrong with the Instagram app it is actually a different issue for which there is a problem with the Instagram DMs.
5) Instagram App Isn't Updated
If you are using an old or outdated version of Instagram then there are chances of the DMs not working properly.
If the user has turned off the auto updates or has avoided updating their app, they are likely to face this Instagram DMs issue.
It is highly recommended to update the Instagram app in order to avoid glitches.
This can be done by visiting the Google play store or the iOS app store.
6) Exceeded Instagram Limits
At times you will find that there is absolutely nothing wrong with the Instagram app or the device but you have actually exceeded the Instagram DMs limit.
For this reason, Instagram is giving you trouble when it comes to DMs.
These kinds of glitches or bugs generally cause the DM issue and you generally get blocked by the app.
7) Check If You Are Blocked
If you are not able to send any DMs then the ones whom you are sending the message have blocked you for sure.
If any Instagram user has been blocked, then you will not be able to exchange messages with that same person.
To check if you are blocked or not you can simply write the name and search for that person's profile.
If you are not able to view that person's post then you have been blocked.
8) Check If The User Has Deactivated The Account
There are also chances of not receiving any DMs if the person to whom you are sending DMs has deactivated the account.
It is better to check whether the profile has been deactivated if you cannot send DMs.
If the account is deactivated, then it will display the message "user not found" if a particular person is being searched by the username.
If the user isn't there it means your DMs will not be sent.
9) Use Instagram Web
It is also possible that you are only facing this issue in the mobile app.
So, you can just try out sending DMs on the Instagram web.
The users of Instagram can also check the latest feed on the big screen and can also send or receive DMs.
10) Clear Instagram Cache
It has been noticed that whenever you try to launch the Instagram app the Instagram Cache prevents the Instagram DMs from functioning properly.
Follow the steps and clear the Instagram Cache for the Android version:
First, go to Settings and then click on Apps.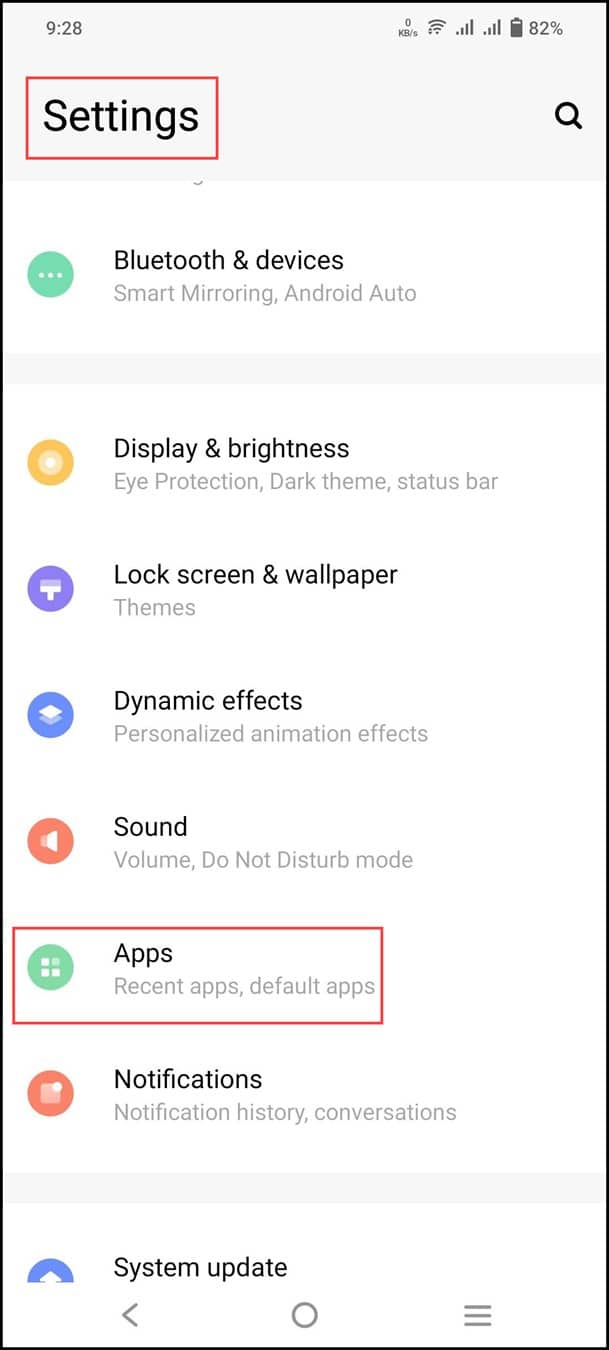 Next, click on Instagram followed by Storage and Cache.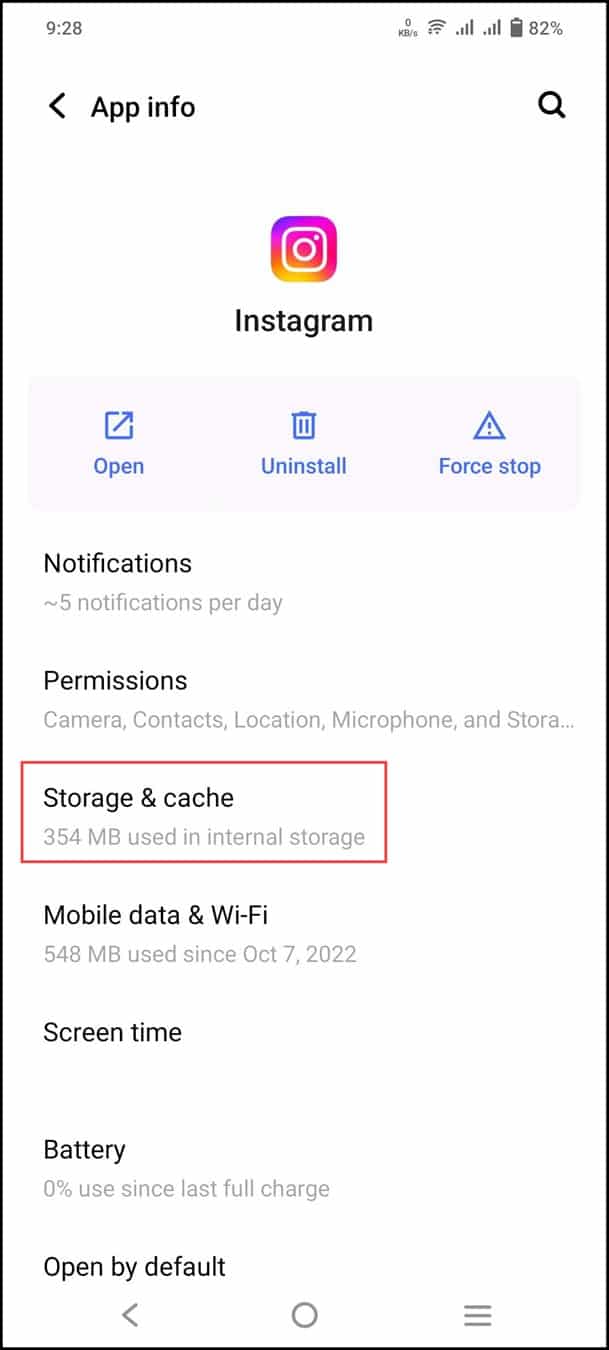 Finally, click on Clear Cache.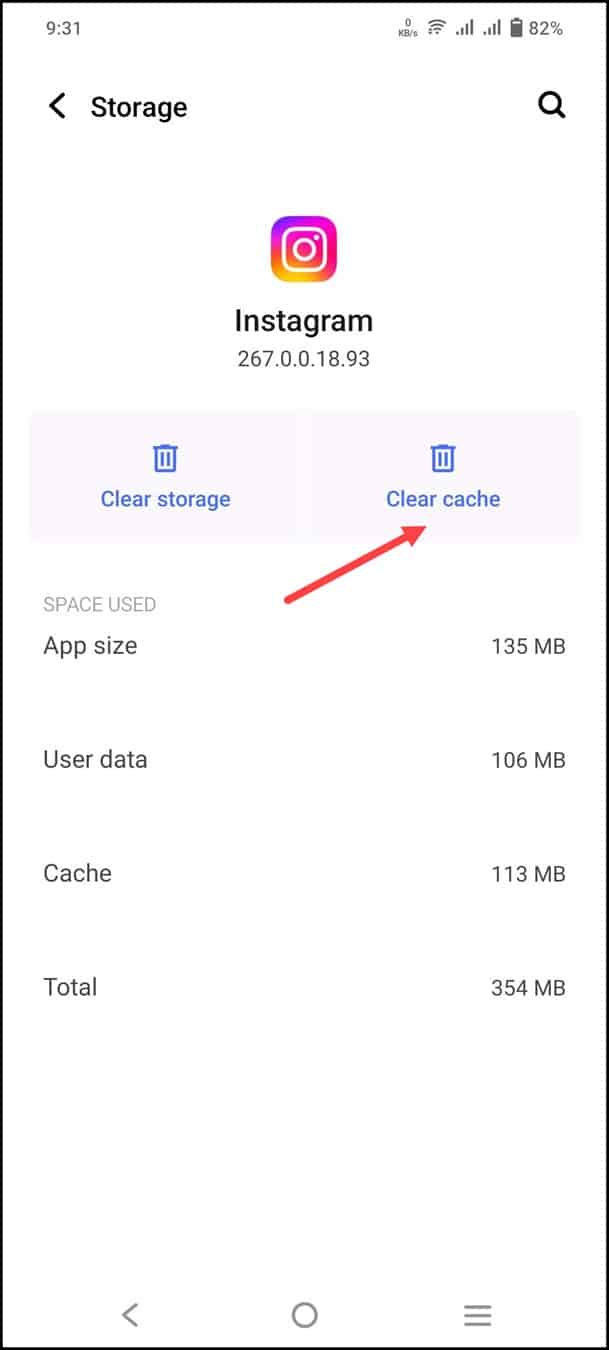 For iPhone users, all you need to do is to long press on the Instagram app and remove it.
Then, go to the app store and re-install the Instagram app.
11) Check Instagram Action Blocked
There are also chances of you violating any of Instagram Community Guidelines.
If that is the case, then Instagram will definitely get stuck while you send DMs.
If you are being banned by Instagram, then you will get notified by a message which says "Action Blocked".
If you are a victim, then all you can do is report to Instagram and see if there are chances of getting back to normal.
12) Report To The Instagram Support Team
This is the last and final resort where you can contact the Instagram support team.
For doing so follow the steps below:
First, go to your Instagram page and then click on Settings.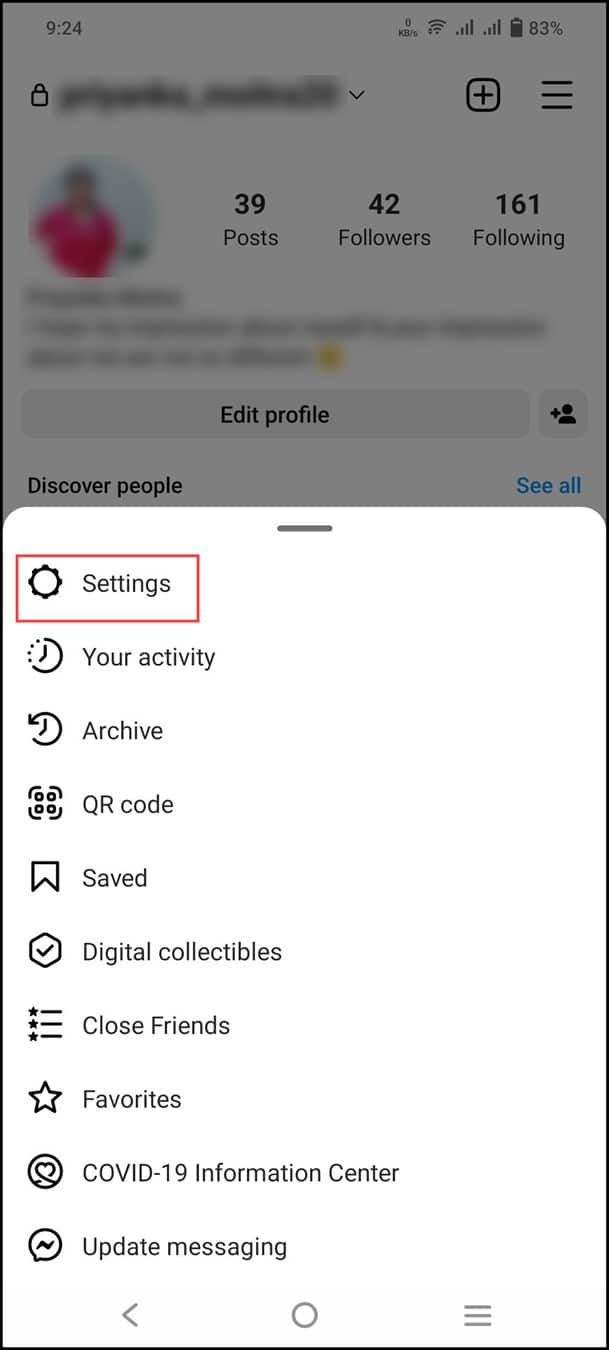 Next, click on "Help" followed by "Report a problem".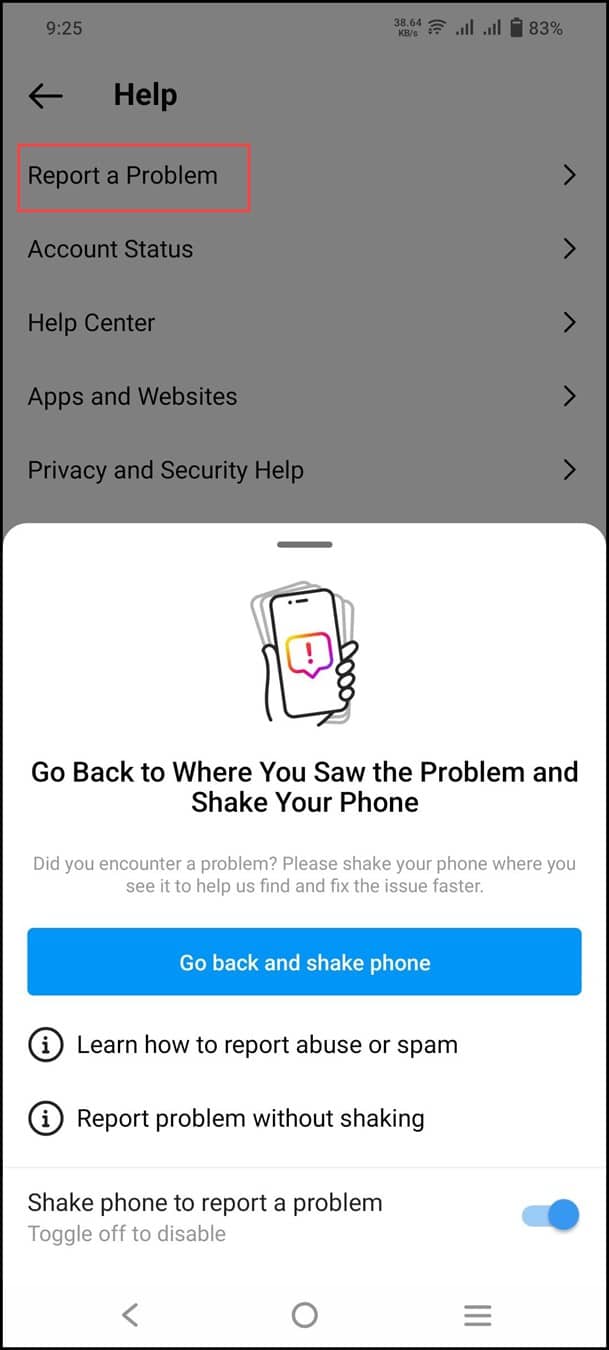 After you are done with the above steps, they will have a word with the development team and will try to resolve your issue at the earliest.
Frequently Asked Questions (FAQs)
How Long Does Instagram Block You From Sending DMS?
If you have broken some of Instagram's terms and conditions, then you will be blocked for up to 24 hours from sending DMS.
Can I See Who Viewed My Instagram?
No, Instagram doesn't allow users to see who views their profile.
How Do You See Hidden DMS?
If you want to see the hidden DMS the easiest way is to launch the Instagram messages app and navigate to the archived message section.
Final Words
Now, that you have already solved the Instagram DM issue update us with your inputs or comments if any.
Also, feel free to get in touch with us in the comment section below.