Mega is a popular cloud storage service that keeps your data secure from the prying eyes.
Most of the storage services guarantee cent percent safety service but, the fact is that no service does provide 100% security from the cybercriminals.
So, if you are using the Mega cloud storage service for some time and are worried about your data privacy then follow this article.
Is Mega Safe?
Yes, Mega is a safe and secured cloud storage service to use, but there are some factors that you must consider while storing your data in Mega.
Like other popular cloud services, Mega also uses end-to-end encryption, which secures the user's content.
This means that nobody has the access to use the saved data without the users' consent.
Mega uses AES-128 and TLS encryption which is a secure way to protect the stored data.
Two-factor authentication features also adds an extra layer of protection. This feature blocks any kind of unwanted log-in to your account.
Mostly, Mega's server is located in New Zealand, Canada, and several EU countries and is compliant with GDPR law. This protects the data much more securely for every user.
This kind of feature makes Mega a safe and secured cloud service worldwide.
But one thing Mega must improve is resetting passwords without a recovery key.
Which Platform is Mega Available On?
Mega is available on almost every platform like iOS, Android, Windows, Linux, macOS, and popular web browsers like Edge, Chrome and Firefox as extensions.
How Much Storage Is Available On Mega?
Mega initially gives 20 GB of free storage however, and anybody can upgrade it to up to 16 TB with a premier membership.
Installing MegaSync, Mega desktop app and Mega mobile app will give you an extra 10 GB of free storage.
Also, if you verify your mobile number, you will then get an additional 5 GB of free storage. This extra 15 GB bonus storage is valid for 365 days.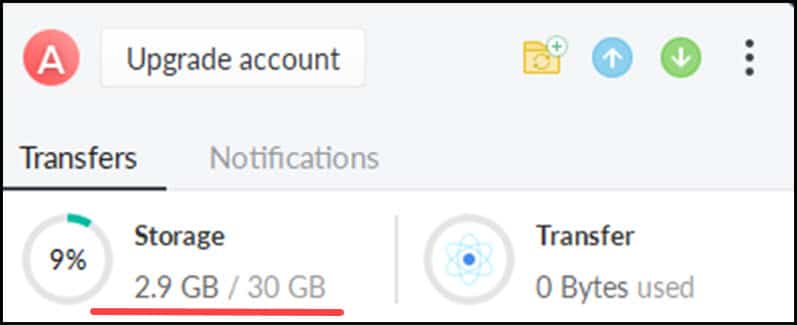 Premier membership can be divided into two parts – individual and business.
In the Individual category, there are 4 slots – Pro Lite, Pro I, Pro II, and Pro III.
Costs range from €4.99 to €29.99 and you can choose to pay the bill on a monthly or yearly basis.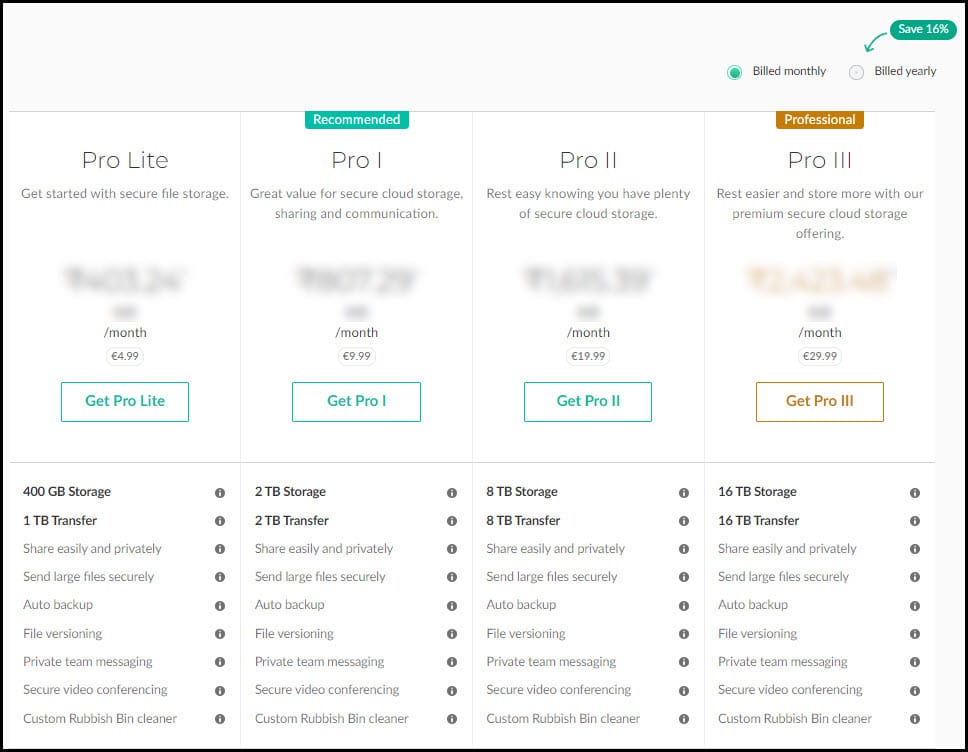 In the Business category, a minimum of 3 users can use a single account which can be extended to 300 persons.
The size is also extended up to 10 PB and the cost starts from just €5 per user per month.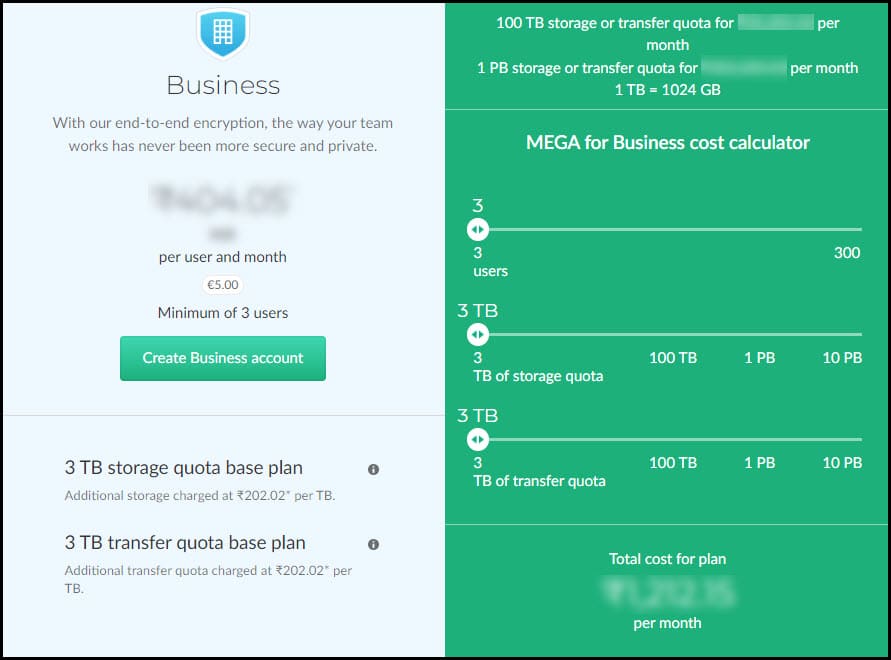 Mega Cloud Features
There are varieties of features that make Mega special for the users. They are as follows:
MEGAdrop
MEGAdrop is a Mega Business account, where people from outside the organization can upload their files to the same account.
These people may not have their mega accounts.
MEGAcmd
MEGAcmd is an all OS version command-line interface that:
Configure Automatic Backups.
Communicate with WebDAV clients.
Configure FTP access to the Mega Files.
MEGAbird
MEGAbird is used to send large files to the users using the Thunderbird email client through Mega server.
MEGAchat
MEGAchat is a Mega system in-built chat service withend-to-end encryption.
Texts, voicecalls, videocalls, and group chats are some the features it can provide.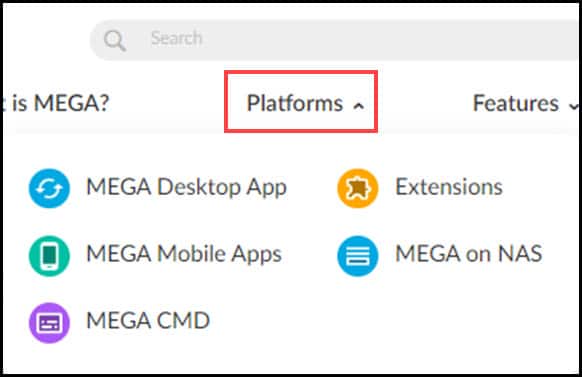 Transparent Source Code
You can read and review the client-side code of the Mega which is freely available here.
Mega however doesn't provide the source code of their server, but still this transparency provides a better bonding from the both end.
Free And Paid Mega Plans
Initially Mega gives 20 GB of free storage for every user, but as mentioned earlier, by installing MegaSync, Mega desktop app and Mega mobile app, the user can get an additional 10 GB of free storage.
Also, if you verify your mobile number, you will also get 5 GB storage; this extra 15 GB bonus storage is valid for 365 days. Free Mega users also have to worry about the Mega bandwidth transfer quota, which limits users to only 5 GB uploading and downloading per day.
Mega Lite account provides 200 GB of storage that costs $4.99 per month.
Mega Pro I account offers 500 GB storage costing $9.99 per month.
Mega Pro II account provides 2 TB storage for $19.99 each month.
Mega Pro III account offers 4 TB storage costing $29.99 a month.
Easy To Use
Mega is a very user-friendly cloud service.
You just need to login from any browser to get access to all your document files and folders.
Also read: Your In Browser Storage For Mega Is Full – How To Resolve?
Final Thoughts
Hopefully, after reading the article you got the clear view about Mega, and whether Mega is safe or not.
For any queries regarding this topic, ask us in the comments section below.