Mega is one of the reliable cloud storage for worldwide users.
If you are a Mega user but inactive for a long time, and afraid of losing your account, then, follow this article and know everything about it.
Also read: How To Fix Mega Bandwidth Transfer Quota Exceeded Error
Does Mega Delete Inactive Accounts?
YES, Mega can suspend or terminate free inactive accounts after 3 months, which is stated in their Terms and Conditions.
This doesn't mean Mega will definitely delete your account after 3 months of activity but they won't be liable in doing it.
Also the account will suspend or terminate if the user breaches any rule of the terms of service and also if the Mega unable to contact user through the provided email address.
If you are a Pro member, then Mega won't terminate or suspend your account even after 3 months of inactivity.
Why Mega Deletes Inactive Accounts?
At the point of publishing, a user gets 20 GB of free space on the server, and according to the report of year 2021 there are over 230 million users around the world.
It doesn't make any sense to have large numbers of inactive accounts for a long period. Here are the conditions that allow Mega to delete the users account.
a. If the user breaches any terms and conditions.
b. Account is inactive over 3 months of period.
c. The provided email address is wrong and Mega unable to contact you.
How To Recover Deleted Accounts On Mega?
Mega has mentioned in their Terms and Service agreement that if the user loses or misplace the password, Mega is not liable for their saved data.
Also, once Mega terminates an account, the data is likely lost and Mega won't be liable for recovering it.
You must save your password and recovery key safely to access your account.
To recover your account, follow the steps described below:

Click on the Forgot Password option on the next page.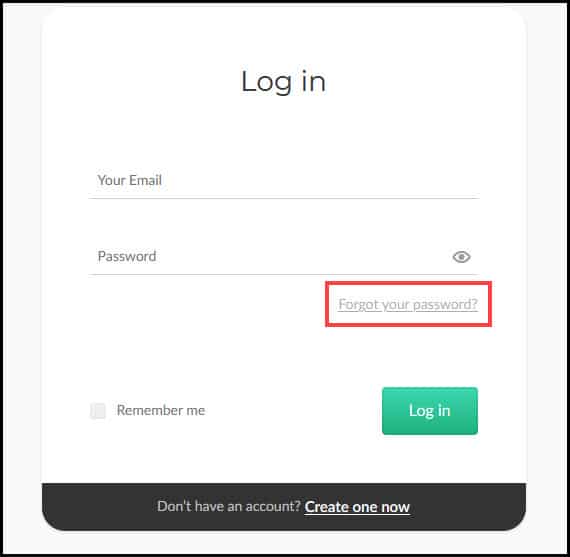 Enter your Email, if you remember it, and click on the Start button.
If you register with the same ID then MEGA will send a password recovery mail.
Open it and click on the Reset your password button.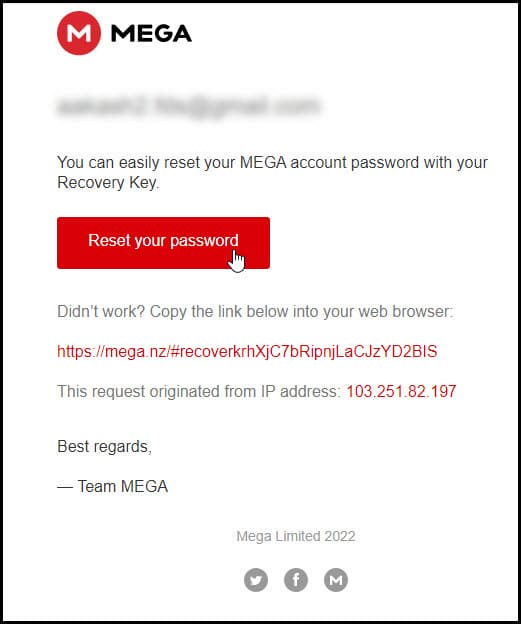 Now, follow the on-screen instructions to recover your Mega account.
Finally, click on the Unlock Account red button to complete the process.
If you don't remember your registered email account then click on the Start button twice and follow as shown: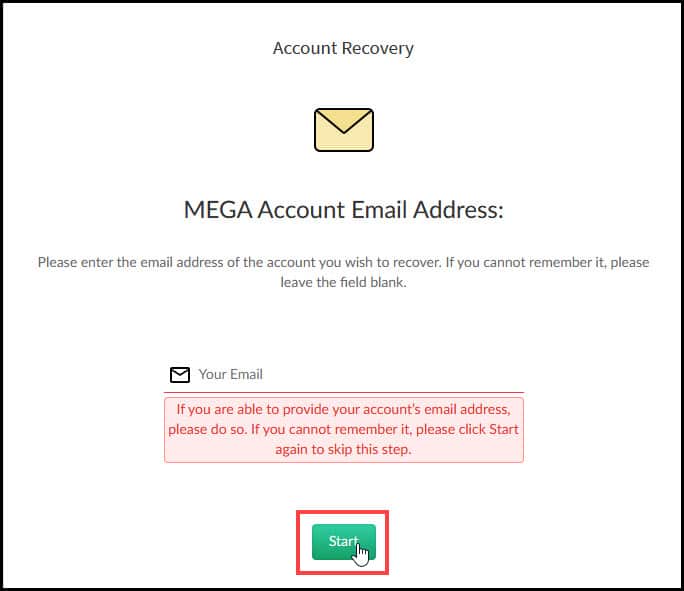 In the next page you see two options:
a)Yes, I have my Recovery Key,
b) No, I don't have my recovery keys.
If you select the first option, you'll have to provide your register email on the next page, provide your email and MEGA will send a mail to reset your password.
Click on the reset your password button and you'll directed to the Password Reset section, put the recovery key or upload the recovery key text file.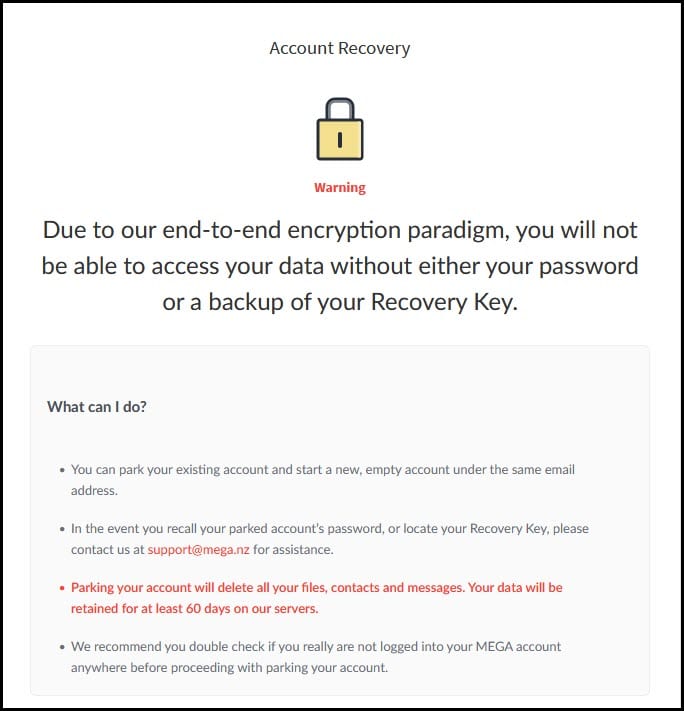 Follow the onscreen instructions to complete the process.
If you don't have the register email or recovery key then select the No, I don't have my recovery keys option.
Check all the boxes from the next page and select the Yes, I am logged into MEGA option.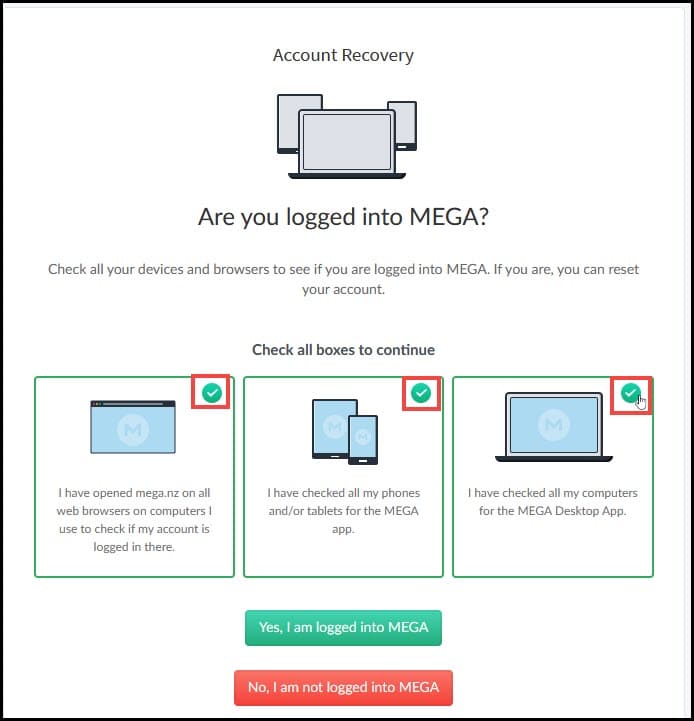 Then select the client you are logged in on and it will guide you on how to recover your account.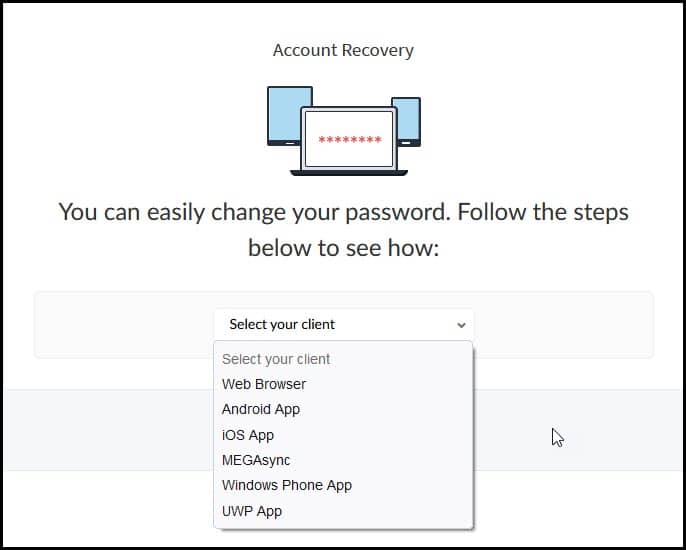 Once the account is retrieved, you can download your Recovery key by clicking on the Export recovery Key option under the profile section for future use.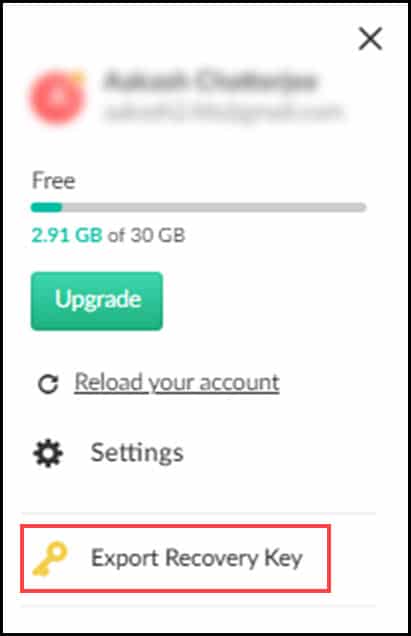 If you select the No, I'm not logged into Mega option, then MEGA will sent you a warning message that due to end to end encryption you'll not able to access your account without email address or recovery key.
Also read: Your In Browser Storage For Mega Is Full – How To Resolve?
How Much Storage Does Mega Support?
Mega provides 20 GB of free initial storage to every users. Additionally Mega may provide more server space free for a duration of time if certain criteria are met by the user, like downloading the Mega app for 5 extra GB.
But you can upgrade it up to 16 TB storage capacity. The price for this is €29.99 per month.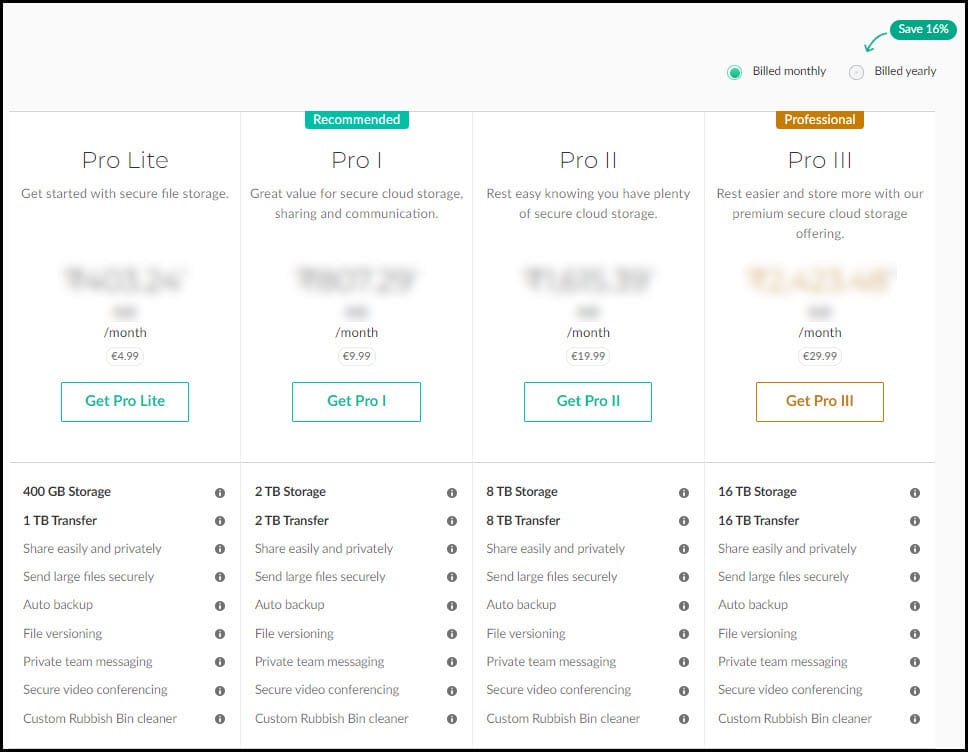 You can also gain some space by deleting unwanted or unimportant old stuff from your account.
But this is a temporary one and not everyone have the scope to follow this method.
To do that, select large files and click on the three-dots menu icon.
Select the Remove option to delete the file.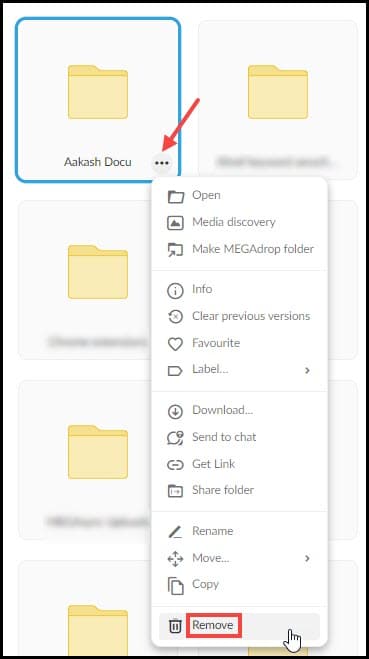 You can also read Mega terms and conditions for better knowledge.
Final Words
Hope you could understand why Mega deletes inactive accounts and how you can retrieve your Mega account.
If you have any queries regarding any tech-related issue, then simply comment below.